Today's Traveller invites Ritika Singh, Director, Faculty of Hotel Management at Manav Rachna International Institute of Research & Studies to share her insights on the all-important question of resetting the button on hospitality education to cope with changing times.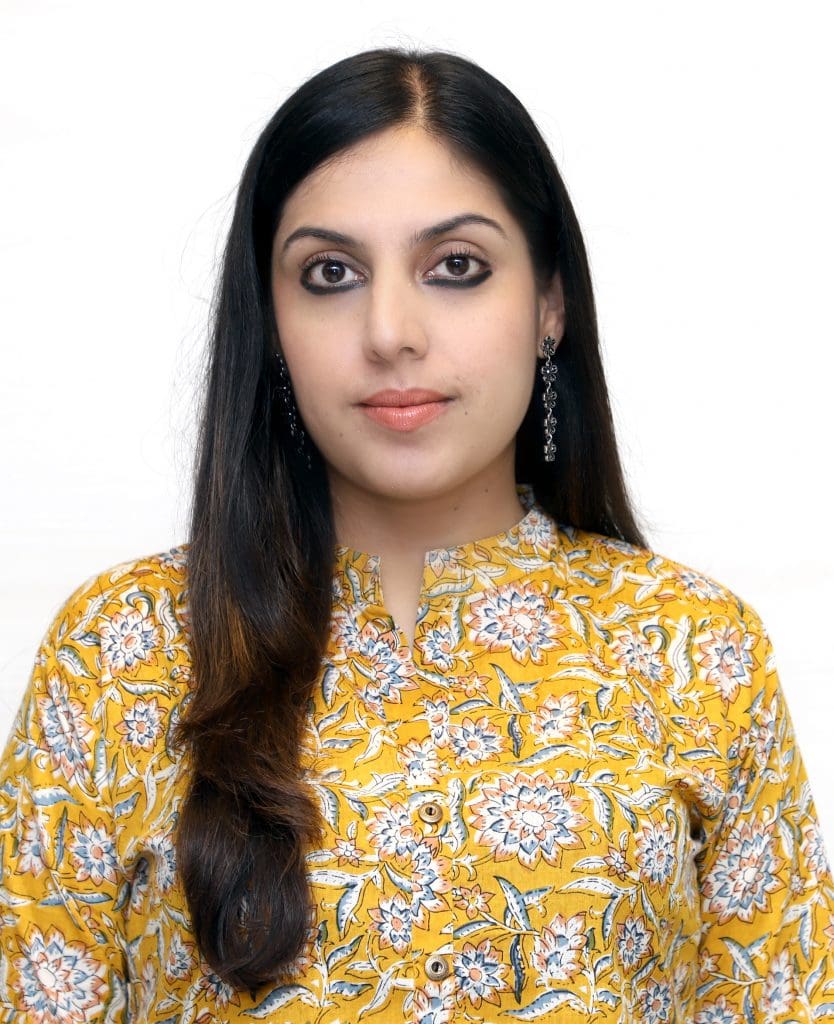 Today's Traveller: In what manner does hospitality education need an upgrade to cope with changing times?
Ritika Singh : The Hospitality industry is going through a paradigm shift and accordingly so should education be. At this point, it is essential that the faculty delivering the knowledge is well aware and hands-on with the new concepts and that there are appropriate training programs in coordination with the industry for them to step up.
Ease with technology and applications would be essential. Curriculums would have to be in accordance with the demand of the industry. It is vital that the Faculty members in different institutes and colleges are well aware and hands-on with new trends of digitilisation and use of technology.
The industry may help the institutes by forming Industry-Academic tie-ups where it is mandatory for the Faculty members to work in hotels and different verticals of hospitality for a designated period as found appropriate in a year enabling them to understand the concepts and remain in touch with the upcoming developments of processes and equipment.
This would help them in delivering content that is relevant and keeps the interest level of the students maintained. The institutes may also invite industry professionals who can help organise workshops and demonstrations helping the Faculty and students both.
Today's Traveller: Which are some of the industries which can accommodate the current lot of Hospitality graduates?
Ritika Singh : The ease in the lockdown would once again see people want to step out and spend some quality leisure time. At this point, a rise in domestic tourism is indicated. Therefore, hotels and resorts in holiday destinations would be in need of trained manpower in health and wellness. This sector has increasing opportunities and professional manpower.
Alternatively, roles like sales and marketing, customer support, HR and Training are such which make a hospitality graduate a suitable choice for most service-based industries.
Today's Traveller: With Covid-19 bringing change in processes, what kind of new courses can be introduced?
Ritika Singh : Post the pandemic, the curriculums would need to focus on Health and Hygiene, Sustainability, Hospitality Entrepreneurship, Crisis/Disaster Management, Artificial intelligence, and Automation.
Curriculum is the strongest tool that an institute/University has which will help it to meet the desired objective of providing well trained manpower to the industry.
The curriculum of a program needs to be kept relevant and updated depending upon the existing and forecasted requirement. Understanding that the pandemic has greatly affected the industry, forcing everyone to focus on health and safety, there would be a requirement to add some important subjects like Artificial Intelligence.
This would focus on digitalisation of processes in operations thereby reducing the effort that goes into repetitive tasks and giving more time for professionals to focus on creativity and also enabling the organisations to reduce the manpower making operations more efficient.
Hospitality Entrepreneurship is a subject focussing on the process of becoming an entrepreneur thereby making a student more confident in opening his/her own ventures. This subject can cover the entire process from idea generation to delivering products/services.
The Universities/institutes must have special cells providing mentor support and create opportunities for hands-on experience. We have a "Hospitality Skill Development Center", at Manav Rachna Institute of Research and Studies which is a cafe run by the students for the students and has been a great learning experience for students who wish to open up their own ventures.
Hygiene could be a subject focussing on the need to add new products, machinery and processes to provide improved safety to the guest. This would have to cover all aspects of operations of Front Office, Housekeeping, Food and Beverage service and Food Production.
Crisis Management as a subject will help the students understand their role in difficult moments where their critical thinking and decision making would have to be effective. We have witnessed enough incidents in the last few years where hospitality professionals have been the front-line warriors whether it is a natural disaster or any other.
Sustainability as a subject would help the students to understand the responsibility they carry towards the environment and their role in minimising waste and pollution.
The support of the industry in all the above subjects would greatly help the students to understand the new processes and how the industry is making changes by using new products, equipment and processes.
Today's Traveller: Digitization of operations is the future of work. What opportunities does this forecast have for fresh graduates?
Ritika Singh: Firstly, this would require a high level of adaptability on part of hospitality graduates. They would have to quickly acclimatize themselves to this changing environment. There would be an expectation of multi-tasking and multi-skilling and adding value at all times.
We must admit that in many ways it is a mental shift that most of us and the upcoming professionals would have to quickly make. Professionals would rather have a wide range of opportunities from cloud kitchens, events, ecommerce and social media related opportunities.
With the ease of information and online platforms, there are a lot of opportunities one could explore towards Hospitality Entrepreneurship as there is a lot of hand holding and mentoring offered to the students through their Universities and Institutes.
A lot of students these days have a passion to work on their own ideas and open their own ventures, technology and digitalisation helps them create these new trends.
Initially, if one was interested one would think of opening restaurants however the concept of cloud kitchens now makes it easy for a passionate Chef to have his food delivered through online channels, to an extent that there are models where the guest post ordering his food can view the preparation too.
Similarly, there are ideas related to service delivery which have taken shape through social media and have done well. A lot of service related ventures have used technology where hospitality students can look for career opportunities.
Read More: Interviews