She is a philosopher at heart and this translates into all that she does. "Passion for design and deliverables runs high in our team and we love what we do!" believes Ritu Bhatia Kler, Managing Director, TID®, Total Integrated Design (India) Pvt Ltd, Interior Design Consultants as she shares the milestones in her life that brought her to where she is today.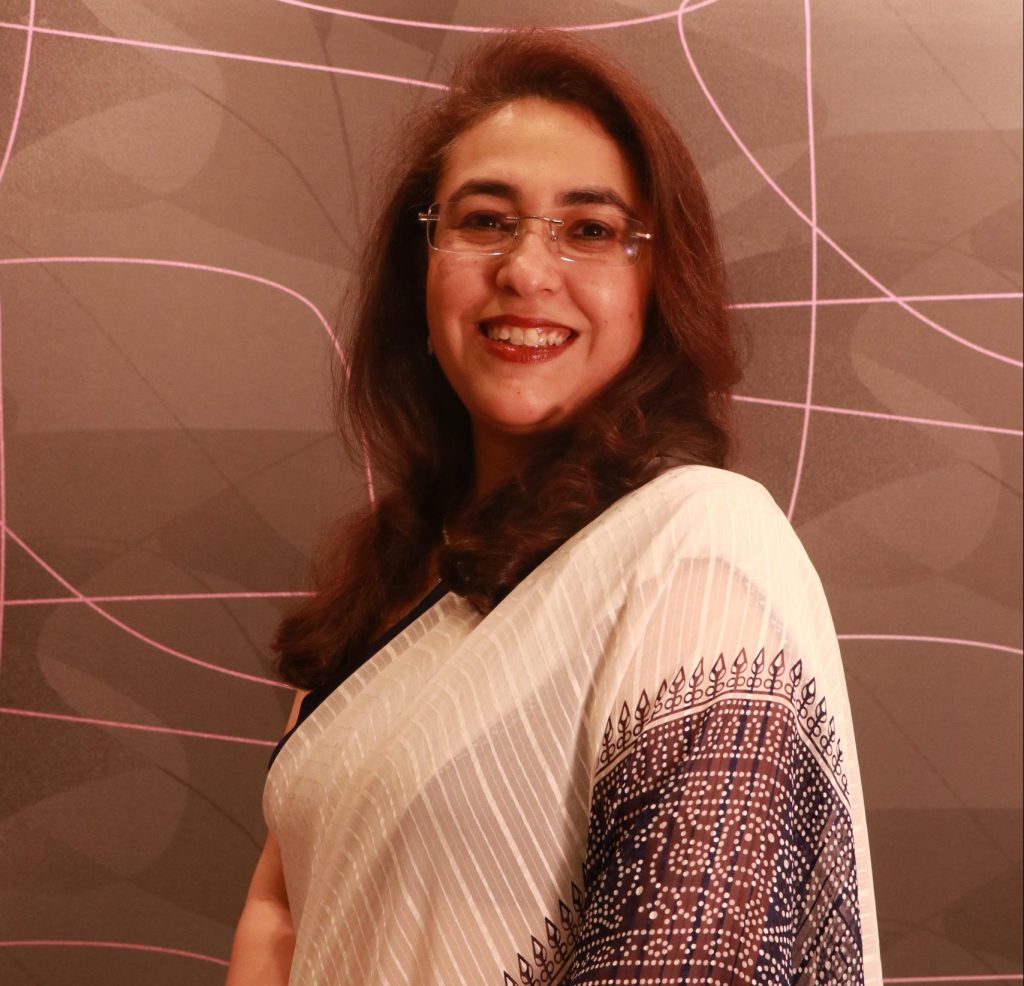 "I know I am
Therefore, I am
I know I can be
Therefore, I try
I know I try
Therefore, I exist
I know I exist
Therefore, I am"
This simple belief system defines Ritu Bhatia Kler.
In a candid statement she shares, "I love life and I have been blessed with a great life. Some things may not have panned out as per my wish or plan or dreams but then if everything went exactly the way we want then it wouldn't be life, it would be a movie."
Today Ritu Bhatia Kler runs an interior design firm and through a single office she is doing projects across India and neighbouring countries. "Passion for design and deliverables runs high in our team and we love what we do! While I am blessed now to be able to enjoy a quiet cup of tea in the morning, once I am at work I don't stop till I drop," she admits.
The fact of the matter, she observes, is that "Just being with my team and at work surrounds me with energy and drive to get things done! I have lived life with the mindset that nothing is impossible and there is a solution to everything! If your path is blocked, find another way. If the door doesn't open, try another door. It's been a long journey to reach where I am and I believe it is not only an individual effort but it is with the help of a team that one achieves one's own destination as well."
With her son in college, Ritu Bhatia Kler now has time on her hands to pursue her hobbies and learn new things. "It's like a rebirth of one's self when you find you can choose how you wish to use your time. As I reach half – century, I remind myself: Never think "it's too late" as life only moves forward," she states.
Growing up and learning
I have been blessed with broad-minded parents and grand-parents who believe/d in women equality. My mother wanted her daughters to "stand on their own feet first before marriage" even though she herself has been a Home-maker.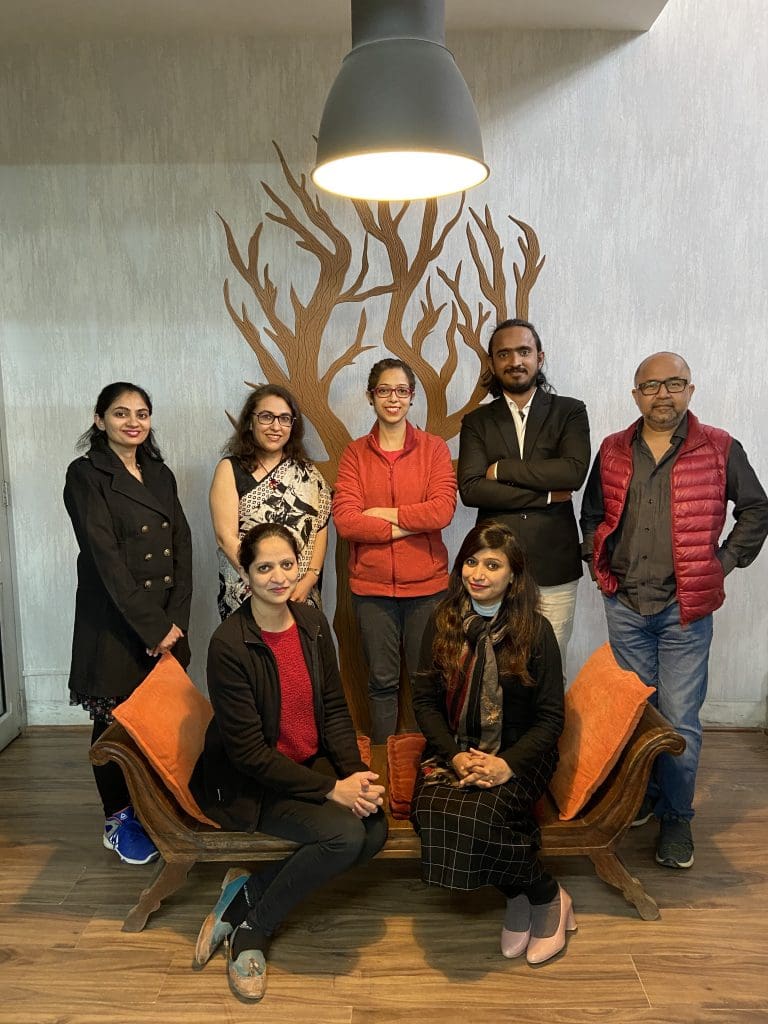 Seeing my father travel extensively in his career in Hospitality with the Oberoi Group, fueled my passion for travel and hospitality. I grew up roaming the back areas of the hotel and eating in the staff cafeteria which was my "adventure".
While my first childhood dream was to be an air-hostess, reality brought me to hotels and my first job was with Taj Group of Hotels at Front Office. I have always felt like hospitality is in my blood and the next step was to join a Company that designs for hotels.
My interest in Art, Literature and the natural beauty that life has to offer – was easy for me to learn fast on the job despite no formal architectural training.
My work also enabled me to travel, giving me exposure to design and different cultures both internationally and in India.
Reading, writing, outdoor activity and travel
I enjoy reading immensely. Again, exposure to books is thanks to my parents. I have a memory of my Nani (maternal grandmother) taking me to a Mall overseas and asking me what I want as a gift. And with all the options of Barbie dolls (which I did collect then) and toys, I asked for the next part in the Enid Blyton series of Malory Towers!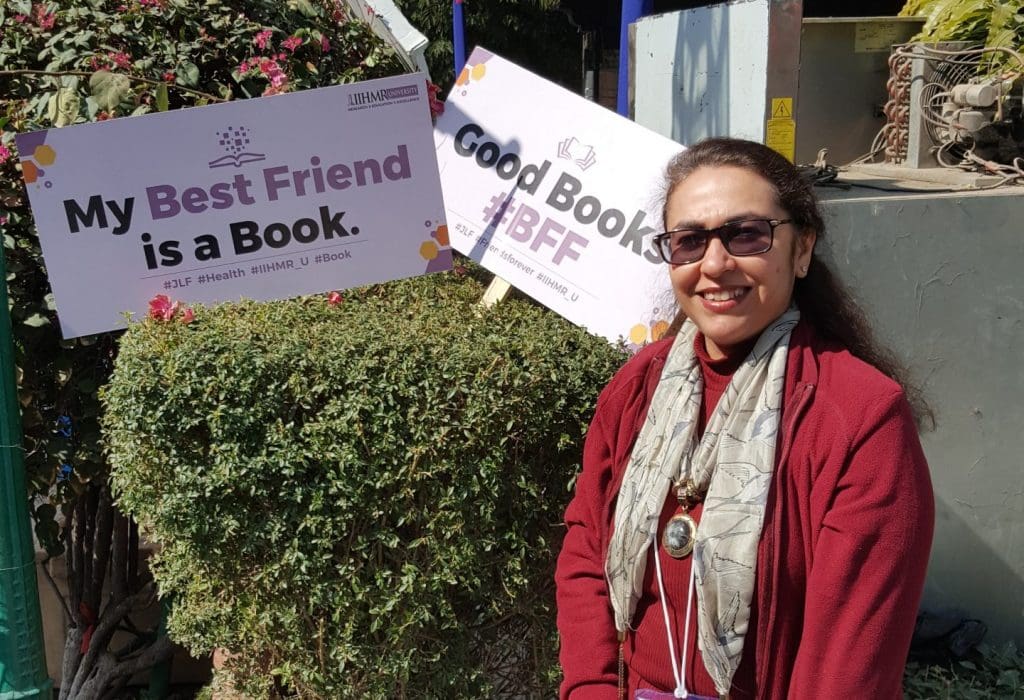 I am still "old fashioned "and believe in buying from bookstores and reading from books and NOT Kindle or on the Phone. Believe me it's easier to just pick up a Fiction but my current self- imposed challenge since 2020 is to read more non-fiction books on business, inspiration and autobiographies. This is my way of expanding my knowledge.
I have too many favourite authors and it's like choosing your favourite child but some of them are Paulo Coelho, Mitch Albom, Khaled Hosseini, Markus Zusak, Chitra Banerjee Divakaruni and many more…
My other passion is writing. I write for myself – thoughts, travel experiences, poems and I also vent! It is very therapeutic – try it. But my lifelong dream – is to write a book. And I hope to achieve that in 2021 as it's long overdue!
I enjoy being active. As a Sagittarian I don't sit still for long, but somewhere there is a lazy streak in my bones, so I am not an avid fan of exercising but I do so to keep "fit " and stay healthy. I enjoy Yoga and walking. However, when I travel, I am super active and you can find me sight-seeing from dawn to nightfall.
I enjoy activities and challenges – river rafting, hiking, trekking, and water-skiing. I am adventurous and open-minded and have a lot left to experience. But you can't pay me to bungee jump or sky-dive out of a plane!
I believe that travel is the best education – for any age! I believe that one should travel in India extensively even if you can afford to travel extensively overseas. Do both if you can!
I make it a point to travel by train in India from time to time. It puts me out of my comfort zone; it makes me "human" again. It tries and tests my patience, but it gives me a reality check and puts me in touch with the bigger picture.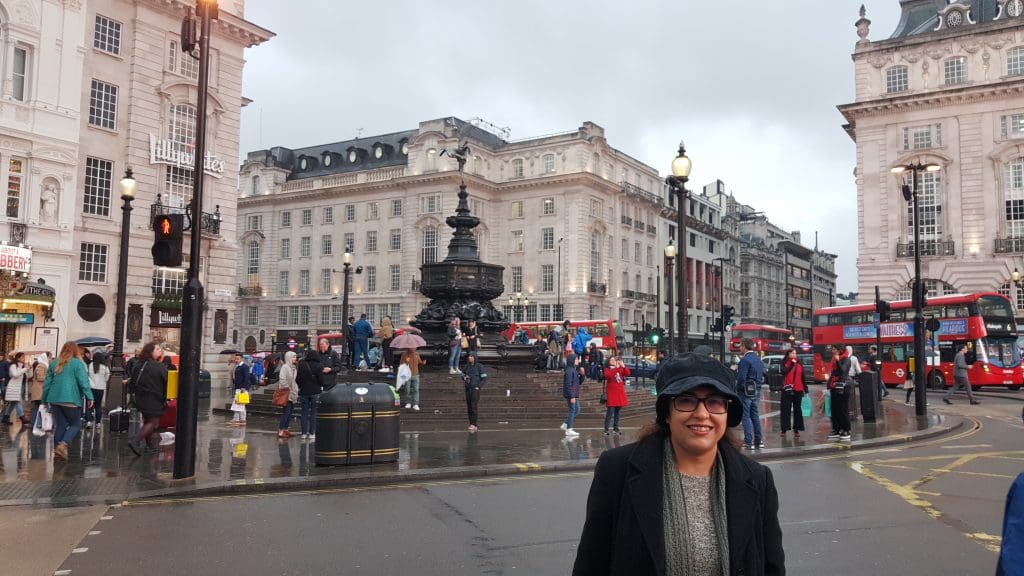 I recall on one of our many road trips as a family – we were driving back from Chandigarh to Delhi and had to take a detour which took us into the fields and villages. The road was so narrow that our car barely got through. I remember telling my son (around 7 years then) "look around you; this is the real India which will give you many insights and learnings."
I have so much more to see of our amazing country and that is on my bucket list.
A work-life balance gives joy and inspiration
I always knew I that I wanted to work and have a career. Even while in college I would sign up to be a salesgirl at an exhibition stall or volunteer as an exam invigilator. So, after college it was straight into the working world.
To me work is worship and no job is too small or discriminating and no job has a gender attached to it.
The first year, I helped my father with his small business and without any experience did "sales & marketing", but I knew I had to work for an organization if I had to learn more and thankfully, he understood and even encouraged me.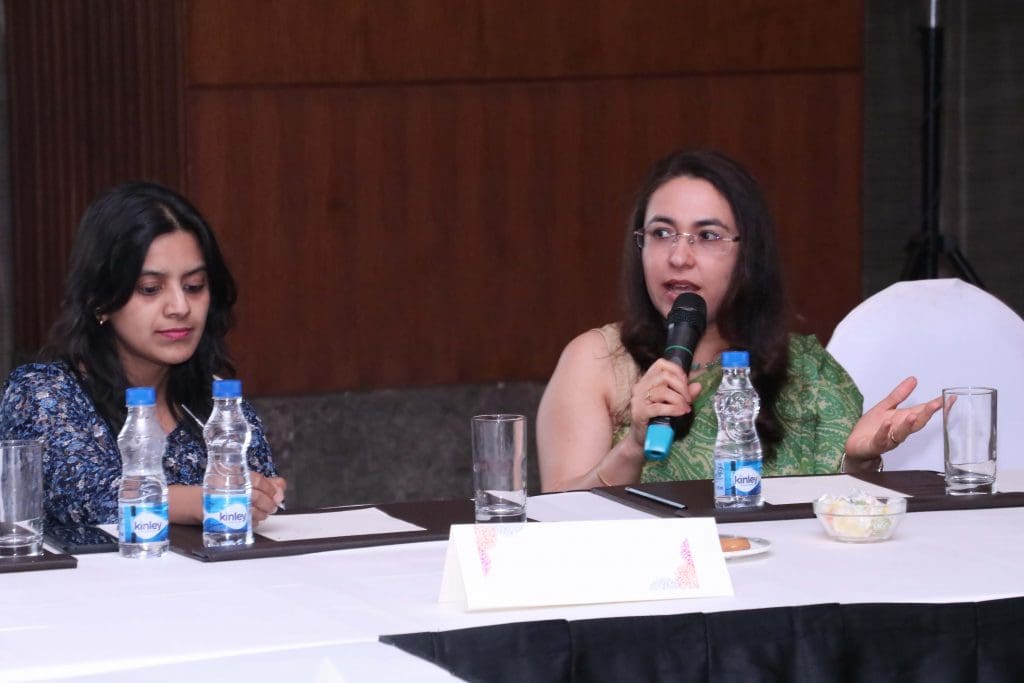 That's when I joined Taj Mahal Hotel in Delhi and working in hotels taught me how to multi-task and smile no matter what chaos is happening around!
And all the Business Gurus can talk about "doing one thing at a time" but I still think you need to be able to juggle a few things at a time when the s–* hits the fan!
Those were the days hotels were sold out, guests had to be appeased with a free meal to wait for their room, the GMs were in the lobby at midnight and- oh!- the excitement in season time was palpitating! You just could not go home but who went home? There were inter-department parties to go to! And after that, we came back for a morning shift.
That is the energy of hotel life.
To create and build through design
But yes, I moved on to something else, to work on hotels from a different perspective, to create and build through an Interior Design firm.
The best training is on the job and I was blessed to learn from the best- Mr Gregory Pong, Group MD and co-owner of TID International, Singapore. We travelled around the country and I had the opportunity to travel for work in Asia which gave me a lot of exposure to design.
Travel and seeing things is the best way to learn design. Even if you don't travel out of your city, today's youth have the opportunity to see, observe and experience design and materials everywhere as the country has grown with better lifestyle and products around.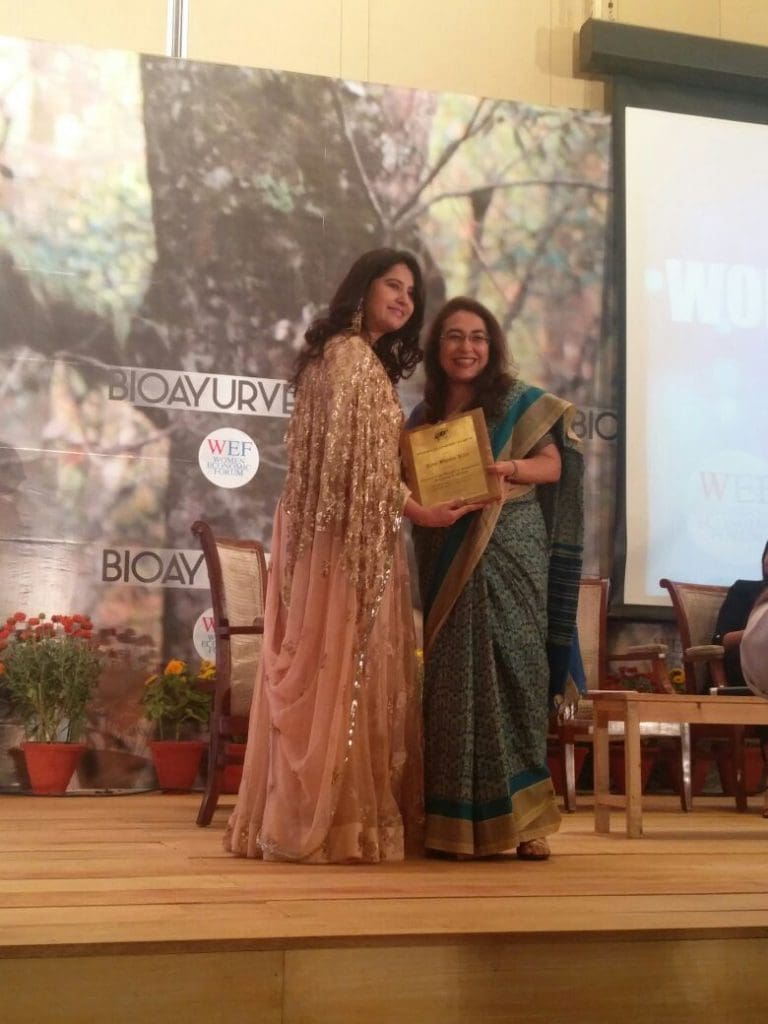 I started the India office of TID as a "Start-Up" when there was no concept of it! No government financial support or investors were willing to back you! It was a struggle first to get through to the Client's mindset on why they need a "specialized Interior Design firm ".
There were many times I was the only woman in a negotiation meeting or being on site surrounded by workers – all male. To me it didn't matter, in fact when I work, I forget gender, I don't think of it or of any problems, it is society that makes you aware of it and with time one has to think of one's own safety.
I was invited to a Client's annual gathering and only top directors of the companies they work with were invited. There were around a 100 people in the banquet hall. After 2 hours of conversation someone pointed out I was the only female in the room! Literally! And I had not even noticed, nor did it bother me.
I have been fortunate to have many women on my team. Dynamic women, some of whom have come from different parts of the country to settle in NCR. Some have grown with me and are my support system. Seeing them come to work every day and have a work-life balance gives me joy and inspiration.
I believe a woman can do anything she sets her mind to.
Celebrating 25 years in 2020
As a company we celebrated 25 years in 2020. It has been a long journey and we have grown to design areas besides hotels. We also work on clubhouses, show flats, offices, airport lounges, retail, and some private residences. We have also worked in neighbouring countries – Nepal, Sri Lanka and Bangladesh.
We have worked on both owner run hotels and those managed by Brands – Indian and International. Its been a wealth of experience and we are always ready for more.
My work has enabled me to travel across India, but I still have a lot to see. When designing we look into local cultures, history, art and in every project, we choose a different style or theme of art. It has been tough to get clients to appreciate the need to have budgets for Art and Artifacts.
Having said that, the interest in Art in India has gained recognition in the last few years but it has a long way to go.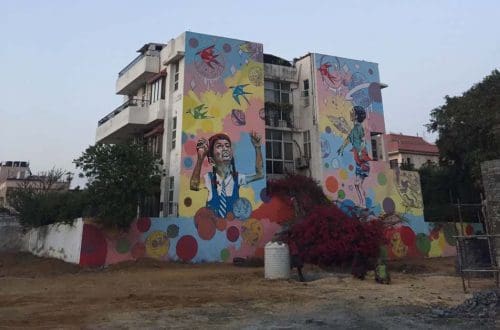 A few years back my family and I entered an Asian Paints competition "Donate A Wall" for the ST+ART public art campaign . We won ! The prize – one side of our house external wall is painted by them.
We told them there is going to be a nursery school coming up in the plot next door, so they used children as their theme.
Children grow as they see, and both my son and my nephew (we live together) have grown up being exposed to art, music, events, sports, and travel. Again, living in a pulsating city / city of NCR, has enough exposure for youngsters. We must encourage them to go out and see things; widen their horizon and experience life around.
What the lockdown taught me
It was 16th March 2020 when one of my senior designers suggested we put a plan in place in case we have to work from home. We did not have such a concept in our Company. At the time I was negotiating three deals which were at final stages; it was financial year ending; and I was very busy (despite the fact that I was facing the trauma of my father passing away eight days back; I was back at work and we had the 13th day mourning ceremony coming up.)
Against this backdrop, I told her I didn't have time to think of this and "lockdown" must be a false rumour but she could talk to the others and figure things out.
On 22nd March, life changed. Fortunately we had taken time to back things up in the eventuality of "temporarily" working from home as some of the staff had already requested to do so.
As for many, it hit me hard. There was disbelief that the government has the power to "lock us down". I was angry, at times, at how our life is being controlled. The prudency of the lockdown was a slow and eventual dawning as the number of cases grew.
It showed me for the first time in my life that "save for a rainy day" actually can come true.
It was a wake-up call and a reality check for how blessed I am with so much and how little I actually need. An extra voice grew in my head – do I really need this (whenever I now venture out).
There was time for introspection and there were times I didn't stop working till late in the night, as there was nowhere else to go anyways.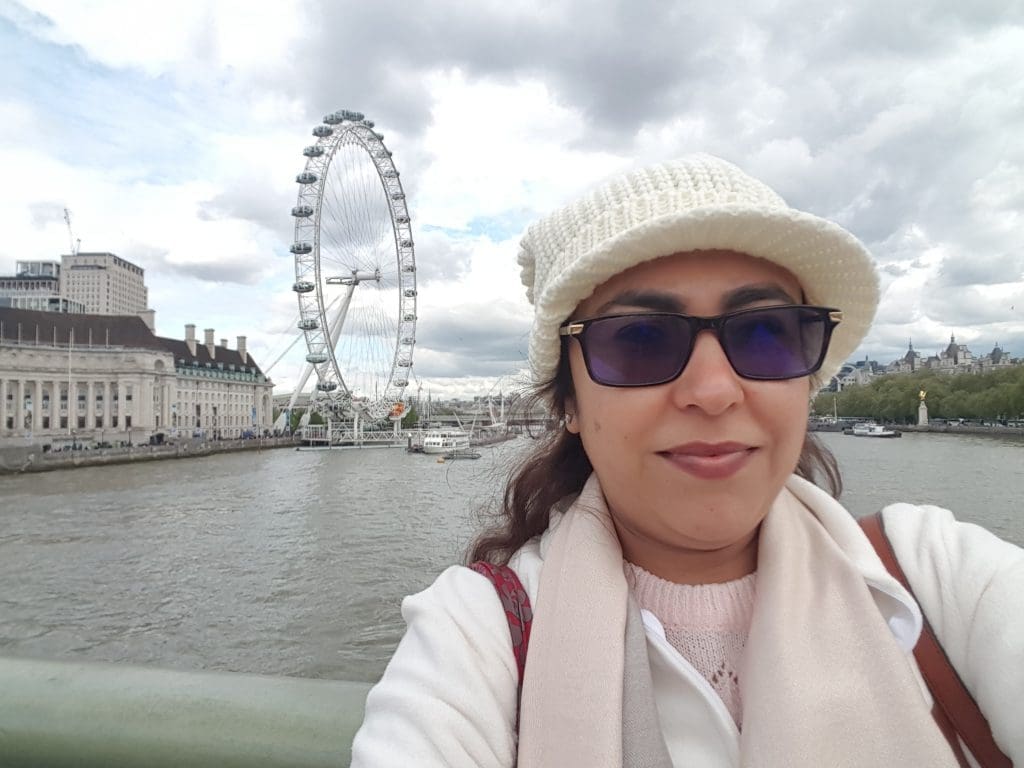 And there was always time for family. Being in a joint family set up, we spent a lot of time together and with two teenage boys in the house, the bonding was a huge blessing.
As a team we connected more often virtually and had some fun sessions too. We took the opportunity of time on hands to create our Instagram page. Thankfully work kept us busy enough with some projects. We opened office in mid-June with all precautions and we are currently open continuing all safety protocol.
My message to all : Don't wait for that special birthday or anniversary milestone to have a celebration . Celebrate anyways!
2020 had many milestones for our family, but we could not travel or call anyone over. We had each other and that was what mattered. It is significant the number of times our family got together on a virtual call from across the globe during lockdown, was more than we would have in normal circumstances.
Final word
"A journey of a thousand miles must begin with a single step ": Lao-Tsu. In life, a new journey can begin anytime; I believe one must just keep walking!
Read More: Interview