Today's Traveller invites Subhashish Gupta, General Manager, Radisson Jodhpur to share his insights on future trends and what are the hotel industry's 'must-haves' of tomorrow.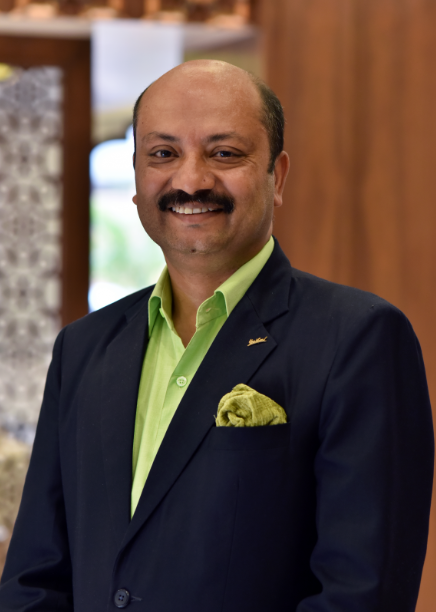 Today's Traveller: Now that hotels are open with further relaxations, what is your strategy to keep Radisson Jodhpur at the top of its game?
Subhashish Gupta : Whilst preparing for the comeback, we have not forgotten one fundamental rule that built our past success: good service is based on the friendly staff and happy clientele. Therefore we are focusing on skills like Knowing our customers' concerns and adapting operational processes to their new needs. This means building a competitive advantage around them which mainly depends on how well we and our team can 'listen' and 'interact'. Service is all about people – this is a basic fact that will remain so despite the many changes brought on by the post-COVID 19 regulations.
It is equally important to focus on enhanced Safety and Hygiene to give confidence to the clientele; Revenue management and visibility.
Today's Traveller: What are the hotel industry's 'must-haves' of tomorrow?
Subhashish Gupta : The hotel must have a personality that connects to both existing and prospective guests. It's a vital ingredient for travellers who are looking for a unique travel experience. This personality must be conveyed via our staff and the property itself. Every hotel room and human interaction should reflect what our brand represents. This personality should also permeate through our online presence.
Generally, society is becoming more environmentally conscious as it becomes clear that sustainability is an important issue. These changing attitudes are filtering into the way travellers choose their hotels. The hotels need to look at eco-friendly construction, energy-saving, and waste management as priorities.
Technologies are no longer the niche segments they once were. Extremely popular already in gaming and entertainment as well as attractions, they can also be quite useful to hotel customers. Virtual reality replaces the real world with visual and audio input while augmented reality layers virtual elements onto the real world. Customers who want to try before they buy can take virtual tours of our property and even parts of the destination. With AR, the hotel might use something like an interactive map to provide information to guests.
Today's Traveller: How do you intend to offer the new COVID-era luxury- defined as 'a getaway without in-person contact'?
Subhashish Gupta : Everything we do must reflect luxury with safety and hygiene. We are not compromising or cost-cutting. A level of investment is required in these areas to deliver the quality and service, the experiences expected with luxury. It's about doing things right, the attention to detail, following through on everything. I think it's about personalization with a touch but no contact. That's where I think we have to create a winning factor.
Today's Traveller: Is technology the only winning strategy, for quick industry recovery?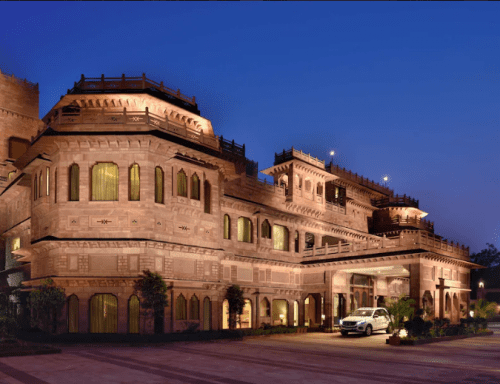 Subhashish Gupta : Technology is going to create hotel comforts in the future. Guests now carry laptops or mobiles with them wherever they go. These are their interface to the rest of the world – their whole world. So the exponential increase in guest experience and comfort will come from those who seamlessly integrated their physical experience with their digital experience.
Something like check-in and out without getting to the Front Desk or an automatic billing in one's account without needing to discuss in person. Watching your favourite channel on to the hotel room TV with just a click. So technology is becoming the backbone of the industry's customer experience which will ultimately help in recovery.
Today's Traveller: What are the key issues facing our hotel industry in the immediate future and longer-term?
Subhashish Gupta : Reputation management – Hotel reputation is what guests say about the hotel through online reviews via different platforms. Reviews and comments can destroy or market a hotel's reputation. Hotels used to engage and respond to clients' concerns, needs, and requests publicly through old-fashioned forums. With online platforms like Facebook, hotels will have to diversify and utilize such platforms to manage their reputation. It's a challenge that the industry is facing and will still face in the years to come.
Retaining and finding talent – The success and growth of the hospitality sector depend on the state of both global and local economies. This means that maintaining adequate employees will be crucial. For Hotels to edge out the competition, they will have to ensure they have top skills.
However, employee retention is a significant challenge. The hotels will have to devise techniques to retain top skills and talents. Also, we will have to adapt processes that will see a worker's productivity and morale boosted. Favourable work schedules, growth within the chain, technology, and incentives are among the ways to motivate employees.
Personalizing client's experience – Travellers have grown to be accustomed to streamlined and personal experiences. The digital age has steered an increased desire for more personalized travelling and lodging experiences. People infrequently travel, ranging between one and three times per year. This doesn't offer hotels the opportunity to learn more about their clients. Also, it gives fewer opportunities for attracting the clients back for another stay.
Therefore hotels will have to provide unique designs and offerings like locally sourced drinks and food. We have to generate memorable local activities and mobilize social media traffic to improve the client experience.
Today's Traveller: What kind of revenue diversification and new income streams can hotels adopt to navigate future risk?
Subhashish Gupta : Guest expectations are no longer confined to in-room amenities — they expand beyond to encompass a variety of services, activities, experiences, and all-inclusive packages. There are certain ideas of revenue diversification, which RHG has introduced like –
Host entertainment events at the property- Work with local performers, entertainers, or musicians to bring them to your hotel for events regularly. Host weekly concerts that showcase new musicians or the best local talent
Offer hotel services to locals- Offer hotel services like concierge, maintenance, access to Chef, housekeeping services, and use of pool, gym, and other hotel amenities to locals.
Make the hotel kid-friendly- Making the hotel kid-friendly is great for travelling families. Have kid's recreational activity room, week-long day camps in the summer ( probably from next summer), and offer childcare services to guests and locals.
Rent out your amenities- Hotel amenities aren't only of interest to our guests – locals who live nearby might want to partake, too. Consider offering monthly memberships to use your facilities, like the pool and the gym.
Rent rooms by the hour or for single-day use – Especially now, offer to rent rooms during business hours for locals who don't want to work from home, but can't go into the office yet. It's a good alternative to working from their home while still being remote and out of the office. And, that means a room that would normally sit empty can generate some extra revenue.
Offer amenities for purchase – Partner with your suppliers to offer in-room amenities for guest purchase. This includes things like linens, pillows, bathrobes and slippers, towels, toiletries. Especially if we know our guests rave about certain amenities in their reviews, like the softness of the pillows or the quality of the towels, we must make sure to offer those things for purchase.
Leverage custom F&B experiences – People increasingly want experiences over material things. Rather than typical room service, upgrade  F&B dining experiences for those who are looking for a little something extra. Provide an in-room chef who will make the dish right in front of the guest, or a mixologist who will prepare drinks from the comfort of their room. Create a special package with private dining experiences, a seat at the chef's table, and a selection of tasting menus.
Set up tours and activities – Organize tours of the city or partner with a local agency to provide these kinds of add-ons to your guests. Connect guests with the best experiences your destination has to offer like dessert dunes visits, palaces, and forts visits, city walks, etc.
Read More: Corporate Connect