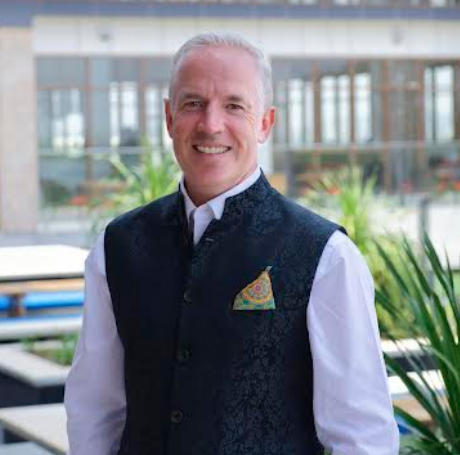 JW Marriott welcomed Ronan Fearon as the General Manager at the soon-to-launch JW Marriott Bengaluru Prestige Golfshire Resort and Spa, a very anticipated opening within Marriott International's luxury brand portfolio in India.
From joining the company over twenty years ago as a graduate trainee in the UK, Ronan has helmed marquee leadership roles across three continents with the hospitality company. His appointment as the General Manager of the new Resort will witness Ronan in an all-encompassing role responsible for positioning the hotel as a defining benchmark in luxury hospitality in the region.
Ronan Fearon is a graduate of Shannon College of Hotel Management, Ireland, and completed a post-graduate MBA in the UK. He has held hotel leadership roles in Sales and Operations as well as being an advocate for Operational Innovation and Six Sigma during his time with Starwood Hotels. Ronan is an enthusiastic leader bringing energy to those around him.
He is focused on targets both financial and qualitative and has a passion for people and their development. Amongst his several noteworthy experiences in the luxury and hospitality sector, Ronan's most recent role was at Le Meridien Dubai Cluster in the United Arab Emirates. Before which, he was the General Manager of the legendary Sheraton Dubai Creek Hotel and Towers and Complex Hotel Manager at The Westin/Le Meridien Mina Seyahi and inaugurated the luxurious St Regis Mauritius Resort and worked in the Starwood corporate office in Brussels, Belgium. A highlight in his career was the successful launch of St Regis Brand in Mauritius – the first of Marriott International's luxury brands in Africa and the Indian ocean.
On his appointment, Ronan Fearon said, "I am excited to continue to grow my career with Marriott International and to join the South Asia family in launching the stunning JW Marriott Bengaluru Prestige Golfshire Resort & Spa. Initially, I was impressed by the resort property itself and the stunning vista over the championship golf course and Nandi Hills. And whilst I was equally captivated by the presence of the JW Marriott brand and Prestige Group in the country, it was truly the warmth and friendliness of the Indian people and their approach to hospitality which has set my heart alight. I am looking forward to working with a talented team towards taking the brand to newer heights of unparalleled luxury hospitality."
Ronan Fearon is an avid golfer and tennis player. He loves traveling especially when it can include one-of-a-kind experiences with his family. Hence his vision for the property is to attract individuals, families, and groups to this part of the country that otherwise would have gone to other states or overseas and to be Marriott International's most successful opening in 2022.
Read More: Appointments