A star-studded musical night showcased bespoke offerings by Shaadi by Marriott Bonvoy recently.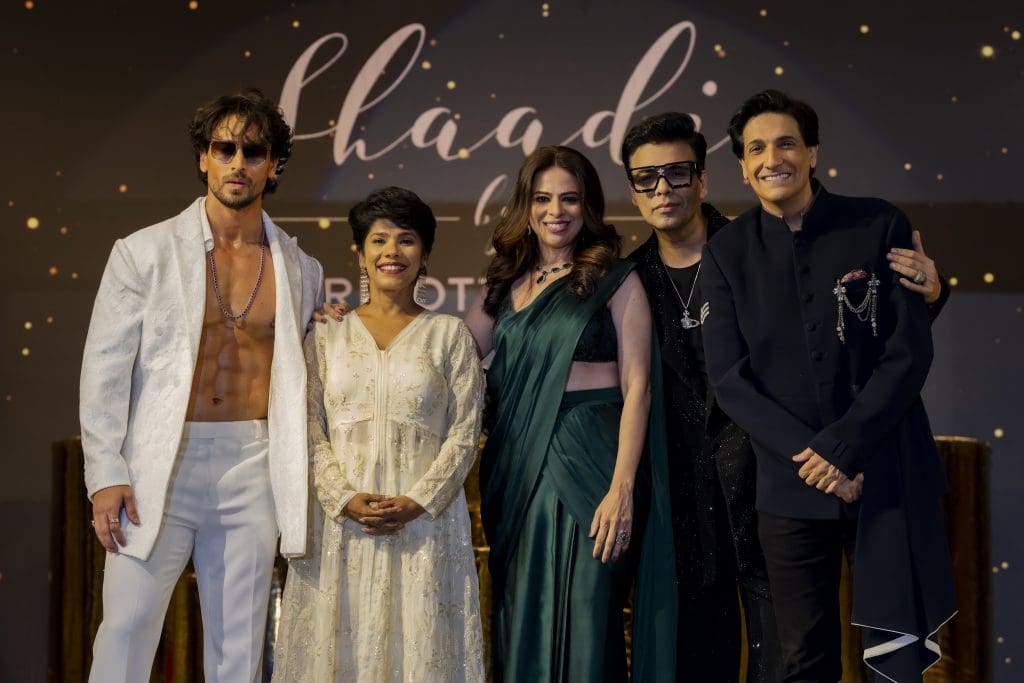 Indian weddings are defined by a myriad of elegant ceremonies and modern elements, wrapped in the beauty of age-old traditions and stories.
Honoring this ethereal bond is the story behind 'Shaadi by Marriott Bonvoy', which has transformed the face of luxurious and opulent wedding experiences. Curated with personalization at the heart of it, these bespoke weddings come alive with great food, exquisite décor, and unparalleled service excellence.
Marriott International through a musical evening in collaboration with the most eligible bachelor of the country Tiger Shroff, ace director and producer Karan Johar and the very talented guru of contemporary dance Shiamak Davar, put up an elegant evening filled with music, grandeur, glamour, and some great dance moves! Karan Johar was the gracious host for the evening in his classic style along with Shiamak Davar, whose troupe put up a dazzling dance show which had the audience mesmerized and grooving.
These stalwarts came together to curate an extraordinary musical sangeet experience attended by the iconic Anil Kapoor, Shilpa Shetty, Sonam Kapoor, Elli AvrRam, Anita Hassanandani, Ekta Kapoor, Sophie Choudhary, Maheep Kapoor, and Seema Sajdeh to name some of the stars that graced the red carpet at the evening.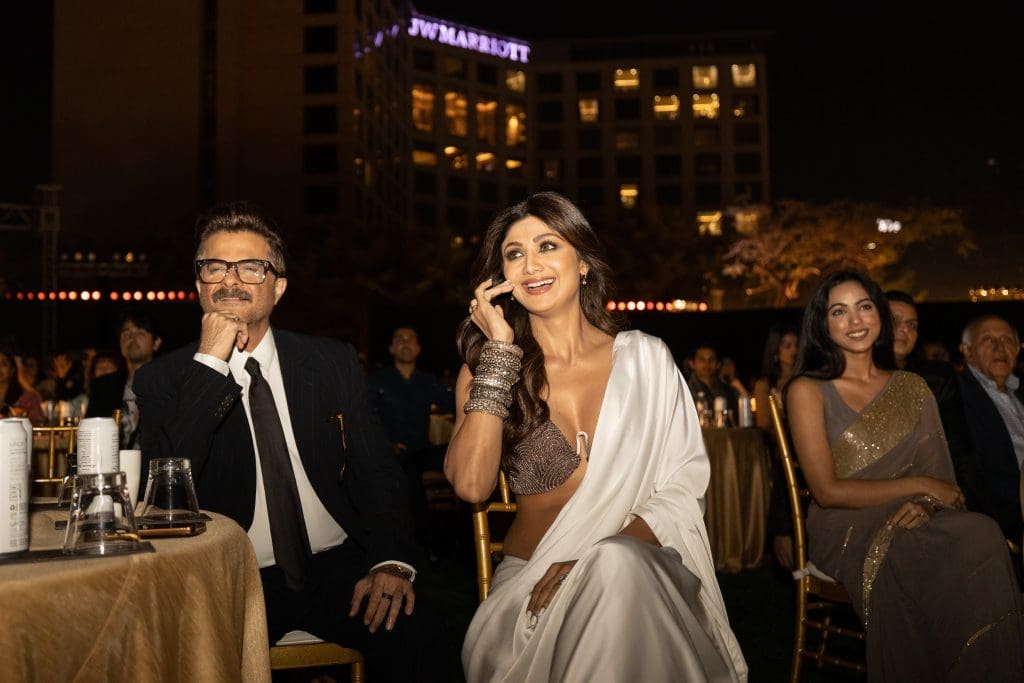 The guests were welcomed to a red-carpet experience with great fanfare. The décor brought alive a royal touch of luxury with a wedding theme of rustic gold & interspersed with floral setups thematically aligned.
The night was replete with high-octane moments where celebrities were seen enjoying and getting entertained in style.
Ranju Alex, Area Vice President, South Asia, Marriott International said, "We are thrilled to have hosted the biggest musical wedding celebration of the year. Shaadi by Marriott Bonvoy is slated to make your wedding experiences, even grander, bigger, and more luxurious."
She added," This reimagined rendition will heighten your dream wedding experience with impeccable planning and execution conducted by the most expert wedding makers of the country: Shaadi by Marriott Bonvoy. We are extremely grateful to Tiger Shroff, Karan Johar, and Shiamak Davar for putting together a great evening for our esteemed guests and making this celebration a special one."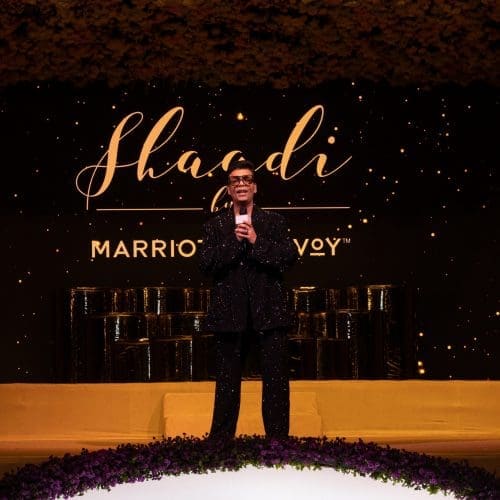 Karan Johar commented, "Luxury hospitality is synonymous with Marriott International, and I am proud to have partnered with them to bring forth this rendition of Shaadi by Marriott Bonvoy."
He continued, "Shaadi by Marriott Bonvoy is known to make dream weddings with utmost detailing, customisation, and luxury at the heart of it. From venues to menus to decor, these shaadi specialists work round the clock to make your dream wedding a reality. Tonight, was a grand celebration which witnessed the offerings in its full glory and I am very impressed, to say the least."
Commenting on the association Tiger Shroff said, "Ecstatic to be part of this grand celebration called Shaadi by Marriott Bonvoy."
He added, "Marriott is a reputed name when it comes to curating luxurious experiences, and Shaadi by Marriott Bonvoy helps couples celebrate the most cherished day of their life with bespoke experiences. Weddings are a huge affair in India with a lot going into making this special day as novel and as memorable as possible. Executed with impeccable personalisation, weddings are made special by Shaadi by Marriott Bonvoy. I am happy to be part of the biggest sangeet of the year. This celebration and association will always be very close to my heart. Wishing the most eligible shaadi makers of the country lots of luck."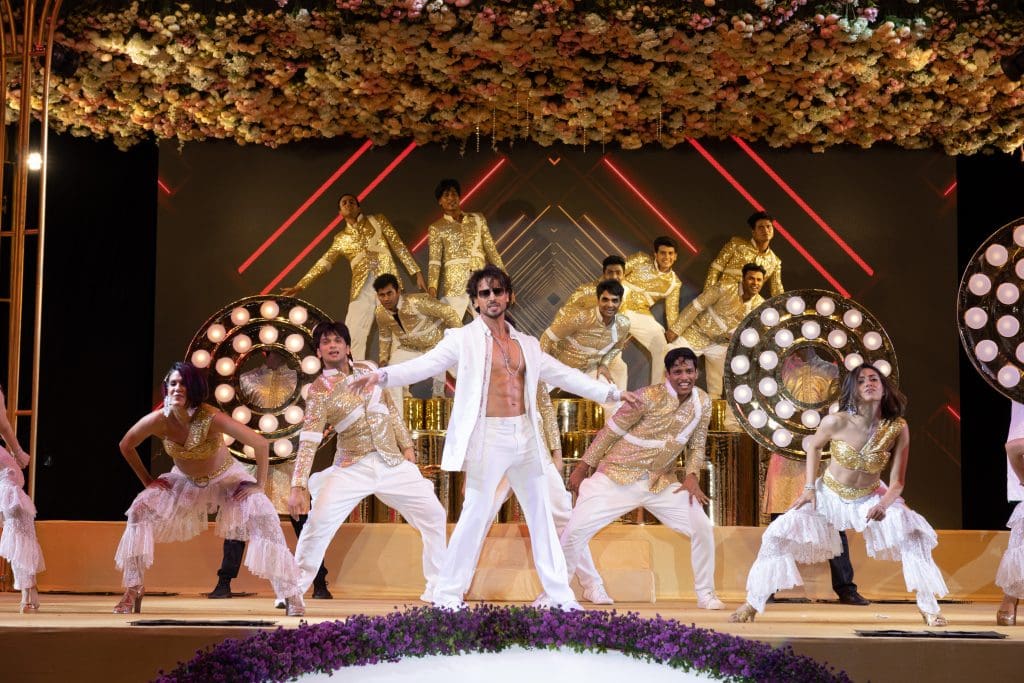 "Shaadi by Marriott Bonvoy is a great concept and I am delighted to have collaborated for this magical evening. It was a Shiamak-style performance, an extraordinary combination of Indo-contemporary mixed with folk & traditions. I am glad to have put together the special Shaadi by Marriott Bonvoy look for the evening," said, Shiamak Davar.
Kunal Chauhan, General Manager, JW Marriott Mumbai Sahar said "We are very proud as JW Marriott Mumbai Sahar continues to be the most sought-after wedding destination in the country today, from Sangeet functions to the Pheras & Reception!"
He added, " A star-studded event like Shaadi by Marriott Bonvoy further reinforces our Marriott commitment to immaculate execution of bespoke menus and decor and most importantly personalized service to deliver a fairytale wedding. After all, weddings are about creating magical memories, the rest is to be left to us, the wedding experts!"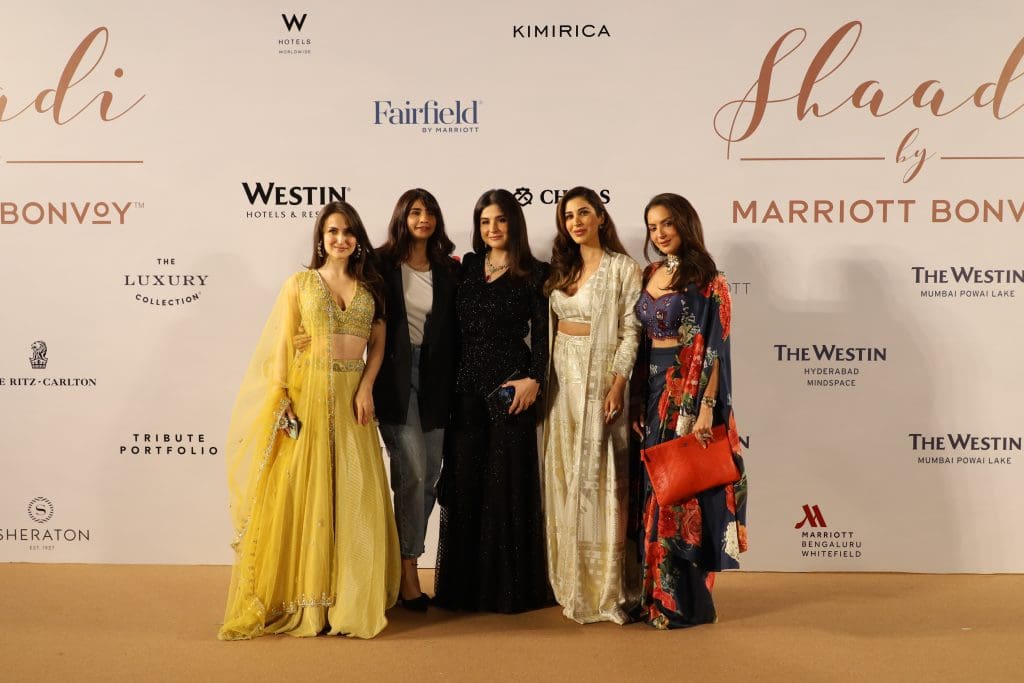 Guests were treated to a lavish spread of global delicacies. Food has been the center of most elaborate Indian celebrations and guests are looking at exploring global and regional cuisines.
The enthused culinary squad of JW Marriott Mumbai Sahar, headed by Chef Dane Fernandes is renowned for its expertise, innovation, and passion.
The event showcased special food zones centered around Asian and Italian cuisines which will always remain the mainstay and various culinary offerings that have remained a specialty for the hotel. While the menu was brimming with quintessential delicacies, the Fermentation Lab and Innova Wagon featuring unconventional delicacies and the Dessert Studio were showstoppers for the evening.
Read more: Latest