In an interview with Today's Traveller, Sarbendra Sarkar, MD & Founder, Cygnett Hotels & Resorts shares how Cygnett like other brands is facing the full impact of Covid-19, but he assures, "We will be resilient and will set course on a transformation journey to combat the aftermaths of this pandemic."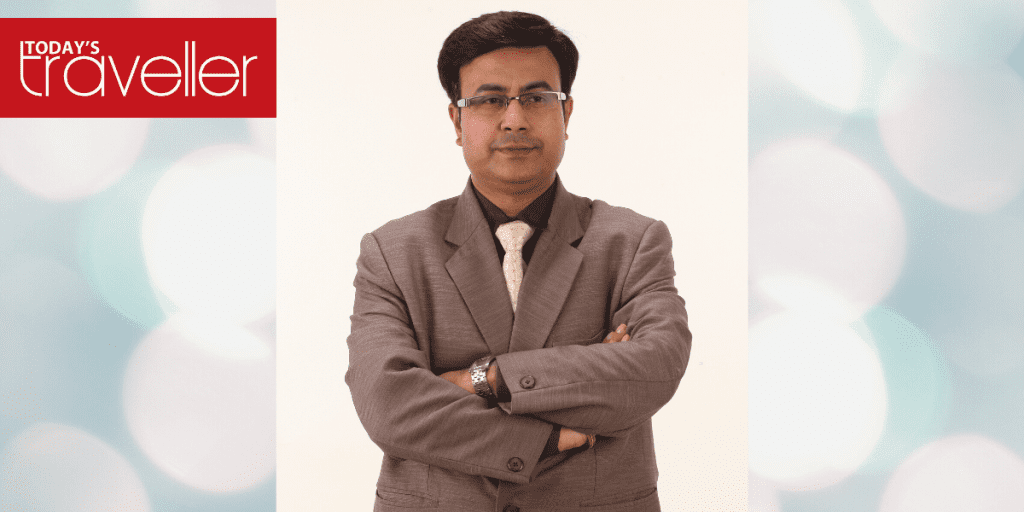 TT Bureau: The effect of Covid 19 on the Cygnett brand?
Sarbendra Sarkar: We are living through a global pandemic with far-reaching consequences—it has endangered lives as well driven the economy into a recession. This pandemic has adversely affected our entire industry at large and we are facing the same consequences as others. Though in February we managed to achieve 97% of the budgeted revenues, we've experienced exponential growth in cancellations of about 90% in March, while new reservations are now almost zero. We have similar numbers in terms of cancellations across all properties. The business looks bleak in the coming months unless a vaccine is found at the earliest and the lockdown is lifted. 
TT Bureau: What will be the "new normal", post Covid19?
Sarbendra Sarkar: There won't be any returning to normal for the initial few quarters even after the lockdown is lifted. People will be skeptical about most of the things post stepping out of their houses. Social distancing protocols will take over and stay for a gradual period. Hygiene and sanitization will give utmost importance.
TT Bureau: Your business strategy for revival of Cygnett properties and how will it regain market share?
Sarbendra Sarkar: This pandemic has adversely affected the hospitality industry at large. The revival will be full of challenges and any company would have to put in more than 100% efforts to sail through these harsh waters. There will be a paradigm shift not only in the travel parameters but also customer behaviors.

Hotels will have to travel the extra mile to regain the faith of customers and will have to be extra cautious to ensure the safety and well beings of employees.

It is difficult to say anything at this moment, but we are in the process of chalking out various business strategies for diverse scenarios. We will be resilient and will set course on a transformation journey to combat the aftermaths of this pandemic.

Our strategy key points include retrenchment and adherence to the guidelines of social distancing. We are also outlining a prevention plan to tackle the situation at various levels. One thing we will be emphasizing is effective client communication achieved by reassessing our digital strategy.
TT Bureau:What new standards will be implemented to ensure Covid-free offerings?
Sarbendra  Sarkar: Each day comes with its share of uncertainties. Our top priority has always been the safety and wellbeing of our employees. 
We at Cygnett are taking several measures to ensure their comfort, some of them are: 
Sterilize and disinfect all public areas in the hotel such as the elevators, lobby, washrooms, restaurants, etc. every two hours and the complete air-conditioning system at least once a week.
A hygiene check station at the entrance and exit to ensure every individual entering and leaving the building use hand sanitizers. Also, all guests, partners, vendors are requested to have their temperatures checked and hands sanitized at check-in.
All staff members have been educated on the protocols to follow for personal sanitization and hygiene as well as to ensure guest sanitization.
Any staff member with a body temperature of above 37.5º Celsius or flu-like symptoms is quarantined and provided with medical attention immediately.
Only preventive maintenance staff is appointed at the units, rest everyone is sent back home during this lockdown.
TT Bureau: What new technology in customer interface will your hotels adopt as the way forward?
Sarbendra Sarkar: Cygnett has always been a strong tech-savvy company. We are thinking out loud to equip every hotel of our chain with possible technological improvements in its IT infrastructure, which could offer contactless experiences to guests.

Our units are exploring ways of adopting robotics or automation and express touch check-ins via mobile apps. We will also be updating our PMS to integrate it with their mobile applications and could further be integrated with In-room automation articles. The thought is to cover even the restaurants by promoting the use of tab-based menus or shall allow guests to order via mobile applications using QR code.

Technology can act as a catalyst to produce a germ-free environment. We are in constant touch with our vendor partners and industry bodies to ensure that we are aware of any new developments in technology that could help our hotels make as much safe from the virus as possible. We will continue to assess all our systems regularly and keep making changes as and when required based on guidelines from health agencies
TT Bureau:A brief summing up?
Sarbendra Sarkar: This has been a jolt back to reality. As a society, we need to respect each other and work collectively to restore the balance that has been offset. The hospitality industry will work towards encouraging travel, but support from the government – by enabling the industry with incentives to help us – will help us get back on our feet.
Read more: Today's Traveller Interviews