Sarovar Hotels and Resorts, one of the fastest-growing hotel chains in India is proud to introduce its Sarovar brand in Nepal with the signing of a new hotel at Birgunj.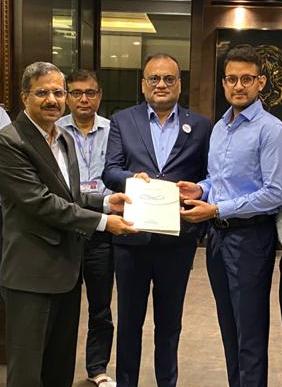 Sarovar Hotels manages a diverse portfolio in India and Africa with over 96 hotels in 60+ destinations. The signing of Sarovar Portico, Birgunj, will further expand its footprint in Nepal.
Birgunj is a metropolitan city situated in the Terai region and famously known as "Gateway to Nepal" and "Commercial capital of Nepal". It's a popular stopover destination for tourists undertaking treks into the surrounding Mountains of Nepal.
Sarovar Portico, Birgunj upon completion in 2022 will have 50 well-appointed contemporary rooms and suites, offering elegant ambience and amenities to the guests. The hotel is a perfect option for any stay.
Among other facilities on offer are All Day Dining, Resto-bar, and extensive banquet and meeting facilities. The hotel is centrally located in the upcoming tallest building in the city which also houses a mall and multiplex.
Commenting on the development, Anil Madhok, Executive Chairman, Sarovar Hotels and Resorts said "We are absolutely ecstatic on our latest addition. Nepal is known for its mountain peaks, breathtaking scenic views, outdoor sports, and rich culture. This is our first hotel in the country and we look forward to extending our signature hospitality in this region.
Read more: Hotels and Resorts