Located in the heart of the divine city Katra, Welcomhotel Katra has 83 well-appointed rooms overlooking the Trikuta Hills home to Mata Vaishno Devi Shrine.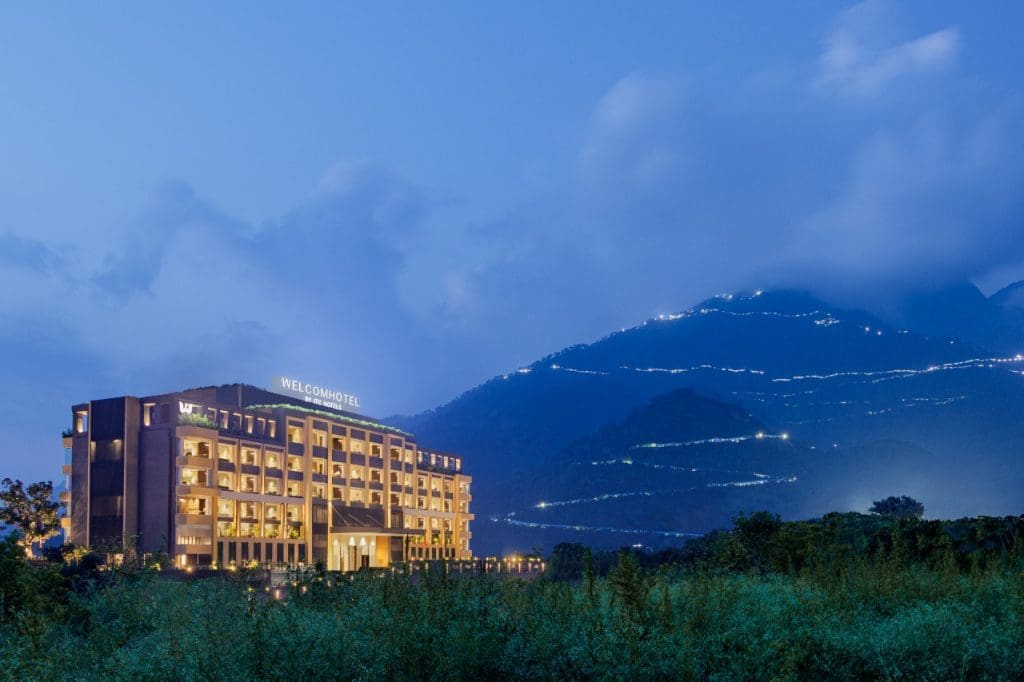 Just 45 km away from the Jammu airport, Welcomhotel Katra is an idyllic destination nestled in the lush green valleys with panoramic views. Amidst the pine trees, and breathtakingly beautiful landscape, the hotel stands tall like a crown jewel of Katra city.
Welcomhotel Katra has opened new horizons for weddings and MICE in this holy city of India. The hotel offers an ideal indoor and outdoor space for events, weddings, and celebrations with a seamless pillar-less banquet hall of 225 sq mt that can accommodate up to 250 guests opening into a dedicated pre-function area & outdoor gardens.
The picturesque and scenic backdrop, complimented with the culinary strengths of ITC Hotels, is an ideal combination to curate memorable experiences during weddings and wedding-related events.
Local delicacies like Kalahari Cheese, Rajma, Ambal, Shingare ki Kadhi, Mewe ka Kofta, and Tumba Ajwain Aloo, etc. will take guests on an expedition of this rich, Sattvik cuisine.
In fact, you can try your hand at this wonderful recipe shared by Exec Chef P. K. Biswas, Welcomhotel Katra – Phool Makhane Ki Kheer .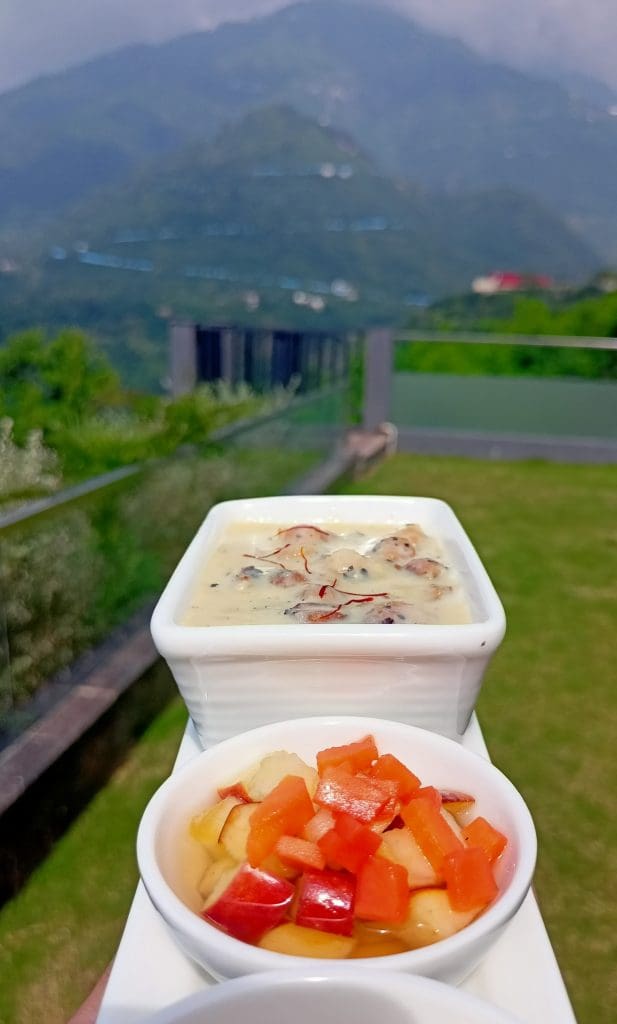 Recipe by Exec Chef P. K. Biswas, Welcomhotel Katra, Phool Makhane Ki Kheer
Ingredients:
Makhana 1 cup
Milk 500 ml
Ghee 3tsp
Green cardamom 3-4 pcs(powdered)
Cashews 10-12 pcs (blanched & sliced)
Raisins 4-5 pcs
Sugar 100 gms
Saffron threads 3-4 pcs
Recipe:
In a thick bottomed pan boil the milk till it reduces to half.
Heat ghee in a separate pan & sauté makhana till it turns golden brown and is removed from the fire.
Add makhana, sugar & green cardamom to the thick milk and stir constantly until aromatic.
Let it settle and garnish with cashews & saffron and serve cold
Welcomhotel Katra offers a quintessential ITC Hotels culinary experience with signature dishes on offer at its two restaurants, WelcomCafe and Dough and Co. The WelcomCafe serves the best of gourmet flavours in international and regional vegetarian cuisine – it's one of a kind in its offerings and the finest in Katra. Dough & Co. offers a range of teas and coffees with short eats to go with them with some mesmerising views of the valley and Trikuta Hills.
The WelcomSthalika represents regional fare from the Jammu region and is prepared in Sattvik style bringing out the flavors predominant in Katra and adjoining areas. Some of these local preparations are Jammu Rajma, Ambal, Shingare ki Kadhi, Mewe ka kofta, and Tumba ajwain aloo. The curated menu uses locally grown ingredients like Jammu Rajma, walnuts, almonds, badi masala, tumba ajwain, shahi jeera, saunf, sonth, and more in traditional style.
Activities around Katra
River rafting features high on the itinerary of honeymooners. Katra has one of the best rafting stretches in the region with its fifteen-kilometre-long stretch bordered by lush green surroundings in the white waters of Chenab which is 24 kilometers from the hotel. Moreover, Bhimgarh Fort, 20 km from the hotel, and hot springs, 5 km away are also favoured by the tourists and honeymooners to explore. The special honeymoon package at Welcomhotel Katra offers romantic settings in the privacy of one's room.
Welcomhotel Katra is the base camp for those couples wanting to partake of the region's picturesque attractions, including Patnitop which is just 85 km by road from the hotel and the route to the hill station is truly poetic with the beautifully lined pine and cedar trees.
Nathatop, 10 kilometres from Patnitop, and Sanasar, 10 km from Nathatop, are two other nearby attractions where adventure activities take place and guests can revel in nature.
While the mere mention of Katra brings to fore images of the holy shrine of Mata Vaishno Devi, there is much more to this high point destination. Welcomhotel Katra is a destination that offers a wonderful experience to the discerning traveller with interests ranging from pure spirituality to celebration events, rest, and rejuvenation in this holy city.
Read More: Latest