Clean and sustainable culinary practices are not just fads, but a way of life says Australia's favourite chef, Shannon Bennett in a pre-Covid interview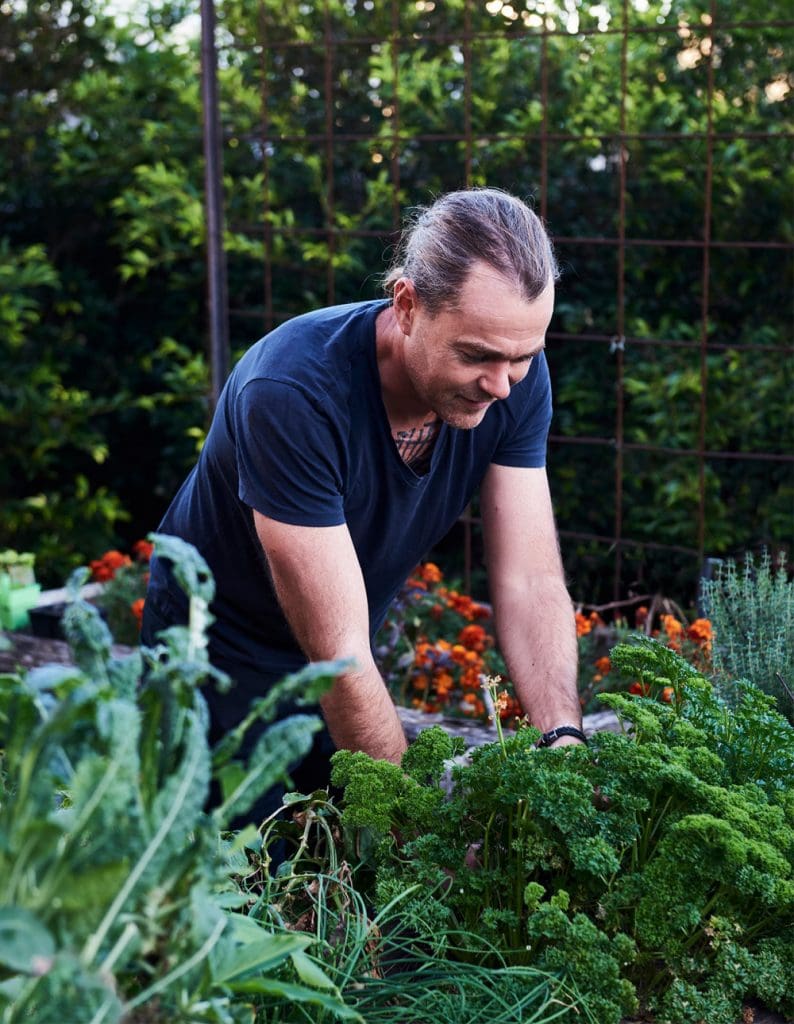 For possibly centuries now, human beings have been gorging on food that is harmful, not only for the human body, but also for the earth and its sustenance. Thankfully, a handful of chefs are promoting food that is sustainable, organic and locally sourced.
Australia's beloved Chef Shannon Bennett is dedicating his culinary expertise to put food on the table that is both scrumptious as well as environmentally conscious. His food values rest on the principles of local sourcing, organic cultivation and bio-dynamism. These principles are reflected, not just in the food he serves at his award-winning restaurant, Vue de Monde, but also at his kitchen table at home. Today's Traveller met up with this maverick master, who spoke at length about his personal food philosophy, upcoming chefs to watch out for, and the dish he relates to the most.
GLOBAL FOOD TRENDS
The conversation starts with the trends that can be observed in the global food scene. Bennett says that increasingly, chefs around the world are turning towards locally sourced produce and sustainable food practices. Another trend that is quickly gaining popularity is the importance of local cuisine. This, Bennett says, is surely a part of a broader move towards experiential travel that the Hospitality Industry is witnessing. For many, travel is no longer a curated package of experiences pre-decided by your travel agent or hotel.
Travellers today want to immerse themselves in the sights and sounds of a place, explore local culture, sample local food. Restaurants and hotels around the world are gradually attempting to showcase their local flavours rather than serving done-to-death culinary classics that are found in almost every menu card across the world. Bennett says, "I am a huge believer in restaurants and chefs trying to reflect their city in the food they serve. I don't want just beautiful food while travelling that is not from the city I'm visiting – it has no sense of purpose."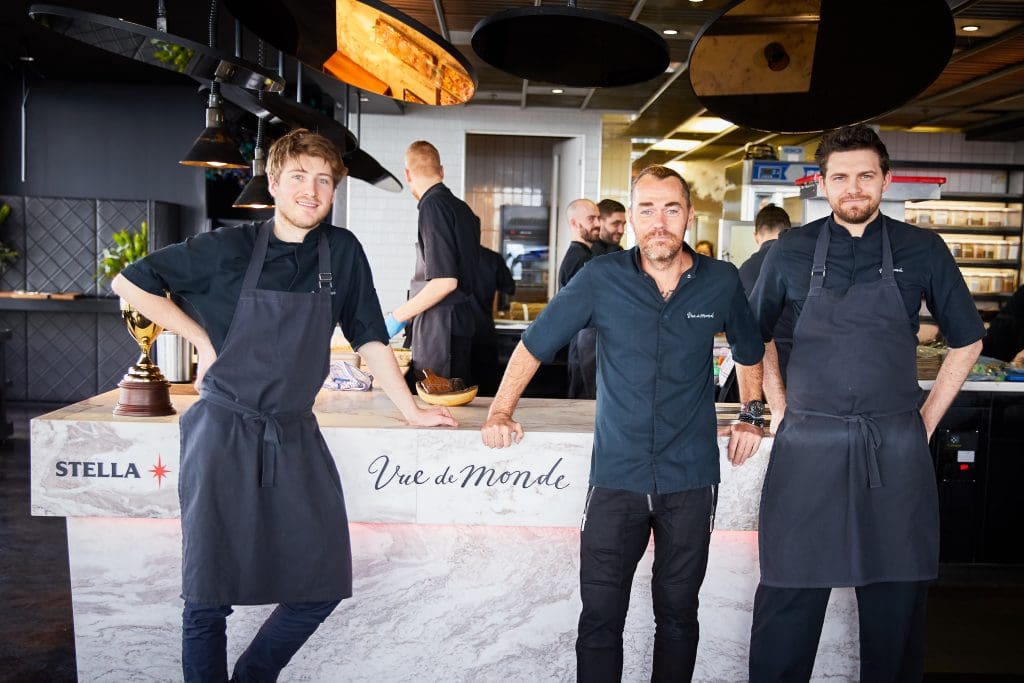 "I am a huge believer in restaurants and chefs trying to reflect their city in the food they serve. I don't want just beautiful food while travelling that is not from the city I'm visiting – it has no sense of purpose."
— Shannon Bennett
Food Philosophy
Continuing, Bennett turns the conversation towards his personal food philosophy and the milestones in his journey as a chef. Shares Bennett, "My food values are local, organic and biodynamic; they don't change either at home or in a restaurant set-up, where I am working in a professional capacity. Restaurant food should be dishes that cannot be replicated in the home. While they should be aspirational in nature, at the same time, they should look simple and make the key ingredient the hero. Sustainability is a key ingredient for me."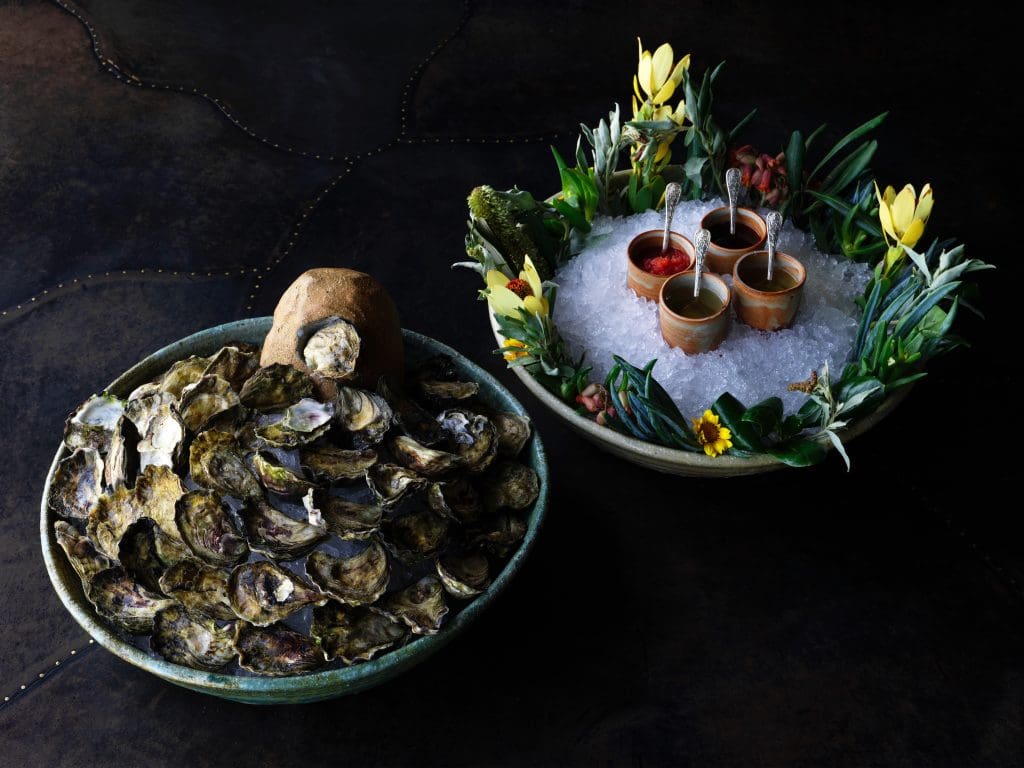 It is this penchant for sustainability that led him to install a system that allowed his first restaurant, Vue De Monde, to cut down on energy consumption. Further, use of local ingredients and non-toxic building material were also encouraged. Moreover, 10 years ago, he set up his own farm, where he cultivated truffles and some select vegetables. Although he sold the group three-and-a-half years ago, he still keeps in touch with the culinary team there, mentoring and inspiring a new generation of chefs and sommeliers.
Bennett now focusses on running Burnham Beeches – an iconic Art Moderne mansion and estate located in Sherbrooke, 45 minutes from the city of Melbourne.
He is also on the verge of opening a 6-Star hotel and is working on some great dining concepts. Bennett lives in Byron Bay with his new partner Kyra and seven kids. "It is the most inspirational town in Australia for kids and food," says Bennett.
UPCOMING TALENTS
Though a Rockstar of the culinary world, Bennett acknowledges the upcoming talents who are taking the food industry by storm. "Hugh Allen," says Bennett, "who is the Head Chef of Vue de Monde, is a great talent. Allen has spent three years at Noma and has done his apprenticeship with Neil Perry and Vue de Monde. Josh Nialand, another young talent, is, without a shadow of doubt, the best fish cook in the world. St. Peter's, in Sydney, is his restaurant."
Going back to the issue of sustainability, Bennett feels that local, seasonal and sustainable would be non- negotiable in the next five years. Consumers may not have the time for an elaborate dining experience during workdays, but while they are travelling, they want to enjoy the full experience of how food is prepared – from the cooking to the serving.
FAVOURITE DISHES
The creator of delectable and innovative dishes, Bennett himself is a lover of food that requires minimal ingredients and have a timeless quality to them. He likes Truffle Risotto, because it's seasonal and has been a menu item in his restaurants for over 20 years. Another favourite is Marron Tail with Tarragon and Butter Emulsion. Both dishes are simple and timeless, declares Bennett.
Read more: Food Voyager