Versatile Actress Sheena Chohan stars in  Disney- HotStar, MX- Player and Hollywood project, and more! No wonder she is making big waves in India and abroad. She debuted in the South with Mammooty as a lead and has been a part of 6 international films, 3 with national award-winning directors.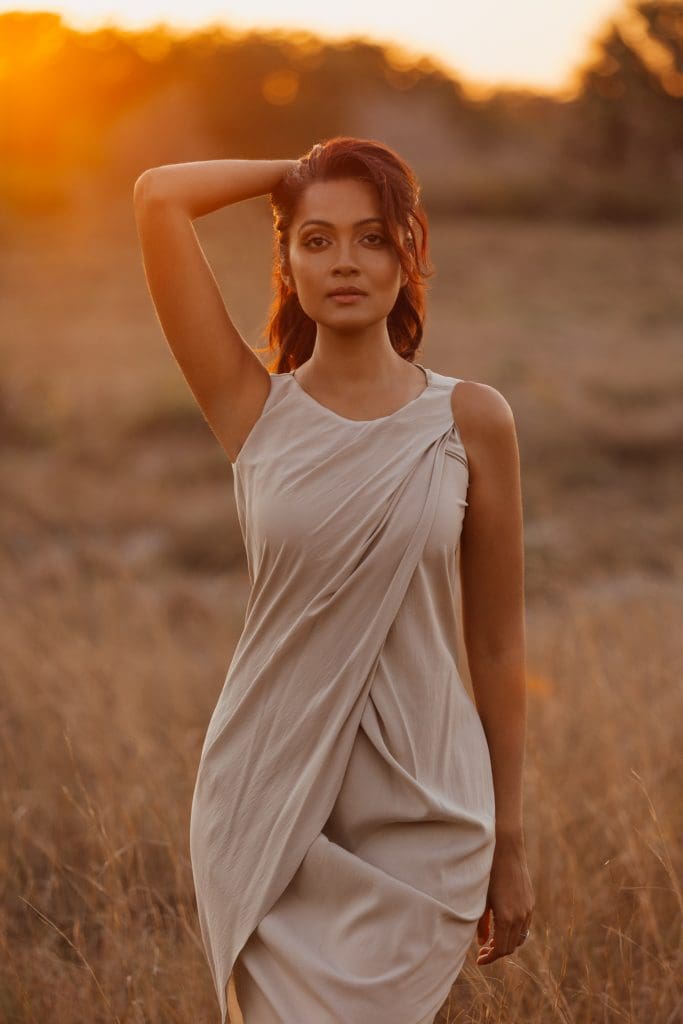 Sheena Chohan has been in America for the last few months and has been shooting for a Hollywood film with director Taron Lexton, which she just wrapped up. Additionally, she stars in a new comedydrama series which she stars in, released on MX player. This project is being released this month! 
Sheena's dream has always been to bring characters to life on stage and screen. "I was shy and acting was my outlet for expression. I felt more n touch with life. A story has characters and I love to understand their emotions and bring about what the Director needs."
She admits, "I was a shy child. I unexpectedly discovered that I could become someone else, by acting, and that I had the talent to assume the character I was to play. And even though I was portraying someone else's emotions—it put me in touch with my own feelings."
She goes on to say, "I love the theatre also but it is transitory once the performance is made—it is gone—and the character with it. But movies continue and my character lives on. When I started out, I just wanted to act. I just wanted to express, and I just wanted to move people, To live to be different people, different lives, which my profession allows me to do."
Over a period of time, the actress went on to play strong roles that received acclaim. She shares, "I am so thankful to the top award-winning Directors I've worked with who showed me what being natural is and who taught me how to create and bring out the world of a character who brought out my real emotions/feelings for the character."
Early in her career, Sheena Chohan realized that it wasn't enough for her to have proved her own capability, she needed to help others do the same. So she became the South Asia Ambassador for the world's largest non-governmental human rights education program.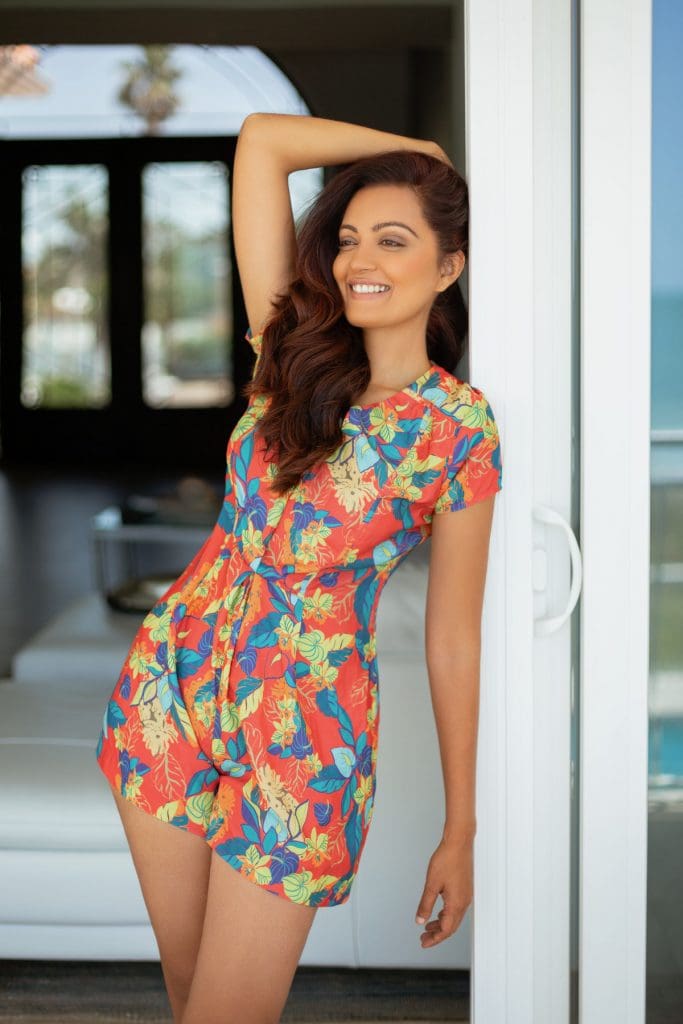 Winning the Hero Award at the UN
Sheena Chohan won a title under Miss Universe India and is the only Indian Actress who has been awarded the Hero Award at the UN!
Sheena won the Hero Award at the United Nations for her work spreading awareness of basic rights and equality to 36 million people in one month and getting human rights education into 30 universities. After winning the award Sheena went on to create a podcast where she had guests like Preity Zinta, Sonakshi Sinha, Raveena Tandon, Sonu Sood, and many other artists, each discussing a different human right, reaching 100 million Indians in a year with their basic rights.
This was so successful that at the end of last year, the United Nations Human Rights Commissioner's office personally reached out to Sheena, asking her to help him celebrate the 75th anniversary of the UN's Universal Declaration of Human Rights via a series of promotions in India this year.
Women's empowerment and freedom of choice
Personally, she grew up in a very loving family and so didn't face human rights abuses herself in her youth, but she saw her mother banned from working and not allowed to participate in her family activities like the men, which inspired her desire to fight for human rights. There have been points when people tried to discriminate against her for her gender or religion, but because she knows her rights she never stands for it!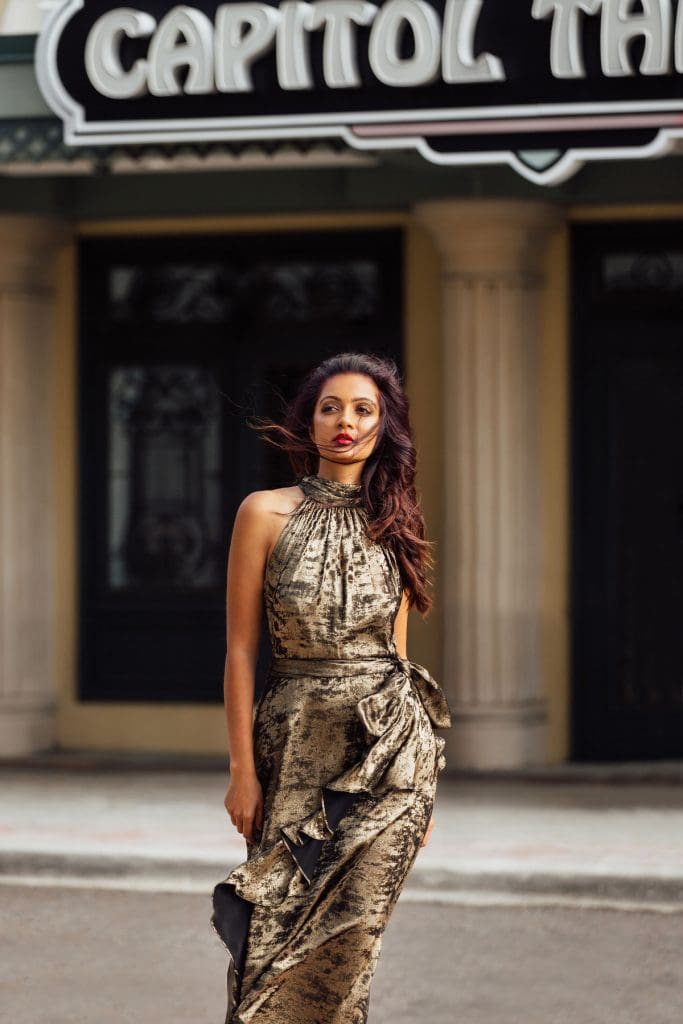 Sheena Chohan sees her greatest victories as those she's helped others achieve through knowing their rights – from the children in schools across the country who now have free humanrights.com courses and so are able to defend themselves, to the people who listened to the podcast and so got in-depth knowledge about how to handle their human rights abuses or help others to handle their own. Actually, in her acting career Sheena's most recent role, opposite Marathi Superstar Subodh Bhave, has a message about the divine within, which also ties in with the message Sheena loves to give out.
Her views on women's empowerment are in line with the UN and Indian Constitution – the main ones being Don't Discriminate, We Are All Born Free and Equal, Freedom of Expression and Thought, and The Right to Marriage and Family.
Says Sheena Chohan, "But as well as all of our rights, we also have responsibilities and also it's important to remember the importance of the role of a mother and a family – there is no shame in wanting children and to look after them and it needs to be admired and encouraged. We can push the need for rights too far so that we end up undoing some systems that are natural and vital to our survival. The answer that our basic rights give us is freedom of choice and the right to decide for ourselves how we want to live as long as it doesn't interfere with others' rights."
Travelling, favourite food, and chilling
Sheena loves travelling across India, with so many places coming to mind, but the Neemrana hotels are special to her, especially the original one just outside Delhi. She's been to Dubai a lot recently and likes the water sports there and just spent some months in Florida for work but got an excellent time off along the white sand beaches of Clearwater and most recently went on some wildlife safaris in South Africa. 
Sheena's favourite food is Indian – Tandoori.
She likes to chill by taking walks on the beach, looking at the moon and stars, going to the movies, and having at least one adventure each weekend, to balance all the hard work in the week.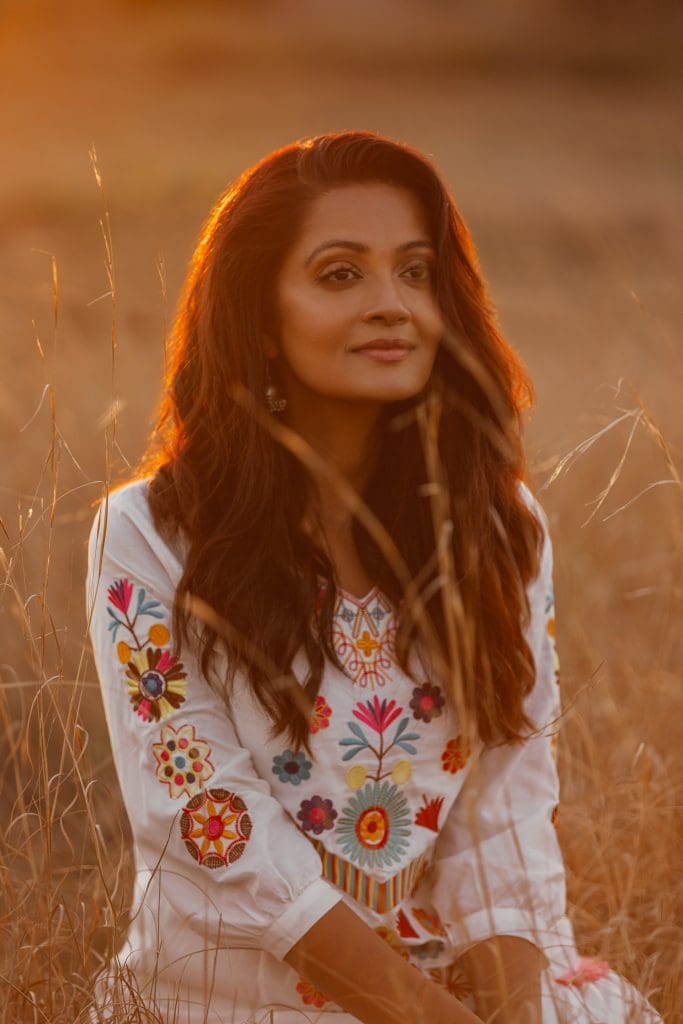 Intensity of purpose and a drive to succeed
Those who know Sheena Chohan and have worked with her, have commented on the qualities that define her: The intensity of purpose and her drive to succeed. Sheena herself has often commented, "The passion I share is driven by the joy of helping. I bring passion to a role just like I do to my human rights campaign. I have a high standard of perfection—professionalism for myself and for others."
She adds, " While I have popularity, I am not narcissistic. I do not believe it is about me but about my fans and work. It was natural that I should graduate in human rights. I have the ability to feel what other people feel. I can be the other person and feel what they are feeling and make them truly feel what I feel. When I set myself on a course toward a goal—I commit to it."
Read More: Latest