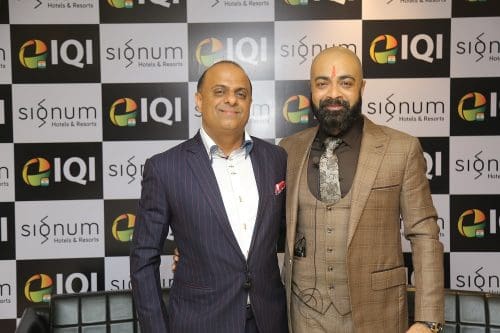 Signum Hotels and Resorts announced a strategic joint venture with the leading real estate player, IQI India.
The joint venture committed an investment of USD 150 Million in developing hotel assets across the country, and globally, over a period of 2 to 5 years.
The joint venture, comes at a time when the Indian hospitality industry is triggering a recovery phase. Though the investments in the sector are at their lowest, the partnership will capitalize on the opportunity to identify and acquire assets at competitive deals and aims to develop 5000 keys over a period of the next 2-5 years.
The expansion will be fueled through mergers, acquisitions and property investments across metros, tier 2 and 3 cities in India to promote domestic as well as inbound tourism to experiential destinations, pilgrimage, getaways and key places of interest.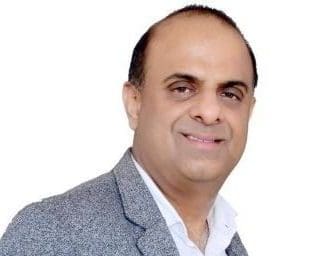 Mehul Sharma, Founder & CEO, Signum Hotels and Resorts said, 'We are pleased to be forming this strategic joint venture with IQI India to accelerate our expansion in the country where IQI brings in assets and Signum operates these assets. No hotel brand is successful without a real estate partner, and this joint venture will capitalize on IQI's global real estate prowess to identify and develop the right assets.' Mehul further added, 'At present, domestic tourism is the leading light to recovery for the Indian hospitality industry, and our partnership aims to further fuel growth in the domestic sector, in turn generating more employment opportunities and contributing to government's #vocalforlocal initiative.'
IQI India is the India arm of the Global IPC IQI based in Malaysia having operations in 17 countries through PaMa D'Globizen. Pankaz Jaiin, Chairman and Managing Director, IQI India and Chairman PaMa D'Globizen said, 'Our team experience of decades in the India Real Estate and Retail Market coupled with our access and network through more than 200 cities across India fosters our confidence in the Indian hospitality market and we are eyeing an aggressive expansion in commercial real estate segment. It is about time Bharat gets an experience that has been closely nestled in urban India and at the same time open up the gateways of the real Bharat to the world to relish and capture in their selfie moments.'
While expansion in the Indian market will remain the focal point of this collaboration, opportunities to expand overseas will also be explored given IQI's strong International presence. Regions in South East Asia like Singapore, Bangkok and Indonesia, significant parts of Europe and Americas will remain of particular interest for any expansion opportunities.
Read More: News