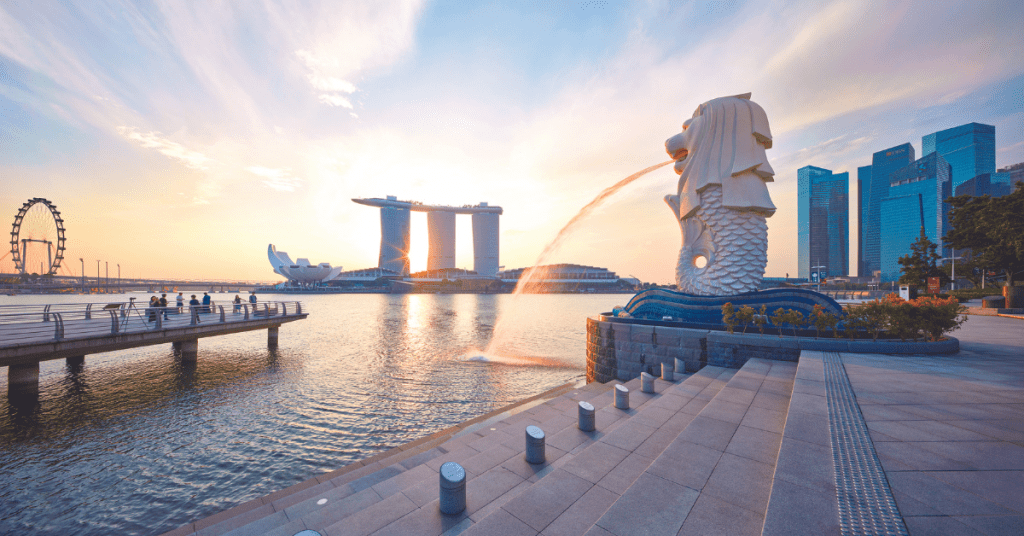 Singapore has been at the forefront in reimagining the future of travel as it strives to maintain its position as a leading Meetings, Incentives, Conventions and Exhibitions (MICE) destination.
Singapore Tourism Board (STB) India has been keeping up its pace in engaging India's MICE industry through active participation in industry-led MICE shows and its various outreach programs. Recognising the key role that Corporate decision-makers play in the eco-system for Meeting & Incentive travel, STB India conducted a second leg of its MICE corporate outreach program for the West and South India over a virtual luncheon on 28 August 2021. It had conducted the first leg successfully in February 2021 for the MICECorporates from North and East India.
The exclusive interaction was organized in partnership with OptiMICE Events. Under the theme of "Charting Our Pathways to MICE Recovery", the event brought together more than 30 distinguished Corporate decision-makers from Mumbai, Bangalore, Chennai and Hyderabad to gain insights into how major Indian corporations are reviewing their MICE activities and how Singapore is preparing the way forward in 2021 and beyond.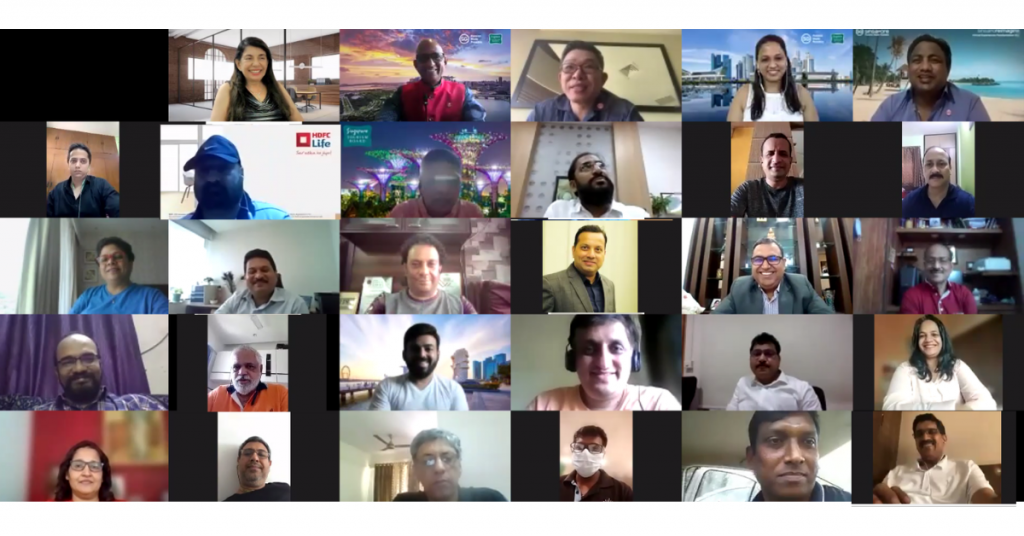 Singapore's progress in the safe resumption of MICE
In his opening address, Mr GB Srithar, STB's Regional Director for India, Middle East & South Asia, pointed out how Singapore had made good progress in the gradual and calibrated return to normalcy. Larger business-to-business events in the MICE industry are set to return with up to 1,000 attendees for those who have been vaccinated, in line with the Safe Business Events Risk Management Framework and progressive resumption of economic activities in Singapore.

The launch of a white paper titled "Reimagining Business Events – Through COVID-19 and Beyond" in June 2021 by STB, PCMA and UFI underscored STB's leadership and commitment in helping business event organisers rethink their offerings and operations. Several pilot events and the gradual increase in capacity limits were vital steps to move forward the recovery of Singapore's MICE industry and bolster the country's position as a leading MICE hub. This was also possible due to the high vaccination rate as Singapore looked set to surpass the target of having more than 80% of its population vaccinated in September.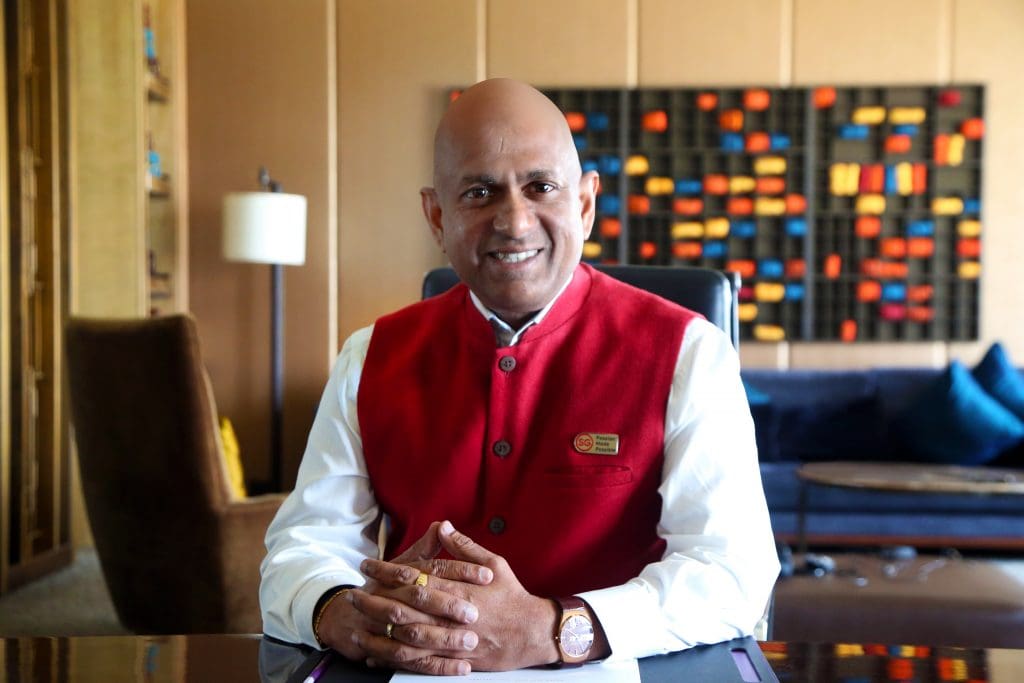 Mr GB Srithar stated, "It is important that STB continues with our rallying call of "United We Stand". Together with our corporate partners, we intend to re-emphasize Singapore's positioning as one of the world's leading destinations for safe, trusted, and innovative business events and M&I travel. Working with our Indian partner-friends, we will engage and welcome them to Singapore, when the time is right."
Key takeaways
The event saw a robust discussion and free-flowing exchange of ideas among the stalwarts from different industry clusters. It was attended by Corporate M&I travel leaders from companies like Godrej Industries, Sharekhan, Accenture Solutions, Mahindra & Mahindra, HDFC Life Insurance, Micro Labs, Reliance Infrastructure, Glenmark Pharmaceuticals, Dr. Reddy's Laboratories, Lupin, SBI Life Insurance, Pidilite Industries, Siemens.

Corporate decision-makers discussed how they had already started to formulate their MICE travel plans for the last quarter of 2021 and 2022 taking into consideration factors that would impact group sizes, itineraries, selection of participants, bidding process, and selection of DMC. While COVID-19 protocols would inadvertently increase the cost of travel, most Corporates did not see that travel budget would play a very big part in curtailing the demand for incentive travel. Incentive programs would continue to play an important part in their business relationship process in rewarding their employees, distributors and business partners. Travel as an incentive would still be coveted although the type of trips and destinations might be more selective. While domestic destinations for incentive travel would have greater consideration than before and such trips were already underway, overseas destinations would still be the top draws.
Corporate feedback that incentive programs would structure around safety, security, hygiene, and experience offerings. More discerning experiences would need to be curated. Greater considerations would be given to the length of flying time in destination selection. Most of the corporates concurred that Singapore being a mid-haul destination and well regarded as one of the safest countries to visit post-pandemic would continue to be an attractive option for incentive travel once borders re-open.
Tiering of destinations for a different hierarchy of incentive travel would take a different approach. Moving forward, destination selection would also depend a lot more on which destinations would be more ready (with all the safety protocol and logistics in place) and more proactive to receive incentive groups. The consensus was that the recovery of incentive travel would see greater impetus after the first quarter of 2022, beginning will smaller group size.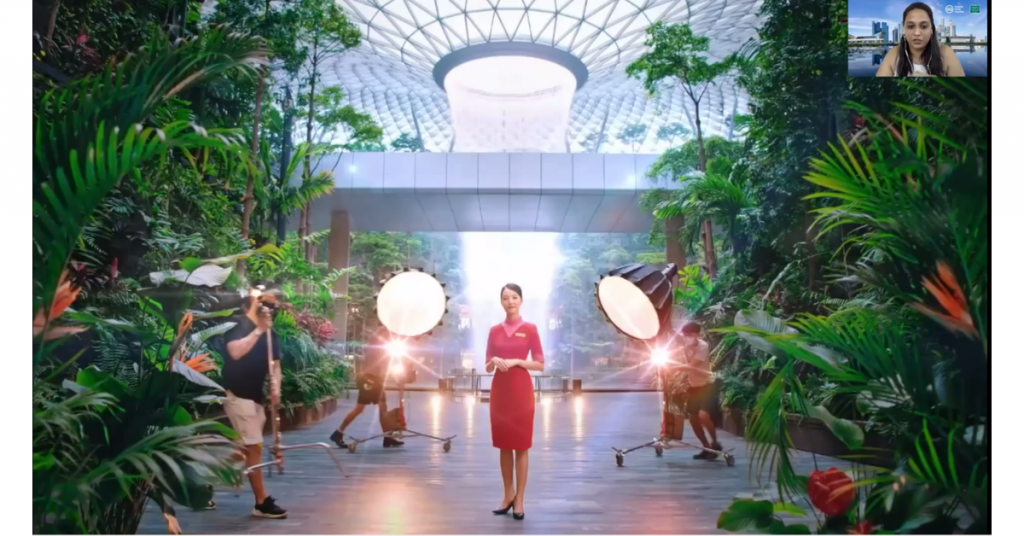 Singapore MICE Support Schemes

Sharing Singapore's MICE support schemes at the event was Ms. Maishaa Mukadam, Manager at STB Mumbai office and the MICE Specialist for South India. The four MICE support schemes had been enhanced for the India market to ensure that Singapore remains attractive and competitive, taking into consideration that MICE movement will restart with smaller group size.

The INSPIRE (In Singapore Incentives & Rewards) scheme targets Small Group, offering the group 2 free experiences to choose from a menu of more than 60 pre-curated experiences. The BEiS (Business Events in Singapore) scheme targets Large Group and offers financial support to the Corporate to improve their program. It will be supplemented by 1 experience under INSPIRE to enhance the support. Singapore MICE Advantage Program (SMAP) is a bundle of value adds and benefits from Singapore stakeholders that are offered to the delegates while the Special Travel Agent Rewards (STAR) scheme rewards MICE agents and event planners for bringing M&I groups to Singapore.

Charting pathways to recovery remains our roadmap
Summing up the session, Mr GB Srithar reiterated that working closely with corporates and M&I intermediaries was a key priority for the STB India team. Pre Covid-19, Singapore had been a must-visit M&I destination for many Indian corporates. He was heartened by the Indian corporates' recognition of Singapore's response to the pandemic, and her track record in safety and efficiency. He expressed his appreciation for their high level of trust in the MICE infrastructure and confidence that Singapore will re-emerge as an attractive destination for MICE travel in the Covid-present world.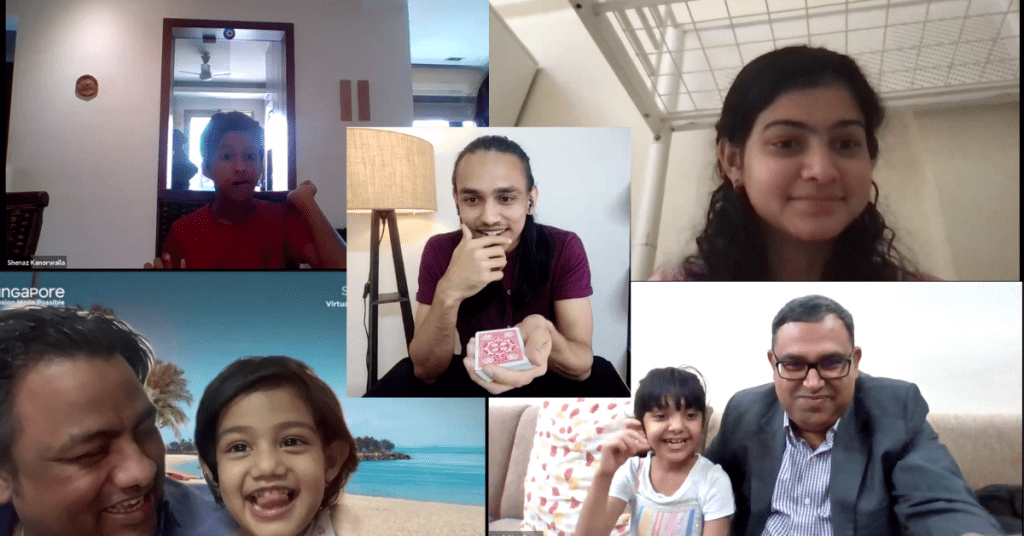 While thanking Ms Kamal Gill, Executive Editor, Today's Traveller for bringing together a power-packed audience of industry stalwarts and for moderating the session, Mr. GB Srithar said, "The key takeaway from today's event is how M&I Events are being re-imagined by the Corporate travel sector and how does STB measure up as a destination partner — be it for virtual FAM experiences, experiential travel, hybrid events or curated niche themes. We look forward to working with you with a firm commitment to ensure that the India market remains a key source market for Singapore MICE. Together, let's chart a pathway for MICE recovery.''"

As part of Singapore's efforts to engage and entertain the corporates in these extraordinary times, an Illusionist was specially invited to conduct a fun and "magical" session for the audience with their families and kids. The event concluded with a virtual luncheon which was a curated Singapore menu delivered to everybody's homes by Marriott on Wheels with the utmost level of safety, hygiene, and trust from Marriott Hotels.
Read more: Singapore