Singapore Tourism Board India takes a fresh approach in active engagement of key MICE corporates through a power talk over a virtual luncheon on 27 February 2021.
The 90-minute exclusive interaction was organized in partnership with OptiMICE Events. Under the theme of "Charting Our Pathways to MICE Recovery", the event brought together more than 30 distinguished Corporate decision-makers from Delhi and Kolkata in the MICE industry to gain insights on how major Indian corporations are reviewing their MICE activities and how Singapore is preparing the way forward in 2021 and beyond.


Singapore's milestones in the safe resumption of business events
With a clear aim to cultivate closer relationship, gain insights from each other and broaden learning in a free-flowing exchange of ideas among the industry stalwarts from different industry clusters, Mr GB Srithar, Regional Director for India, Middle East & South Asia, kicked off the session with his Opening Address.
Mr GB Srithar shared that Singapore has made very good progress in her gradual and calibrated return to normalcy with zero to single digit number of daily local transmission cases recorded for the past many weeks. Singapore was recently ranked by Bloomberg in Jan 2021 as the 2nd safest country in the world during the Covid-19 pandemic.
The corporates noted that on the MICE front, Singapore has made significant milestone achievements in the safe resumption of business events.  Singapore had successfully piloted several events under the Safe Business Events Risk Management Framework for a capacity of up to 250 pax. As of 31 December 2020, Singapore has held 29 MICE event pilots. TravelRevive was Asia Pacific's first international travel trade show to take place physically on 25-26 Nov 2020 during Covid-19 involving 1,000 attendees with 65 foreign delegates from more than 14 countries.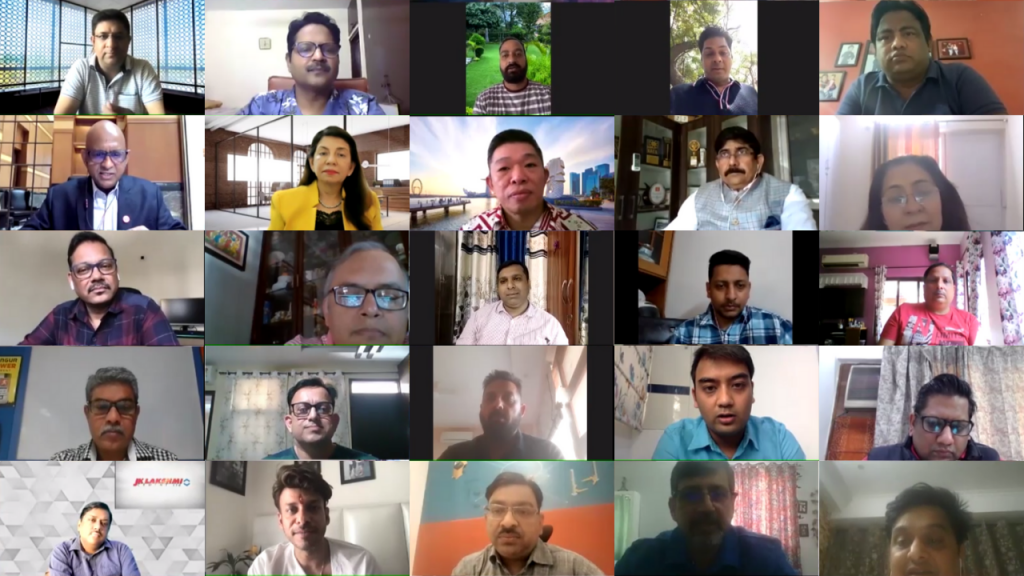 Another recent demonstration of Singapore's continued agility to reimagine business events with innovation and technology was the successful hosting of PCMA Convening Leaders 2021 on 11-15 Jan 2021. Singapore was elected by PCMA as its broadcast hub for the event, making it the first time the event was held out of North America in 64 years. These key milestone achievements set Singapore well on its way to look forward to the World Economic Forum which will take place in Singapore later in the year.
The Corporates were delighted to learn about Connect@Changi, the world's first business travel exchange.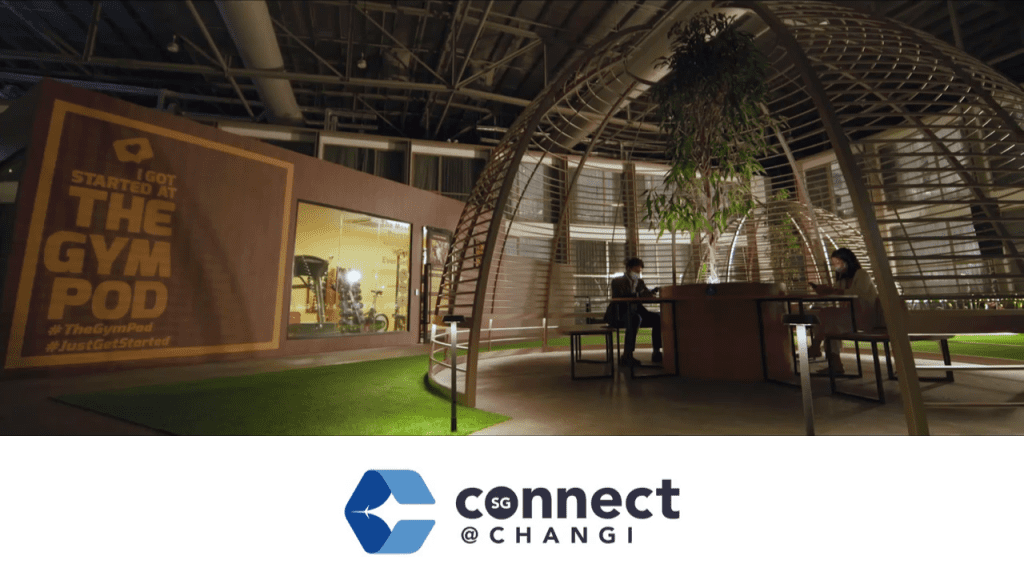 Slated to open its doors in March 2021 to a limited number of business, official and high economic value travellers from all countries, there will be no need for quarantine for short-term stays of up to 14 days to conduct business within dedicated facilities.
Speaking on Singapore's latest MICE initiative, GB Srithar said, '' STB is holding its first SingapoReimagine: MICE Virtual Show from 3 to 4 March 2021. We are expecting close to 1,000 buyers globally to take part in this inaugural event. I am heartened to note that buyers' registration from the Indian MICE travel trade and corporates at this event is one of the highest among the key MICE source markets. This reflects the importance of Singapore as a key MICE outbound destination among the Indian MICE industry market and also resonates with STB's strategic interest in the India MICE market, particularly in the incentive travel segment apart from attendance at many of our international exhibitions and conventions.''
Key takeaways
The event saw a robust discussion, and attendance by corporate leaders from companies which included JK Lakshmi Cement, Phillips India, Bangur Cement, Mangma Fincorp, Havells India, Dalmia Cement, Mahindra & Mahindra, Vodafone Idea, Aviva Life Insurance, Shree Cement, Canara HSBC Oriental Bank of Commerce General Insurance, Mastercard among others.
Corporate decision makers discussed how they are formulating their MICE travel plan for 2021 taking into consideration factors that will impact group sizes, budget allocation, selection of participants, bidding process and selection of DMC. Shorter haul travel with smaller group sizes of 50 – 60 pax in 4 to 5 batches is likely to be more feasible moving forward compared to large groups of 250 pax and above of the past.
The Corporates emphasized that the welfare of the travelling employees/dealers/distributors is of utmost concern and will prefer a destination that offers high standards of safety, hygiene and reliability. Many of the Corporates present who had sent good MICE traffic to Singapore in the past were confident that Singapore will continue to stand out as a key MICE destination due to its excellent track record and robust management of the Covid-19 pandemic.
There were views among most industry sectors that the re-start of overseas MICE travel in their respective organizations will more likely to take place in the third quarter of 2021. A few were more confident that the restart may only commence in the new financial year of 2022. All agreed that efforts to lift government restrictions and re-open international travel will be critical and are optimistic that successful global vaccination drive may fast track the border relaxation.
Another key takeaway was Corporates' openness to consider augmenting physical events with virtual experiences, noting that overseas travel may not be immediately possible. Some of the ideas may include MICE-ready virtual experiences that are curated by destinations to augment physical or hybrid events, corporate teambuilding with destination offerings as a rich backdrop, learning journeys such as behind-the-scenes at attractions or corporate fireside chats with successful destination companies as well as virtual attendance at leisure events like concerts.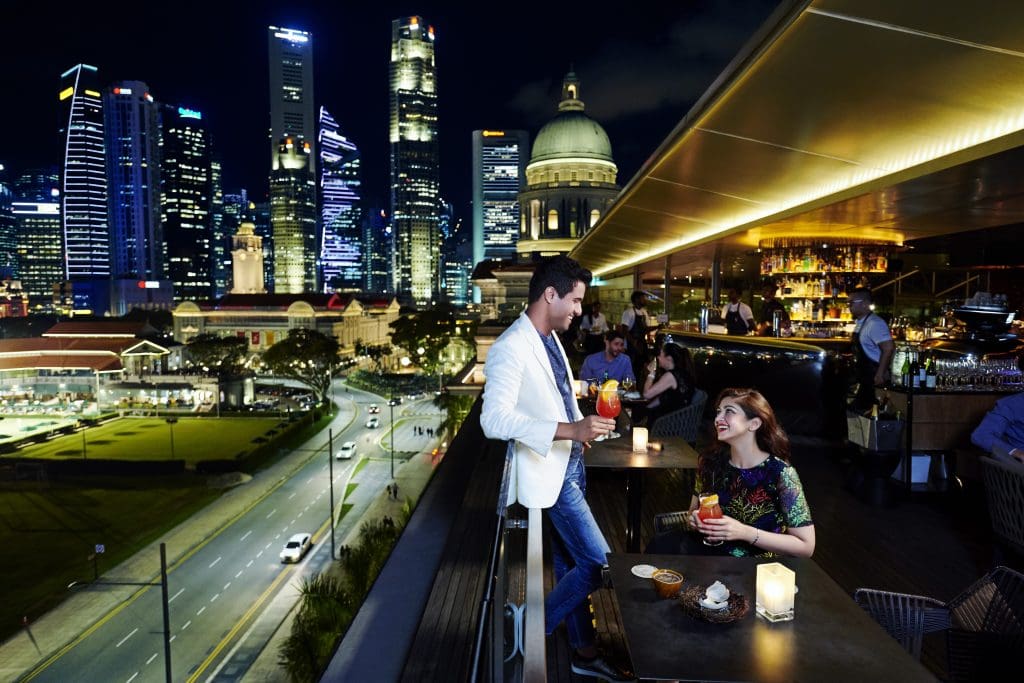 Singapore MICE Support Schemes
"We are always prepared to offer support to Corporates to enhance their MICE programs to Singapore. We have 4 MICE support schemes for the India market. These schemes have been enhanced to ensure that Singapore remains attractive and competitive, taking into consideration that MICE movement will restart with a smaller group size," said Raymond Lim, Area Director, India (New Delhi office) as he addressed the gathering on the slew of STB's MICE support programs.
The INSPIRE (In Singapore Incentives & Rewards) scheme targets Small Group, offering the group 2 free experience to choose from a menu of more than 60 pre-curated experiences. The BEiS (Business Events in Singapore) scheme targets Large Group and offers a financial support to the Corporate to improve their program. It will be supplemented by 1 experience under INSPIRE to enhance the support. Singapore MICE Advantage Program (SMAP) is a bundle of value adds and benefits from Singapore stakeholders that are offered to the delegates while the Special Travel Agent Rewards (STAR) scheme rewards MICE agents and event planners for bringing M&I groups to Singapore.
Concluding note
Summing up the high-energy 90-minutes session, Mr GB Srithar thanked Ms Kamal Gill, Executive Editor, Today's Traveller for bringing together a power packed audience of industry stalwarts and moderating the session. "We are humbled and grateful for the India market's confidence in Singapore's response to the pandemic and that Singapore remains an attractive destination for MICE travel in recognition of our track record of safety, efficiency and high level of trust. We look forward to working with you with a firm commitment to help ensure the India market remains a key source market for Singapore MICE. Together, let's chart a pathway for MICE recovery,'' he said.
The event concluded with a virtual lunch which was delivered to everybody's homes from Qmin Taj Sats with utmost level of safety, hygiene and trust from Taj.
Read more: Singapore