Singapore Tourism Board, Singapore Airlines (SIA), and Scoot held an Industry Appreciation Gala night on January 17, 2023, at Bo Tai Switch, Shangri-La Eros Hotel in New Delhi.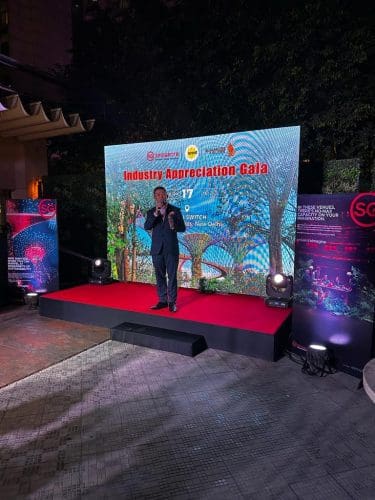 Singapore celebrated the successful resurgence of Indian visitations to the country with a well-attended networking event held to thank and recognize their travel partners. This joyous occasion was used to express gratitude and recognition for the dedication and hard work of their travel partners in the strong recovery of Indian visitors to Singapore in 2022.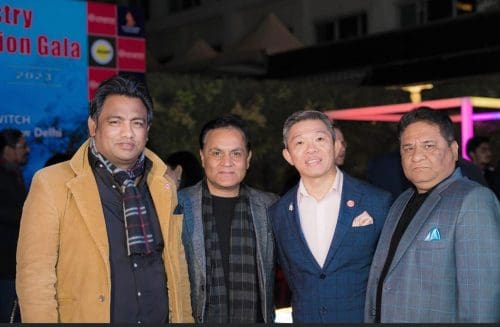 Visitor arrivals were driven by strong demand from Singapore's key source markets, led by Indonesia (1.1 million), India (686,000) and Malaysia (591,000). Singapore's international visitor arrivals (IVA) reached 6.3 million in 2022, exceeding STB's forecast of between 4 and 6 million visitors. Tourism receipts (TR) are estimated to reach $13.8 to $14.3 billion. The top TR-generating markets were Indonesia, India and Australia, which contributed $1.1 billion, $704 million, and $633 million respectively in TR.
The 2022 tourism performance underscores Singapore's appeal as a leading business and leisure destination for post-pandemic travellers. To sustain growth in 2023 and beyond, Singapore plans to expand partnerships, build up a rich year-round calendar of events, ramp up investment in new and refreshed products and experiences, and continue to support industry efforts to build the capabilities they need to meet consumer demands.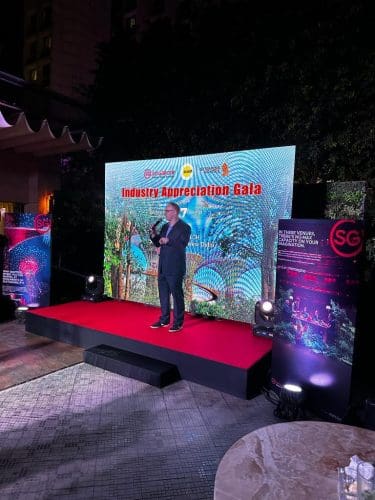 Raymond Lim, Area Director of Singapore Tourism Board's New Delhi expressed his gratitude to the partnering groups for their efforts in helping STB achieve a successful recovery with tourism.
Said Raymond Lim, "In 2022, the level of Indian travelers to Singapore was close to back on track compared with levels in 2019. This significant resurgence can partly be attributed to international cruises restarting after last year's hiatus; Royal Caribbean and Resorts World Cruises both recorded good numbers from May-December. Likewise, MICE events experienced a surge following eased border restrictions and safe management measures – two large Meetings and Events groups from India in September sent an optimistic signal that MICE travel is once again on its way!"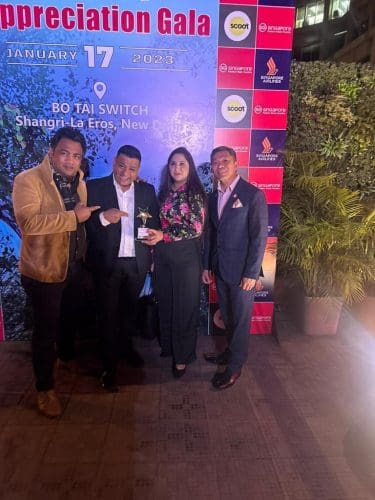 Singapore's hotel industry saw a bountiful year due to strong demand for leisure and business travel. Despite the Indian regulation requiring travellers from Singapore to take an RT-PCR test prior to entering India, STB is confident that this did not impede tourism progress in 2023, with the growth momentum of Indian visitors expected to maintain its steady course into the year and beyond.
Commenting on the strong recovery from the India market, Kelvin Kwan, Manager – Northern and Eastern India, Singapore Airlines, expressed his optimism for 2023. He highlighted their stellar efforts to maintain quality services and products worldwide during the Covid period, citing India as an especially important market that remains a priority focus area going into this new year. "Our gratitude goes out to these valued partners for the great strides that they have taken to get us here today," he remarked.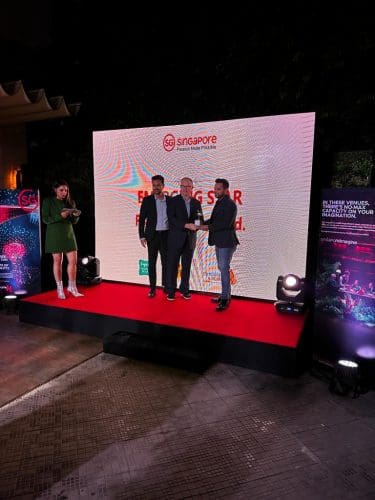 Brian Torrey, Scoot General Manager India, commended the loyalty of their trade partners for helping them weather a difficult period in the aviation industry. In turn, he promised to reward them with new destinations and start operations from more Indian gateways coming on board. "As air travel resumes its momentum in 2023 – customers can rely on Scoot as an affordable way to go that doesn't compromise on safety or comfort!" he said.
During the event, Singapore Tourism Board, Singapore Airlines (SIA) and Scoot celebrated their travel partners by bestowing them with awards in recognition of their efforts to bring more Indian visitors to Singapore.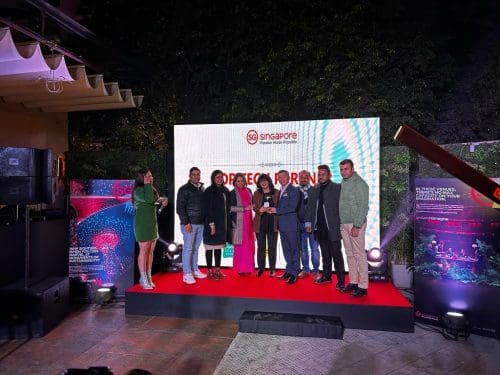 Make My Trip and EaseMyTrip were honoured with the Top Tech Partner Award at this year's event, while JTB India and Zenith Holidays took home top honours in MICE. DPauls Travel & Tours and Yorker Holiday Services stood out as leading Leisure Partners, with Yatra for Business & Ebix Travel taking away the prize for Best Business Partner. Additionally, FSR Travels and Trackbudget Travel Services shone brightest amongst Emerging Stars of 2019!
Awardees:
Top Tech Partner: Make My Trip
Top Tech Partner: Ease My Trip
Top MICE Partner: Zenith Holidays
Top MICE Partner: JTB India Pvt. Ltd.
Top Leisure Partner: DPauls Travels & Tours Ltd.
Top Leisure Partner: Yorker Holidays Services Pvt. Ltd.
Top Business Travel Partner: Yatra For Business
Top Business Travel Partner: Ebix Travel & Holidays
Emerging Star: FSR Travels Pvt. Ltd.
Emerging Star: Trackbudget Travel Services
The event hosted by the Singapore Tourism Board, Singapore Airlines(SIA) and Scoot in recognition of the strong resurgence of Indian tourism to the country was a great success and a testament to the generosity, dedication, and hard work of all involved in building strong momentum between India and Singapore.
Read more: News