Singapore Tourism Board organises travel trade roadshows in 5 cities as part of "Deepening Connections, Achieving Together!" trade outreach.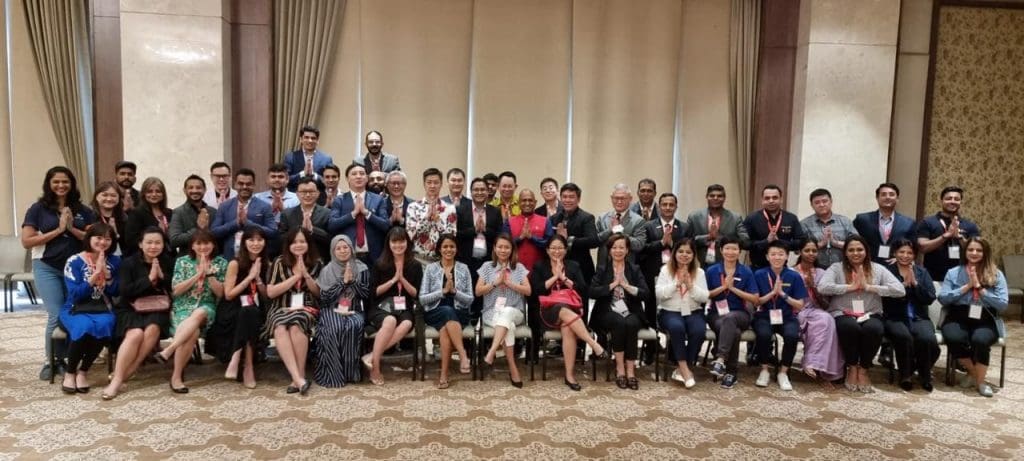 As international tourism picks up momentum, the Singapore Tourism Board (STB) recently hosted a Deepening Connections, Achieving Together! multi-city travel trade roadshow series in India with the largest ever delegation of forty-five stakeholders to reconnect and engage with trade partners-friends.
As part of the outreach, Singapore Tourism Board reached out to five key source markets – Kolkata, Ahmedabad, Pune, Hyderabad and Bangalore. Accompanied by the expansive list of delegations, the trade engagements was aimed at deepening Singapore Tourism's existing partnerships and fostering new ones with tourism stakeholders and the local travel trade fraternity.
The roadshow series saw a robust line-up of some of Singapore's most prominent attractions, hotels, tour operators, cruise lines and destination management companies (DMCs). The strong turn-out from both the Singapore tourism trade and local travel agents highlighted the commitment by both sides to recover Indian visitor-ship to Singapore.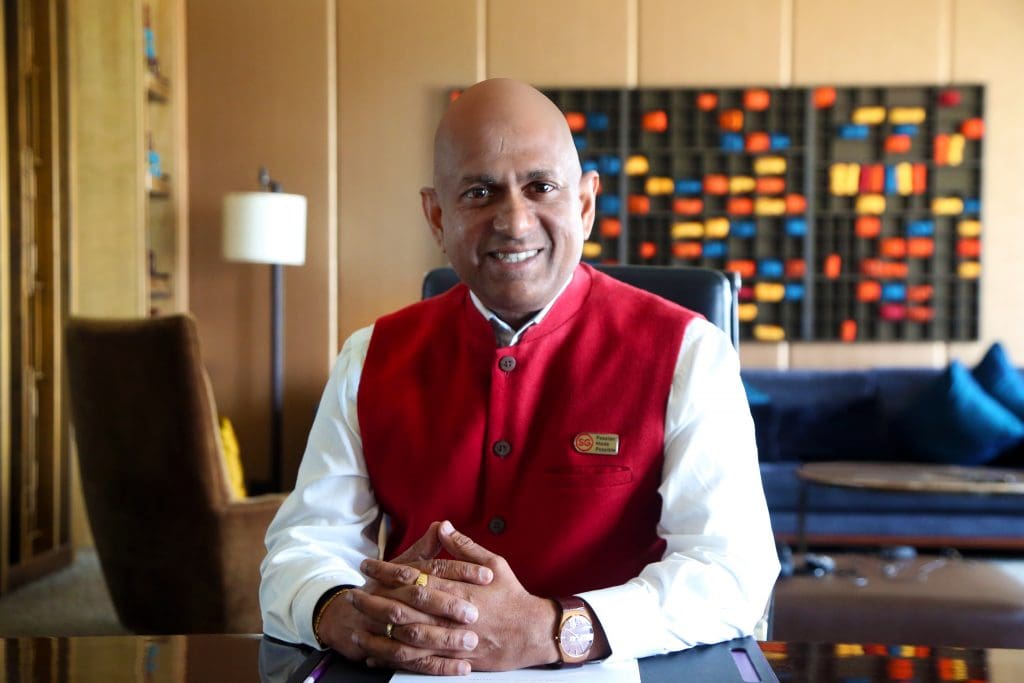 The Singapore Tourism Board – Travel Trade Roadshow was attended by the spokespersons of the Singapore Tourism Board including GB Srithar, Regional Director, India, Middle East, South Asia & Africa, Renjie Wong, Area Director, India, Middle-East and South Asia and Raymond Lim, Area Director. Other delegates present at the roadshow included, Sherman LO – Director of Sales Marina Bay Sands, Kian Ann Ong- Director of Business Development at Gardens by the Bay and Alice Thong- Assistant Director, International Leisure, Sentosa Development Corporation.
Under the Vaccinated Travel Framework (VTF), Singapore opened to quarantine-free travel to all fully-vaccinated visitors from 1st April 2022, with no testing or quarantine required. Since then, the country has received over 1.5 million visitors in the first half of 2022, which is 12 times more than it received for the same period in 2021. India has emerged as Singapore's second largest source market, with more than 219,000 Indian visitor arrivals in the first half of the year alone, signalling a steady and optimistic path towards recovery.
As STB's first multi-city roadshow together with Singapore tourism stakeholders since the pandemic, the roadshow builds on STB's trade outreach efforts earlier in the year – including SATTE 2022 (Delhi-NCR), OTM 2022 (Mumbai) and multi-city product update sessions held in April 2022. The Singapore Tourism Board & delegation presented the city's new and reimagined offerings that have been launched over the past two years of COVID downtime.
These include the immersive and highly Instagrammable Museum of Ice Cream, and SkyHelix Sentosa, Singapore's first open-air panoramic attraction that allows visitors scenic views of Sentosa and the Southern Waterfront.
Adding to the momentum of these new offerings, Singapore also has an action-packed lineup of blockbuster experiences slated to open in the coming months, including Gardens by the Bay's immersive Avatar: The Experience at the Cloud Forest. Based on the much-anticipated sequel to the hit 2009 sci-fi film, the immersive experience invites visitors to connect with the alien world of Pandora, its bioluminescent environments, mystical creatures, flora, and the captivating culture of its indigenous people, the Na'vi, at Gardens by the Bay's Cloud Forest.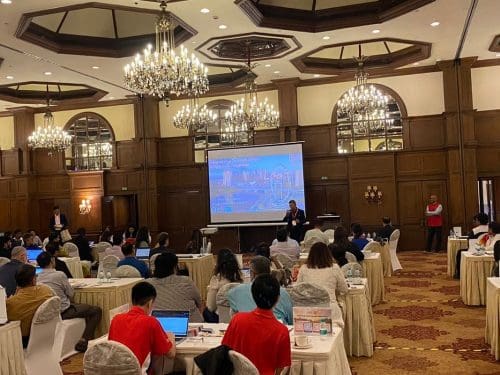 For Indian cruise holidaymakers, more cruising options are now available, including international port calls in neighbouring cities. They are able to enjoy sailing onboard The Royal Caribbean International's Quantum-ultra class ship, Spectrum Of The Seas or Resorts World Cruises' ultimate cruise adventure aboard its Genting Dream ship. India was Singapore's top source market in 2019. On the MICE front, the STB offers attractive schemes for group travel, enabling corporates to enjoy new experiences in dining and attractions to thematic tours and team-building activities.
Speaking about tourism recovery and the roadshow, GB Srithar, Regional Director, India, Middle East, South Asia & Africa, Singapore Tourism Board said, "After more than two years, it heartens us to welcome again Indian travellers to Singapore in good numbers and see them enjoy both familiar favourites and our new, reimagined experiences. Pune continues to be an important source city in terms of tourist arrivals to Singapore."
He added," With this roadshow, we aim to continue the growth momentum by communicating the message to our audience that Singapore is open, and by welcoming back travellers for memorable holidays. We were happy to reconnect with our partner-friends in Pune and invite their clients to come, and enjoy in Singapore."
Alice Thong Assistant Director, International Leisure, Sentosa Development Corporation said, "Sentosa is rolling out a diverse range of commemorative experiences as we celebrate our 50th anniversary this year. In line with our Golden Jubilee theme "Discovery Neverending", we welcome guests to celebrate the diverse facets of the island, including lesser-known and new leisure experiences, thereby uncovering the evolution of Sentosa."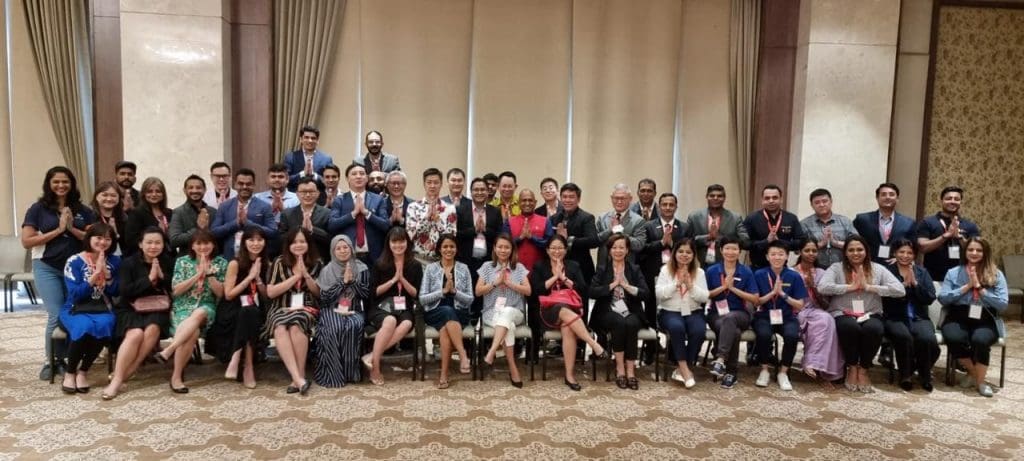 She continued, "Following a series of new attraction launches, a unique carnival beach experience known as the Central Beach Bazaar will be unveiled at the heart of Sentosa's beaches in September. This will feature a new Sentosa Musical Fountain, a Sentosa SkyJet and the International Food Street with Indian vegetarian offerings."
Jean Choi, Chief of Sales and Marketing at Mandai Wildlife Group, said, "Our wildlife parks at Mandai Wildlife Reserve offer unique windows to the wild. Every interaction focuses on inspiring the visitor to care for animals and nature, engaging them in consuming nature-based activities as thoughtfully as possible, and rallying them to join us in protecting biodiversity and preserving our future together. On top of our signature offerings, we have specially curated behind-the-scenes tours with rich storytelling, immersive staycations in our parks, as well as regular, injects of seasonal programming."
She added, "Coming soon to Night Safari, is a brand-new amphitheatre for animal presentations, while Singapore Zoo is preparing to celebrate its golden jubilee next year, so visitors will have many new experiences to look forward to. An ambitious plan is also underway by the Group, which will augment our existing flagship parks with offerings that will keep growing people's connections to wildlife and nature."
Details of the upcoming activities and line-up of events*
Read More: News