Six Senses Rome opens its doors in the historical Palazzo Salviati Cesi Mellini on March 16, 2023.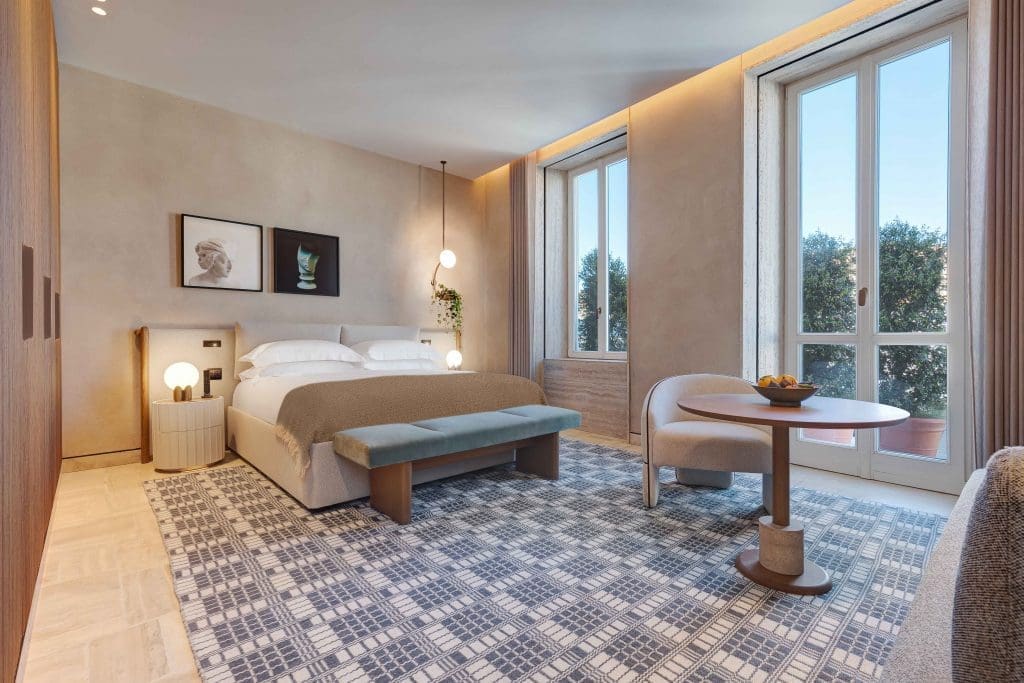 This milestone also marks the completed renovation of the magnificent façade of the adjacent San Marcello al Corso Church, the first sustainability project sponsored by the hotel. "After almost three decades away from my hometown, it is a joy to be back to lead such an incredible project," says Francesca Tozzi, General Manager of Six Senses Rome. "It makes my team and I feel very proud to open the first urban Six Senses property in Italy. We are working hard so our guests can experience memorable stays in an authentic, fun, and quirky ambience."

The reverential nod to Roman traditions is evident throughout the hotel's 96 guest rooms and suites, with some featuring the iconic Triclinium-style marble seating on their terraces. At the same time, state-of-the-art, in-room technology is subtly incorporated along with Sleep With Six Senses standards of bespoke homemade and organic mattresses, and additional amenities to promote a good night's sleep.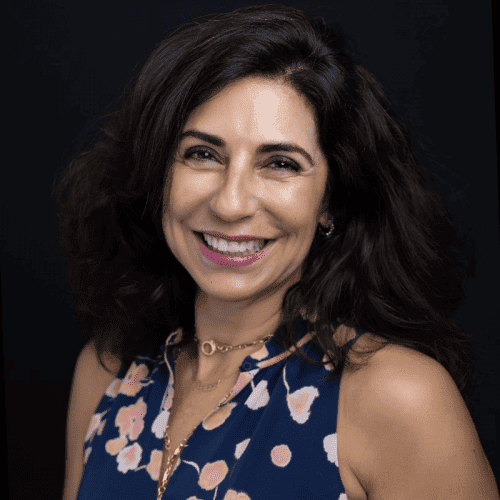 With a selection of 12 accommodation categories, including three individually designed signature suites, the many options include secluded rooms with courtyard views and suites facing the bustling Via del Corso and neighboring San Marcello al Corso Church.

The menus foster a strong link with local culinary traditions, whether at the all-day dining BIVIUM Restaurant-Café-Bar or up high on NOTOS Rooftop. Besides the Roman Empire-inspired 5-course tasting menu, dishes include plant-based, meat, fish, and sweet classics with Sicilian touches to honor the Executive Chef's home favorites. The other pillars of the brand's food and drink philosophy come forth through the innovative use of natural and seasonal ingredients sourced from local farmers and suppliers.

The Palazzo housing Six Senses Rome is a treasure trove of wonders, from the monumental marble staircase with its decorative skylight to the newly restored 600-year-old columns in the main entrance. The large baptismal bath dating back to the fourth century was uncovered during archaeological excavations at the beginning of the 1900s and is now visible beneath the glass floor tiles within BIVIUM Restaurant-Café-Bar, the spot where all paths cross.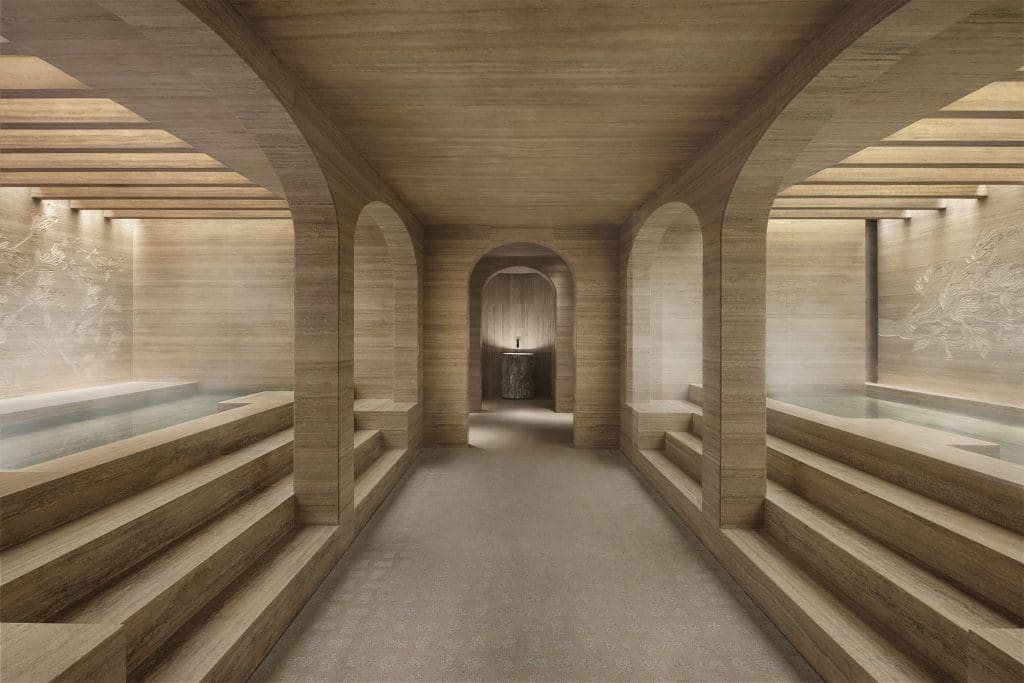 Aurelia the She-Wolf has been announced as the hotel mascot. Deeply rooted in Rome's history, the She-Wolf is the symbol of the city. According to the local legend, she nursed Romulus and Remus, the newborn twin founders of Rome, and became an iconic symbol.

Guests can learn more about the hotel's sustainability efforts in the dedicated Earth Lab while building their knowledge through interactive talks and hands-on workshops.

A sanctuary of wellness, Six Senses Spa Rome offers a holistic experience that is far from ordinary. The 60-minute Roman bathing circuit is a modern-day take on the ancient ritual, reproducing the calidarium, tepidarium, and frigidarium to reduce inflammation and muscle recovery by heating the body up and then cooling it down. It is a sociable and immersive experience for balancing mind and body.

Orion Real Estate Fund V, sponsored by Orion Capital Managers, is the principal investor in the refurbishment of Palazzo Salviati Cesi Mellini. Rami Badr, Partner, and Managing Director of Orion Capital Managers, expresses his enthusiasm, "As a real estate private equity firm with a strategic focus on owning and developing on behalf of the Orion Fund's prime sustainable assets throughout Europe, we are extremely proud to see Palazzo Salviati Cesi Mellini open its doors as the new jewel of Rome hospitality. An exceptional team was gathered for such an accomplishment, with Six Senses as a hotel operator, CDS as a general contractor, Starching as project manager, and Patricia Urquiola as a designer."

Corrado Trabacchi, Partner and Investment Director of Orion Capital Managers, further adds, "An incredible 15th-century building has been brought back to life again and returned to the city, after a sophisticated refurbishment following a philologic approach which respected the several layers of history while adding a soft modern touch. This deal perfectly represents our investment philosophy: urban regeneration, value creation, and ESG responsibility."
Six Senses Rome's modern-day take on the Roman bathing journey provides an alternative, yet therapeutic, way to ease life's stressors and boost overall well-being.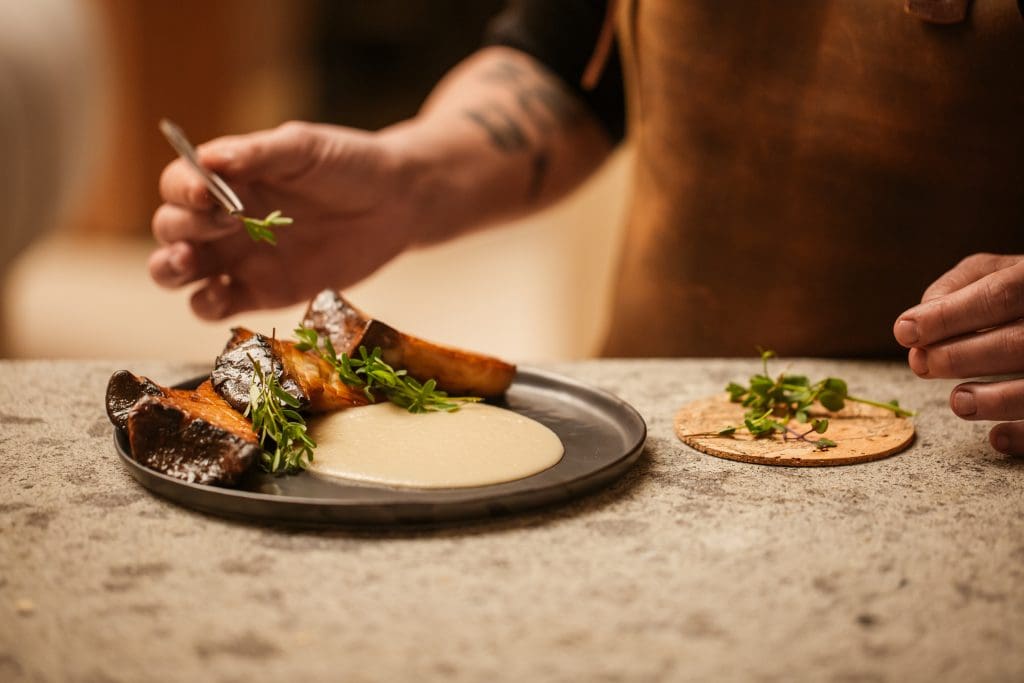 BIVIUM Restaurant-Café-Bar at Six Senses Rome is the spot where all paths cross: plant-based, modern Italian with a Roman nod, curated by Executive Chef Nadia Frisina.
Read more: News