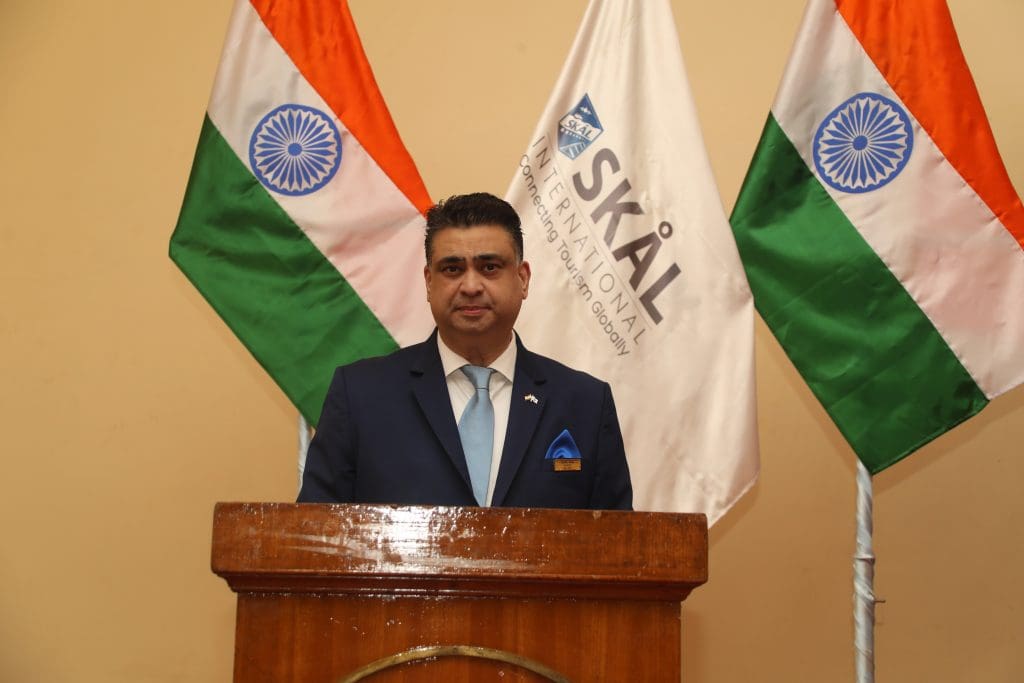 Sk. Carl Vaz elected as President Skal International India swears in new team comprising senior professionals from hospitality, education, and travel trade.
Skal International India at its recently concluded Annual General Meeting (AGM) held on Wednesday 28th October, at The Residency Towers Hotel, Chennai elected a fresh team to preside over a recovery program for its travel & tourism members spread across 13 cities in India.
The historic AGM was held as a hybrid event with members & voting delegates present physically and online.
Skal International India comprises members across all verticals of the travel & tourism industry – hospitality (hotels & resorts), aviation, travel agents, tour operators, OTAs, ground transport, tourism boards, marketing consultants specializing in tourism and several stakeholders from international and local Government representatives.
Skal International India comprises a total of 14 clubs currently covering the cities of Srinagar, Delhi, Kolkata, Mumbai (2 clubs), Pune, Goa, Hyderabad, Bengaluru, Mysuru, Coimbatore, Chennai, Kochi and Trivandrum.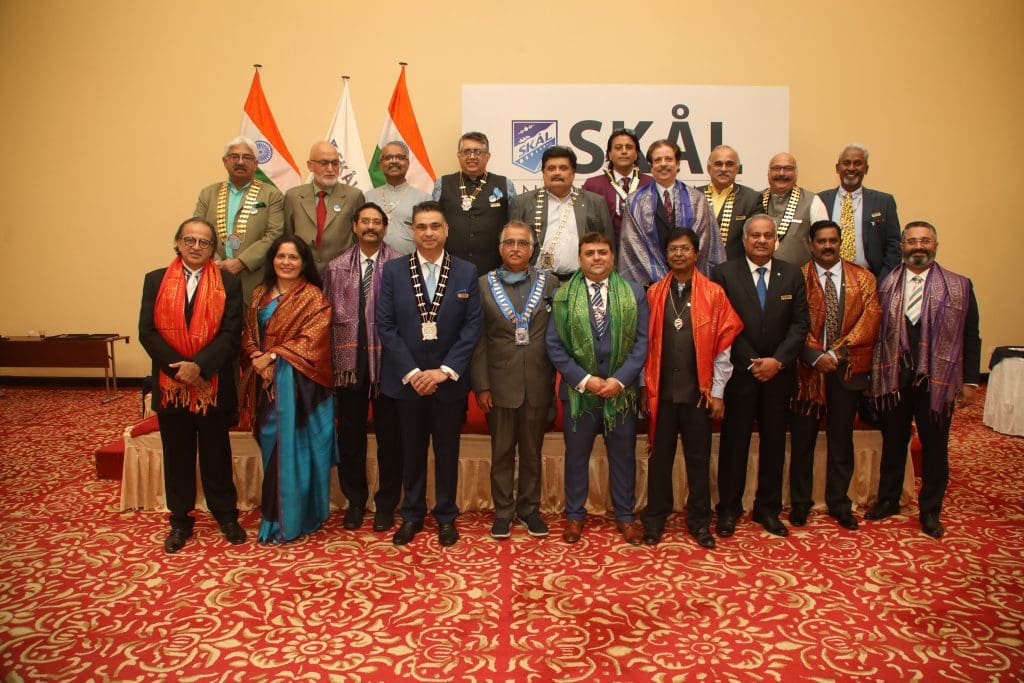 The new Skal India Team comprises:
President, Sk. Carl Vaz
International Skål Councillor, Sk. Saravanan Palanivelu
1st Vice President, Sk. Sanjeev Mehra
2nd Vice President, Sk. Venkat Reddy
Treasurer, Sk. Ranjit Vig
Secretary, SK. Krishna Gopalan
Director – Young Skål, Sk. Shalini Charles
Director – PR & Communication, Sk. Vivek Braganza
Senior Auditor, Sk. Burjis Mehta
Junior Auditor, Sk. A.R. Suresh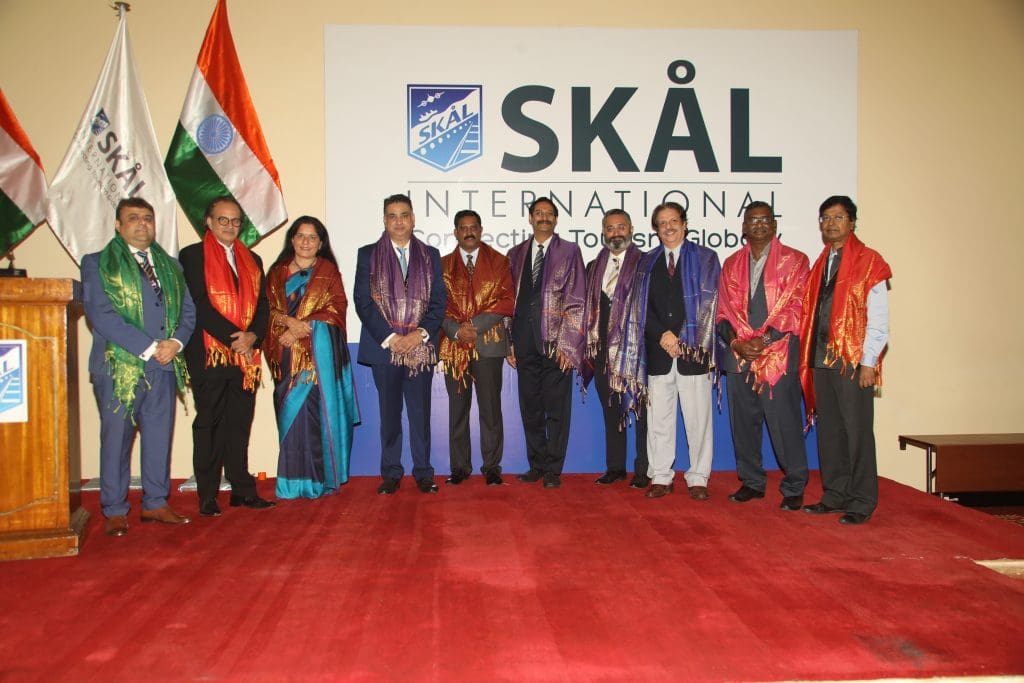 During his inaugural address, President Sk. Carl Vaz announced an ambitious overarching strategy that aims to create an outreach program targeting domestic and international outbound Indian travelers across India.
President Sk. Carl elaborated that an intense public relations campaign will center on entrenching Skal India and its members as a reputed and trusted brand, that hinges on fair business practice and that Skal members cover every vertical of the travel spectrum.
President Sk. Carl Vaz commented, "There is an opportunity to develop this area, to the benefit of every Skål member, which aligns with Skål International's vision to serve as a trusted voice in tourism. We will in the next 60 days present to our members a detailed strategic plan that aims at driving business back into their offices and aggressively grow the number of clubs and members across India."
Sk. Vivek Braganza, Director, PR & Communications, Skal International India, said "As an International brand with over 13,500 members worldwide and over 1,150 in India across 14 Clubs, Skal International is a trusted voice in Tourism.
An affiliated member of the UN World Tourism Organization, we support the Sustainable Tourism – Eliminating Poverty (ST-EP) Initiative. We believe in doing business among friends, and this Board's objective is to bring Skål to the end customer, while supporting our members businesses across the country."
Sk. Carl Vaz, President, Skal International India further added, "Our travel fraternity is faced with a heavily eroded bottom line owing to the pandemic and burden of dwindling budgets of the traveling consumer and corporate clientele.
"As part of our strategy we will also have a unique new consumer facing Brand Identity at every touch point in the travel chain from the time they book their ticket, board an airplane, arrive at a hotel, avail of a transport service, dine at a restaurant or relax in spa and even enter an attraction – the new Skal India brand identity will touch the consumer and in doing so build on the values of a Skalleague being a trusted voice in tourism."
President Sk. Vaz, further said "Skal International India will seek to enhance its interaction and support of Government initiatives, within India and also at key destinations of relevance to this market."
Read More: News