Chef Aditi Handa, Co-Founder and Head Baker, The Baker's Dozen, understands the power of patience, for an idea to ferment to perfection.
When she started Baker's Dozen in 2013, her idea was clear: to draw the attention back to the age-old goodness of sourdough bread and put it on every dining table as an essential commodity.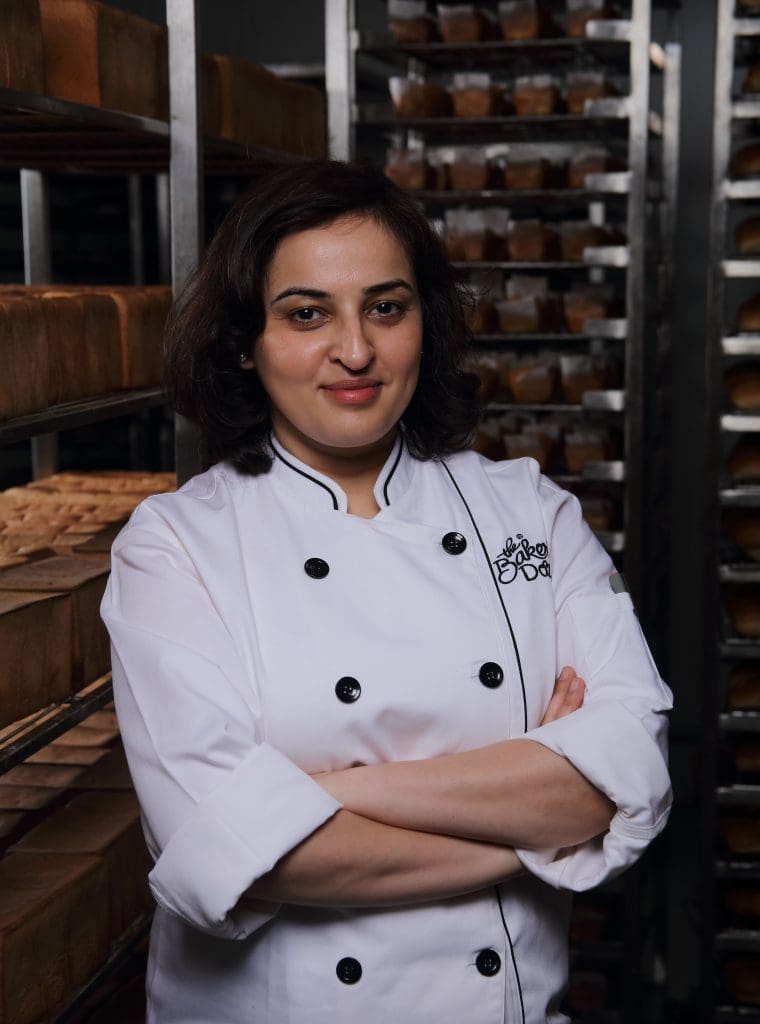 Four ingredients – flour, water, salt & yeast – and the magic of microorganisms literally out of thin air, sets the premise for bread that is gentle on the gut and an excellent metabolism booster.
To make it approachable, she first introduced India to Sourdough Pav, a take on the Mumbai laadi pav, followed by adding the spicy version of Masala Pav to the menu. Aditi Handa's Sourdough umbrella also included products like Fourgrain, Blueberry Cranberry, Walnut Raisin, Baguette and Pizza Base.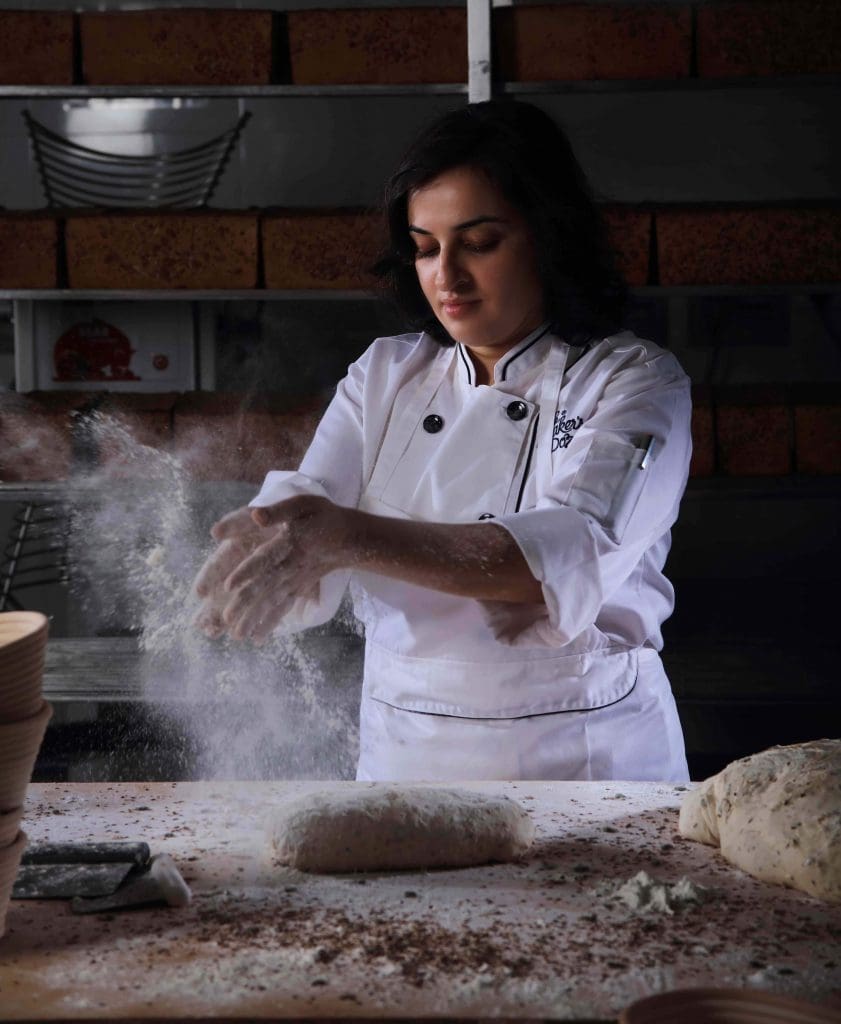 Chef Aditi Handa shares, "When we launched our Kemps Corner store in August 2013 and a customer would walk in and buy a multigrain, I would give them a four grain for free and say – aunty, aap try karo, I know you will love it." And the results, slowly but surely, showed.
The number of units of sourdough sold in the first year – 1000. In five years, 1,00,000. In seven years, 3,00,000! In 2018, Baker's Dozen vision expanded into a factory in Kheda, Ahmedabad.
It was a trampoline move to empower the outreach of the bread with experiments and ideation to create a high-quality, world-class bread at an affordable price as low as INR 40.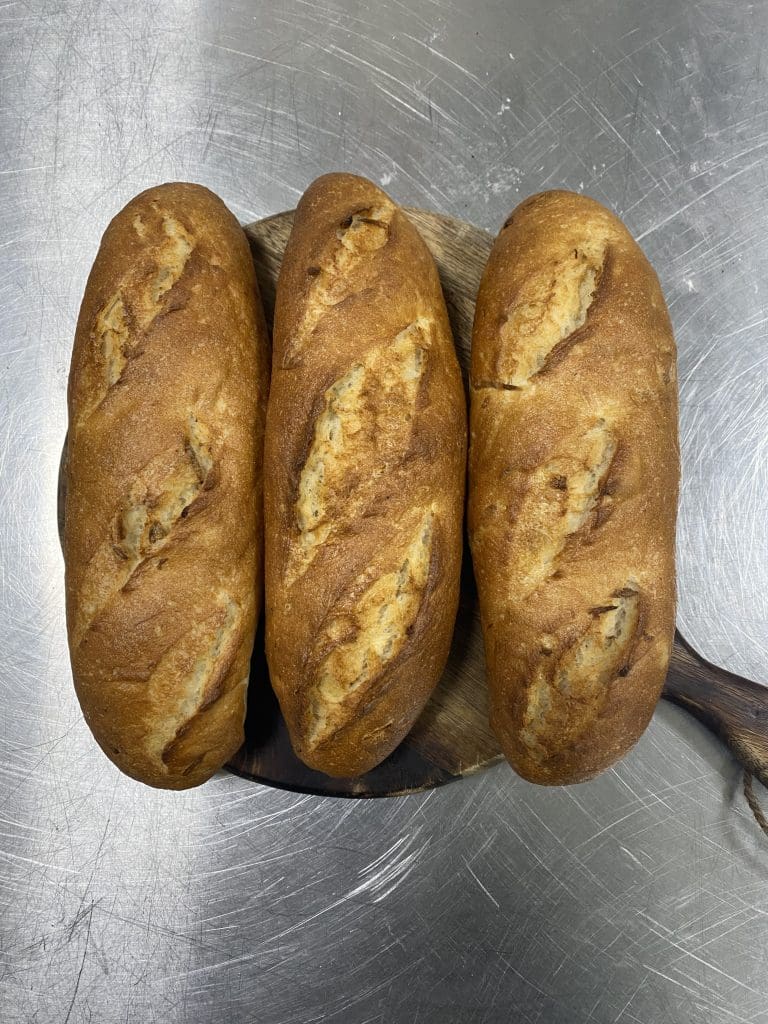 Aditi Handa, Co-Founder and Head Baker, The Baker's Dozen shares a recipe for Baguette Sourdough
Recipe : Baguette Sourdough
Ingredients :
Pre Ferment / Sourdough / Starter
Atta – 70gms
Water – 48ml
Yeast -1.5 gms
Salt  -1.5 gms
Mix all to make a dough and ferment this at room temperature for 4 hours or inside fridge for 12 -18 hours
Baguette
Atta – 288 gms
Water – 216ml
Yeast – 1.3 gms
Salt – 5.7 gms
Sourdough / Pre ferment / Starter – 115 gms
Method with Steps :
Mix the flour, water, pre-ferment, yeast, and salt and knead into a dough. Ensure gluten has developed. You can do a window test to check this
Ferment / prove the dough in a bowl in a warm environment for 1.5 hours. You can cover the bowl with a wet cloth and keep it inside a microwave or oven. The oven should not be on. The dough should double in volume and be wobbly.
Divide the dough into 200 gms portions
Shape each portion into a round shape and rest for 20-30 mins. Should almost double in volume
Shape the dough into a baguette shape
Score using a blade or a knife
Bake at 240 C for 20-25 mins
Read more: Food Voyager