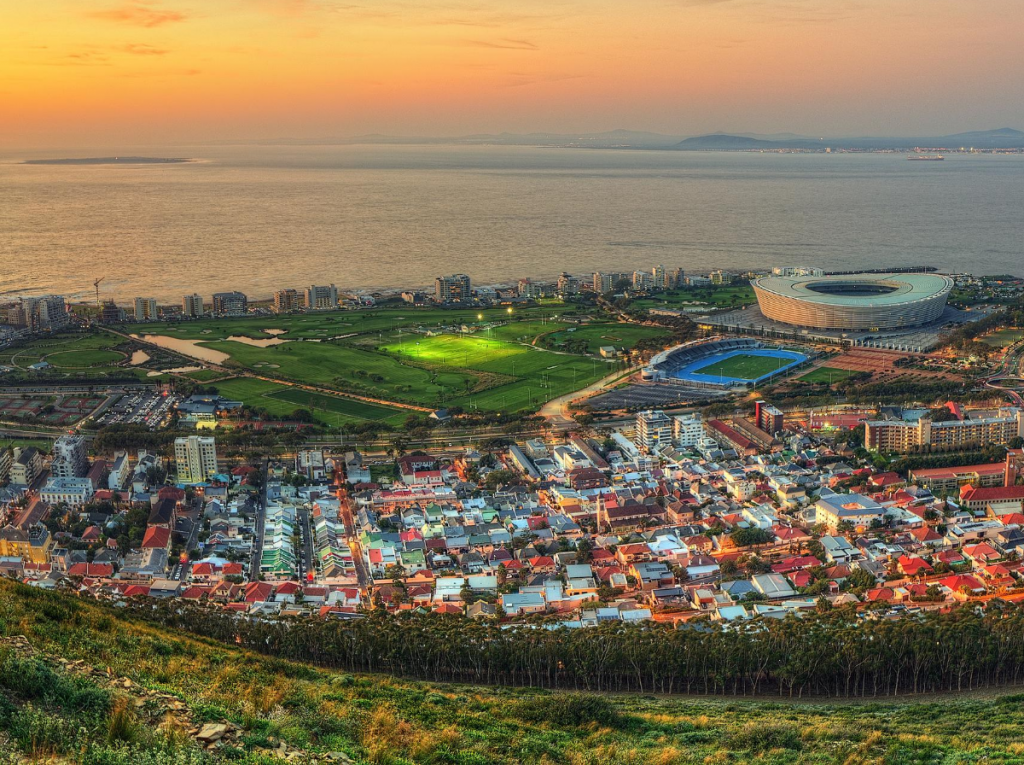 As travel businesses look to remodel value propositions and pivot marketing strategies to remain relevant once borders reopen, South African Tourism India took a step into the future by holding a mega-Conclave, featuring 7 experts across the travel value chain. Held on 29th July 2020
The aim of the virtual Conclave was to arm South African travel partners with insider knowledge and a holistic view of the Indian traveller segment, which is the 8th largest international source market for South Africa.
It also sought to allow South African travel trade a peek into the future by helping them understand the dynamically transforming distribution system, thus enabling them to adjust strategy and proactively address the emerging needs of the Indian traveller.
The interactive, two-way session had 120+ South African trade in attendance, with conversations ranging from the future of travel, evolving consumer behaviour and trends, to emerging Indian source markets and the rapidly changing aviation, hospitality and media landscapes in India.
Experts on the panel moderated by Rohan Kanchan, Managing Director – Strategy & Advisory, Weber Shandwick, included:
Neliswa Nkani, Hub Head – Middle East, India and South East Asia, South African Tourism
Tigist Eshetu, Regional Director – Indian Sub-continent, Ethiopian Airlines
Mayur Oberoi, Sr. Vice President, Yatra.com
Manpreet Bindra, Vice President MICE, FCM Travel Solutions India
Kamal Gill, Director, OptiMICE Events
Jai Prakash Tondak, Vice President & Global Head, nThrive Global Solutions
Ruchika Vyas, Sr. Vice President – Client Experience, Weber Shandwick
Pradeep Saboo, Chairman & Managing Partner, Guideline Travels addressed the audience briefly on his personal dealing with the virus.
According to the expert panel, as Indians shift from group travel to FIT / family travel in a major way, packages and itineraries will need to be highly tailored and customized. Experience-seeking millennials, HNIs and the family-oriented middle-class segments are anticipated to be the driving force behind leisure travel recovery, while MICE travel can be expected to recover early next year albeit with smaller group sizes.
A common thread through the discussion was the established resilience of Indian travellers, who are eagerly awaiting the opening up of skies and borders as they look to travel again. These travellers are now actively seeking safety assurance and good deals. They may, however, now choose to travel differently – the industry can expect to see a rise in FITs, demands for drivecations, and flexible booking dates.
India will remain a key focus area for South African Tourism in a post-Covid era, and the tourism board is leaving no stone unturned rebuild aspiration and consumer confidence in the destination. From January to December 2019, the destination welcomed 95,621 Indian visitors – a 2.3% YoY increase.
The brainchild behind the Conclave, Neliswa Nkani, Hub Head – MEISEA, South African Tourism, stated, "Being the second largest outbound traveller market in the world, India holds great potential. As we develop and package experiential products for this market, it is imperative that the South African travel industry understands the evolving thought process of the post-COVID Indian traveller. We have maintained that a greater level of collaboration is required within the supply chain, even if it means cross-border communication and deeper associations amongst provincial and city tourism boards. This Conclave is a crucial step in building a robust system that has a well-thought-through and researched strategy, as we prepare to travel again."
"We are pulling out all stops to ensure we engage meaningfully with the Indian consumer as well as our trade partners in India and South Africa. The fact that we've invested efforts in educating and training 4000+ Indian trade agents, through the lockdown period, is testament to this", she continued.
Starting June 1st 2020, South Africa relaxed regulations as the lockdown alert level was lowered from Level 4 to Level 3. At present, they have reinitiated intra-provincial travel for business and leisure – which means that South Africans looking for quick getaways can book holidays and overnight stays in accredited accommodations, within their own provinces.
The government is currently working with airlines and ancillary services, hotels, and other partners down the supply chain to identify effective standard protocols to put in place once South Africa is open for international travel again. In the meanwhile, the authorities have put in place various sustenance measures, to help our local tourism businesses stay afloat, with a special focus on small and medium business.  To this effect, the Department of Tourism has made an additional R200 million available to assist SMMEs in the tourism and hospitality sector who are under particular stress due to the new travel restrictions.
Read more: News