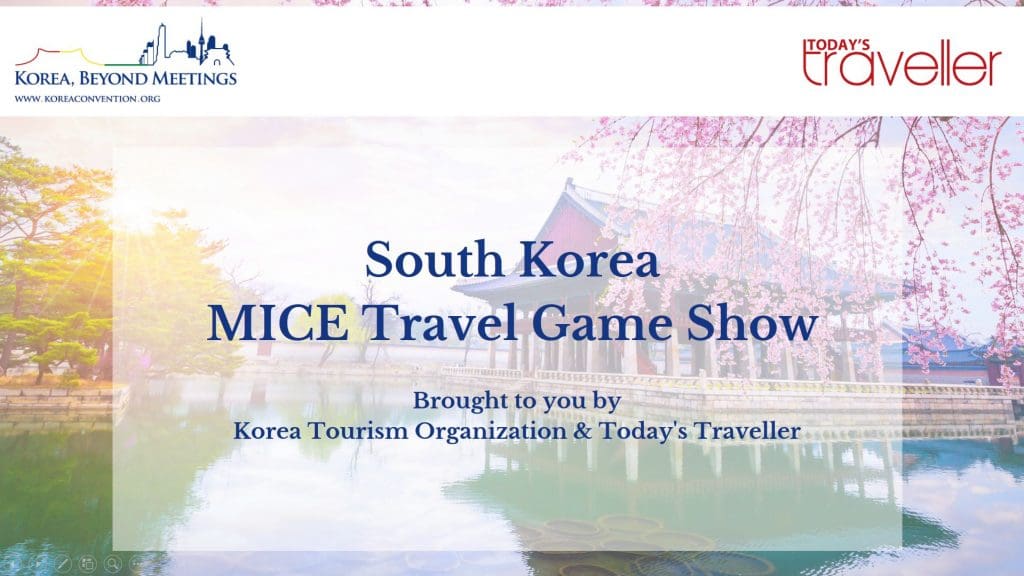 Korea Tourism Organization, and Today's Traveller, India' leading Travel Magazine and Portal, successfully organised the "South Korea MICE Travel Game Show", a pan-India Corporate MICE Quiz Show.
This unique initiative by Korea Tourism Organization aimed at taking on a fresh approach to amalgamate learning and fun through an exciting destination-based Quiz competition that brought together fun and creativity in the aptly named South Korea MICE Travel Game Show on 18 June 2021.
With a clear aim to cultivate closer relationships, and broaden learning through the fun element of a Quiz Game Show with senior leaders of the Corporate MICE Travel world pan-India, the event sought to encourage a practical approach to knowledge of South Korea as a MICE-destination through imagination, investigation, and interaction.
The 90-minutes Game Show was specially curated by Today's Traveller and moderated by Kamal Gill, Executive Editor who was the Quiz Master. The huge success of the South Korea MICE Travel Game Show has made it one of the most popular corporate engagement activities in 2020- 2021.
The event featured a one-of-a-kind Virtual Game Show experience that was an engagement of the mind, intellect, interest, study, and fun! Corporate enthusiasts prepared themselves with source material on South Korea so as to score well with their teams and participated with vigour, energy, excitement, and enthusiasm.
The South Korea MICE Travel Game Show commenced on 1 June 2021 with a Qualifier Round and the Finals took place on Friday, 18 June 2021. Leading Corporate MICE Travel heads from Delhi, Mumbai, Bangalore, Chennai and Kolkata participated in the innovative South Korea MICE Travel Game Show.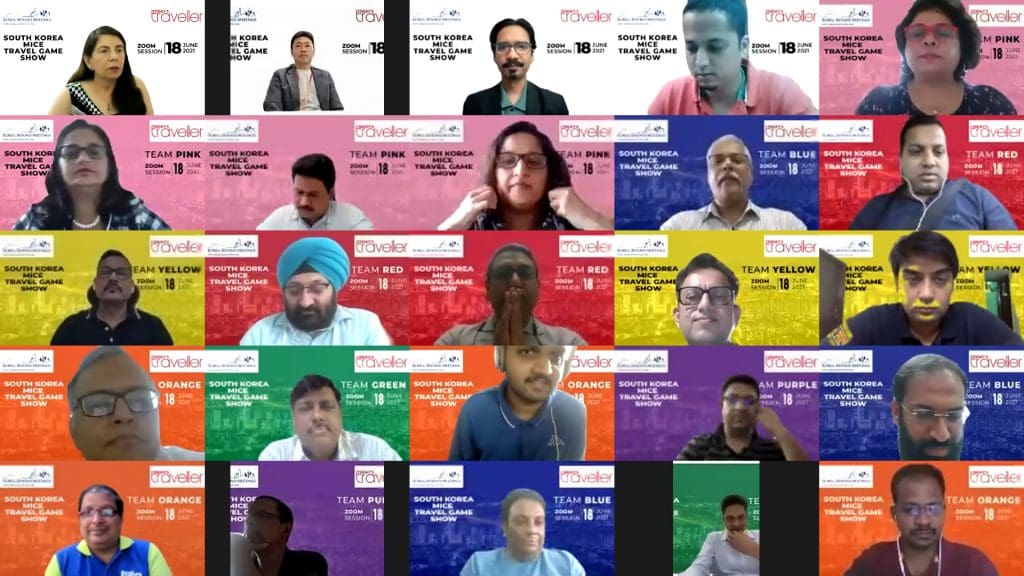 The Quiz contest combined the best aspects of competitive problem solving and knowledge skills amongst participants. There were over 100 enthusiastic Corporate Travel participants in the Qualifier Round from which 28 leading Corporate MICE heads were selected as winners.
The participants were divided into 7 highly competitive teams with a mix of Corporate MICE Travel leaders that came from different industry segments like Consumer Durables, Insurance, Automobiles, Cement, Technology, Pharmaceuticals, etc.
The 7 teams of four contestants each went through 4 highly charged Rounds of scoring with each round throwing up different quiz types to give full flow to the abilities of the contestants.
Each Round played by the 28 contestants was a test of skill, quick responses and knowledge of the destination.
The combined scores of all members of a team determined which team moved up and the highest scorers were declared at the end of each round with the winning team of each Round receiving individual gifts from South Korea.
After highly energized and exciting Rounds, one team emerged as the winner while the other teams were close on their heels in the fiercely contested Rounds.
The Finalist – the winning Team comprising of four Corporate participants from leading companies like Magma Fincorp; Aditya Birla Capital; HTC India and Dalmia Cement won an Invitation to South Korea in the first corporate FAM that will be organized by South Korea in 2021-22.
The judges of the South Korea MICE Travel Game Show were Mr. Young-Geul Choi, Director, Korea Tourism Organization New Delhi Office and Mr Sandeep Dutta Manager Marketing, Korea Tourism Organization.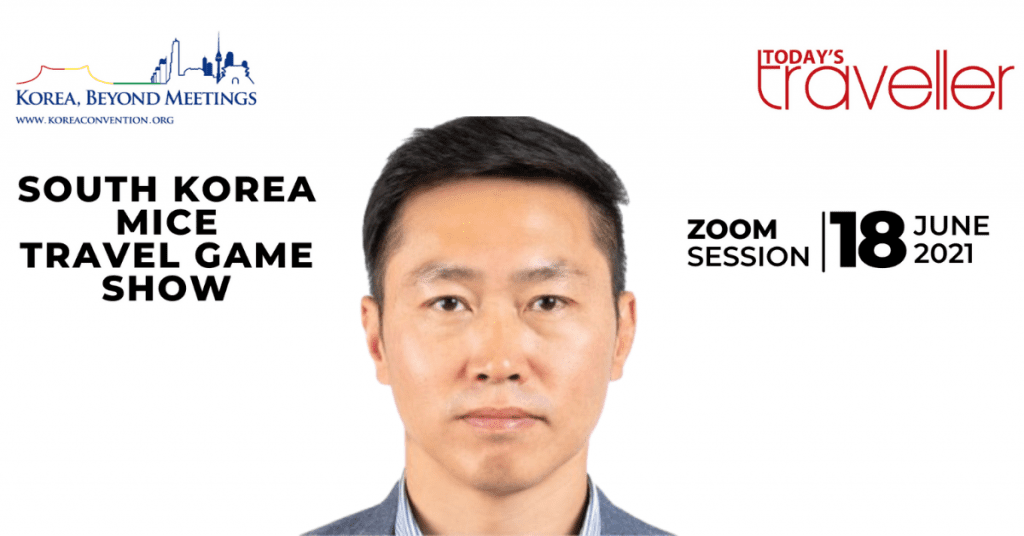 Mr. Young-Geul Choi, Director, Korea Tourism Organization New Delhi Office expressed delight at the overwhelming response to the first-ever Quiz Game Show in India and commended the teams for their enthusiasm and application as well as the spirit with which the Game Show was played.

Addressing the participants  Mr. Young-Geul Choi said, ''Every year Korea Tourism the organization organizes various activities to create a top of the mind recall for Korea as a MICE-destination. Unlike virtual seminars and webinars, the South Korea MICE Travel Game Show is an exciting niche event with a fun factor, entertainment, infotainment, engagement, and uniqueness."

He assured corporate leaders that travel to South Korea will begin soon, keeping in mind the strong commitment India has been showing to overcome Covid-19's second wave.

He announced to the beaming winning team of the South Korea MICE Travel Game Show that they will receive an invitation to the first Corporate MICE FAM trip which will be organized by Korea Tourism Organized in 2021-22.

He went on to thank the Corporates for taking time out from their busy schedules and Today's Traveller for organizing the unique and successful South Korea MICE Travel Game Show for MICE Corporate leaders from various industries.

 The Virtual Game Show ended on a high note where Corporate Teams won prizes in each round, as well as the Grand prize for the winning team for an Invitation to a Corporate FAM to be organized by South Korea.  
Read More: News