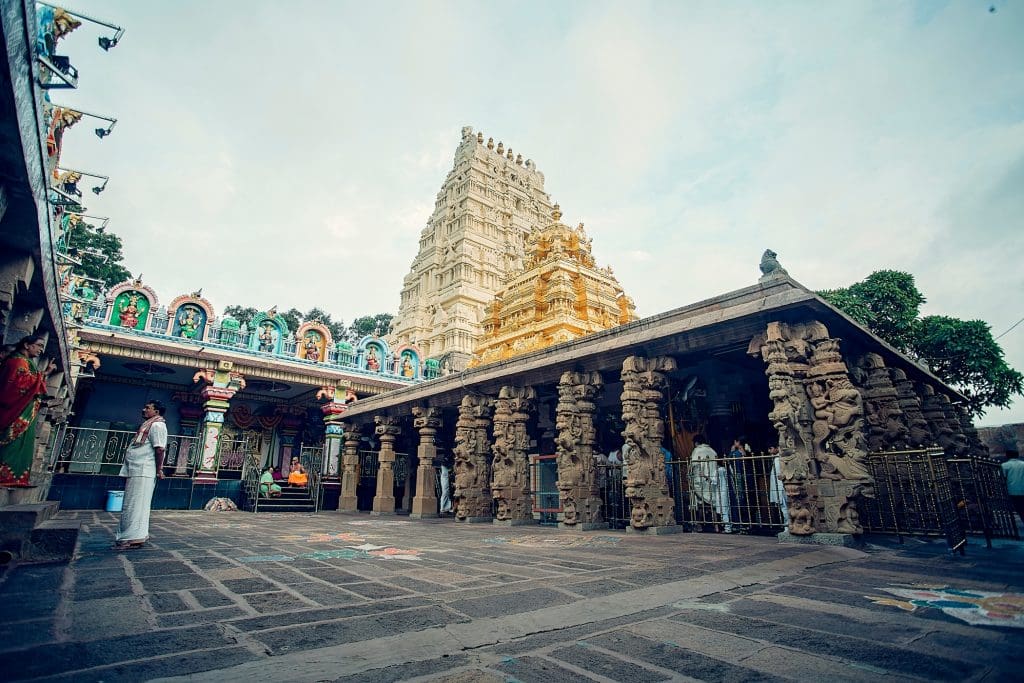 Explore new experiences in the Srisailam temple in Andhra Pradesh a religiously rich and diverse tourist destination
Located on the picturesque hills of Nallamalai, Srisailam temple, the abode of Siva and Sakthi, stands on the right side of the river Krishna, in the Kurnool district of Andhra Pradesh.
This celebrated mountain is also known as Siridhan, Srigiri, Sirigiri, Sriparvatha and Srinagam. It has been a popular centre of Saivite pilgrimage for centuries.
The presiding deities of this area are god Mallikarjuna Swamy, one of the twelve Jyothirlingas, and goddess Bhramaramba, one of the eighteen Mahasakthis, and both are believed to be self-manifested. The unique feature of this Kshetram is the co-existing of Jyothirlingam and Mahasakthi in one Temple complex, which is rare and the only one of its kind.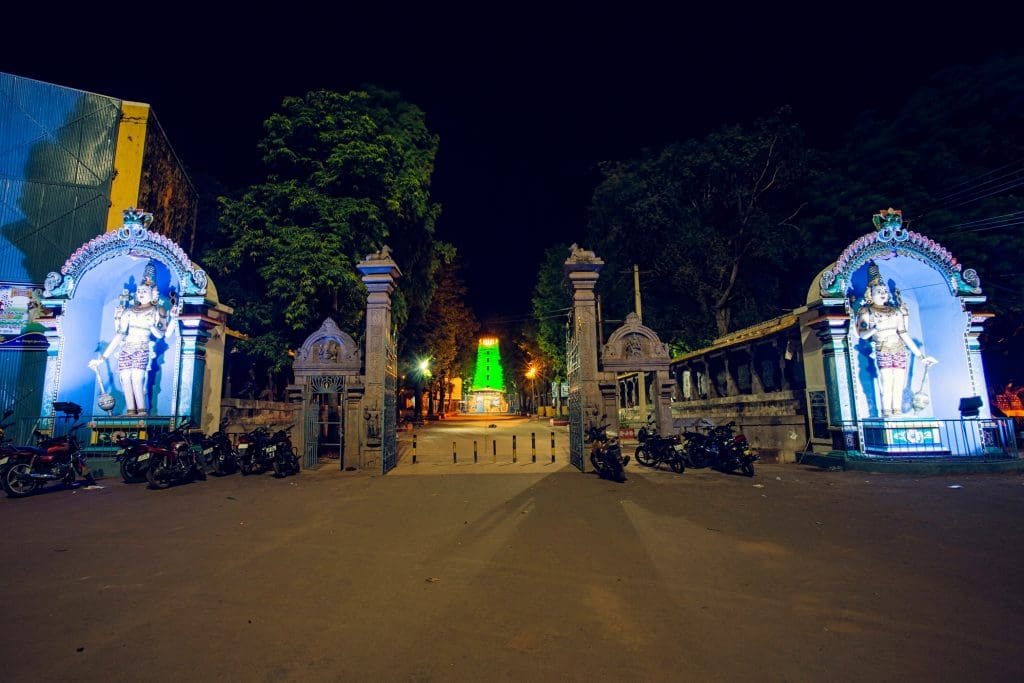 The existing main area of Srisailam temple in Andhra Pradesh is a huge complex consisting of separate temples of Mallikarjuna, Bhramaramba and several sub-shrines, pillared halls, mandapas, springs etc. This entire complex is fortified by an impressive Prakaram wall of massive stones. The Prakaram wall contains four Dwaras (principal gates) at four cardinals surmounted by the Gopuras. The eastern entrance is the Mahadwaram.
The centre of the Srisailam temple in Andhra Pradesh complex consists of an enclosure below the level of the principal gates of the cardinals. This enclosure has Salamandapas at the northern and southern sides. The space between the inner enclosure and outer Prakaras walls was maintained gardens in olden days.
In the inner courtyard of the Srisailam temple in Andhra Pradesh, there are Nandimandapa, Veerasiromandapa, the temple of Mallikarjuna and the temple of Bhramaramba. All of them are aligned in a row from east to west.
Some of the minor shrines such as the temple of Vriddha Mallikarjuna, Sahasra Lingeswara, Arthanariswara, Veerabhadra, Uma Maheswara and a group of five temples named as Pandava Prathista temples and a row of nine temples called as Navabrahma temples are also located in the inner courtyard.
For those making a pilgrimage to Srisailam temple in Andhra Pradesh, they can also enjoy the natural resources of the state which boasts the longest eastern coastline, holds many heritage sites adorned with pristine splendour, the forts, citadels and architectural masterpieces built by the past Royal hegemony and its noble Emperors.
The magnificent palaces and places, monuments, memorials, tombs and stately structures built by them reflect the art and artisanship, architecture and culture that originated on this land.
Beautiful dams, valleys, hills and ridges with the scenic dales, tranquil lake waters, swirling beach waves, meadows, resorts, hill stations, caves, virgin forests, sanctuaries and national parks which a visitor can enjoy to his heart's content.
Read More; Discover your India