Renest Hotels and Resorts, India's newest boutique hotel chain has appointed Sudhanshu Rathee as the Cluster General Manager, North. Under this role, Rathee will be managing the hotels in resorts across Manali, Shimla, Jim Corbett and Ladakh.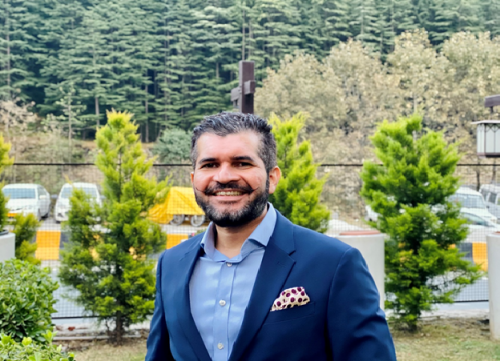 Renest Hotels & Resorts plans to open 80 boutique hotels in the next five years across India, in picturesque, key locations and has a brand-new leadership team.
With over 17 years of work experience, Sudhanshu Rathee has worked with global brands like The Oberoi Group, Marriott, Hyatt and Hilton, across three continents and has held key roles in various operational functions.
Sudhanshu Rathee has a post-graduation degree in hotel management systems from Niagara College, Canada.
Speaking on the announcement, Vishal Lonkar, General Manager, Brand Development – Renest Hotels & Resorts said, "Sudhanshu brings with him a global perspective and has worked with different markets around the world. I believe his futuristic vision will help us deliver superlative services across our hotels in North India."
Commenting on the future ahead, Sudhanshu Rathee, Cluster General Manager (North), Renest Hotels and Resorts said, "My vision is to Grow Renest Hotels & Resorts across key strategic locations across India. Making it a known reputable brand by delivering memorable experiences to our guests, profit to our stakeholders across all levels by following reliable, ethical and sustainable practices."
Sudhanshu Rathee hails from Gurugram and is a passionate nature photographer.
Read more: Appointments