Mercure Hyderabad KCP, announced the appointment of Chef Suman Kirthi Raj as their Chef De Cuisine heading the culinary operations at the hotel.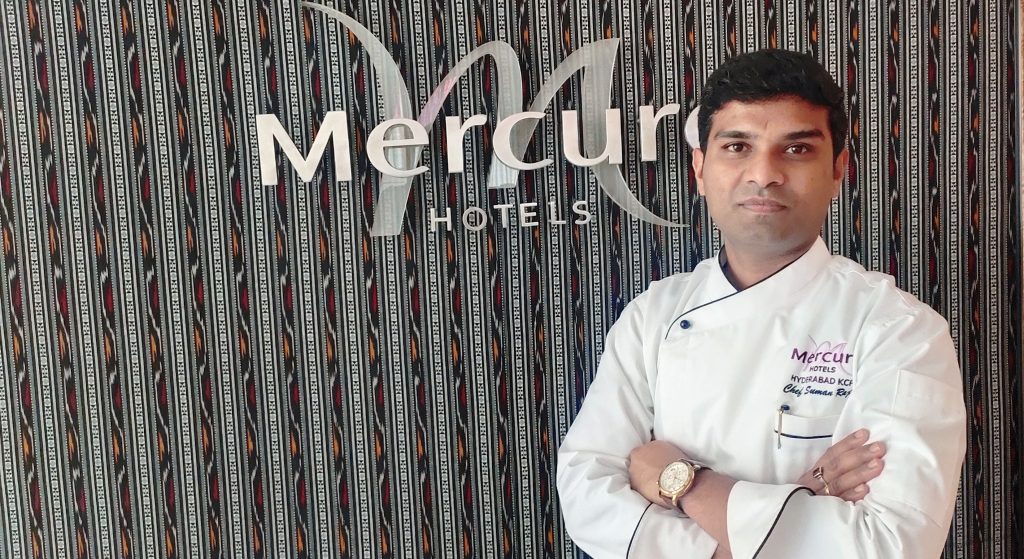 Chef Suman Kirthi Raj is a Culinary Diploma holder from IHMCT&AN and has over 15 years experience. Prior to joining Mercure Hyderabad KCP he was associated with reputed local and global brands in the city.
In line with the Mercure philosophy, Chef Suman Kirthi Raj is an expert of local cuisine and is working towards populating it on a global platform. He also is an expert on Asian and International cuisine.
He also plans to incorporate fresh produce from the hotel on the table and innovating a unique 'farm to fork' concept that blends with the local cuisine. This would elevate the culinary offering of Mercure Hyderabad KCP. In line with the 'healthy lifestyle' trend Chef Suman Kirthi Raj plans to introduce a unique line of menus that would be healthy yet delicious.
Speaking on the appointment, Soumitra Pahari, General Manager, Mercure Hyderabad KCP said, "We all are thrilled to welcome Chef Suman Kirthi Raj to the Mercure Hyderabad team. His experience and knowledge will be a great asset to the hotel and in enhancing the guest experience."
Mercure Hyderabad KCP is located at Banjara Hills and is known for its global appeal and local flavours.
Mercure is part of Accor, a world-leading augmented hospitality group offering unique experiences in 5000 hotels and residences across 110 countries.
Read more: Appointments