Summer Cooler: Tasty, Fresh, Juicy, and Refreshing! Take your pick from – sodas, shakes, sherbets, nutritional drinks!
These coolers, smoothies, mocktails, and more are the perfect antidotes to shake up the summer.
Today's Traveller welcomes Radisson Blu Plaza Delhi to join us in beating the heat by sharing its favourite Summer Coolers.
Honey Ginger Lemonade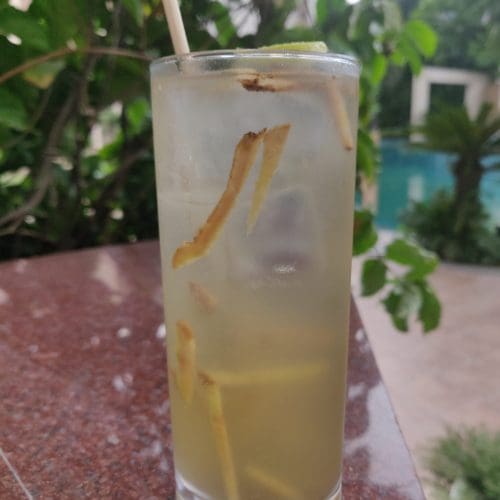 INGREDIENTS
30ml honey
30ml lime
Ginger juliens
Top up with soda or ginger ale
Ice
GLASSWARE
Served in highball glass with lime and ginger
METHOD
STEPS
Take hi-ball glass and mix 30 ML honey and 30 ML lime juice
Add ginger Juliens and muddle gently, add ice cubes and then top up with soda
Or ginger ale as per guest likings/preference.
GARNISH
Ginger Juliens and lime slice
Coconut Basil Twister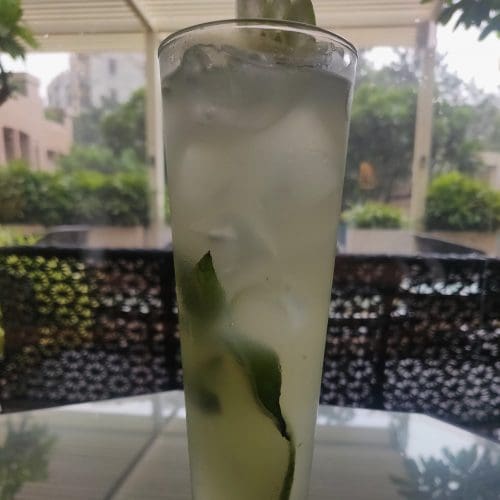 INGREDIENTS
150 ML Coconut water
10-12 Mint springs
02 Slice cucumber
Ice cubes
GLASSWARE
METHOD
STEPS
Soak mink and cucumber overnight in coconut water
Add Mint springs, ice and cucumber slices
Served in chilled pilsner glass.
GARNISH
Cucumber and mint springs
Chuski Mania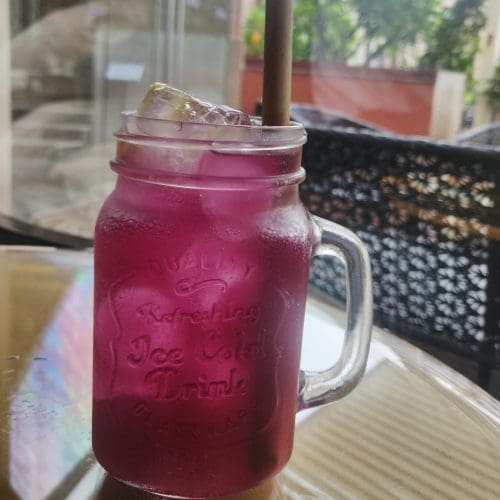 INGREDIENTS
10 ml sugar
Black salt pinch
Chat masala as per taste
10 grams cumin
10 ml blueberry syrup
10 ml tamarind sauce
Soda to top up
GLASSWARE
GARNISH
METHOD
STEPS
Add all ingredients together in jar glass and stir it well and top up with soda and garnish it with lemon wedge, serve cold.
Masala E Badam Shake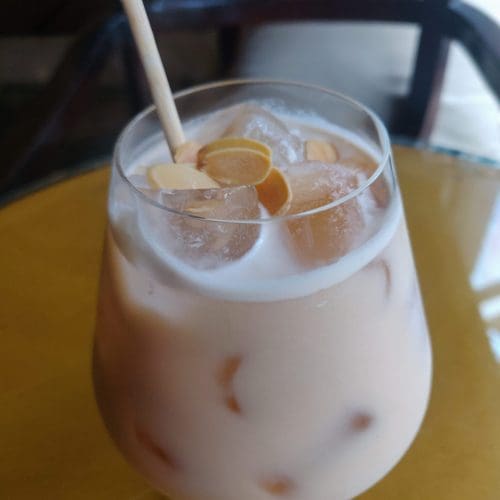 INGREDIENTS
5 gram crushed almonds
15 ML orgeat syrup
1 scoop vanilla ice cream
150 ml full cream milk
GLASSWARE
GARNISH
METHOD
STEPS
Put all ingredients together in blender and blend for 15 second and pour in
Snifter glassware and garnish with almond flakes.
Read more: Food Voyager