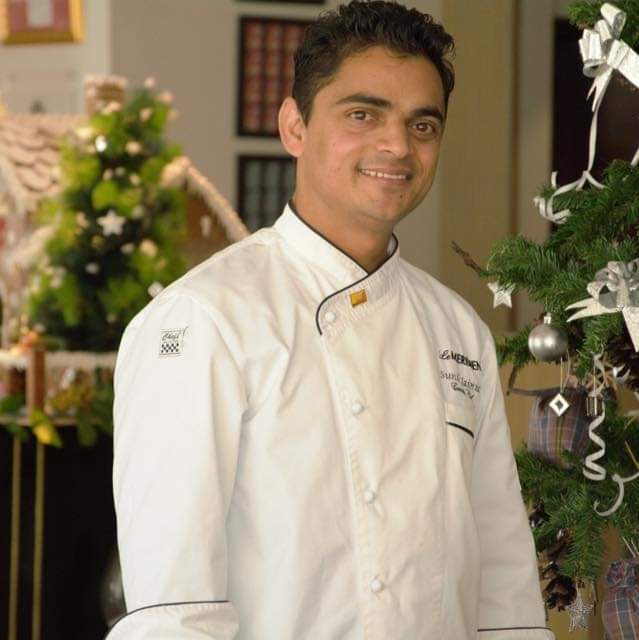 With 16 years of experience under his chef's hat, Chef Sunil Jajoria is an enthusiastic culinary leader and has worked with several top-notch brands across geographies.
Having worked with brands such as Le Meridien Thimpu Bhutan, Jaisalmer Marriott Resort & Spa, The Lalit Jaipur, Sarovar Hotel & Resorts, and Radisson City Center Jaipur, amongst others, Chef Sunil Jajoria has carved a niche for himself in the hospitality industry. What started as a hobby for him has now turned into his career and passion.
He strongly believes in simple and authentic cooking without compromising on the nutritional value of the ingredients and emphasizes on plate presentation. This philosophy resonates with that of Crowne Plaza Ahmedabad City Centre.
Well-recognized for innovative recipes and cost effective kitchen management, Chef Sunil Jajoria is all geared up to bring his flair at the hotel. With plans to take the Sunday brunch up a notch and add his special touch to the menu at Skygrill, guests couldn't be more excited!
Apart from his culinary expertise, he is an enthusiastic photographer, a craftsman, and an inspiring team leader.
Read More: Movements