Crowne Plaza Greater Noida announced the appointment of Sunny Suri as its Director of Revenue.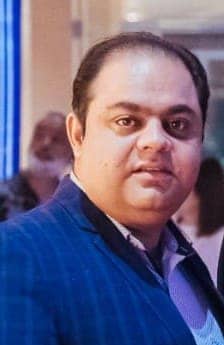 Sunny Suri has been in the hotel industry for more than 13 years, during which he has worked in Revenue Management across a wide range of hotels and cities. He started his career with IHG hotels back in 2008, which was followed by revenue management roles at Marriot, Hyatt, Eros, The Grand Vasant Kunj, and The Surya.
Sunny in his new role will be responsible for the revenue management function for the largest Crowne Plaza in South-West Asia, situated in the heart of the business hub, Greater Noida.
Sunny is responsible for driving revenue and profit maximization strategies at the hotel, said, Sharad K Upadhyay, General Manager, Crowne Plaza Greater Noida. We are pleased to have Sunny lead our revenue function at the hotel.
His deep understanding of the hospitality industry, rich experience across the geography in various markets, and keen business sense will help us gain market share. His understanding of business and relationship with various stakeholders in the market will also lend towards establishing Crowne Plaza Greater Noida as the premier hotel in Delhi NCR."
Sunny in his leisure time enjoys listening to music.
Read More: Appointment