Today's Traveller is happy to share with its readers the recipe of a legendary Portuguese dessert – Pasteis de Nata.
This sinfully delicious Portuguese Custard Tart is the perfect addition to a lavish Easter meal and a popular festive favourite in the Goan Catholic community.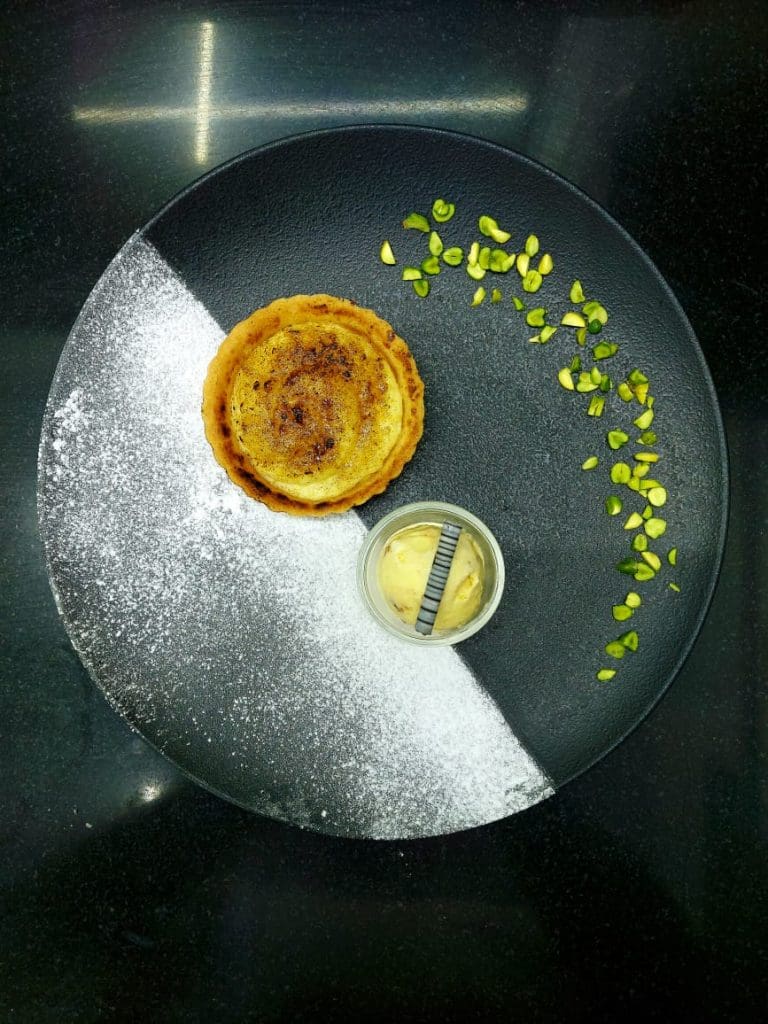 An easy to make recipe is shared by Ajesh KA, Pastry Sous Chef, Cidade de Goa – IHCL SeleQtions. Says Ajesh, "If you have been blessed with the opportunity to travel to Portugal, just the thought of Pastéis de Nata is enough to make you feel nostalgic. This decadent dessert is famously recognized for its distinctive caramelized, Crème Brûlée-like topping. Without a doubt, Pasteis de Nata is Portugal's favourite dessert."
Adds Ajesh, " At Cidade de Goa, we have been baking this delicious goodness over the past decade. Alfama brings to you a slice of Portugal in the heart of Goa. A childhood favourite of mine, I recommend relishing them slightly warmed for the custard to be perfectly smooth and creamy along with a cup of coffee.
History of Pasteis de Nata
This delicate Portuguese Egg Custard Tart traces back to the 13th century, originally made by the monks in the Jerónimos Monastery in Lisbon, Portugal.
Similar to many other Portuguese-Goan desserts, this recipe was the outcome of excess egg yolks collected from separating the egg whites used in starching clothes.
After the Liberal Revolution of 1820, the monks at the Jerónimos Monastery suffered a financial crisis and had to resort to selling desserts to a nearby sugar refinery.
Eventually, in 1834, the monastery closed and the recipe was sold to the sugar refinery. A few years later, the refinery owners opened Fábrica de Pastéis de Belém, where to date one can purchase the signature dessert that is prepared based on the ancient recipe.
Pastéis de nata recipe (Portuguese Custard Tarts) By Ajesh KA – Pastry Sous Chef, Cidade de Goa
Ingredients
Pastry Cream:
Milk – 500 ml
Egg Yolk – 7 nos
Castor Sugar – 90 gms
Corn Flour – 75 gms
Butter – 50 gms
Vanilla Essence – 5 ml
Puff Pastry:
Refined Flour – 500 gms
Butter – 500 gms
Salt – 5 gms
Method of Preparation
Pastry Cream:
Boil milk and add castor sugar.
Mix egg yolk and cornflour in a bowl, add boiling milk and mix well.
Add butter and vanilla essence.
Puff Pastry:
Knead flour and salt together adding 250 ml cold water.
Laminate the dough with butter and set it to freeze.
Sheet the dough to make the tart.
Bake the tart until fully done.
Pasteis de Nata:
Pipe pastry cream in the tart.
Add cinnamon sugar on the top and torch until slightly caramelised.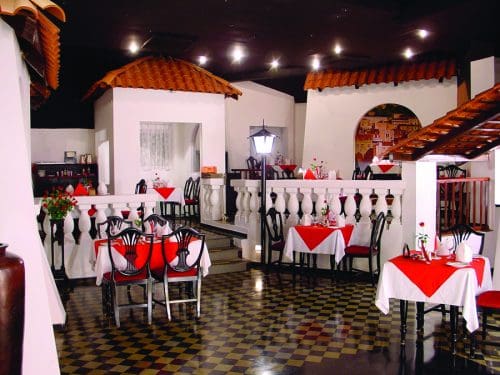 Alfama, Cidade de Goa
Named after one of Lisbon's oldest districts, Alfama, ripe with music and romance, charmingly brings to life Lisbon's town square at Cidade de Goa. Low ceilings, balconies for musicians, descriptive murals and intimate lighting add to the ambience reminiscent of Portuguese-Goan culture. On the first Tuesday of every month, the Fado Evening plays host to famed soul-stirring fadistas at this elegant dining.
Read More: Latest