Renu Basu, Senior Vice President – Global Sales and Marketing, IHCL, shares an insightful perspective of the evolution of the wedding market in India and Timeless Weddings at the Taj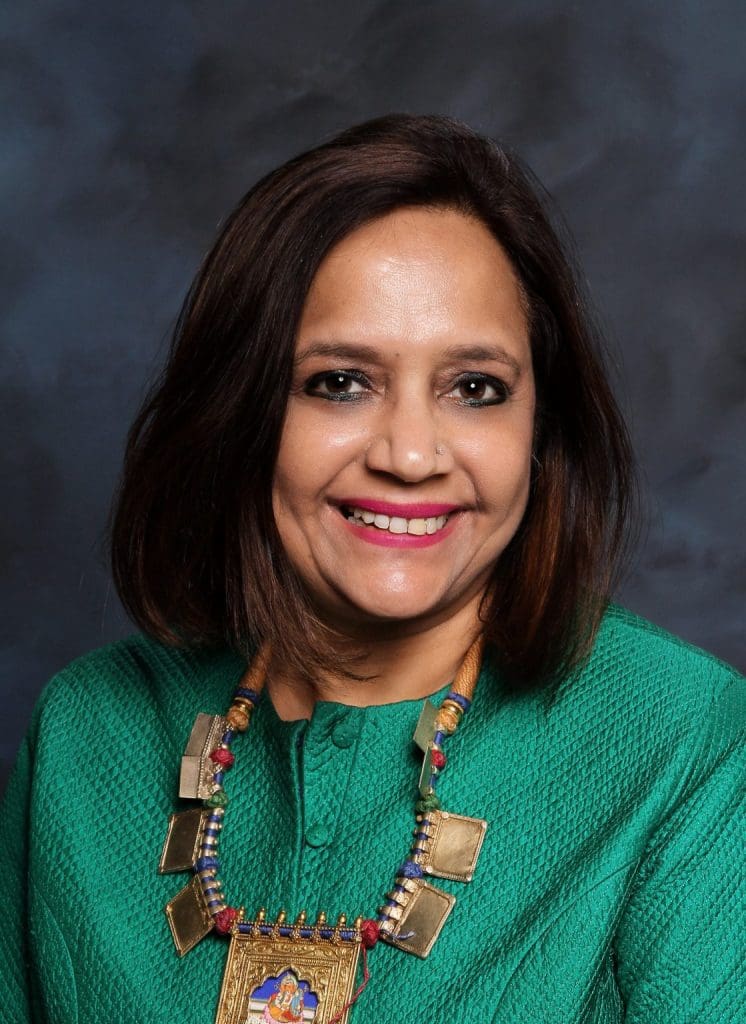 Hotel chains have to contend with an increasingly competitive landscape, where achieving excellence is not an one-off event. It is a continual journey, which requires painstaking effort and ongoing nurturing. What separates excellent hotels from the others is not just how they leverage knowledge and technology for their own advantage, but how they continue to evolve and stay ahead of the pack to protect and nurture their direct business.
Professionals in the hospitality business have provided some answers, namely, to continually up the brand's image through signature experiences, to be innovative and to use collaboration to maintain an edge in technology and service.They understand that they have to provide personalised services and most importantly, curate the desired memorable experience.
Taj Hotels has successfully carved out its niche in the wedding market, defined its offerings and emerged as a winner. Operating under the aegis of the Indian Hotels Company Limited (IHCL), the brand has a singular 'je ne sais quoi' quality in all its hotels. This is amply evident in the way the Group hosts its grand weddings.
Every aspect of a wedding – right from choice of venue and theme, to the exclusive menu, the rites of passage and the reception — bears the unmistakable hallmark of the brand, its warm hospitality, impeccable service and painstaking care over details.
In conversation with Today's Traveller, Renu Basu, Senior Vice President – Global Sales and Marketing, IHCL, shared her perceptive insights about the evolution of the wedding market in India, the rise of destination weddings and the latest trends that the new breed of millennials bring to the experience of the nuptials.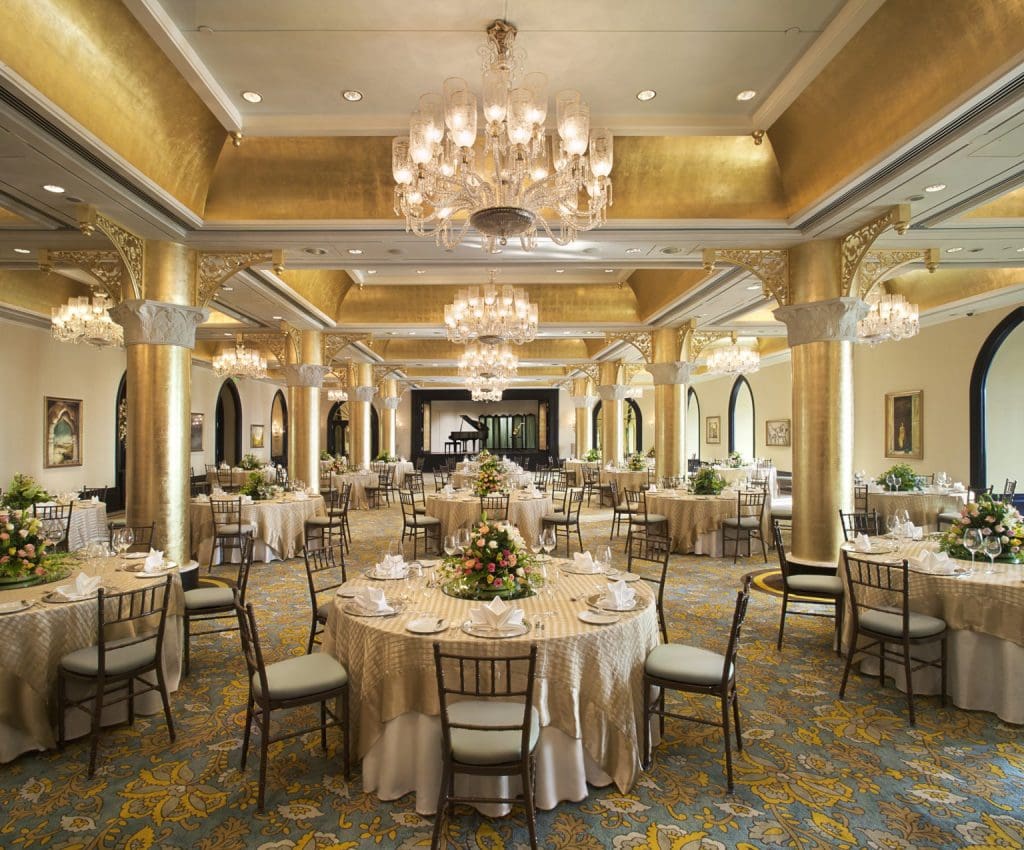 Weddings: The Fulcrum of Society
For Renu Basu, it all comes down to the importance that weddings command in Indian culture. It is not as if they are less important in Western countries, but in India, the fulcrum of social life, as it were, is marriage. Every parent or family considers marriage to be the most crucial duty one has to fulfil.
Renu Basu says that most parents put marriage at the top of their priority list. However, weddings, like all other aspects of the Indian social scene, have undergone a sea change. In the past, weddings were simple, intimate affairs. Today, they are mounted on a lavish scale. Sometimes, even if the ceremony is kept small and intimate, couples want the reception to be grand and ceremonious.
Word-of-mouth Publicity
Renu Basu is also keenly aware of the fact that marketing strategies have their limitations when it comes to weddings. "Weddings in India," says Basu, "are generally publicised via word of mouth. When it comes to weddings, most parents do not want to take chances. So, reputation, brand and overall competence of the hotel become crucial indicators while choosing the hotel partner." Fortunately for Basu, Taj has a long-standing tradition of hosting memorable weddings.
The Taj Advantage
What makes the Taj experience so special? Renu Basu says, when it comes to organizing grand weddings, Taj has a couple of advantages. Apart from being an experienced player in the field, the Group is armed with a retinue of experts – expert planners, chefs, decorators, etc. Each is equipped with years of experience and knowledge about how to put a wedding together.
Renu Basu shares, "We have a whole team of people to help us in creating memorable weddings. Because we have a multi-geographical reach, it becomes easy for us to give our customers a wide variety of choices in terms of cuisine and the kind of experience you want. We have our presence in every port of call, in every city in India. We have our palaces, our beaches, our resorts and, of course, our iconic city hotels. So, the delivery that our customers are looking for is guaranteed."
International Reach
A distinctive asset of the Group is that they take their services internationally. Whether it is the old-world charm of The Pierre, a Taj Hotel, New York, the sophisticated Taj Dubai or the luxurious properties in London, Taj hotels have the wherewithal to create a wedding event that leaves a lasting impression. A large portion of the Indian diaspora favours the Taj wedding experience, while top corporates from the business world as well as professionals, such as doctors, lawyers and architects, also prefer the Taj brand for weddings.
Changing Trends
Today, Destination Weddings are trending. However, Taj may have started the trend quietly almost 20 years ago, in Taj Exotica Resort and Spa, Goa. The family concerned was an influential one and desired a quiet, low-key affair. Since then, the brand has been hosting destination weddings successfully. Gradually, Bollywood's celebration of Indian weddings ushered in the trend of big, fat and themed weddings.
Next, came the trend of royal weddings. Renu Basu explains, "We are the custodians of the royal palaces of India. We can leverage that for our guests, who can choose from a variety of locations and settings, such as the iconic Umaid Bhawan Palace, Jodhpur; Rambagh Palace, Jaipur; Jai Mahal Palace, Jaipur; Taj Falaknuma Palace, Hyderabad; Taj Lake Palace, Udaipur and so on."
Apart from royal settings and exotic locations, urban destinations and outdoor weddings are also becoming popular. Vivanta Surajkund, NCR, which is favoured for its expansive gardens, and Taj West End, Bengaluru for its scenic setting, are both reputed for their outdoor wedding venues. On the other hand, The Taj Mahal Palace & Taj Lands End in Mumbai have become important for city-based destination weddings. Finally, when it comes to beach weddings, Taj Fort Aguada Resort & Spa and Taj Holiday Village Resort & Spa in Goa are the preferred choices.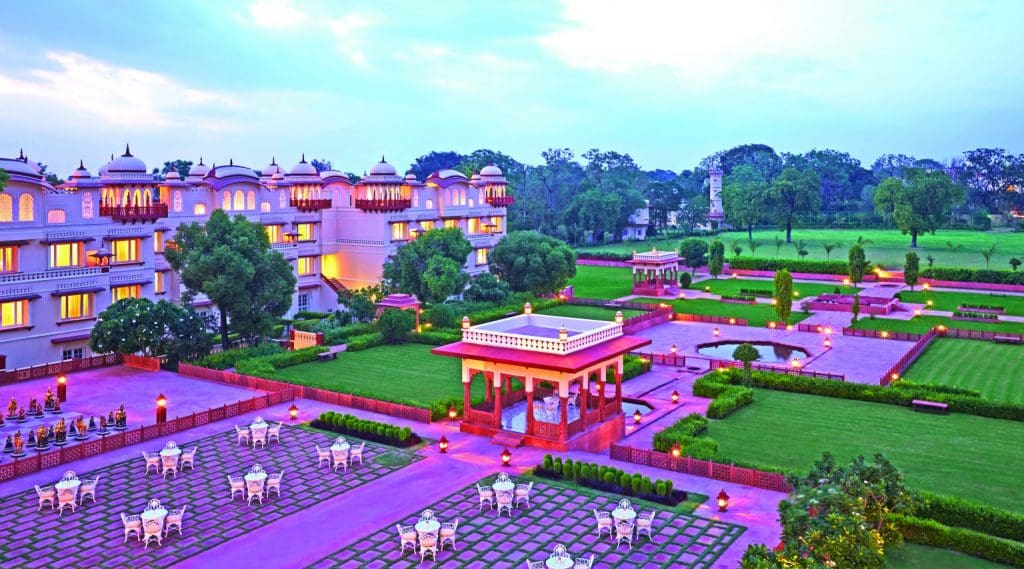 The Taj Experience
Given the fact that both the groom's family and the bride's family want to micromanage weddings, one would wonder where the Taj expertise comes in. Renu Basu elaborates, "Taj has an excellent relationship with all its customers. But, in most cases, the families of the groom and bride prefer to personally interact with the Chef, who in turn, assures them of the quality and choice of food."
Millennial Weddings
Each generation brings something of its own to the wedding experience. Wedding shoots, proposals and Western-style ceremonies and dinners are courtesy of the Millennials, who in turn, have been inspired by their global exposure.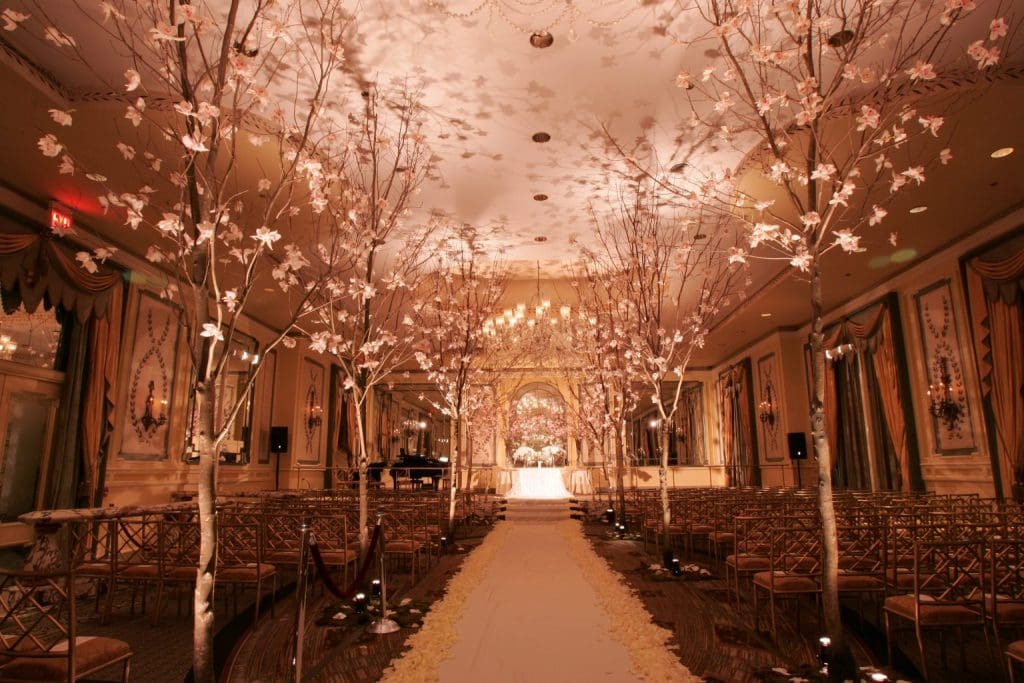 Renu Timeless Weddings
Basu sums up the Taj wedding experience: "A wedding at the Taj has meant something special for generations. From the opulent to the intimate, iconic locations to awe-inspiring venues and legendary services — for over a century, the most experienced wedding specialists have brought beautiful dreams to life with Timeless Weddings at the Taj."
She continues, "The Taj provides expertise from a wide variety of specialists. The sales team is passionately devoted to weddings, whose intrinsic strength lies in its expertise. Whether it's to do with cuisine, florists, design fundamentals or ambience, our Taj team of planners takes care of everything. An infusion of Western culture brings many trends into focus, namely, wedding shoots, the wedding proposal, the bachelorette party and a Western-style dinner, along with speeches, the toast, and more. An experiential wedding, which is trending, stresses on authentic experiences." Finally, post-wedding stress stipulates the need for a getaway, which the Taj also handles adeptly.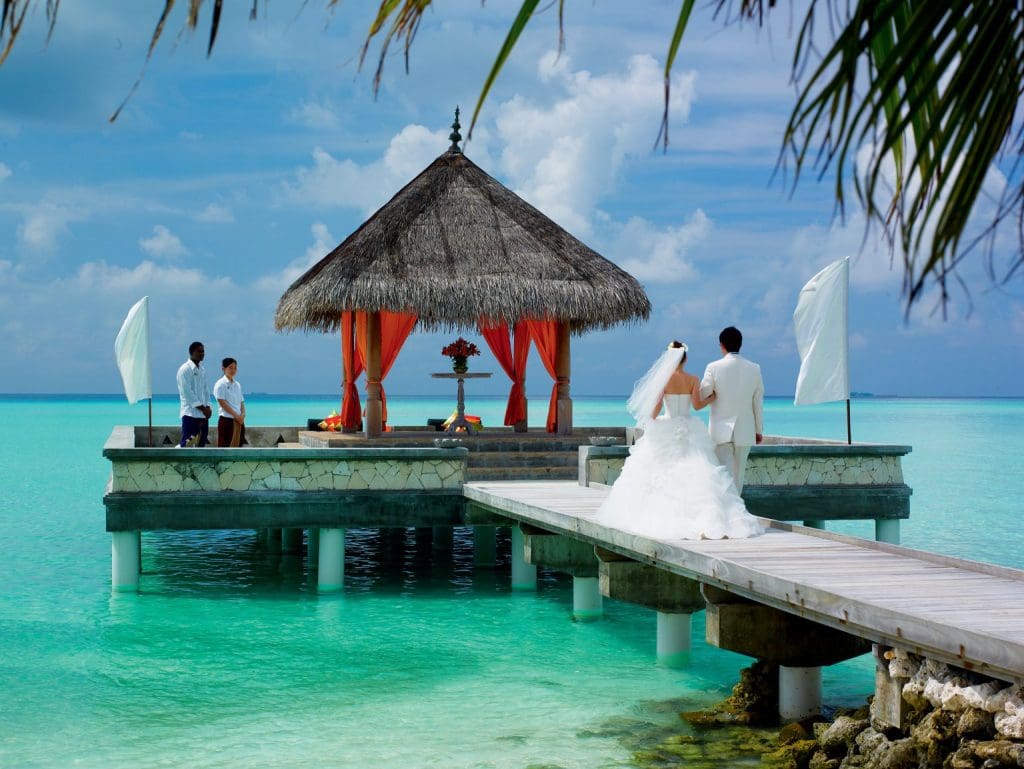 Read More: Lifestyle, Weddings & Wellness