Trans Bhutan Trail announced the appointment of Renuka Natu Travel Relations as Market Advisor for India.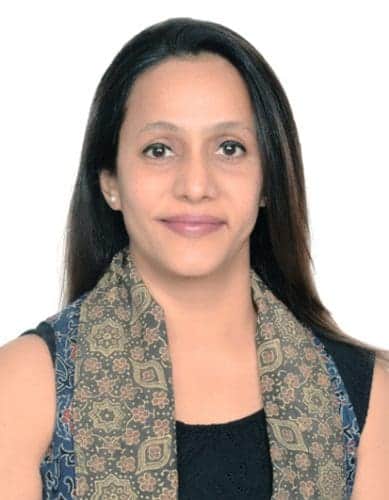 Renuka Natu brings with her over 25 years of travel trade experience along with in-depth knowledge of the travel pattern in India.
Following a generation of disuse, the Trail will be launched in fall, 2022. Travellers will now be able to see some of the remotest parts of this last Shangrilla, hidden deep in the Eastern Himalayas – and, importantly, it will also enable the children of Bhutan to walk in the footsteps of their revered ancestors.
The Trans Bhutan Trail, with origins that go back at least 500 years, will offer walkers and mountain bikers the opportunity to explore Bhutan's rich culture and heritage and to see the country in an authentic and sustainable way. The Trail presents a rich experience for birdwatchers and botanists, photographers, rafters, and runners, as well as for those seeking a spiritual, wellness, or religious journey.
Restoring the Trans Bhutan Trail
The Trail is a path that travels through Central Bhutan and its history, with some 400 historic and cultural sites identified along the route to date. Connecting fortresses – called Dzongs.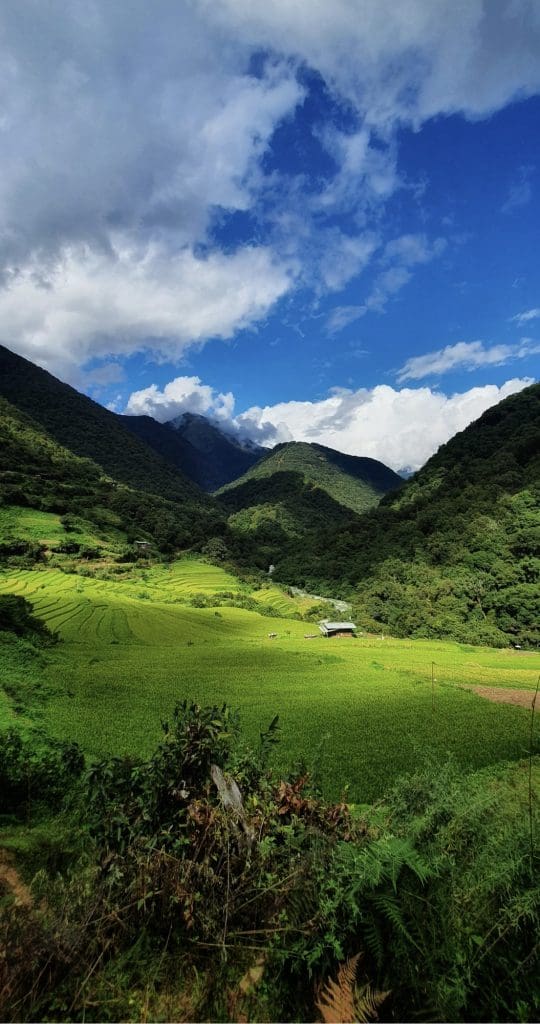 In 2018, fuelled by the vision of His Majesty the King, the Bhutan Canada Foundation (BCF) Bhutan Canada Foundation (BCF), led the restoration initiative in 2019 with support from the Tourism Council of Bhutan.
After four years of extremely hard work in reviving this 403 km long cultural heritage, the Trail will once again welcome travellers and pilgrims, while also providing mountain bikers and hikers the opportunity to explore and connect with parts of Bhutan seldom visited by foreigners.
Sam Blyth, Chair of BCF and lead donor to the Trans Bhutan Trail, comments: "We are very proud of the huge efforts taken by all involved to re-open such an important and ancient cultural icon in Bhutan's history. Spanning the world's sole carbon-negative country, not only has the Trail allowed the Bhutanese to rediscover generations' worth of ancient stories and their history, but it also highlights the Kingdom's core principles of sustainability by delivering a major project focused wholly on sustainable tourism.'
He went on to say, "The aim is to preserve the trail not only out of respect for Bhutan's ancestors, but also to celebrate the Trail as a connection between communities. This restoration project is our personal gift to Bhutan."
He added, "Our hope is that it will become known, over the years to come, as one of the great walks of the world, and that it will give future generations of Bhutanese people great pride in their country and in its way of thinking. We believe that it will also encourage many to train as specialist guides and thus to gain worthwhile and interesting employment on the Trail."
Sustainability, Responsible Tourism, and Education.
Reflecting the country's key philosophy of Gross National Happiness, the Trail has similar values and aims to protect, preserve and celebrate Bhutan's environment and heritage, with a key focus on sustainability, conservation and education.
A core purpose of restoring the Trail is to create new socio-economic opportunities for the local community and to make a significant contribution toward sustainable development in Bhutan's rural areas. Economic benefit will flow directly into the local communities, whether via visitor homestays, visitors buying supplies locally for multi-day trips, or visitors employing a local guide.
To support youth and community-based education, the Trans Bhutan Trail is also providing educational opportunities to schools, scout groups, and others along the Trail, including a curriculum that incorporates studying local and regional flora and fauna, low-impact trekking, survival skills, first-aid and cultural history in the region.
How to experience the Trail
All aspects of guided walking and biking on the Trail can be arranged directly via the Trans Bhutan Trail on a not-for-profit basis, with all proceeds flowing back to create a sustainable future for The Trail and the communities along with it. With its own sustainability fund to ensure that the Trail will be properly maintained for generations to come, visitors booking a journey directly with the Trans Bhutan Trail will play a vital role in the Trail's future.
Truly intrepid travellers can walk the entire Trail in just over a month. Crossing nine dzongkhags (districts), 28 gewogs (local governments), two municipalities, and one national park, people can walk across the country from Haa in the west to Trashigang in the east. In doing so, they will enjoy vast views of the Himalayas, stunning landscapes, and biodiversity throughout, and will also traverse several of Bhutan's climate zones, which range from subtropical to high alpine.
Half-day and full-day treks are also possible, with three, four, or seven-day hikes expected to be popular options with many visitors. Accommodation along the way will be offered in signature campsites, homestays, and hotels. Travellers can enter Bhutan via direct flights from New Delhi and Calcutta.
As our closest neighbor, Bhutan is also accessible via land from Assam and West Bengal.
Read More: News