The Discover UNESCO World Heritage Sites in Gujarat Webinar offered an insightful, virtual knowledge-sharing forum where policymakers, industry leaders from the government, and the private sector shared well-informed learnings on the wonderful UNESCO World Heritage Sites in Gujarat, their significance and impact, sustainable heritage preservation and how it shapes the future of visitor experience.
From exclusive messages by industry leaders throwing light on developing the heritage circuits to sustainable futures, the Webinar demonstrated its significance as an important platform for the travel world to reconnect, reaffirm and rebuild.
The State of Gujarat with its rich history and home to four of India's UNESCO World Heritage Sites, with the inclusion of Dholavira of Kutch in the list of World Heritage Sites in 2021 showcased why it continues to shine on the World Heritage Map with four World Heritage Sites.
The Webinar set about highlighting the UNESCO World Heritage Sites in Gujarat through videos and images, namely Rani Ki Vav – Patan, Champaner, and Pavagadh Archaeological Park – Panchmahal, Ahmedabad World Heritage City-Ahmedabad, and Dholavira – Kutch.
The Webinar highlighted how Gujarat Tourism through its UNESCO World Heritage Sites was creating a plan of action to revive Travel, Tourism & Hospitality in the state. The webinar also sought to connect the Industry Leaders & Policymakers digitally to ideate, network, and share knowledge.
Through the 60 min Webinar, the enthusiastic interaction successfully prepared a blueprint for building confidence between the travel industry professionals and the tourists who visit. It planned on sensitizing the stakeholders on COVID preparedness. as well as focus on various key aspects like technology, skill development, sustainability, mobility, etc that could play an important role in developing the future of travel.
Distinguished Panel of Speakers – Travel and Tourism, Archaeology and Heritage
Speaking at the virtual webinar were luminaries from the world of Travel and Tourism, Archaeology, and Heritage as well as stakeholders represented by Presidents of leading Travel Associations who shared their experience to give helpful inputs on the brave new world of Heritage Tourism.
The invited panel of distinguished leaders remain not only committed ambassadors of India's legacy and sustainable tourism, but are also forward thinkers who can take these World Heritage Sites to the next level of Tourism development …a next level where the stakeholder, the professionals, tourist visitors, and the whole world can celebrate and admire each time they visit these wonderful destinations.
The distinguished speakers who participated in the Webinar included a stellar line up including Eric Falt, Director and UNESCO Representative to Bhutan, India, Maldives, and Sri Lanka; Vinod Zutshi, IAS (Retd.) Former Secretary, Ministry of Tourism, GOI; V. Vidyavathi, IAS, Archaeological Survey of India; Rupinder Brar Addl Director General, Ministry of Tourism, GOI; Jyoti Mayal, President, TAAI; Ajay Prakash, President, TAFI; Rajiv Mehra, President, IATO and P P Khanna, President, ADTOI.
Addressing the audience in his address Jenu Devan, IAS, Managing Director and Commissioner of Tourism, Tourism Corporation of Gujarat Ltd, invited all the speakers as well as attendees, "Kuch din to Gujariye Gujarat mein" – Do come and stay for some time in Gujarat to see the beauty of our state."
He shared, "It was a wonderful occasion for the state of Gujarat when our Dholavira site was declared as a UNESCO World Heritage Site. It is the 3rd World Heritage Site being declared within the state of Gujarat along with the historical city of Ahmedabad, which was declared as a UNESCO World Heritage City in the year 2017."
The target audience of the Webinar comprised travel agents and tour operators, association heads, tourism experts, vacation planners, travel, tourism & hospitality professionals, domestic travellers, luxury travellers, HNI and frequent travellers, leisure and family travellers, event planners, event organisers and wedding planners. students and many more.
Key Points Raised by Speakers at the Event:
Eric Falt Director and UNESCO Representative to Bhutan, India, Maldives, and Sri Lanka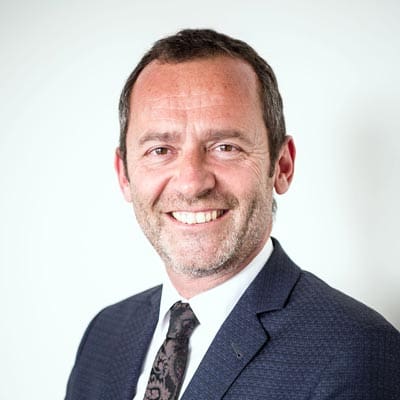 Distinguished speaker Eric Falt Director and UNESCO Representative to Bhutan, India, Maldives, and Sri Lanka shared his thoughts with the attendees on the UNESCO World Heritage Sites in Gujarat and their significance.
Eric Falt was extremely happy that, "This discussion comes at a very momentous time for only recently at the latest meeting of the World Heritage Committee this last July, the 40th World Heritage Sites for India, the treasure trove that is Dholavira Harappan City located in Gujarat was inscribed on the World Heritage list and formally made a part of the shared heritage of humanity."
As the only international organization with a dedicated mandate on culture, UNESCO seeks to encourage the identification, protection, and preservation of the cultural and natural heritage of outstanding universal value to humanity around the world.
He shared, "I hope you know about the 1972 convention concerning the protection of world culture and national heritage. Almost 650 years since its adoption by UNESCO, the convention continues to encourage state parties to work collaboratively to address fundamental issues pertaining to world heritage as well as contemporary and evolving challenges."
He continued, "UNESCO World Heritage Sites symbolize the evolution of humanity and represent connections between our shared past and future. Gujarat is home to four such heritage sites, Champaner near Pavagadh Archaeological Park, Rani ki Vav the queen stepwell is in Patan, and also the historic city of Ahmedabad and Dholavira, each of which represent a distinct cultural moment and unique historical landscape."
"To speak briefly," Eric Falt shared, "I would start with Champaner Pavagadh Park, which offers insights into settlements from prehistoric to the medieval period and is the only complete and unchanged Islamic pre-Mughal city. Rani ki Vav, situated on the banks of the Saraswati river exhibits complex techniques of subterranean water architecture and artistic mastery of the Indian subcontinent."
He explained that the historic city of Ahmadabad showcases the confluence of urban heritage and community spaces in a thriving multi-cultural city and last of note – the ancient city of Dholavira is one of the most remarkable and well-preserved urban settlements in South Asia dating from 3rd to mid-second millennium BC.
He reiterated, "These sites have not only augmented the cultural diversity of India but now also contributed to the history of humanity. I am delighted to know that occasions such as today's discussions actually enhance the visibility of these sites along with presenting them to an even wider audience."
He mentioned, " As you may know, UNESCO has endeavored to support efforts globally to promote sustainable tourism and enhance the role of local communities in cultural tourism. The Tourism Ministry has grown exponentially over the past decades in India and it's one of the most viable means to faster community-based heritage conservation and culture-based development."
Eric Falt admitted, "The unprecedented times of the Covid-19 pandemic have highlighted the importance of sustainable cultural tourism and shed light on the newer direct and indirect livelihoods that are tied to it. Building and appreciating the link that communities share with their cultural heritage and shifting the vantage point to look at the wider historical environment as a part of the 2011 UNESCO recommendation on the historic urban landscape allows us to constantly re-think and re-imagine our engagement with cultural heritage.".
He added, "UNESCO in collaboration with governments and partners globally aims to build the capacity of all stakeholders and provide the tools to manage tourism efficiently and benefit locally especially under challenging circumstances such as the one we presently know."
He stressed, "World heritage sites are humanity's collective inheritance and it must thus be our collective impetus to preserve and present our heritage to all of humanity. I thank the organizer for this opportunity to engage with Gujarat's cultural heritage and rediscover with new impetus."
On a happy note, Eric Falt added with a smile,"The one site I most want to visit is Rani ki Vav, the queen stepwell in Patan."
Vinod Zutshi, IAS (Retd.), Former Secretary, Ministry of Tourism, Govt. of India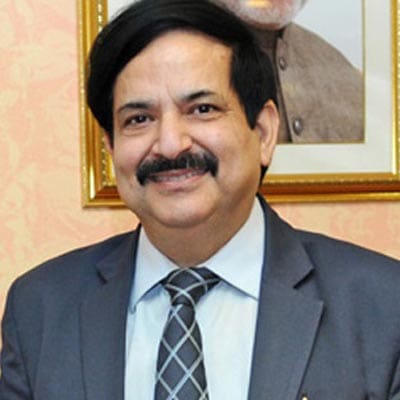 Speaking at the webinar the highly respected Vinod Zutshi, IAS (Retd.), Former Secretary, Ministry of Tourism, Govt. of India was delighted to share that, "India is now in the super club of 40 nations, a super club of world heritage sites with the 6th largest number of world heritage sites."
In a well-articulated message, Vinod Zutshi stressed on practical aspects like connectivity, sustainability, infrastructure, accommodation and defined a clear blueprint of the way forward in making Incredible India truly Incredible Incredible.
"What is therefore important for the tourism fraternity including the Tourism Ministry, GOI and Gujarat Tourism is how we can effectively develop, showcase, and promote these destinations to get maximum tourism value and increased tourist footfall in a sustainable manner."
He went on to say, "Dholavira offers a big challenge of connectivity because of its unique geographical locations therefore an airstrip, helipads, and good road connectivity will make Dholavira the best-connected Indus Valley civilization site in the world. World Heritage Sites need to have a world-class infrastructure, so we need good accommodation as well as seamless wi-fi and broadband connectivity particularly around Dholavira, Champaner, and Rani ki Vav."
He was clear that " Showcasing these sites in International and Domestic travel marts as a USP of Gujarat is essential as is the launch of a special campaign on World Heritage Sites of India and Gujarat in particular. Gujarat Tourism can also project these sites in the form of a circuit, the World Heritage Sites circuit, and the travel trade must place them in their tour itineraries and packages.".
On a final note, he smiled and shared an important slogan, " 'Pehle Desh, Phir Pardes".
V. Vidyavathi, IAS, Director General, Archaeological Survey of India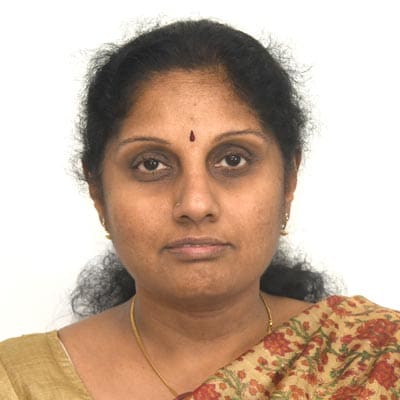 In a truly inspiring address, V. Vidyavathi, IAS, Director General, Archaeological Survey of India shared her deep understanding of the subject on hand – Gujarat's UNESCO World Heritage Sites.
She shared, " The state of Gujarat with its rich history is home to 4 of India's UNESCO's World Heritage Sites. The grandeur of each of these sites is unique and unparalleled. While Dholavira stands a centennial to century, it is surpassed by Champaner Pavagadh which represents the tapestry of history frozen in time and space and then we have Rani ki Vav which is perhaps one of the most elegant examples of public infrastructure, and the crowning glory is the historic city of Ahmadabad."
She emphasised, "We are celebrating what humanity has achieved to build in and conserve, it is about our efforts of our ancestors from across the millennia. These monuments and sites have seen a known world-changing for good and for bad, they have been witness to the changing force of time and technology. Monuments are, therefore, living history, if only we care to spend time trying to understand what they convey."
She shared, "One common refrain which one hears is that India has no traditional record in history. To those who say that I would request them to visit monuments. If it is not history in the monuments which you see in the stones, in the excavations of Dholavira, in the sculptures of Rani ki Vav, what else is history! "
In a request to all participants, she said,"I would urge the participants of this webinar to look at monuments as living history. Let us try to hear what they are trying to convey and that would be a humble contribution to the wonder that tells us about India. I wish the participants all success in the deliberations today."
Rupinder Brar Addl Director General, Ministry of Tourism, Govt of India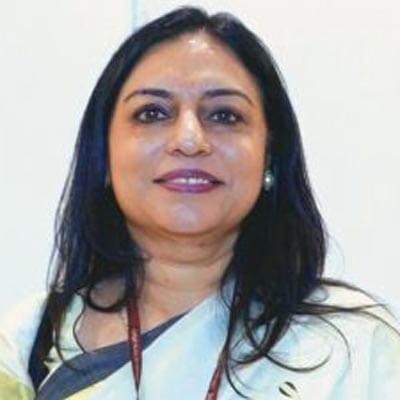 The charismatic Rupinder Brar Addl Director General, Ministry of Tourism, Govt of India shared her thoughts on a subject that remains very close to her heart – Gujarat's UNESCO World Heritage Sites.
Rupinder Brar, spoke passionately as she shared her love for ancient monuments as living history. She communicated with enthusiasm with the engrossed audience, "It is indeed a pleasure talking to all of you, at this very interesting and very special webinar that the Gujarat Govt. is organizing on the UNESCO World Heritage Sites."
She pointed out, "I should say this could not have been a better time because Dholavira has just been added as a UNESCO World Heritage site and when we look at heritage when we look at India, I think Dholavira is one of those places that really, truly take us back into timeless history that this land is known for, so I congratulate the Gujarat Government. for taking up the initiative of setting up a session on Heritage."
Rupinder Brar added, "A country like India, where you take pride to belong to that kind of an ancient part of earth's history, where perhaps not too many civilizations are actually still maintaining themselves to be vibrant and culturally strong. It's indeed a huge vertical if I may say from the tourism perspective, not only for all of us in India but for people from around the world to come and visit us for our heritage both tangible and intangible is an absolutely incredible opportunity to visit incredible India in its various forms."
She marvelled as she asked the audience, "What would you say for a subcontinent that has more than sixteen hundred languages, four thousand cities out of which the oldest living city Varanasi is there with us and is not just a living city but it's a buzzing city and carries so much history and culture forward? There are more than seven hundred tribal communities with their own folklore, tribal traditions, oral traditions, and six hundred thousand villages. I think when we look at heritage, I must congratulate you and also exhort all of you who are attending this webinar."
She suggested, "Then I think we need to dive a little bit deeper and truly start digging out the extremely precious and treasures that this country has and how should we preserving them, conserving them and also should be taking them to the world at large and not just to the world which is out of India but to all of us in India. It's extremely important that we build our national pride through these cultural elements, these elements of heritage."
She acknowledged," I also know that Gujarat has come out recently with its Heritage Tourism policy which is a fantastic initiative. In fact, we in the Ministry are taking a lot of cues from that policy and we are hoping that we are going to soon come up with a document which we would love to share with everyone and take your response on that because we do believe and understand and we take that cue from Gujarat that we need to work towards preserving and conserving state heritage."
Rupinder Brar expressed her thoughts in her statement, " "What is to be done for this is a big question for a country like us where we have more than four hundred thousand heritage monuments whether it be spiritual space or any place. So I think for a country like India, it is an extremely important segment for us to work on and all of us together as a society, as a people, we need to spend our thinking resources and natural resources on developing and sustaining our heritage."
She revealed, " You might all be aware the Ministry of Tourism in collaboration with the Ministry of Culture and the ASI runs a project called the Adopt a Heritage project and we look forward to a lot of initiatives coming from the private sector, individuals, institutions, not for profit organizations to come forth and work with us to truly preserve and conserve our heritage.
She told the audience, " We have much work to do on this but it's a fantastic initiative, it's a great beginning and I congratulate the Gujarat Government for taking this initiative, and all the best to everyone. I am sure we will be collaborating and working together on this."
Jyoti Mayal, President, Travel Agents Association of India, TAAI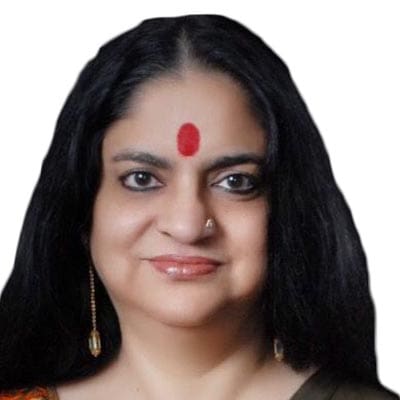 The energetic and forthcoming Jyoti Mayal President, Travel Agents Association of India, TAAI stated in a power address, "What a wonderful initiative by Gujarat Tourism to look at familiarizing these locations to the Indian travel fraternity and tourists through a popular webinar. I also like to congratulate here the entire tourism industry of Gujarat and especially Jenu Devan and the team for always having these timely initiatives and preparing the travel industry for the same."
She began with an interesting input, "Let me share something that you probably didn't know – in the 16th century the capital of Gujarat was Champaner, and today the entire area of Champaner Pavagadh archaeological park is a UNESCO World Heritage Site and a must-visit for everyone who loves to explore our architectural history."
She went on to say, "I am very sure that many people who may not even be aware of 40 listed sites of India and the latest being Dholavira, a Harappan city in Gujarat. Falling under the category of or approval of UNESCO sites does make a considerable difference for any country. In addition, it's a matter of pride and honor for the people of the town or a city to have made it to the elite UNESCO list. This not only acts as a catalyst for tourism promotion of the region as a whole but much more beyond."
She elaborated, "Going by the footfalls, although there is no concrete figure, however, estimates say that the numbers have quadrupled in the last four decades. I must compliment the Ministry of Tourism, Govt. of India for launching schemes, such as Adopt a heritage, basically giving levy to the corporate sector to come forward to manage and take care of sites in any cultural region."
From a stakeholder's perspective, Jyoti Mayal was candid with her recommendations: "The private sector can play a pivotal role in maintaining such sites, as we can't rely on the government for everything. Corporates and NGOs with experience in managing and developing infrastructure may leverage the opportunity, eventually reaching break-even, en route to self-sustainable management of such sites. We need to educate the younger generation about the history and culture which could inspire them to visit such sites."
She reiterated, " We at TAAI can positively bring in more visitors to Gujarat.: Coming from the travel and tourism fraternity, we can certainly facilitate in terms of offering the best of the best itineraries, simplest and shortest and comfortable routes, and above all push government to develop infrastructure which we believe is the need of the hour."
She concluded on a high note, "Gujarat Tourism is truly a promoter of tourism and their officials, who all are doers and achievers and someone who is committed towards tourism. We at TAAI are working very closely with them and MoT and we believe that this is just the beginning. Our great nation has so many unexplored and culturally- rich sites which certainly make it to the elite list in the coming years."
Ajay Prakash, President, Travel Agents Federation of India, TAFI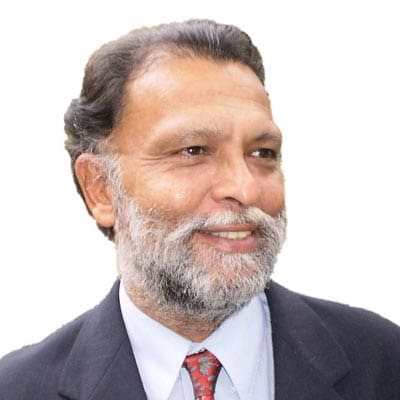 The erudite Ajay Prakash, President, Travel Agents Federation of India, TAFI began with, " This is wonderful that Gujarat has got yet another UNESCO world heritage site tag. In July Dholavira was tagged as a World Heritage Site and with this Gujarat, the tally comes to 4th, which is quietly remarkable."
He continued, "The tagging of a site with UNESCO world heritage site is a very important thing to happen because one, it recognizes the contribution that the place has made to the world and two, it makes the world aware that such a site exist and that it is definitely worth visiting it gives not only a flip to a destination but what it also does is to re-emphasis the cultural, the national, the natural contribution that the place or the culture of the country has made to human civilization as a whole."
He cautioned, "But having got the tag is very important what we do with it, the access to these sites, for example, Dholavira is only connected by this one road of bridge, so access needs to be looked at, the carrying capacity of the place needs to be looked at and the infrastructure for tourism often needs to be constructed from scratch. So, therefore, it is very important that we take all these factors into consideration when we talk about tourism.:
He added, " Tourism at the end of the day has to be sustainable, it has to be something of a legacy that you can leave on for future generations, not something that you enjoy and degrade. That's something that is unacceptable, so we need to plan the infrastructure, the access and the experience itself in such a way that a-it is impressive and sustainable."
He shared some pertinent points that could help with visitor experience at the Gujarat World Heritage Sites: " Access to UNESCO World Heritage sites has to be made easier. Dholavira is connected through one bridge. We have to improve the carrying capacity to these sites as we need to be looked at carefully. Infrastructure sometimes needs to be built from scratch and proper signages need to be provided."
He stressed, " We also need to ensure that quality guides are at hand, as a guide can make or ruin your experience. Well-trained / well educated and presentable guides are very important. I feel strongly that tourists need to be educated on the dos and don'ts in these sites. Also, cleanliness as the 'Swacch Bharat' is a mission that needs to turn into a reality."
He observed, "The other thing that I have noticed when I visited is the signage, signage is a very very important part of the experience and proper signage in a way that is easily understood is very critical. Apart from this, we have to make sure that we educate our tourists on how to behave at such sites because very often, we have seen things like scratches, people writing their names on monuments. Now all this is absolutely a no-go and each one of us who is in the tourism business has a responsibility to educate our tourists, our passengers, our friends, our colleagues who visit such places."
He concluded with, "I Congratulate Gujarat Tourism on the fact that now there are 4 UNESCO world heritage sites in Gujarat and taking this initiative and holding a webinar on these sites for tourists and stakeholders alike."
Ajay Prakash raised very pertinent points and this was the kind of feedback the very proactive and efficient team of Gujarat Tourism was glad to be taking forward.
P P Khanna, President, Association of Domestic Tour Operators of India, ADTOI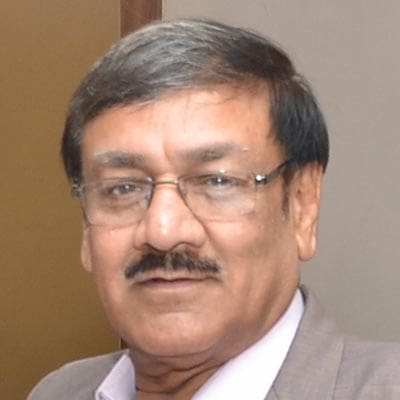 The audience waited to hear what the energetic and popular P P Khanna, President, Association of Domestic Tour Operators of India, ADTOI had to say. He began with, "First of all, we are thankful to Gujarat Tourism Board for taking this initiative for UNESCO World Heritage Sites, we are thankful to the Tourism Secretary and the MD Commissioner of Gujarat Tourism, Mr Jenu Devan for taking the initiative to understand the importance of UNESCO World Heritage Sites.
He said, "As everybody knows Gujarat is a state full of wonders both natural and manmade. The state of Gujarat with its rich history, culture, art, craft and is home to 4 UNESCO World Heritage Sites. It's a great initiative, I must say that they are doing a great job with familiarizing the travel fraternity and the tourists on these 4 locations."
PP Khanna informed, "UNESCO World Heritage Sites are places with cultural history sites or for some other form of significance and are protected under international convention and selected for their unique significance. There are almost 40 sites in India and Gujarat is shining with 4 world heritage sites namely, the latest the Dholavira is an archaeological site at Kutch district, and recently on 27th of July 2021, UNESCO has announced the Harappan city of Dholavira in Gujarat as the 40th World heritage sites of India. The site contains the ruins of an ancient Indus Valley civilization, Harappan city."
He dwelt with interesting facts on the other sites, "The second site which is actually the Queen's stepwell is called Rani ki Vav it's in Patan and it is situated in the times of Patan in Gujarat and is located on the banks of the Saraswati river. Rani ki Vav features on a 100 Rupees note also, which is amazing for all of us Indians. In the city of Gujarat, stepwell was the lifeline of people, and water was given the highest form of regard. There are numerous images of Gods and Goddesses and some of these are worshipped even today by the travellers."
Sharing nuggets of information, PP Khanna said, "The third site which is very important is Champaner near Pavagadh. The original city at Champaner in the foot of Pavagadh hills was built by Vanraj Chawda in 1746 CE. The site is a marvel of architecture and history, the structure represents a perfect fusion of Hindu Muslim architecture mainly The Great Mosque Jama Masjid which was later most architecture in India."
He continued, "The historic city of Ahmedabad was founded by Ahmed Shah-I of Gujarat Sultanate in 1411 and still remains the capital of Gujarat. The city is famous for its walls, lakes, forts, a city with numerous mosques as well as Hindu and Jain temples of later periods. The old city is very rich in old architecture with its distinctive Havelis, The timber-based architecture is of exceptional significance and is most unique. The presence of institutions belonging to many regions, Muslim, Islam, Buddhism, Christianity makes the historic urban structure of Ahmadabad an exceptional and unique example of multi-cultural diversity."
With practical acumen, he rounded off his discussion with, "Now let us come back to exactly why it is important to promote the UNESCO world heritage sites in Gujarat."
He made some important suggestions which have the Gujarat Tourism attention. He pointed out, " As we know domestic tourism is a savior today, but after the pandemic, we must continue to promote domestic tourism into the sites. Gujarat Tourism has to do a lot of marketing to the masses via TV, Social Media, or documentary films and also motivate the film industry to film in these locations which may attract a lot of tourists, so it's very important that film tourism can also be promoted in these sites. There should be sufficient hotels, restaurants, accommodations near these locations. As important is the connectivity to these Heritage Sites."
He added, "Connectivity is an important factor to reach all these UNESCO sites by road or by rail or by air. Dholavira which is the latest addition has been promoted very well by Gujarat Tourism but connectivity has to be looked into and that's my request to Gujarat Tourism, to the Tourism Secretary, and the MD, Mr. Jenu Devan."
He continued with his recommendations, "Under this pandemic situation the State Government has to take care of hygiene and sanitization for the visiting tourists so that they feel safe and if any entrance fees are there, ASI or the controlling body should give some subsidy for domestic tourism bodies to promote the sites."
He concluded with, "I once again thank the Gujarat Tourism, Tourism Secretary, MD, and all the team for promoting these World Heritage Sites and we are thankful that this opportunity has been given to the travel fraternity to promote the sites."
Rajiv Mehra, President, Indian Association of Tour Operators, IATO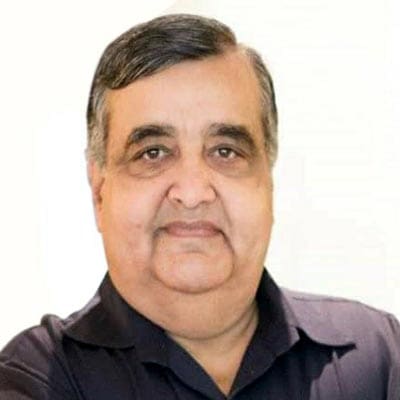 Taking forward the discussions the influential and well-recognized figure in tourism, Rajiv Mehra, President, Indian Association of Tour Operators, IATO stated that the development and proper showcase of sites can draw many foreign tourists and allow understanding and appreciation of India's great heritage which helps in the development of the tourist area and employment generation to local people. He stated that Tour operators and Heritage hoteliers have lauded the renewed policies by the State Govt. on Heritage Tourism and Homestay policies.
He began with, "The state of Gujarat with its rich history is home to 4 of India's UNESCO world heritage sites, with the inclusion of Dholavira of Kutch in the list of World Heritage Sites in 2021. Gujarat shines on the world heritage map being a state with four world heritage sites which are Dholavira, a Harappan-era city in Gujarat, Champaner near Pavagadh, Rani ki Vav in Patan, and the historic city of Ahmadabad."
He applauded, "It is a great initiative by Gujarat Tourism to do a familiarisation for these locations to the Indian travel fraternity and tourists. Tour operators and heritage hoteliers of Gujarat have been encouraged by the State Government's renewed HeritageTourism and Homestead policies. This is a great opportunity for the World Heritage city of Ahmedabad because local residents will now be able to easily start Homestays and Bed & Breakfast. While it will certainly help heritage and tourism in a big way, smaller players can reap the maximum benefit from this."
He advised, "Many of these palaces and forts have been converted into heritage hotels to keep tourists close to the vibrant history of Gujarat. For example, Lakshmi Vilas palace Vadodara is reputed to have been the largest private dwelling but their sites are underdeveloped and are considered to have huge development potentials."
Talking about archaeological and heritage tourism, Rajiv Mehra mentioned that within Gujarat there are a wide variety of historic forts, palaces, mosques, temples, and places of historical importance in India's struggle for independence.
He continued, "World Heritage Sites like Lothal, Dholavira, and Champaner offer great scope for tourism. The Royal Orient train offers 7 days and 8 nights package that covers important heritage locations in Rajasthan and Gujarat. We have archaeological sites such as Lothal and Dholavira and Chamapaner and historical places such as Ahmedabad, Junagarh, Bhavnagar, Porbandar, Somnath, Dwarka, Girnar, and Palitana. These palaces need to be conserved and maintained."
He pointed out, "One of the most prominent tourism products which are getting popular all over the world is heritage as it offers the scope of revenue generation and upkeep of lesser-known structures while keeping history alive for future generations."
He continued, " Thus the scope of Heritage Tourism can be summed up by saying that heritage tourism is important for various reasons: it has a positive economic and social impact, it establishes and brief enforces identity, it helps preserve the cultural heritage with culture as an instrument of facilitation, harmony, and understanding among people, it supports culture and helps renew tourism. I congratulate Gujarat Tourism and Jenu Devan, MD for organizing such a wonderful webinar."
Jenu Devan, IAS, Managing Director and Commissioner of Tourism, Tourism Corporation of Gujarat Ltd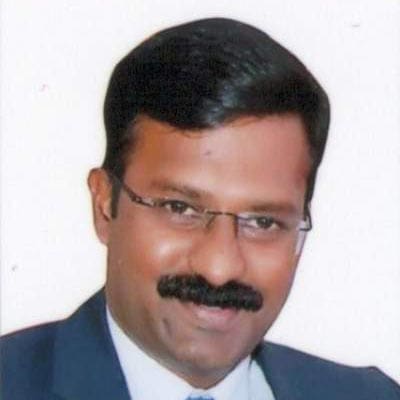 Thanking all the esteemed speakers for presenting their insights with such clarity and understanding of the subject, Jenu Devan, IAS, Managing Director and Commissioner of Tourism, Tourism Corporation of Gujarat Ltd shared, " Actually, it was a wonderful occasion for the state of Gujarat when our Dholavira site was declared as a UNESCO World Heritage Site. It is the 3rd World Heritage Site being declared within the state of Gujarat along with the historical city of Ahmedabad, which was declared as a UNESCO World Heritage City in the year 2017."
He emphasised, "So it was a long ambition from the state of Gujarat Tourism department and other departments which are aligned with this sector to organize such a familiarization program for all around the world to make you all familiar with what is happening in the State of Gujarat in terms of tourism, heritage, culture and how we are promoting, keeping and restoring these heritage monuments within the state of Gujarat."
He added, "Today that ambition has been almost fulfilled because we are able to present you what we have got for all the esteemed people and through this platform to whoever those are aligned to the industry at the various historical monuments and heritage sites within the state of Gujarat."
Jenu Devan went on to say, "All of you know that India is a land of diversities and in terms of tourism, Incredible India has much to offer to the tourists whether it is domestic tourists or international tourists who spend a stopover or 2-day night or a long one month journey throughout India. The travel can be in terms of Eco-Tourism sites, sustainable tourism products or wildlife sanctuaries or heritage sites, like Dholavira or Rani Ki Vav or Champaner World Heritage site or a city like Ahmedabad."
He stated, "In fact, before the Covid struck, the number of tourists who were visiting the state was almost touching 6 crores and the number was increasing almost at the rate of 13 % throughout for the last 6-7 years before that. Covid has played a role in bringing down the number but still, the tourism industry is reviving within the state."
He informed, " The heritage sites and the monuments which are great attractions are being protected by the state culture department, the state ASI as well as the central Archaeological Survey of India. All of them are very good attractions to the tourist who are visiting the state and so we wanted to showcase this to the tour operators, the travel agents, the tourist fraternity, in terms of what is to be seen there, what are the infrastructure the government has created in and around them. We wanted a platform and today we have got that opportunity through this platform to do this webinar. So, I hope that this will be a good beginning for the state of Gujarat."
Jenu Devan explained how in the year 2004, Champaner Pavagadh Archaeological Park was declared a UNESCO World Heritage Site. He revealed. "It is just a 3-hour journey from the main city or where the airport is situated the main city of Ahmedabad and in the 16th century, it was considered as the capital of Gujarat and is a UNESCO World Heritage Site. So the site is attracting large numbers of domestic as well as a local tourist but the product is a bit unknown to foreign tourists. So right now we are coming out with good quality light and sound show also to tell the story to the people who are visiting what exactly it used to be during the 16th century."
Speaking about the wonders of Rani ki Vav World Heritage Site, he said, " In 2014, the Rani ki Vav in Patan district which is a 3-hour journey towards the north of Gujarat was declared a World Heritage site. It is located on the banks of the historical and mythical river Saraswati and it is a sign of a Maro Gujarat Archaeological style. It is almost a 900-year-old structure which is considered to be built by Queen Bhanumati in the memory of her late husband and it is attracting almost 40,000 tourists per month and remains a must-see location in terms of the Stepwell culture of the state of Gujarat- a specialty of our state."
He outlined briefly how, "In 2017, the old city of Ahmedabad was declared as a World Heritage City and the old city has got almost 20 such must-see old monuments which are being well protected by the state government as well as a municipal corporation of Ahmedabad. There are very good heritage walks organized by the local body, the municipal corporation of Ahmedabad, which has got a heritage cell of its own so both the corporation as well as the tourism department, have come together and we are promoting this old city in a very good fashion and it is attracting a large number tourists every year."
He continued, "Finally, now it is a turn of Dholavira this year and this journey will continue in the future also, and more and more sites of Gujarat will definitely be declared as World Heritage Sites."
Speaking in more detail, Jenu Devan explained, "Dholavira is a Harappan city and it is a very good example of how the Indus Valley Civilization used to have very well-organized cities at that time and there are good examples of urban planning where you have wide and well-planned roads as well as water storage structures and drainage structures which reduce the difficulties of people during that time. As a result, this site has gained the interest of tourists which is now multiplied manifold since it has been declared as a World Heritage Site."
He concluded with, "My sincere request all of you who are present on this platform to please come and visit all these wonderful monuments we have got. In Gujarat, there is a saying in Hindi "Kuch din to Gujariya Gujarat mein". It actually means 'seeing is believing' so "Kuch din to Gujariye Gujarat mein" actually means, "Do come and stay for some time in Gujarat to see the beauty of our state. Thank you for giving us this opportunity and my sincere gratitude to all present on this platform."
Read More: News