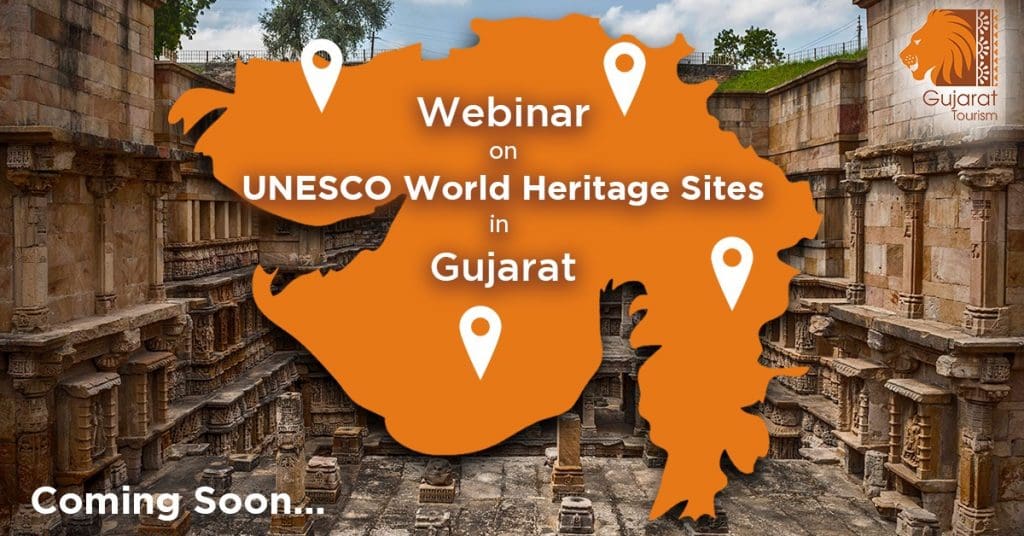 Gujarat Tourism is organizing an immersive Virtual Familiarisation to the UNESCO World Heritage Sites In Gujarat through an absorbing Webinar on September 15, Wednesday, 2021.
The Discover the UNESCO World Heritage Sites In Gujarat Webinar will offer a virtual knowledge-sharing forum where Policymakers, Industry leaders from the government & the private sector will speak on the wonderful UNESCO World Heritage Sites in Gujarat, their significance and impact, sustainable heritage preservation and how it shapes the future of visitor experience.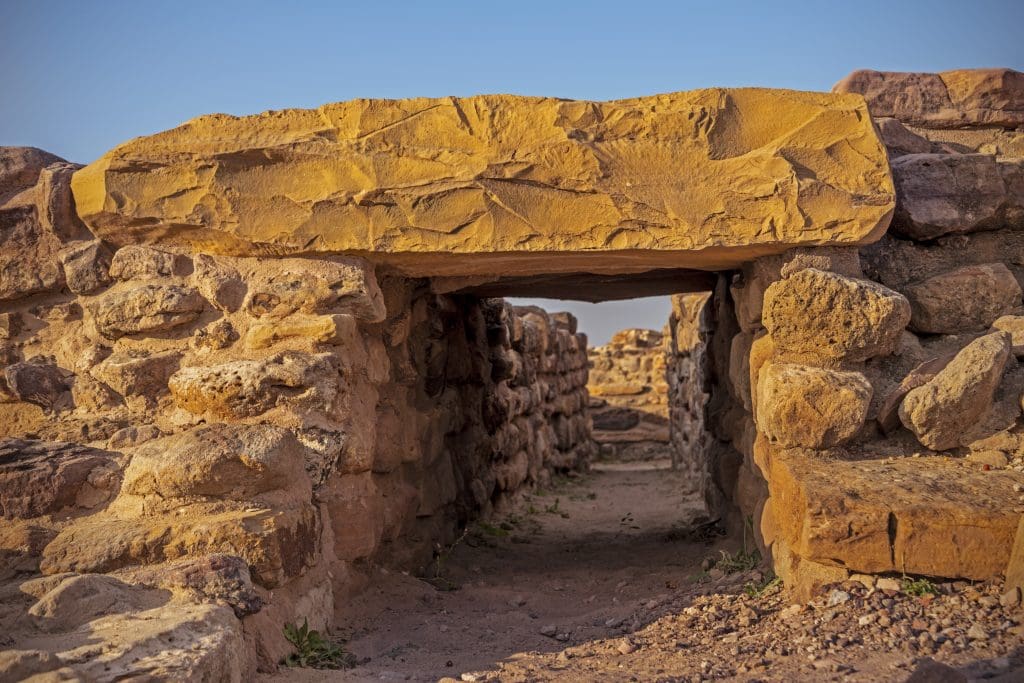 From exclusive messages by industry leaders throwing light on developing the heritage circuits to sustainable futures, this Webinar will be an important platform for the travel world to reconnect, reaffirm and rebuild.
Speaking at the virtual webinar are luminaries from the world of Travel and Tourism, Archaeology and Heritage as well as stakeholders by way of Presidents of travel associations who share their insights and give helpful inputs on the brave new world of Heritage Tourism.
Speakers names Speaker Profile at the Webinar:
Ms. Rupinder Brar, Additional Director General, Ministry of Tourism, Government of India
Mr. Jenu Devan (IAS), Managing Director & Commissioner of Tourism, Government of Gujarat
Mr Eric Falt, Director and UNESCO Representative, Bhutan, India, Maldives and Sri Lanka
Ms Jyoti Mayal, President, TAAI
Mr Ajay Prakash, President, TAFI
Mr PP Khanna, President, ADTOI
Mr Rajiv Mehra, President, IATO
Subjects that can be discussed at the panel Webinar:
The Webinar will touch upon how Gujarat Tourism through its UNESCO World Heritage Sites intends to create a plan of action to revive Travel, Tourism & Hospitality in the country. The webinar also aims to connect the Industry Leaders & Policymakers digitally to ideate, network and share knowledge.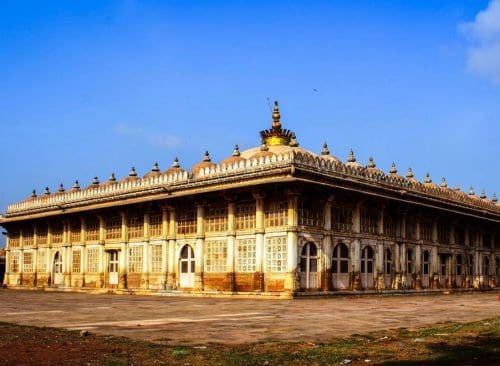 Through the 60 min Webinar, the objective is to prepare a blueprint for building confidence between the travel industry professionals and the tourists who visit. It plans on sensitizing the stakeholders on COVID preparedness. as well as focus on various key aspects like technology, skill development, sustainability, mobility etc that could play an important role in developing the future of travel.
The State of Gujarat with its rich history and home to four of India's UNESCO World Heritage Sites, with the inclusion of Dholavira of Kutch in the list of World Heritage Sites in 2021. Gujarat shines on the World Heritage Map being a state with four World Heritage Sites.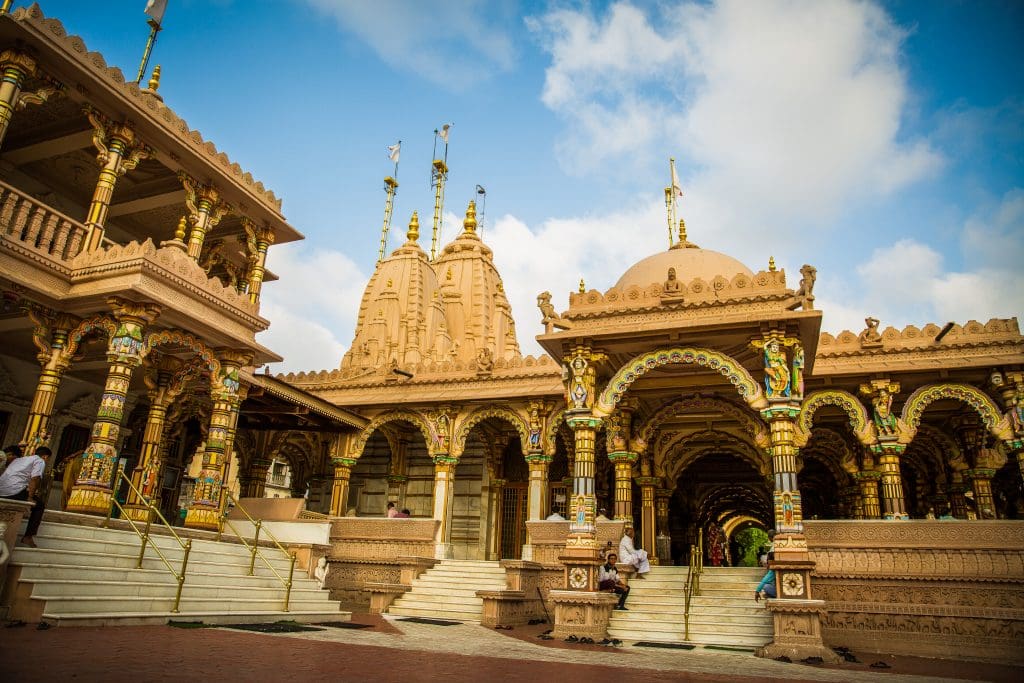 The Webinar will highlight UNESCO World Heritage Sites in Gujarat through videos and images, namely Rani Ki Vav – Patan, Champaner & Pavagadh Archaeological Park – Panchmahal, Ahmedabad World Heritage City-Ahmedabad and Dholavira – Kutch.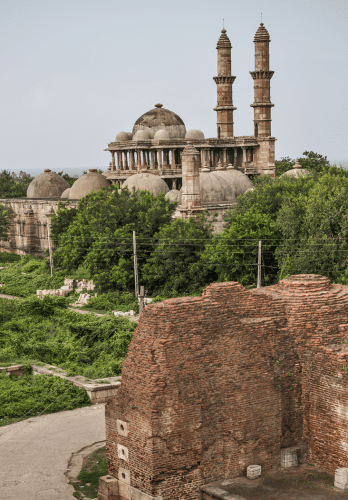 The target audience of the Webinar comprises travel agents and tour operators, association heads, tourism experts, vacation planners, travel, tourism & hospitality professionals, domestic travellers, luxury travellers, HNI and frequent travellers, leisure and family travellers, event planners, event organisers and wedding planners. students and many more.
Read More: Gujarat