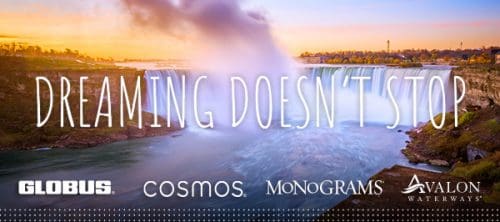 Varesh Chopra, Regional Director – India, South Asia & Middle East, Globus family of brands says, " As we navigate through the pandemic, all of us have had to rework our strategies."
He continued, "The good news is, we are now six months wiser, and soon enough, will look back upon this time as a Bootcamp that taught us perseverance and becoming leaders of hope first before we start talking travel again."
It is interesting and certainly a navigation tool to see how well travel companies are finding their way through the complete travel standstill seen during COVID and the clear strategies that have been put in place to emerge stronger and more resilient post-COVID.
Varesh Chopra goes on to say. "We at the Globus family of brands seized this opportunity to focus on meaningful, high priority areas. We have been busy and have also been continuously motivated by our partners." 
He outlines that addressing what the company had in hand was the most important challenge.
Varesh Chopra explains, "This was the most important challenge: apart from the extremely efficient repatriation arrangements we made for those who were travelling when borders were closing rapidly, more than 76% of our clients chose our Peace of Mind plan. They received letters of credit in lieu of their 2020 travel. Add to this, our assurance on maintaining 2020 pricing till we officially launch for 2021 as well as our exciting Early Bird Deals."
Continued engagement and adding value to loyal partners stayed high on the company's priority list. 
Added Varesh Chopra, "Our GFOB University courses covering all four brands comprehensively, have had record registrations and as many successful completions in the last 4 months. The industry-renowned and flagship IKE and IKSA certification programs got a timely resurgence, adding uncovered destinations across South America as well as Europe."
He continued, " The 6 sessions were held as virtual classrooms with an overwhelming participation from hundreds of agents, and ended with an examination.Our marketing team has also been tickling their knowledge quotient with exciting fun contests, and challenges all focused on fun, destination expertise and more sales when the world opens up."
Varesh Chopra added, " Lastly, we created our Why Book With A Travel Agent booklet  which will also be prominently displayed on our websites to guide browsers."
Read More: News