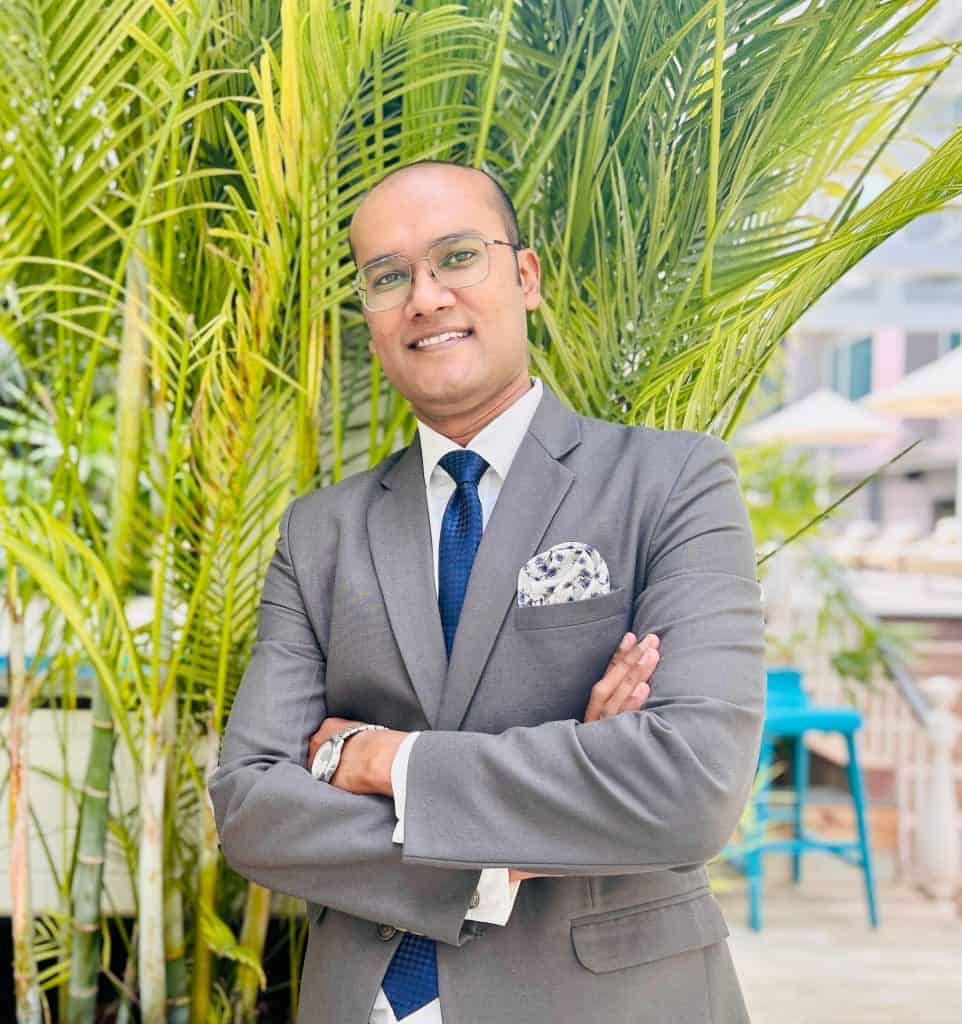 He has been driven by a deep passion for hospitality, and this enthusiasm has guided my choices and actions.
Vasudev believes in the power of continuous learning and have dedicated myself to honing his skills through education, hands-on experience, and networking with industry professionals from different hospitality brands. He has been associated with such as Starwood Hotels & Resorts Worldwide Inc., Lemon Tree Hotels and Marriott International.
As Vasudev Maheshwari moves forward on this career path taking on increasingly complex roles from Food & Beverage supervisor to sales executive to sales manager and eventually to Director of sales, his focus remains on personal and professional growth.
Vasudev Maheshwari is dedicated to taking on new challenges, expanding my knowledge, and leveraging his skills to make meaningful contributions to his team and organization. He is excited about the opportunities that lie ahead and am prepared to adapt and thrive in an ever-evolving industry.
One of the key values that has guided him is the importance of work-life balance. He understands that maintaining a healthy equilibrium between his career and personal life is vital for long-term success and well-being. This balance fuels his motivation and creativity, enabling me to achieve his career goals while enjoying a fulfilling life outside of work..
Vasudev Maheshwari excited about the future and the opportunities it holds, and he remains steadfast in my pursuit of excellence and personal fulfilment.
Read more: Appointments