#ReviveRebuild | Today's Traveller initiative "Revive and Rebuild the Hospitality and Travel Industry" invites Veer Vijay Singh, CEO & MD, Trance Hotels to share insights on new challenges in the wake of the second Covid wave and mapping a strategic way forward …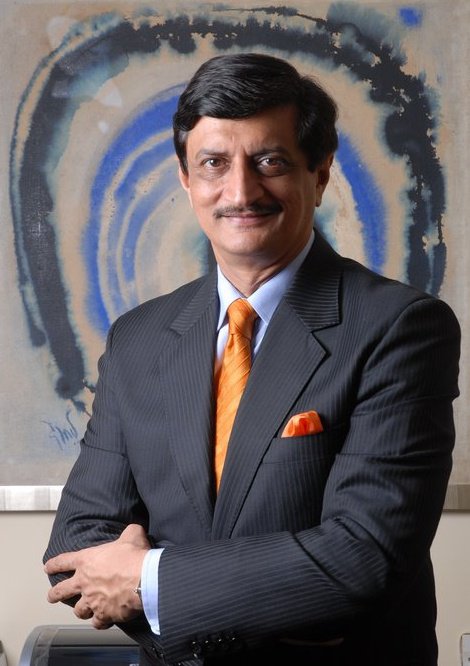 Today's Traveller: How do you assess the current situation?
Veer Vijay Singh: The 2nd wave of Covid has knocked us out very unexpectedly and day-by-day the situation is extremely volatile.
In 2020, the Indian Hotel Industry lost 65% of its business revenues and the industry hopes of revival have now got shattered. It has affected all the important parameters of ARR, Occupancies, RevPar, and profitability.
Others than the finances, the major concern has been the safety and the health of the stakeholders and more so the Hotel staff who are the frontline warriors during these tough times.
Today's Traveller: Were you prepared for a second Covid wave scenario and the likelihood of a further setback?
Veer Vijay Singh: To be honest, the Indian Government and the industries were not prepared for the 2nd wave – they should have been as it was evident by watching the Western countries where the 2nd wave had already played havoc. The new mutant has spread much faster and has also affected the below 45 age group, which is a very large part of the population in India.
The situation in India had started showing a very positive turn till Jan-Feb 2021 and hence, we let down our guard. Maybe the large congregation of people at the Kumbh Mela or the Elections happening in various states like West Bengal, Kerala, Tamilnadu, and Assam or religious gatherings during Ramzan, etc have played a significant part. The results are right in front of our eyes and have brought the health conditions of our country to its knees.
Today's Traveller: What new challenges are likely to take shape?
Veer Vijay Singh: The biggest challenges are foreseen are as follows:
Shortage of trained Doctors and Nurses as all of them have been challenged in the last year due to continuous serving and taking care of the Covid patients in various Hospitals.
We have depleted business resources in the Hotel Industry which is further going to suffer as one cannot foresee the opening of foreign travel in the near future and the present fear is surely affecting the domestic clientele also.
Some cancellations are being once again seen due to curfews and government restrictions which have been once again imposed to restrict the spread of the virus.
Staff in the industry are once again going to be subject to a reduction in salaries or losing their jobs. One can see the exodus of labour from the metro cities already taking place.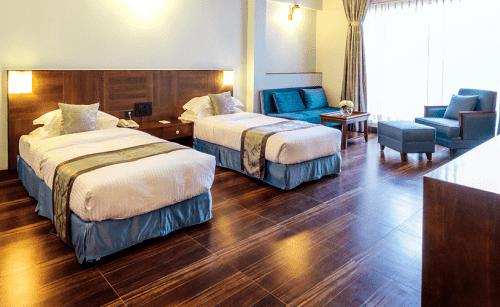 Today's Traveller: The way forward with strategies to rebuild the travel and hospitality industry
Veer Vijay Singh: This topic on developing strategies have been discussed since 2020 but they surely need to be re-looked at as some of the situations this year are different than of 2020. We need to re-strategize as follows:
Health & Safety
This is the key factory and needs to be emphasized as the spread of the 2nd wave is far more deadly and has affected the younger generation.
The most critical action plan should be to get the nation vaccinated. We have two Indian-made vaccines in place (Covishield & Covaxin) and the productions of these are not going to suffice a population of 138 crores.
We need to get some more approved vaccinations from Russia, the US, and a few more in India which are of good quality and have passed statutory requirements and standards. These need to be approved and procured ASAP. The vaccination drive should not only be opened up to private hospitals but also to large industries for taking care of their own staff so that the vaccine program is done smoothly and steadily.
Hygiene and Covid Protocols
We in India lack hygiene standards and this is a great opportunity for us to amend our habits and ensure that all Covid protocols are strictly adhered to even post vaccination by guests, staff, contractors, and all those who come in contact during operations in our Hotels.
Hospital Connect
Hoteliers have always been known for their PR and connect with their guests, bureaucrats, politicians, hospitals, schools, colleges, etc. This is the time for the GM and HR to connect with Hospitals and in case of emergency they could get their guests and assure treatment and regular supplies of oxygen, plasma, medicines in case of emergencies.
Sensitivity Towards Our Staff
During these tough times, we need to have good connections with our associates as most of them have been under severe pressure by not only been asked to work in difficult circumstances in our Hotels but also deal with Covid positive customers.
Some have lost jobs and got a cut in their salary and wages. There have been unfortunate cases of many of them getting affected and some of them even losing their lives. The management must be extremely sensitive to them during this difficult period. The HR department must have a paramedic, covid preventive department started as it appears that this virus is not going away so easily and will continuously require attention in the years to come.
Government Assistance
Various Hotels and Airline bodies such as FAITH, FHRAI, HAI, TAAI, TOAI, etc need to keep trying with the Government to make them understand that this Industry is not only for the elitist but serves a great purpose for employment, foreign exchange earnings, hence we must get certain rebates on taxes, electricity tariff, better rates on loans and payment structure and finally industry status.
The Government also needs to make a new plan for marketing India as a destination once the flights open but in the meanwhile strongly encourage domestic tourism once the situation is better.
Re-Strategize on Sales and Marketing and Finance Management
Alternate segments of business need to be looked at such as :
Home delivery
Industrial catering
Outdoor Restaurants
Wellness business
Utilization of laundries, etc.
Cash is God and hence, all expenses to be postponed need to be looked at. This is also the opportune time for re-planning your staffing requirements and look at other fixed costs and challenges, the old age practices of profitability, food cost, staff ratio, etc.
One can only pray and hope that the 2nd wave shall reach its peak by May and we will be in control, however, this will not give us the respite and time to relax and we will have to be fully prepared for the 3rd wave.
The Covid Pandemic has taught us that health is most important not only to the aged but to each and every one of us. Let us practice the 5 "P"s of health to build up our immune system:
Positivity
Physical wellbeing
Pranayama and breathing exercises
Proper eating
Prayers
Let us spend time with our families and we shall surely win this war against this virus if we stay positive and together.
Read More: #ReviveRebuild