Vikram Sharma has been appointed as the Multi Property Director of Human Resources for The Westin Gurgaon, New Delhi and The Westin Sohna Resort and Spa.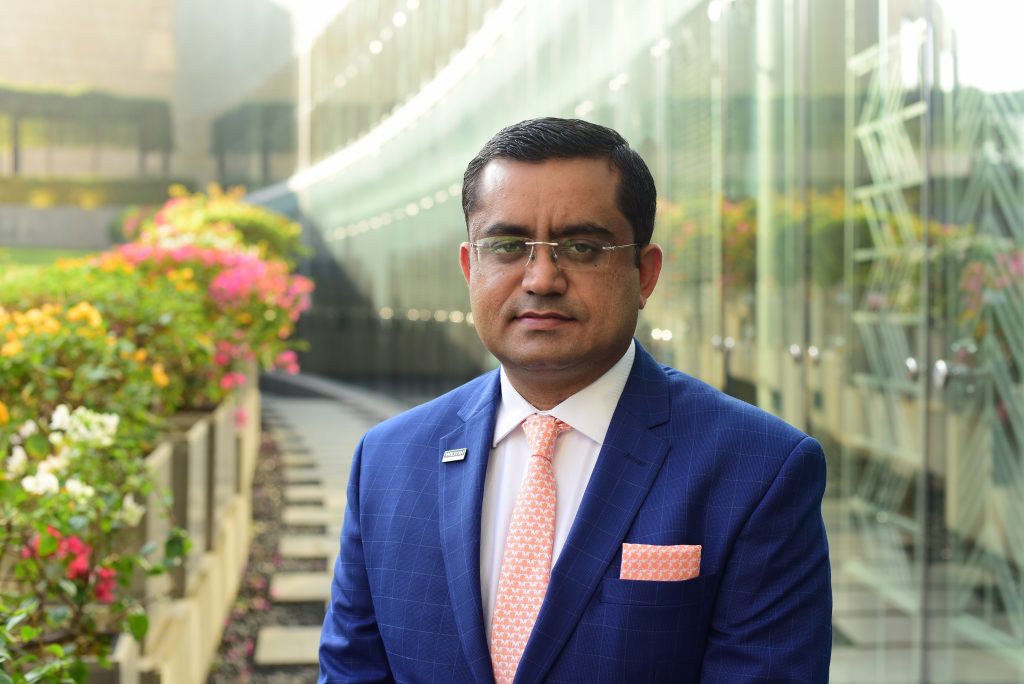 A seasoned hotelier, Vikram Sharma brings with him a rich and diverse repertoire of experience of over 17 years.
After graduating from The Institute of Hotel Management Catering Technology and Applied Nutrition, Mumbai and having completed a prestigious Masters degree in leadership from XLRI, Jamshedpur.
He started his career with the Hyatt Group in 2004 and thereafter moved on to become a part of Marriott International in 2013, having worked in diverse roles with brands like The Ritz-Carlton, Westin, JW Marriott amongst others. In his last stint, he was associated with the JW Marriott Kolkata as the Director of Human Resources.
An excellent team player known for his strong interpersonal skills and creative thinking, Vikram Sharma will be helming the full spectrum of human resources and talent development functions across both the hotel and the resort in his new role and will be instrumental in ensuring a strongly motivated team to achieve the complex's strategic goals.
Vikram Sharma believes that great guest experiences find their roots in great associate experiences, where associates are proud and energized by the meaningful impact their work has on guests. He looks forward to creating engaging, high-quality learning experiences and creating an environment where all associates understand and embrace the link between purpose and performance; that will in turn empower them to do their best.
Rahul Puri, Multi-Property General Manager for The Westin Gurgaon, New Delhi and The Westin Sohna Resort and Spa said, "We're delighted to welcome Vikram to the complex team."
He added, "I'm a firm believer that our associates are at the core of our business and operations, and I look forward to working closely with him to ensure that our people strategy is aligned with our organizational strategy and our valuable talent across all functions of the hotel and resort."
Vikram Sharma's result-driven approach and immaculate strategic acumen have also led him to multiple accolades and achievements like HR Leader of the Year 2020 for APEC by Marriott International, Top 100 minds in Hospitality Industry 2018, Young Human Resources Leader of India 2017 by Federation of Hotels and Resorts Association of India; to his name.
Outside the realm of work, Vikram Sharma is passionate about travelling and a long bike ride is his stress buster. He takes pride in calling himself a family man and enjoys spending time with his family especially his toddler, being the doting father.
Read More: Appointments