Today's Traveller joins hands with IHM- Aurangabad in this wonderful initiative "Thursday Talks at IHM-A in association with Today's Traveller." Listen in to the Webinar on Glorious GMs 2.0 – Leading The Way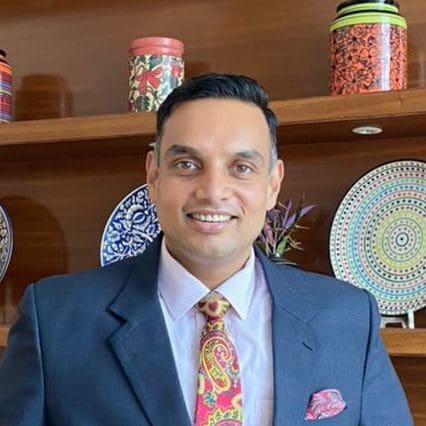 Speaking at the webinar, Rahul Kargaokar, General Manager, Hilton Garden Inn, Lucknow, said, "People are the worst hit in this pandemic; many are minimum wage earners who had to be let go off and are struggling now. We must prioritize to re-hire the people who we let go during the pandemic. We are a people-centric industry – we work with people and for the people. In the current circumstances, we are reducing contact as far as possible. It is not practical to expect delivery of a hotel experience without people connect."
He pointed out, "Unfortunately, the hotel industry staff is not considered as front-line workers who should be prioritized for vaccination. When the pandemic first hit us, it was hotels that were used as quarantine centres for Indians returning home, and then again, when hospitals ran out of space, it was hotels that got converted into makeshift hospitals, yet no priority was given to hotel staff for vaccination."
He added, "We implore upon people to show some sensitivity and empathy towards hotel employees – they are stressed, financially affected and severely short-staffed. Yet they try their level best to give you the same experience that you expect from a hotel, even though you are paying significantly lower rates than the pre-pandemic time."
He concluded by saying, "At the end of the day, when our guests take a break to escape from their mundane lives, it is the hotel staff that facilitates your break by comforting you and taking care of you. But remember that these staff members have nowhere to go for a break from their daily life."
Rahul Korgaokar, is a proud alumnus of IHM-A and Oberoi Centre of Learning and Development. Rahul began his career in the Department of Food and Beverage. He has worked with many leading hotel brands such as Oberoi Hotels and Resorts, Movenpick Hotels and Resorts, Marriott International, and Lemon Tree Hotels. He recently transitioned from being the General Manager at Aurika, Udaipur, to Hilton Garden Inn, Lucknow.
Rahul is an avid reader, traveller, and self-proclaimed gourmand. He is a polyglot who can communicate in Hindi, Marathi, English, French, and German.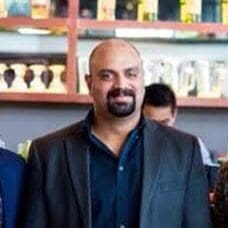 Rohan Kichlu, Head of Operations, Compass Group, Rohan was firm in his belief that "Finance is the new "heart of the house", It is the pulse of the business and the nervous centre of the entire hotel eco system. It is everyone's responsibility to work in the system to manage the finances really well. The onus now does not lie upon Finance or Revenue Managers anymore. Understanding Working Capital, Cash Flows, and Economic Balance is now extremely important to take key decisions in new market scenarios."
Rohan Kichlu is a proud alumnus of IHM-Aurangabad from the class of 2006 and continues to interact with their alumni and graduates very often across the industry.
He is currently Head of Operations at Compass Group India and looks after the foodservice and hospitality portfolio for varied clients in a large global account. His 15 years career includes his initial base with the ITC Hotels in Food & Beverage Service and Hotel Operations, a full-time MBA from Johnson and Wales University (Rhode Island), a short stint with HVS post the MBA and The Park Hotels as Director Food & Beverage before joining Compass Group as General Manager for Operations.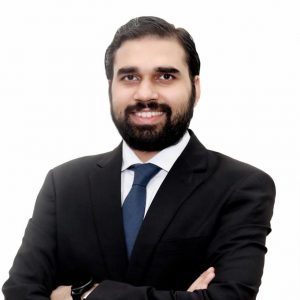 Karan Rahan, Deputy General Manager-Business Development, The Ascott Limited, Gurgaon stated, "Understanding market conditions such as commercial vs. leisure, per-diem driven vs. experience-driven, product-based luxury vs location/understated luxury, be experience-driven, social recognition vs relaxation, technology-driven vs. high touch is the new evolution to vouch for."
Talking about development trends, Karan pointed out that "Over 50% of the inventory is coming up in tier 2 and 3 markets. The pandemic has undoubtedly impacted us, and the effects can be seen in long-stay and leisure markets."
He further added, " A changing scope of branded inventory, villas and homestays are taking over the luxury segment. There are more advantages in leaseback inventory than the existing one and have supplementary scope in asset management."
Karan Rahan is a proud alumnus of the Institute of Hotel Management- Aurangabad and is from the class of 2010. A seasoned hospitality professional with a diverse professional background ranging from revenue management to consulting and development. Having worked in various locations within the country and different hospitality formats, he brings forth an in-depth understanding of hospitality markets, demand trends, brand viability, and investor returns for various hospitality projects in India.
Mehul Lodaya, General Manager, Upendo Hotels, Zanzibar, Tanzania quipped that "Stakeholders today are looking at a change in their management style in which they are more focussed on a sustainable, considerate and humble approach. They are motivated to rebuild and reassess their business model. And are now more involved with their business, looking at new business streams and methods of creating revenue, considering a new approach and ways to help the community by providing a sustainable platform that is beneficial to the business and the environment".
He further added, "This helps support the bottom line and provides a more holistic and new business approach. Communication and expectation go hand in hand, which help reassure the stakeholder of the continued vision of their business".
Mehul Lodaya is also a proud alumnus of IHM-A from the class of 2011. He comes equipped with extensive knowledge and experience within the hospitality sector for over 12 years. He has worked in independent boutique hotels to large luxury resorts in East Africa, which comprise Design Hotels of the World and Luxury Hotels of the World. As an approachable, hands-on, and passionate General Manager, he aims to create a collaborative team that follows the values and principles of respect and integrity within a working environment.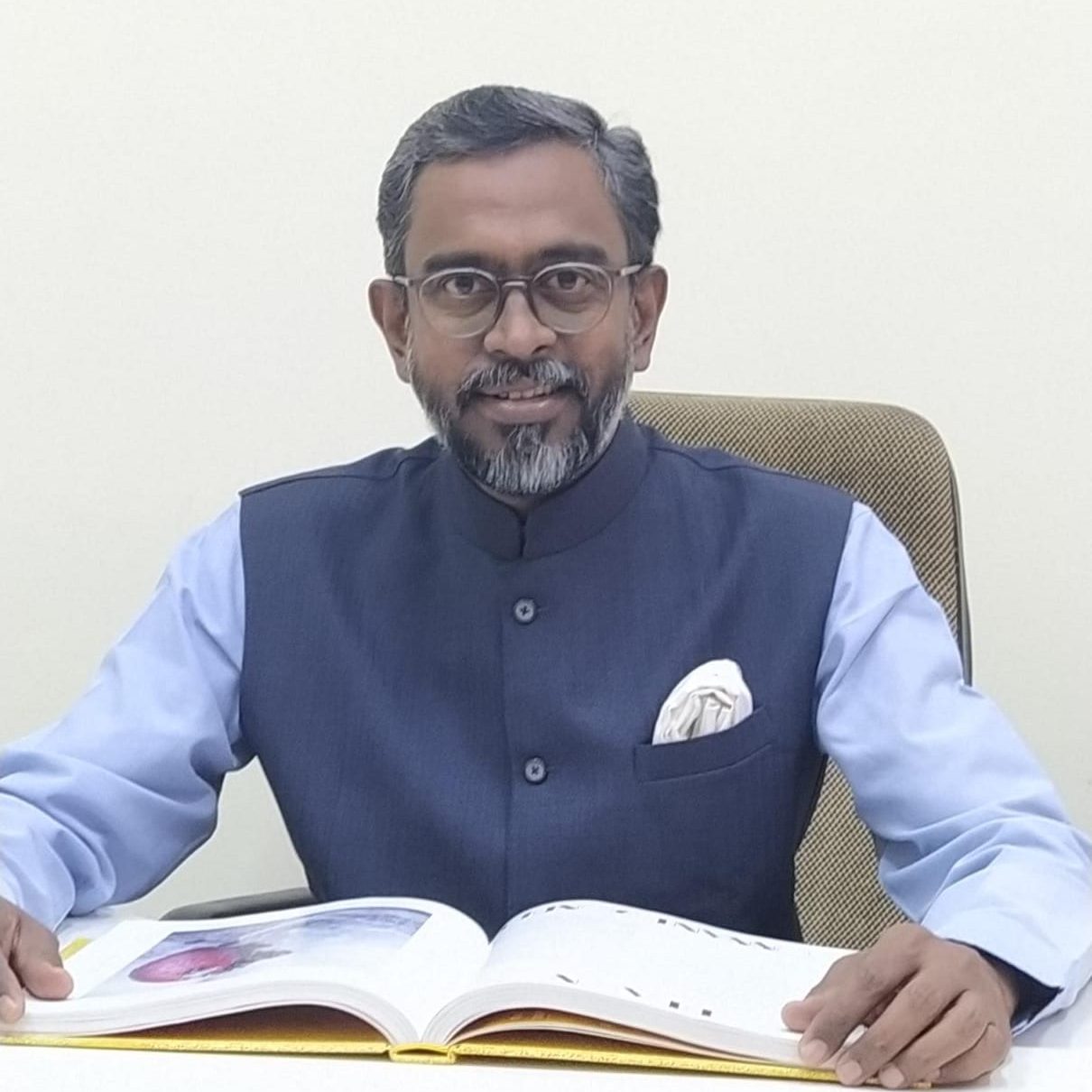 Dr. Satish Jayaram, Principal – IHM Aurangabad who moderated the webinar, summed up the key takeaways:
Strengthen the communities so that they become sustainable units allowing them to build a future around them. Managing stakeholders means building great communities, which can be communities of respect, or co-dependence or for future sustainability.
Restructuring of the real estate investment trusts, markets and products are metamorphosizing into becoming experiential in nature. The silver lining in the current crisis is the Experience Economy which will help the industry to recover and resurge.
Empathy is important and a lifelong lesson for leaders and managers. They must support their staff and be with them in the current scenario.
Conventional methods of analysing on the basis of ratios and percentages is the story of the past. The real cash in the till matters, Cash is king as it is the true indicator of the business performance.
Dr. Satish Jayaram, Principal – IHM Aurangabad
An alumnus of Cornell School of Hotel Administration's General Manager's Program and Indian Institute of Management, Ahmedabad's Revenue Management Program, he has contributed to Curriculum Development as Subject Expert on AICTE's All India Board for Tourism and Hospitality Management. He joined the Institute in 1996 after working in Hotel Operations for 7 years essaying various operations, marketing, sales, and revenue management responsibilities.
He currently teaches an Innovation module, known as a transformational experience for students. He has won the Best Faculty award over 4 years, alongside the Dewang Mehta National Educational Award twice in 2018 and 2019. The 8th World Education Congress recognizes him as 251 Fabulous Global Education Leaders. He now leads the Strategic Innovation Domain with a vibrant team of faculty members developing new research writing and incisive models with a signature passion and commitment.
Watch More: Webinars