Today's Traveller joins hands with IHM Aurangabad to share insights from the industry experts every Thursday. Listen to the Webinar on Beverage Basics 2.0.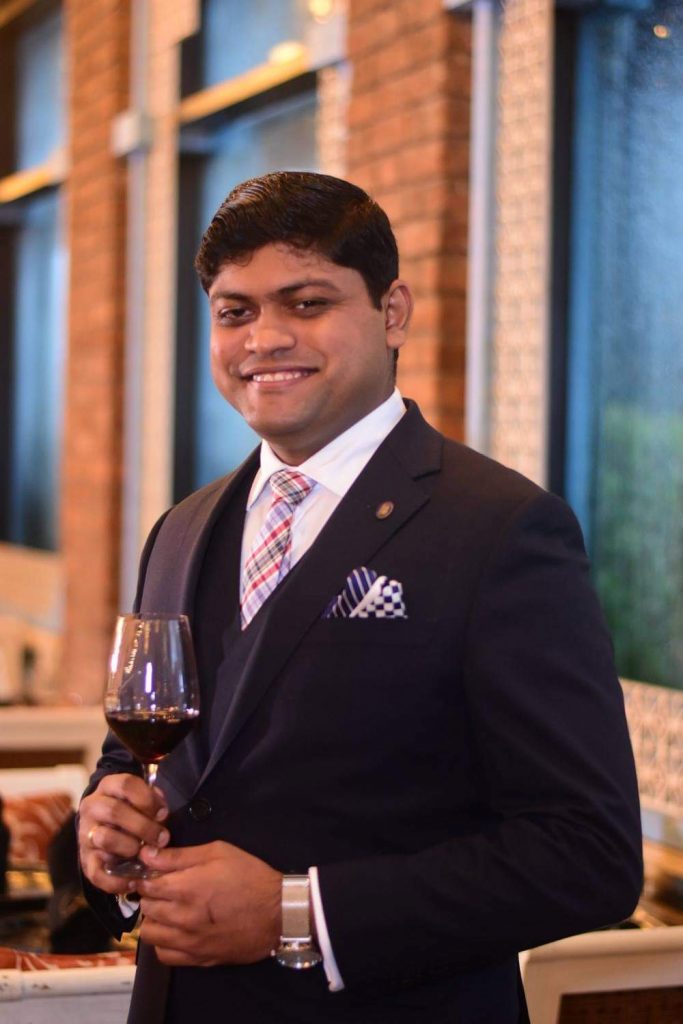 Speaking at the webinar Abhas Saxena said, "Beverages in India have come a long way in the last decade. It is significant to understand the importance of evolving consumer cultures to develop a beverage program for any institution. In the pursuit of understanding today's consumers, one realizes product innovation and its roots. Staying abreast helps to remain relevant in the market and create sustainable programs."
A proud alumnus of IHM Aurangabad from the class of 2009, Abhas Saxena has spent the last decade donning several hats in the discipline of Food and Beverage, He is among the very few beverage professionals in India to be certified as a sommelier from the Court of Master Sommeliers, Europe. In addition, he won the tenth edition of the Indian Sommelier Championship and has been affirmed as the best sommelier in India by various publications.
Currently, he is working as a Sales and Marketing consultant helping various Alcoholic beverage companies to drive consumer engagement initiatives and forming strategic partnerships with hospitality organizations.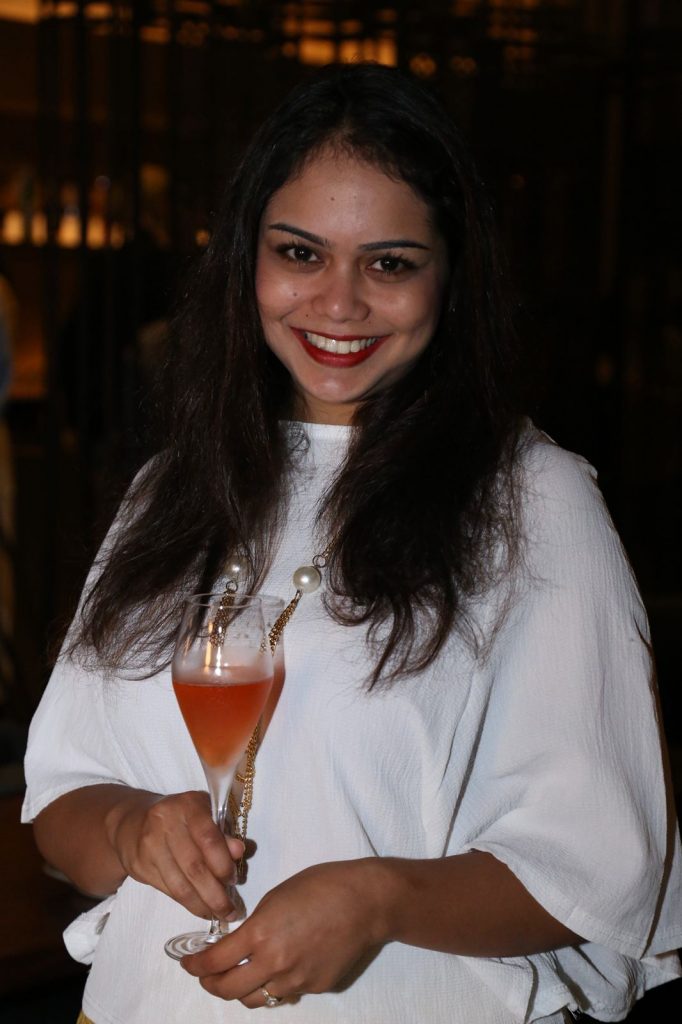 "Wine education won't necessarily sell wine, but it gives you a reference to selling wine." – Apurva Gawande.
She continued, "Having a charismatic personality and a flair for the subject is a crucial requirement when working on the floor. However, having sound knowledge of beverages, in this case, wines will enable you to upsell wines by narrating a story, suggesting alternatives, creating your own pairings, and training team members! All of which eventually leads to higher sales."
Apurva Gawande pointed out, "The second important thing to remember is that education is rarely free. There is an urgent need for well-educated, direct marketing proficient staff, managers, and leaders in all aspects related to consumer direct beverage sales programs. However, one of the biggest challenges we face in India is access to quality education at reasonable prices."
She elaborated, "At Curated Wines, we aim to bridge this gap by providing customized courses to your requirement and getting you to experience a wider range of wine and wine styles. There is an urgent need for well-educated, direct marketing proficient staff, managers, and leaders in all aspects related to consumer direct beverage sales programs. Investing in education will always reap benefits in the long run, so don't be scared to make that investment today."
An alumnus of Le Cordon Bleu, Paris, and IHM – Aurangabad, Apurva Gawande is also a WSET level 3 holder and currently pursuing the final level of the Diploma program. In 2015, she commenced her journey into the world of wine and visited various iconic and boutique wineries in France, this experience developed a desire to delve deeper into the world of wines by developing a thorough understanding of the production, geography, and markets worldwide.
As a certified WSET certified educator, Apurva Gawande has trained more than 300 people across the country. She has worked with leading hospitality organisations such as The Oberoi Hotels and Resorts, Taj Hotels, Palaces and Resorts, and educational institutions such as DICE, Don Bosco School of Hospitality studies, and many others.
In addition, her wine consultancy services include curation of luxury and bespoke events for corporates and HNIs in Mumbai and public speaking events, including a masterclass or an informal wine event for a select group of audience.
Syed Asim Raza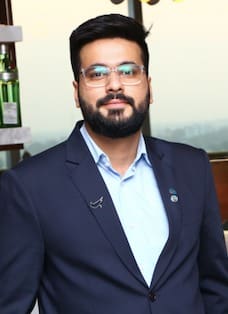 Speaking at the webinar, Syed Asim Raza shared, "India consumed 6.5 billion gallons of alcoholic beverages and manufactured just 10 million litres of alcoholic beverage in 2020, with an average consumption of 5 litres per capita." He added, "There is much room for growth in the alcoholic beverage import business, and to get into it, we need to understand the market gap and satisfy the demands of the market we are catering to while keeping costs in mind to create a great portfolio for distribution in the Indian Market."
Another proud alumnus of IHM – Aurangabad, from the class of 2020, Syed Asim Raza began his career in sales and marketing for an Alcoholic Beverage import house known as Monika Enterprise. Currently, he is working as a Curator and an Educator with Indulge India.
Moderator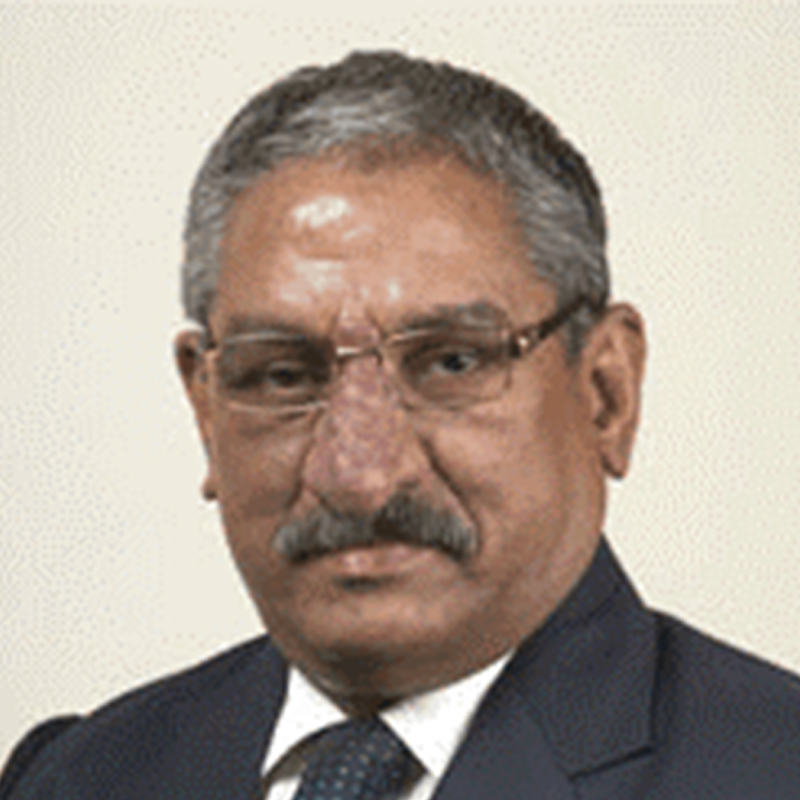 The session was ably moderated by Arun Kumar Sharma, Assistant Professor – Food & Beverage Service.
A Diploma in Hotel Management, Catering Technology, and Applied Nutrition, Bachelor of Science (Hospitality & Tourism), Master of Science (Hospitality & Tourism) Level 2 Certified for Appreciation by the Wine & Spirit Education Trust, Arun Kumar Sharma has 40 years of experience in his domain and is an industry veteran.
From Bartender to Restaurant Manager and Banquet Manager, Arun Kumar Sharma has done it all for almost 25 years in Food and Beverage Operations across various properties inside "Taj Group of Hotels. He is an Assistant Professor at the Institute of Hotel Management – Aurangabad, India, and teaching in Culinary Arts at the Foundation and Intermediate level.
He joined the Taj group of hotels in 1985, and then in 2008, he moved to IHM-A and joined the teaching profession. He holds a First-Class M.Sc. Degree in Hospitality and Tourism Studies. His area of interest is Wine and Food, and he brings the Events Industry to life in the classroom.
Beyond the classroom, he is also responsible as an "Academic Librarian" and manages and promotes learning resources to users.
Key Takeaways summed up by Arun Kumar Sharma on the webinar on Beverage Basics 2.0
One needs to have an in-built passion for aspiring to have a career in the Alcobev industry, and the industry needs a lot of young, energetic, well-educated, and charismatic professionals in the days ahead.
Product innovation in the Alcobev industry is at its peak, resulting in products like alcohol-free wines, vegan wines, gluten-free wines, cider, mead, etc., in a way that is better and healthier for people to consume because consumers are nowadays becoming more conscious and aware.
Sustainability as a concept: the Alcobev industry is pushed to take sustainable steps to be relevant in the current market. Being eco-friendly is the name of the new game.
Conventionally, social media also plays a significant role in maneuvering the consumer's mind to choose brands and types of liquor.
Read More: Webinar