Today's Traveller joins hands with IHM Aurangabad to share insights from the industry experts every Thursday. Listen to the Webinar on Food Fundamentals.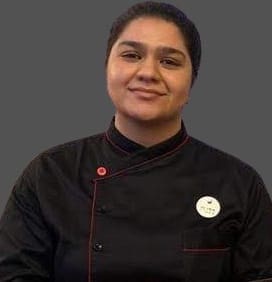 Speaking at the webinar, Zarin Mirza, Chef and Culinary Expert, Ahmedabad said, "COVID 19 has changed the way the food business has been functioning all these years. People are more restricted to their known surroundings and refrain from stepping out to unknown territories. Known Brands are preferable and hold goodwill with people."
She continued, "The lockdown paved the way for aggressive growth in the semi-cooled or ready-to-eat segment in the meals business. Restaurant businesses have seen a drastic change from dining into takeaway or deliveries; the ratio has turned around from 80:20 to 40:60. This also indicates that the consumer mindset has evolved, today's consumer is aware of what they are eating, and preferences are quality-oriented."
She was of the opinion that, "Cooking at home and people learning how to cook by themselves is a phenomenon that has made a strong comeback during this time, including people going back to their roots and opting to eat how our grandmothers ate. They want to learn regional cuisines and use locally available ingredients. People are more conscious about seasonal produce and have made changes to their eating habits. In addition, there is a sizeable audience interested in learning different world views and learning international cuisines."
Further, she quipped, "Restaurants have consciously opted for Farm to Fork approach and are procuring directly from the 'source', allowing people to trace the ingredients in their meal to the geographical region and the farmer."
She was of the belief that this change is a win-win for both the consumers and the farmers, where this practice will promote healthy eating practices and help create a better livelihood for the latter.
"As chefs, it is our responsibility to teach people how to use their traditional regional ingredients in their classic cooking style because If not, we will lose our heritage," she remarked.
A proud alumnus of IHM-Aurangabad, from the class of 2005, Zarin Mirza began her career with IHCL as a management trainee and grew in the company to earn her stripes as a Junior Sous Chef for Masala Bay at Taj Lands' End, Mumbai. Later, her career took her to places that included a stint at Pranav Joshi's cooking academy as a Head Chef and as a Corporate Chef at Ahura Restaurants Pvt. Ltd. For TOMATO and DHOOM DHAAM.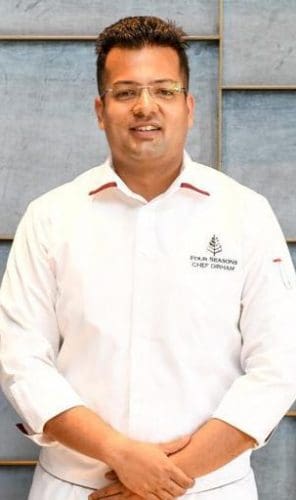 Upon reflecting on the major influences which have impacted his journey in the culinary world, Dirham Haque, Executive Sous Chef, Four Seasons Hotel, Bengaluru shared that travelling to new places and trying out various cuisines on offer made him fall in love with food. He reminisced about his trips with his family to London, Warsaw, Baghdad, and other cities. He fondly recollected the Kibbeh and Kebabs from Baghdad and expressed his belief that "Iraq has arguably the most flavoursome food in the Middle-East."
He further added, "In the years that we spent living in Baghdad, my mother mastered the art of Iraqi cuisine including finger-length dolmas stuffed with minced meat, rice, nuts, and spices all bound together with lemon zest."
Speaking about recent developments, Dirham Haque, pointed out, "In the past few years, luxury dining and sustainable practices have strongly aligned, resulting in a synergy that has made clean eating preferable. Going locavore is a big trend, especially post the pandemic, and seasonal produce rooted in provenance plays a big part in the dining scene."
He continued, "As the local produce received in kitchens is fresher and free from any harmful chemicals (pesticides), a clean flavour profile is expected. This has resonated with many discerning guests leaning towards wellness, who have further delved deep into their own versions of clean eating. Whether vegan, locally sourced or regional, we have dedicated a part of our menu offering to these at Four Seasons."
Moreover, he felt that "Clearing toughest of hygiene certification audits gives us a sense of satisfaction. Not to forget, that this gives the best quality of food to our guests, with an assurance of our brand values. It can be a big reassurance to guests, and in the post-pandemic world, a certain authenticity too."
He concluded with, "When fresh, locally grown ingredients are the lead stars of the show, there is little else to do in the dish, apart from letting it shine on its own."
A proud alumnus from the class of 2008, Chef Dirham Haque's career journey includes working with globally renowned brands: ITC Hotels, The Oberois Group, Jumeirah Hotels and Resorts, and Four Seasons Hotels and Resorts.
He is known for his own signature style and owes much of it to the Indian Kitchen and the Dum Pukht method belonging to the Mughal Empire's Kitchens. He is a champion and practitioner of using local ingredients and farm-to-table produce for his preparations.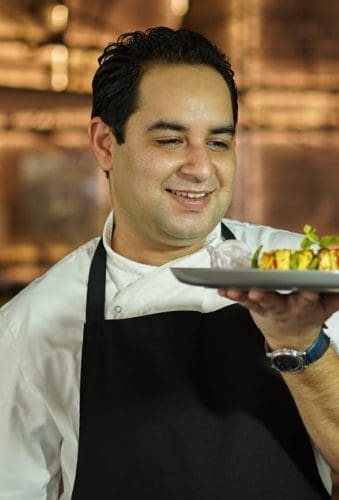 Speaking at the webinar, Vaibhav Arora, Executive Sous Chef, Renaissance Hotel, Ahmedabad stated that the services industry is known for creating memorable experiences and by trying to co-relate the growth and expansion of service-oriented organizations.
Vaibhav Arora is a champion of fusion food and tries to create unique experiences by understanding his audience and their taste buds. He draws inspiration from his travel exploits where he tries to imbibe and experience different cultures, languages, and experiment with local food.
He stressed, "Every experience must be looked at from a learning perspective where transparency and open communication act as key factors to understand the nuances and finer elements."
Vaibhav Arora is an alumnus of IHM-Aurangabad, from the class of 2007 who has versatile work experience across domestic and international brands which include IHCL, Marriott International, and Hilton in India and U.A.E. He is known to be a diligent leader and competent in researching and evaluating the commercial potential of emerging food trends to drive sustainable growth.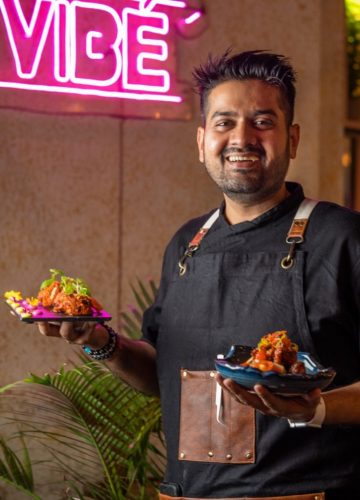 Abhishek Botadkar, Director Food, and Beverage at RT Hospitality; Partner at The Cheesy Crust Pizzeria stressed, "No Matter how innovative or creative one would like to be – it is advisable to keep the flavours and authenticity intact."
Growing up in a diverse community, Chef Abhishek Botadkar developed a wide palette for various cuisines, which came naturally to him at a young age. He was exposed to vivid flavors of Sindhi Kadhi, Gujarati Kadhi, Maharashtrian Aamti to Andhra Rassam due to his diverse family, which acted as a catalyst that brought him to this stage of life – 'Flavors'!
Speaking of Modern Indian Cuisine, he remarked, "It is a rage that has grown over the past 10 years or more. The popular and fashionable trend has changed shape many times with various concepts from different Chefs across the globe adding their perspective to newer versions of Modern Indian Cuisine."
Chef Abhishek Botadkar further added, "Some chefs believe that using an array of spices or herbs in a single recipe would enhance the flavours and tantalize the palette." However, his experience with his patrons points towards a different expectation wherein they don't mind experimenting for a bit, however, they prefer a meal that is light on the gut while enjoying subtle flavours.
After working with legends in the culinary world such as Chef Vineet Bhatia, Chef Ajay Chopra, and Chef Rakesh Talwar, he shared that "one lesson that has been deeply ingrained in him is the art of using minimal ingredients to understand each flavour."
Moreover, he opined, "Modern Indian cuisine today is being driven by molecular gastronomy. For instance, a humble chutney has been converted into a foam and served over Chaat or a sphere of curd makes for a theatrical experience, but I am not sure if that will make anyone go back to dine at the restaurant."
Speaking about the current scenario, Chef Abhishek Botadkar stated, "Restaurants are only allowed to function for a few hours, and so chefs have reworked their Menus and focused on curating small plates or sharing plates where portion sizes are smaller and priced appropriately, allowing guests to have a wholesome experience in a short span of time."
Young dynamic and enterprising Chef Abhishek Botadkar is bustling with enthusiasm and innovative ideas and leads the team as Food and Beverage Director at RT Hospitality Group, working with Celebrity Chef Rakesh Talwar. Concurrently he is a Partner at The Cheesy Crust Pizzeria, with outlets in Mumbai, and Pune.
Chef Abhishek Botadkar is a proud alumnus of IHM-Aurangabad from the Culinary Arts & Management program. In addition, he holds a GMAP certificate from Starwood/Marriott International and has trained under Michelin Star Chef Vineet Bhatia.
His work experience includes stints at ITC Grand Maratha Hotel, the famous F Lounge Diner Bar- an F TV & Westin Hotel Association, Gurgaon, a brief time at The Spare Kitchen, Mumbai, and an award-winning fine dining restaurant for two consecutive years. He has a flair for Modern Indian Food and has also had his share of experience overseas in the USA, Malaysia and Saudi Arabia where he was leading the kitchen brigade.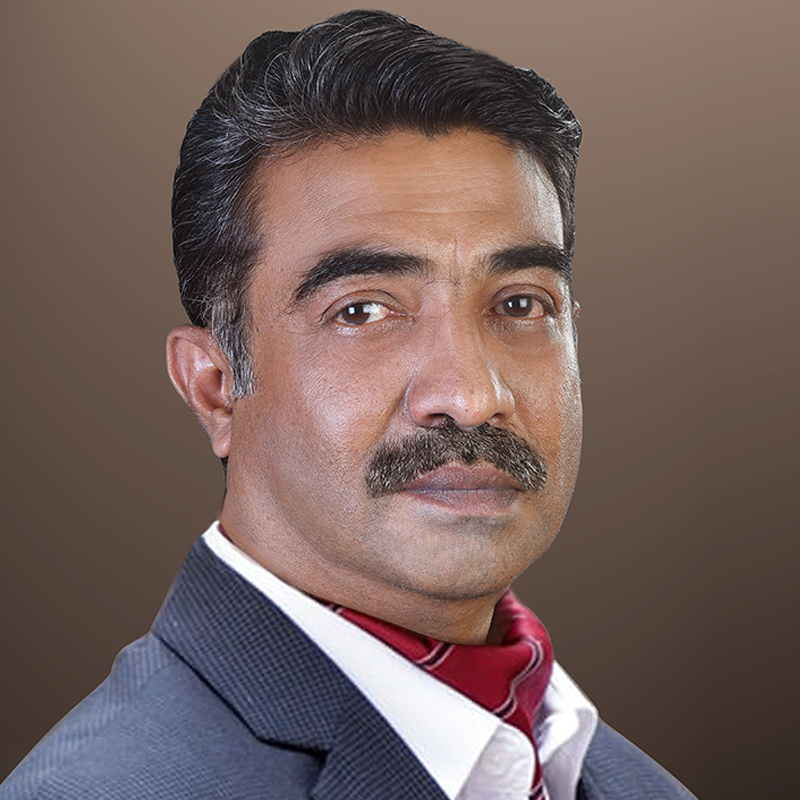 Chef Pramod Kesave, Associate Professor – Culinary Arts was the Moderator for the webinar Food Fundamentals 2.0.
He summarised the Key Takeaways:
Going locavore is a big trend, especially post the pandemic, and seasonal produce rooted in provenance plays a big part in the dining scene.
The service industry is primarily known for creating memorable experiences.
People want to learn how to cook, they want to develop it as a skill which they can use and are interested in learning different world and authentic Indian cuisines.
A recent trend is the use of vegetables in the form of a beverage or a mocktail.
With a Diploma in Hotel Management, Catering Technology, and Applied Nutrition bridging to a Master of Hotel Management, Chef Pramod Kesave started his career in 1993 with the Taj Group of Hotels as a Trainee Chef. He has held multiple cuisine operations positions in their hotels before moving to Cunard Sea Bourne Company on their luxury ship "M/s Caronia" as Galley Chef.
On returning to India, he re-joined Taj Hotels, holding the position of Executive Chef in Madurai, Kovalam, and Khajuraho. In 2008, he shifted to the Learning and Development function and soon became L&D Manager, being responsible for rolling out the Learning Management System, after which he joined IHM-Aurangabad in 2014.
A hands-on Course Leader to Culinary Arts students teaching them Food Production Operations and Contemporary Gastronomy, he strongly believes in practical skill development. His research interests are in Supply Chain Management and Ethnic Food Traditions. His doctoral research focuses on Logistics and Transportation solutions in the hospitality industry.
Watch More: Webinars