Today's Traveller joins hands with IHM Aurangabad to share insights from the industry experts every Thursday. Listen to the Webinar on Food Fundamentals.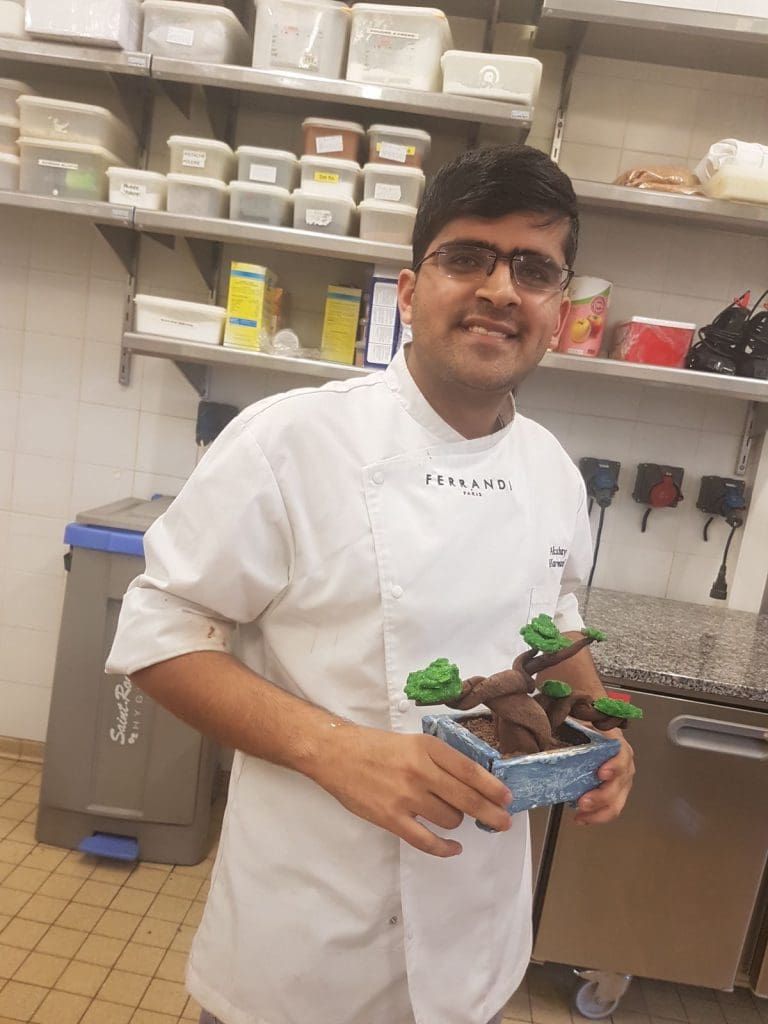 Speaking about his experiences at the webinar, Chef Akshay Harwani emphasised, "The Freshness in Bakery product is what the customers look for and it translates to the real value for the price paid. Evolving in current times will set the base for a future course of action. It becomes vastly significant for a unit to use the correct recipe, right ingredients that are locally available, and adaptations based on the local palate – only then it becomes a correct mantra for optimizing your profit margins."
Speaking from experience, Akshay Harwani quipped that the value proposition is directly co-related with the freshness of bakery and patisserie products. He emphasized that it is critical for a business unit to use the correct recipe and the right locally available ingredients to create adaptations befitting the local palate to increase market share and to optimize profit margins.
Chef Akshay Harwani and his family members manage Sweet, Savory, and Confectionary "Manohar Dairy & Restaurant" in Bhopal. He began his career as a Starwood Class Programme Intern at Westin Garden city, Mumbai, later he joined Theobroma, Mumbai as an apprentice under Chef Kainaz Messman to learn baking essentials and practiced his skill at her bakery.
Chef Akshay Harwani pursued a diploma program in patisserie and bakery at the world-renowned Ferrandi, Paris, to add to his skills set. Later, he returned to Bhopal to help his family in scaling up the business.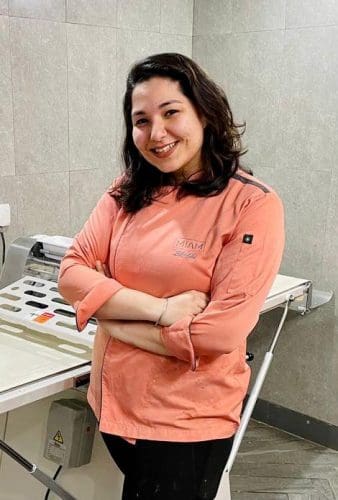 Based on her experiential learnings, Shubhi Kumar quips that the most important aspect of being a Pastry Chef revolves around the 3 Ps – Passion, Patience, and Persistence. She suggested that the concept of 'Made to order' will benefit the home bakers in providing consistency and controlling wastage, as they are critical factors to a successful and sustainable business.
After graduating from IHM-Aurangabad, Chef Shubhi completed her internship as a line cook at Taj Campton Place, San Francisco followed by a diploma in French Pastry Arts from ENSP, Yssingeaux France. Later, she got an opportunity to work as an Intern with Miam Patisserie, Delhi. Over the years, she grew up the ladder to be responsible for the entire kitchen operations as a Sous Chef.
Chef Shubhi Kumar believes that baking is a form of self-expression and she cherishes every moment of it. She considers herself to be fortunate to be working with Chef Bani and learning from her constantly.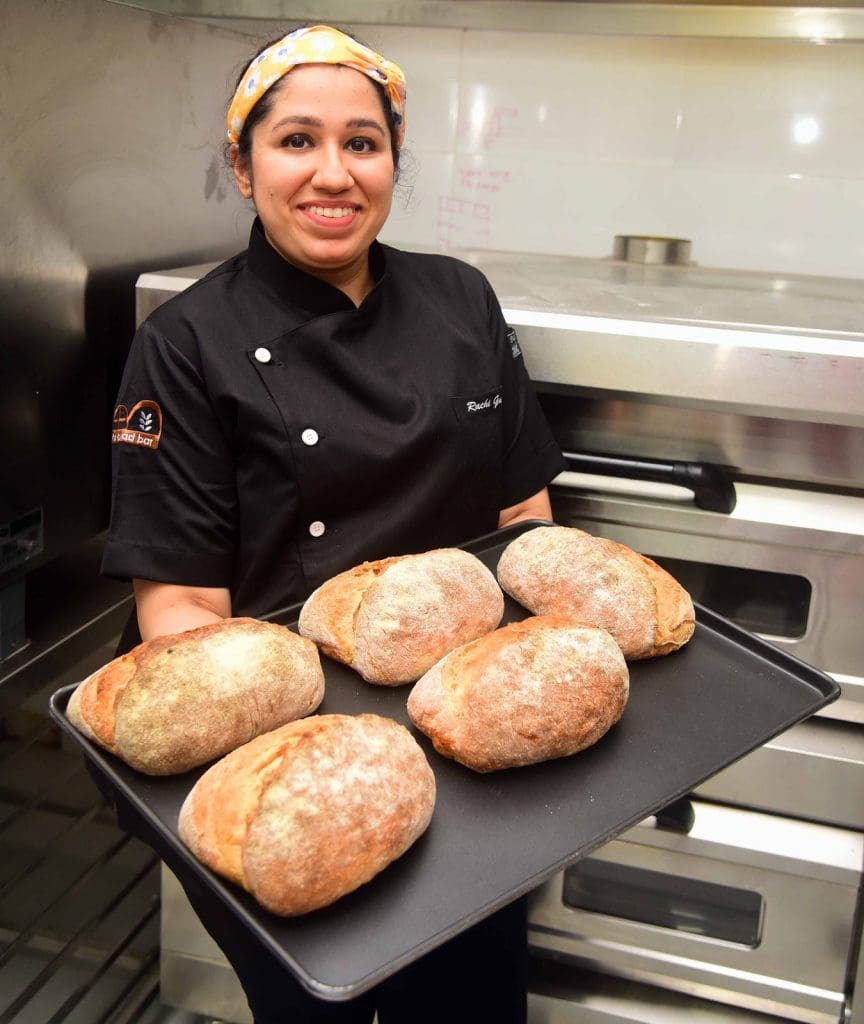 Speaking at the webinar, Rachi Gupta said, "The baking trends to watch out for is healthy snacking and working with gluten-free and refined sugar-free alternatives to create a high-quality and preservative-free product. Plant-based diets are also catching up, and lots of cafes are now readily offering vegan options. While setting up a new concept, some key elements are finding your niche and doing market research to figure out what sets you apart from the competition and the USP of the product you are offering."
Chef Rachi Gupta started her journey with bread as a love-hate relationship; she loved eating them but had a tough time baking them!
She is a proud alumnus of the Institute of Hotel Management – Aurangabad and Ecole Ducasse in Yssingeaux, France.
She learned and tested her mettle in the last few years by working in some of the greatest kitchens, including Pierre Herme, Paris and Azurmendi, a three Michelin star restaurant. Chef Rachi Gupta now spends most of her time on The Bread Bar, Mumbai, where she bakes every product with lots of love and care,
Moderator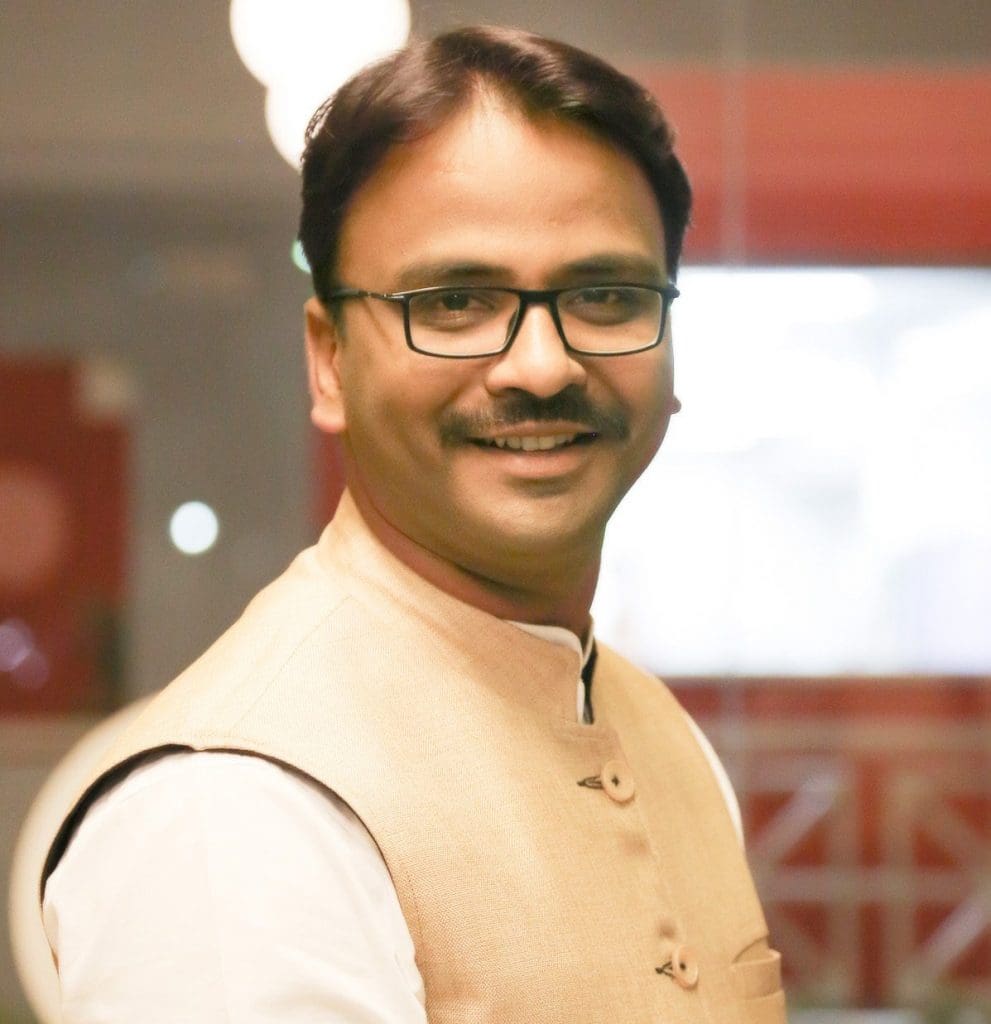 Summing up the interesting session, Chef Anand Singh Marwad, Assistant Professor – Food Production put together the key takeaways for easy reference.
Key Takeaways
The freshness of your product, training your current team members to update their knowledge base, motivating them and supporting in whatever they do in the best interest of your business are some of the key mantras of being successful in the baking business.
It is essential to refurbish your product as per the local taste buds and local clientele.
Refrain from a practice of imposing your techniques or arts that you have learnt in the industry but rather apply them to suit customer's needs.
If you want to survive the tough competition in the market, the quality of your product needs to remain consistent for the rest of your lives. If your product "X" tastes like heaven, it just tastes the same tomorrow, a year later and forever.
To reduce your waste, come up with an idea of producing the "best out of waste."
A Bachelor of Hotel Management & Catering Technology and Master of Hotel Management & Catering Technology, Chef Anand Singh Marwad has extensive experience in India and abroad handling the pastry production area, including at the prestigious Ritz Carlton, Greensboro, Atlanta training chefs for over 6 years.
Chef Anand Singh Marwad is with IHM-Aurangabad for 13 years. His focus area remains pastry and confectionery after having recently trained at Ecole Nationale Superieure de Patisserie, Yssingeaux, France under the aegis of the world-famous Ecole Ducasse. He is often seen sharing notes with visiting chefs from France and Denmark.
Chef Anand Singh Marwad contributes to the Global Cuisine module at the Honours level, Human Resource Management at the Intermediate level, and Food Production Operations at the Foundation level. He also essays the role of Year Tutor for Year 3 Culinary Arts.
His research interests are Technology in Hospitality and Sustainable Supply Chain Management having published three papers co-authored two papers on 6 Sigma application and Organic Food. His doctoral research is in the technology domain focusing on technology in food production and service operations.
Watch More: Webinars