Today's Traveller joins hands with IHM- Aurangabad in this wonderful initiative "Thursday Talks at IHM-A in association with Today's Traveller." Listen in to the Webinar on Reviving Revenues 2021: Building hope rationally – which drove home the point that organizations that harness the skills of their revenue professionals across the business will see the greatest upside.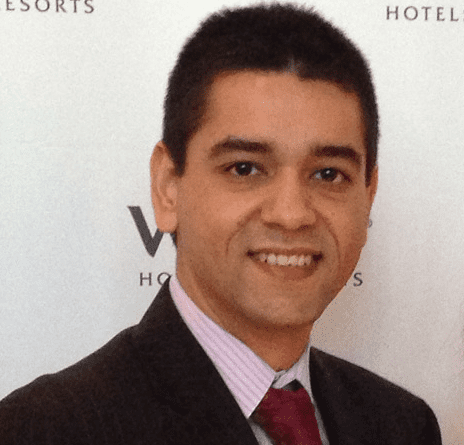 Speaking at the webinar, Mayav Madon said, "Revenue Management (RM) is everywhere; whenever we buy something, be it an iPhone, a car, or a hotel room, someone somewhere set the RM strategy that resulted in the sale. Yet, in large parts of our industry, we still associate RM with hotel room sales. This is the fundamental culture shift we need to bring about in the industry as we navigate our way out from the pandemic. Organizations that harness the skills of their revenue professionals across the business will see the greatest upside. The pandemic gives us the perfect opportunity to rewrite the rules of engagement as we hunt for business opportunities."
He pointed out the post-pandemic Revenue Leader needed to be:
Empowered – to get involved in all aspects of the business.
Collaborator – empathetic to the needs of their stakeholders
From Strategy Controller to Strategy Communicator – From being comfortable with numbers to tell the story behind the numbers.
Delegator of Authority – empower the team to succeed.
Allowed to Fail – freedom to take calculated risks.
To summarize, Mayav Madon said, "both the organisation and revenue professionals need to work together to remove silos and ingrain a Revenue Management culture that helps drive profitable Revenue throughout the organisation to propel the industry into the next phase of growth."
Mayav Madon graduated from IHM-A in 2002 and launched his career with Taj Hotels in Mumbai. From operations to Revenue Management, Mayav worked across many disciplines. His passion for driving Revenue across all departments led to his success in heading this function at Taj Mahal Mumbai. As new opportunities presented themselves in this growing field, Mayav then accepted a position in Starwood Australia, leading the revenue team at The Westin Melbourne and opening other brands in the Starwood portfolio.
In 2015, he accepted a role to lead Revenue Optimization and Distribution at Shangri-La Hotels for the Australia & Pacific Island region. During the upheaval caused by the pandemic, Mayav was also responsible for leading the Shangri-La South East Asia & Australasia Revenue Optimization Commercial Strategy response team.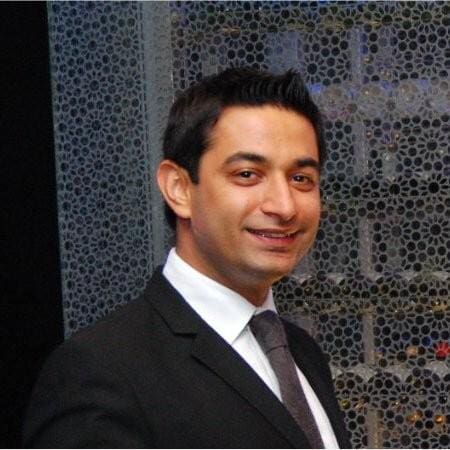 Speaking at the webinar Rohan Nayyar expressed, "In operations synergy in facilitating revenue management, agility is required in current times. Rohan believes that reviewing your Peak Demand Utilization and acting quickly upon it will bring in fertile outcomes. Understand how new trends are evolving and you can only do that when you roll up your sleeves, come out of your office, and fight as front worriers is what he affirms as the first pillar of synergy."
He continued, "Guiding the change would be the second one; your style has to be shifting from direction giver to torchbearer. Customer centricity must be the only focus, as experimenting menu engineering with laundry fetched their hotels' profit by 28%. The third pillar focuses on profitability and cash flows, which is possible when we include Revenue Management in every training and management developments programs. Empowering subordinates and team will produce better results in the future. Hence upward and downward communication plays a vital role as the last pillar of synergy.
Rohan Nayyar is a proud alumnus of the class of 2005. He began his career in revenue management as a Revenue Management Executive with Marriott International and got early exposure as a part of the pre-opening hotel team. Later, he joined Hilton Hotels & Resorts in the prestigious Elevator program and gained experience in Revenue Management across countries such as Egypt, Singapore, UAE, and became a Cluster Revenue Manager.
Rohan Nayyar started his second stint with Marriott International as Director of Revenue Strategy-Special Project in 2013, where he was responsible for pre-opening and revenue operations for Gurgaon, Ahmedabad, Bhopal & Kochi markets. Rohan Nayyar has varied experience of being the Market Strategist by establishing Revenue Management Cluster for four different brands in Bangalore. Rohan's knowledge and experience has taken him places including Australia and South East Asia where he was responsible for managing all commercial activities of Hilton Hanoi Opera and Hilton Garden Inn, Hanoi, Vietnam.
In his current role with The Ascott, Rohan Nayyar is responsible for achieving regional market share, rooms, and catering financial goals in 12 properties across four different brands in Thailand and Laos since 2019.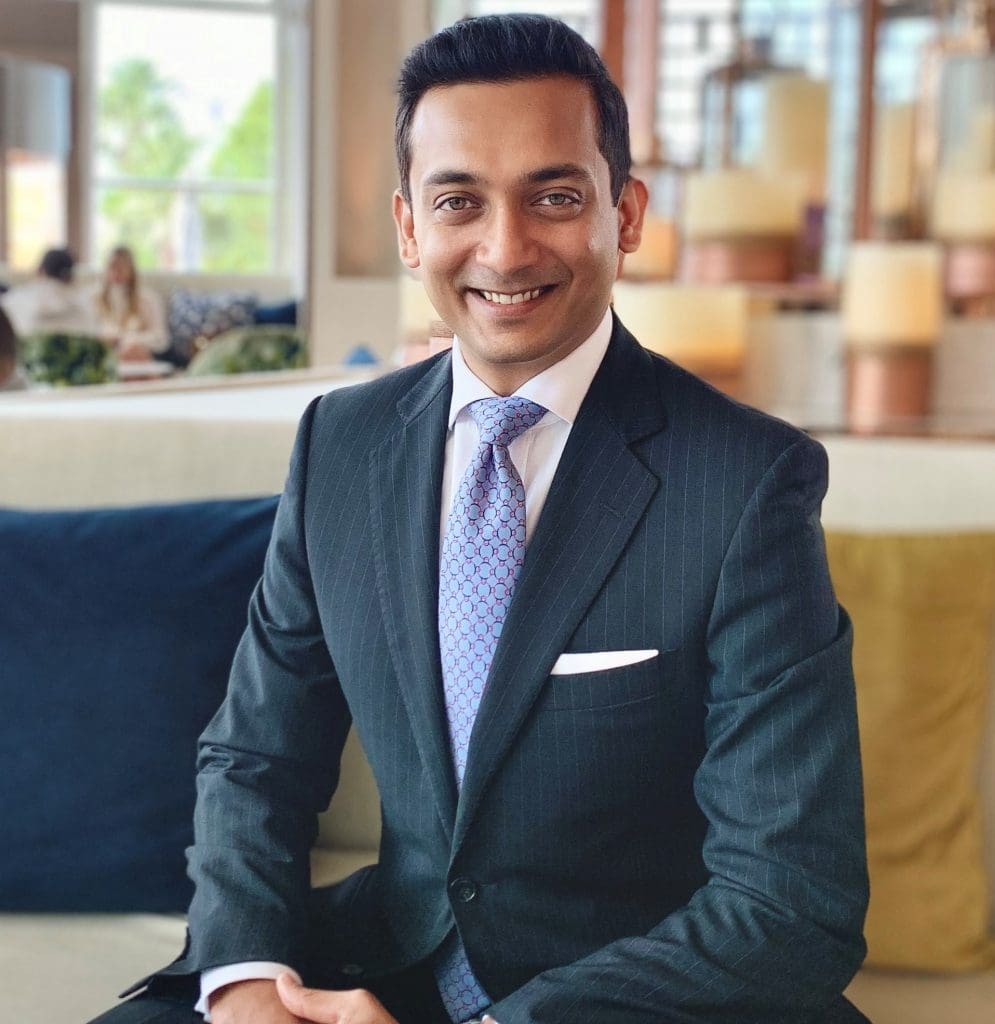 Speaking at the webinar Abhay Bishnoi articulated, "Moving from Yield Management to Intelligence model, Revenue Management has come a long way in last 31 years. However, we all are faced with new realities in 2021, the need of the hour is to have new skill sets, new tools, and new ways of tackling what new ground realities we have. Being efficient in the leaner environment becomes imperative in current times. "
He added, "The current best practices to name a few are "Robotics" for rate loading that saves lot of man-hours to focus on more revenue-generating ideas and developing strategies. Scrum Framework is now being utilized in the hospitality industry, an agile mindset used for creating, delivering, and sustaining complex products. Abhay also believes that Data is now a new Currency, if utilized well, it will help us drive profitability. Revenue Managers now need to be data mining officers or need to be doing the job of data scientists with new-age tools."
Abhay Bishnoi Proud graduate of 2010 management batch, having made friends for life and also finding the love of my life (my wife) at IHM-A. In January 2010, had the honor to represent IHM-A and India at the inaugural Young Hoteliers Summit in Lausanne, Switzerland, which brought together 9 of the most prestigious international hotel schools from around the world, and was a proud member of the winning team.
He achieved first division in both B.A. (Hons.) in Hotel Management and Bachelor of Business Administration. He began his professional journey with IHCL's – Taj Management Training Program, working in a corporate team and then moving to The Taj Mahal Delhi's revenue management team. He took a leap of faith in November 2012 to join the Jumeirah group and ever since has led the revenue management function of hotels across six different countries.
In November 2013, he was one of the 12 winners from across the globe and the first from the Middle East region to be awarded the IDeaS Cornell Revenue Management Scholarship. In October 2016, part of the Dubai Commercial Cluster leadership team was responsible for driving over 1 billion rooms revenue each year across six hotels. Recently joined the executive committee of Jumeirah Beach Hotel, heading the revenue management function and setting the commercial strategies for the resort.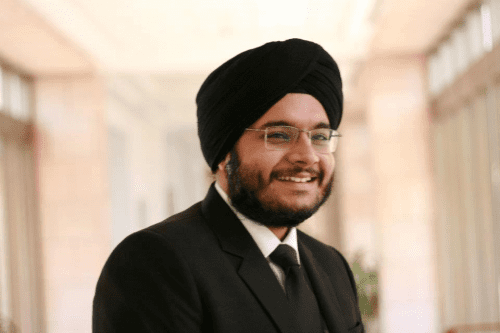 Speaking at the webinar Tejveer Singh Bedi believed "that effective execution in Revenue Management will depend on the alignment of culture, people, process, and technology. Mindset shift needed from revenue management to revenue generation- marketing and marketing technology insights will be critical to revenue leaders."
He was of the opinion, "We all will have to be prepared for a complete segmentation and length of stay shift. The new offerings will need to be in tune with the requirements of digitally native customers- eg. Hybrid meetings, Co-Living, reimagined public spaces. Team agility will be key-access and action on real-time data will help RMs prepare for multiple eventualities and changes in policy. Clear communication will be a crucial requirement for execution- converting real-time data into actionable insights, communicating health and safety initiatives, and branching out to other revenue streams."
Tejveer Singh Bedi, a proud alumnus from the class of 2008, heads the commercial sales, revenue management and distribution function at Park Hotel Group, Singapore. He has extensive experience in yield, pricing strategy as well as distribution management, and digital marketing. Tejveer Singh Bedi also serves as a trainer for the Singapore Institute of Hospitality and has trained officers of the Singapore Tourism Board and other senior executives. He serves as an advisor to multiple travel tech startups as well.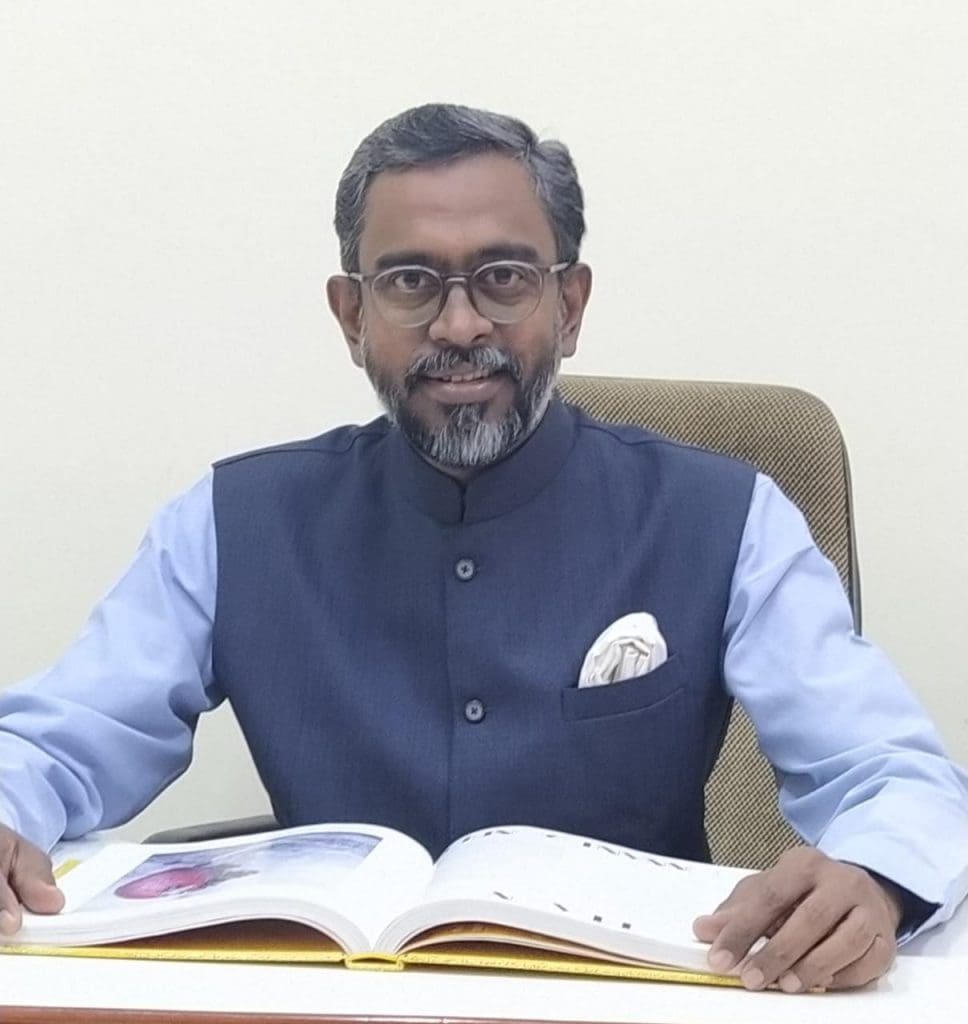 Dr. Satish Jayaram, Principal – IHM Aurangabad, who moderated the webinar summed up the key takeaways:
Revenue management needs to be ingrained as a culture in organizations to navigate out of the pandemic. Revenue managers must adopt a transformational approach to leadership at both individual and organization levels to achieve the desired goals.
A disciplined focus on operations synergy with customer centricity in mind will allow hotels to scale profitability levels. And it can be achieved by ensuring revenue management as a philosophy in the training and development programs to ensure synonymity and seamless communication across the organisations.
A learner mindset has become pertinent to be able to leverage technology and tools available today. With Data becoming more critical than ever, developing capabilities to process and analyse it to provide actionable insights will prove to be a game-changer in driving profitability.
A paradigm shift is underway, changing traditional models and strategic approaches to lead the industry to develop new offerings as per the demands of the new-age digital consumer. Agility, clear communication and health and safety initiatives will help the industry evolve and position its products and services to achieve sustainable cash flows in the future.
Dr. Satish Jayaram, Principal – IHM Aurangabad
An alumnus of Cornell School of Hotel Administration's General Manager's Program and Indian Institute of Management, Ahmedabad's Revenue Management Program, he has contributed to Curriculum Development as Subject Expert on AICTE's All India Board for Tourism and Hospitality Management. He joined the Institute in 1996 after working in Hotel Operations for 7 years essaying various operations, marketing, sales, and revenue management responsibilities.
He currently teaches an Innovation module, known as a transformational experience for students. He has won the Best Faculty award over 4 years, alongside the Dewang Mehta National Educational Award twice in a row in 2018 and 2019. The 8th World Education Congress recognizes him as 251 Fabulous Global Education Leaders. He now leads the Strategic Innovation Domain with a vibrant team of faculty members developing new research writing and incisive models with a signature passion and commitment.
Watch More: Webinars