Today's Traveller joins hands with IHM- Aurangabad in this wonderful initiative "Thursday Talks at IHM-A in association with Today's Traveller." Listen in to the Webinar on Seeding Sales 2.0 – A Growth Imperative.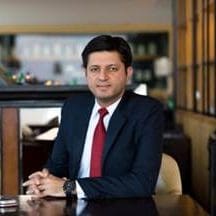 Participating in the webinar Pratyush Anand, Multi-Property Director of Sales and Marketing, The Westin Gurgaon and The Westin Sohna Resort & Spa, said, "In the last couple of months, the world around us has changed rapidly and we have had to adapt and become more thoughtful in the way we do things. As hotels reopen and the world begins to return to some normalcy, the one thing we know is that the definition of "normal", as we knew it, has changed forever. Brands that can create meaningful offers that speak to guests' needs will lead the way to recovery."
He added, "During these unprecedented times, which came with its own learnings, one of the thoughts crossing every hotelier's mind definitely is what to do differently to drive more revenue, and focusing on increasing ancillary revenues for sure is one way. From increasing competition to changing customers' booking preferences, now more than ever, hoteliers need to ensure that they are maximizing all revenue-generating opportunities."
Pratyush Anand pointed out, "There is a lot of pent-up demand for hotels and resorts — whether it is luxury or premium brands, there is a customer for every price point. For example, we see extremely high demand for our Westin Sohna resort and where there is high demand, our rates have not dropped. Also, in today's always-connected and ever-competitive environment, where the majority of hotel bookings occur online, hotels must maintain a robust digital presence. Luxury hotels, typically with higher-than-market ADRs, need to ensure they tell a story that will entice guests to spend more."
He continued, "I ensured I learn a lot and I always have admired people who are always eager to learn. If you see my body of work, you will realize that I have never restricted myself to any particular category of hotels – I have worked in a luxury city hotel, business hotel in the premium category, luxury resorts, wellness resorts, and not just in sales and marketing but across the food and beverage department as well. I have worked in different markets, from cosmopolitan metro cities to niche markets like hill stations."
He ended with, "Learn continually – there's always "one more thing" to learn! – Steve Jobs."
Pratyush Anand, an Alumni of IHM- Aurangabad from the class of 2005, started his career with Marriott International in 2005 and has been with the organization ever since. In a career spanning over 16 years till date, Pratyush's rich body of work includes long, successful stints at the Goa Marriott Resort, the JW Marriott Juhu, Renaissance Mumbai Convention Centre Hotel & the Marriott Executive Apartments, JW Marriott Mussoorie Walnut Grove Resort & Spa and Courtyard by Marriott Agra.
In his various property leadership roles, Pratyush has played a pivotal role in strategically leading the sales and business development vertical to drive revenue growth and catalysing the branding and communications efforts. As a recognition of his extraordinary performance, he was bestowed with the prestigious Marriott International's President Circle accolade in 2011 and consecutively in 2017, 2018, and 2019. He was also awarded Sales/ Revenue Person of the Year, Upscale to Luxury- Leisure segment, at the Hotelier India Awards in 2015.
In his current assignment as Multi-Property Director of Sales and Marketing for The Westin Gurgaon and The Westin Sohna Resort and Spa he continues to transmit high motivation and energy to his team to orchestrate and execute impactful business, sales, and marketing initiatives to drive business as well as the positioning of the hotel and resort.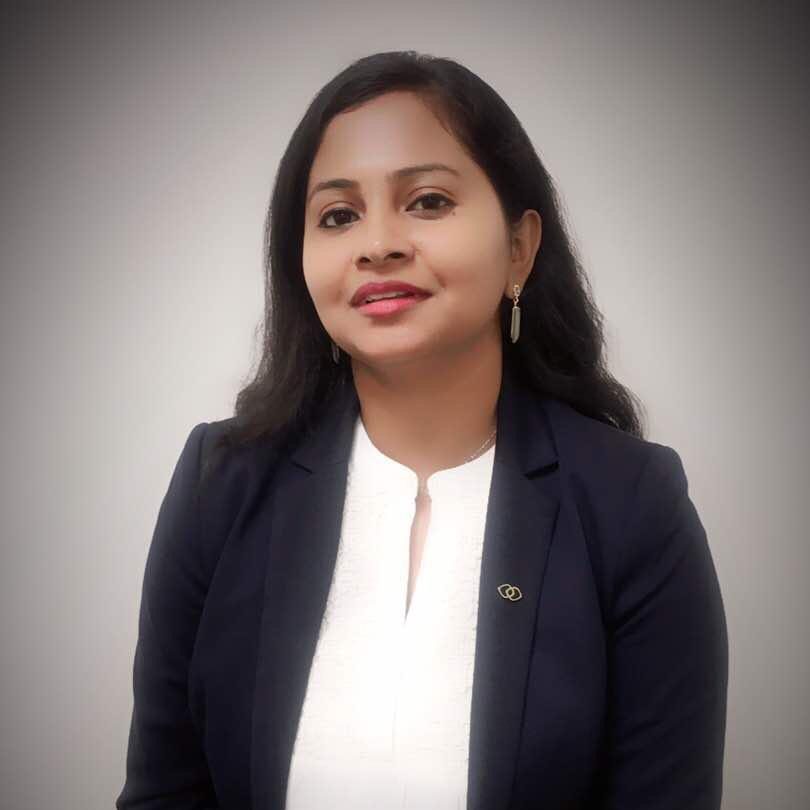 Speaking at the webinar, Shinjini Basu, Account Director National Sales – India and South Asia, Accor, said, " The hospitality industry has been disseminated from pre-pandemic times to now, however, what we see today is a slow recovery shaping up. The overall occupancies and REVPAR saw steady growth in comparison to the same time last year across India, as the industry is better equipped and aware of the situation at hand."
She added, "Technology and Data Integration will play a pivotal role in driving the entire transformation as we continue to entice the customer through the Hybrid Pricing model and Social Media influences. As we move towards a sales revolution, I strongly believe the role of salespeople will remain in-dispensable in the future and irreplaceable through BOT technology."
Shinjini Basu is a proud pass-out of IHM Aurangabad from class of 2009. Shinjini has driven hospitality sales across various segments like Corporate, MICE, Airlines, Travel companies, Government Bodies, and Ministries over the past 12 years. She began her sales stint with the Taj where she got placed in Taj Management Trainee Program through campus placement. Further, she moved to explore opportunities with Marriott, where she was part of the Pre-opening Sales team at JW Marriott New Delhi, Aerocity, and was instrumental in the successful launching and running of the hotel in 2013.
In her current role, she is responsible for driving corporate sales for 52 hotels across 9 brands of Accor India & South Asia and driving the RGI & EBITDA of the entire group.
During the lockdown, Shinjini published her first book called "New Normal- The Future of B& B Disruptors" in Dec 2020, which talks about the paradigm shift in the B&B hotel business globally in the post-pandemic world. Driven by her passion for sales, she believes hospitality sales will continue to bring in many more curveballs and a 360 shift.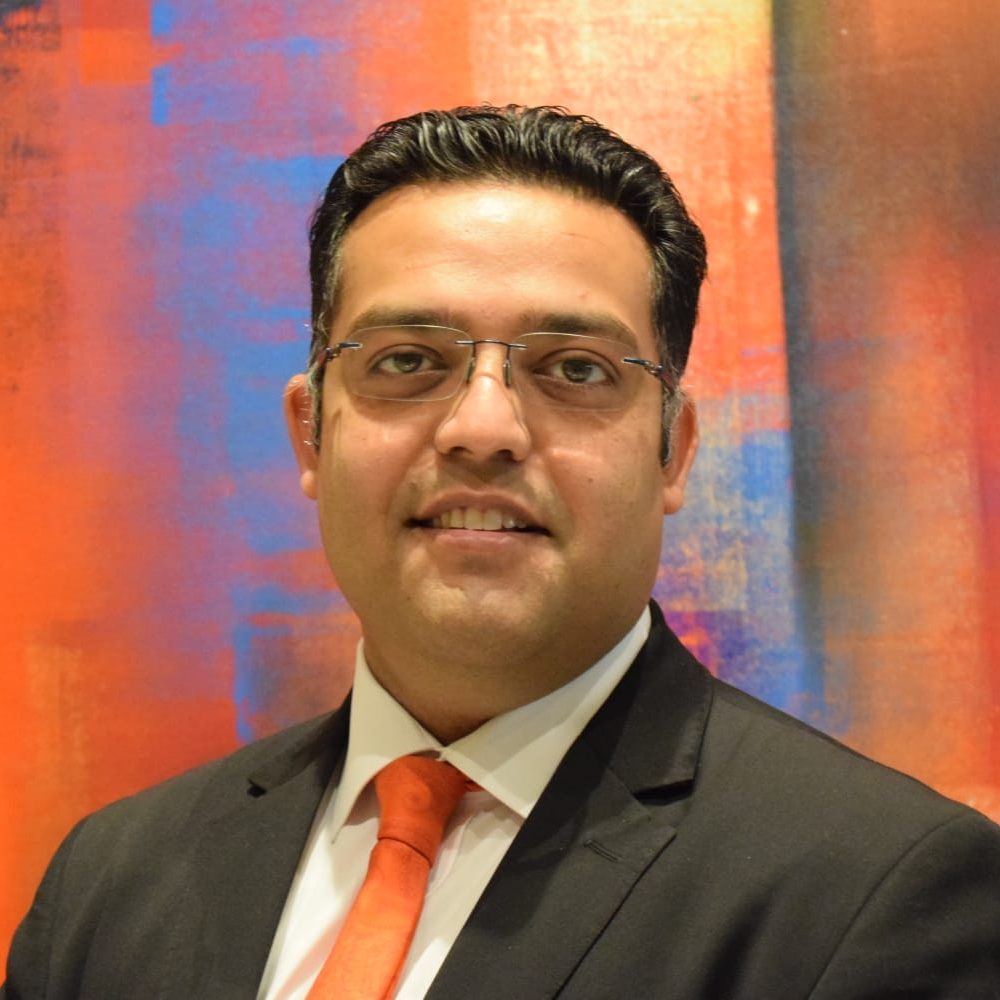 Varun Shukla, Senior Sales Manager, The Oberoi Dubai, pointed out, "For students just graduating out of college and wanting to join sales, they must understand that sales is a 24 hours job and hard work and perseverance go into it. Digital marketing is the future for hotels; hence students need to learn at an early stage. Develop reading habits, especially current affairs and financial markets, to have meaningful conversations with clients."
He added, " As for the market, it is going to be very challenging for the next 2 to 3 years; hence to survive and grow in such a cut-throat and competitive market, sales professionals must be always up to date with market trends, develop solid relationships with clients, be ready for multi-tasking skills required in hotels and be extremely quick & clear in responding to clients and sensitive to client needs. Be ready to sell anything that can sell in a hotel."
Varun Shukla, A hotelier with 12+ years of experience in hotel operations and sales, He began his career in the hospitality industry as a Management Trainee with IHCL after graduating from IHM-A in 2009. He worked with the prestigious organization for 4 years in multiple properties, the last being Taj Mansingh as a Senior Duty Manager. Later he transitioned to The Oberoi New Delhi and started his journey in Sales & Marketing. In 2015 took a step forward and moved to Dubai with The Oberoi Dubai and in between also worked at Sofitel Dubai Downtown before moving back to Oberoi Dubai as a Senior Sales Manager heading the corporate segment for the hotel.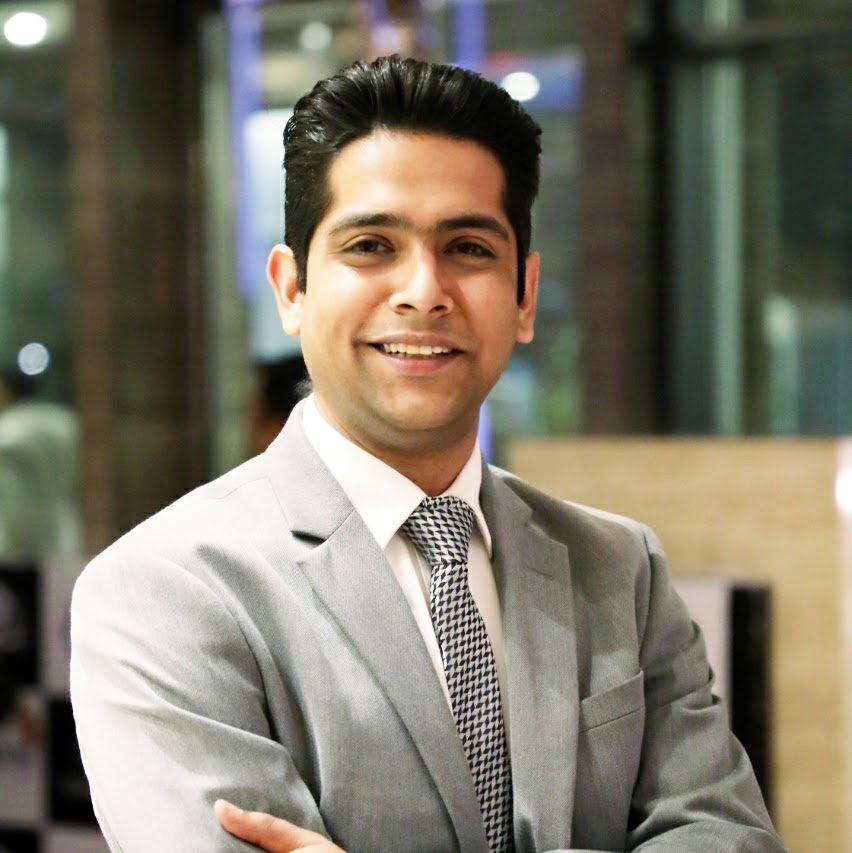 Aashish Sharma, Senior Sales Manager – National Sales, Marriott International, stated," I see the opportunities going higher and higher with the current demand in the pharmaceutical sector. The pandemic has surely slowed down the pace, but hotels in India are getting their chunk of businesses, however, the size has shrunk due to government protocol but there is no stop to it."
Aashish Sharma graduated from IHM-Aurangabad in 2012 and started his career with the Taj Coromandel, Chennai, as a Management Trainee. Gained operational experience at the hotel, then decided to switch from operations to Hospitality Sales with the Taj Gateway Ummed Ahmedabad.
In 2015 he joined Marriott International and pursued his career with the Courtyard by Marriott Chennai, followed by his next assignment with the JW Marriott Chandigarh. In 2019 he grabbed the opportunity to lay the foundation stone of the National Sales Organization in Ahmedabad and currently continuing.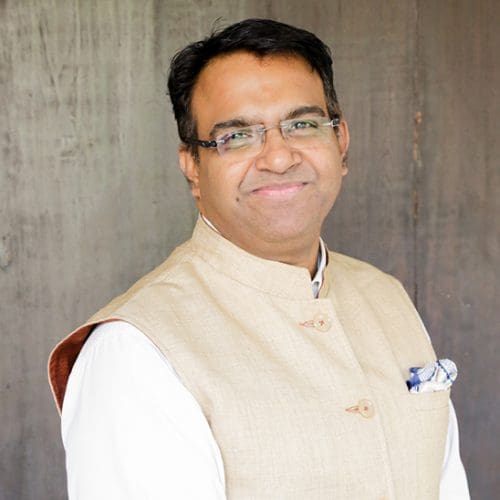 Dr. Anand Iyengar, Dean – Teaching and Learning – IHM Aurangabad who moderated the webinar, summed up the key takeaways:
The pace of the business can either be good or, at times, slow, but it can never be at a halt, and that is the most optimistic thought we can carry forward in the future.
Break-even is the key; the business acumen needs to change; the leaner we get, the more we have to be efficient to operate in given circumstances; hence multi-tasking becomes your crucial trait, among many others.
You have got to survive before you thrive! It is all about sustainable business opportunities, which are of utmost priority right now. To stay, any business that comes your way is a business you need to deal with, you basically can't pick and choose except acceptance.
Though OTAs are still effective and driving 40-50% of the business for any individual properties in India in general, connecting emotionally with your guests is the prima facie for endless possibilities.
Dr. Anand Iyengar, Dean – Teaching and Learning – IHM Aurangabad
A Doctor of Philosophy in Corporate Governance, Masters of Business Administration (Finance), Masters of Commerce and Bachelor of Commerce, Dr. Iyengar holds multiple publications to his credit. He has authored Hotel Finance (2008) New Delhi: Oxford University Press, published in the International Journal of Revenue Management (2012), and developed white papers understanding the Role of NED's in the Internationalization Process and Corporate Governance Practices of Global Hotel Corporations.
He contributes to the Strategic Hospitality Management module with a Business Finance background, equipped ably with a former role as Registrar overseeing Course Leaders at the Institute over the past 16 years.
Watch More: Webinars