Today's Traveller joins hands with IHM Aurangabad to share insights from the industry experts every Thursday. Listen to the Webinar on Training Talent 2.0 – Sustainable Strategies.
Speaking at the webinar, Tushar Abrol, Learning & Development Manager, IHCL – UP, Uttarakhand, and MP shared, "The changing times have forced all of us in every profession to think differently and operate differently. In the last two years, businesses that were agile and quick to learn and adapt were able to sustain themselves. We're already in the thick of The New Normal World and if we haven't yet realised what the new skills and competencies are, we are already out of the competition. Our industry has been quite receptive to this need already."
He elaborated, "There are many examples that we could discuss on the call. Collaboration between the industry and the academic would only propel this effort further. Revision of curriculum due to shifts in priorities and processes, continuous connection and mentoring through modern modes of interaction, and new forms and sources of learning are just some ways to build this collaboration further for every stakeholder in this process. What we learned just a few years ago might not be relevant anymore – learn, unlearn and relearn!"
In his last role, Tushar was Learning & Development Manager with L&D Hub – Delhi & NCR. He has been with IHCL across multiple locations in India including Delhi, Mumbai, Jaipur, Bengaluru, Chennai, Dubai, and Gurugram.
He has over 15 years of experience in L&D, Operations, and Management Training assignments with sound exposure in the Front Office. He has completed his MBA in International Hospitality and Service Industries Management with General Management Specialisation from Glion Institute of Higher Education, Switzerland, also an alumnus of the Institute of Hotel Management- Aurangabad from the batch of 2005 and professional certifications from various leading institutions.
In his current role, among other areas, he is actively assisting Corporate L&D in strategizing, piloting, and rolling out initiatives for the entire group. He has worked on several projects around different properties of IHCL, including conducting career counselling programmes for schools.
He is a health-conscious person who finds peace in music and food and loves to explore the world. Spending time with family and friends is what makes him the happiest.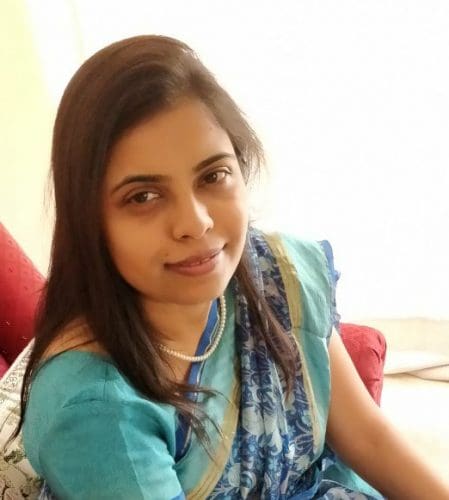 Aditi Deo, Learning & Development, eClinicalWorks Ahmedabad shared her belief that in the current learning environment, the capsule format will be more effective than ever. "Involving the end-users while doing the needs assessment and analysis will be a boon to the outcomes," she said, adding, "Keeping the learning more experience-based with simulation for situations we encounter in our day-to-day lives will be an advantage."
Aditi Deo continued, "Since there has been a created vacuum in the learning ecosystem due to an evident pandemic, we feel the need for hands-on experience will be more crucial to tackle the situation. We ought to give more weightage to OJTs and live projects to effectively activate the applied learning methods in the industries in general."
She pointed out, "Millennials and Generation Z need to be engaged actively and empowered while curating the learning experience. Real-time projects and the ability to solve problems with a meaningful conversation with the senior management would help them thrive better. There has to be a balance in the curriculum to develop life skills, gamification, and tech & touch."
Aditi Deo, Learning & Development, eClinicalWorks Ahmedabad is a proud alumnus of the Institute of Hotel Management- Aurangabad from the class of 2010.
Aditi's career journey is a decade old and she has worked in a gamut of industries like Hospitality, Facility Management, Healthcare, and Healthcare IT. She is a firm believer in the adage that one is a lifelong student.
Her current stint in Learning and Development helps her cherish the journey of making a difference by doing her bit to bring out the best in people. Weekdays are about helping others unleash their potential while she gets blessed to be reverse mentored and weekends are about honing and polishing her skills.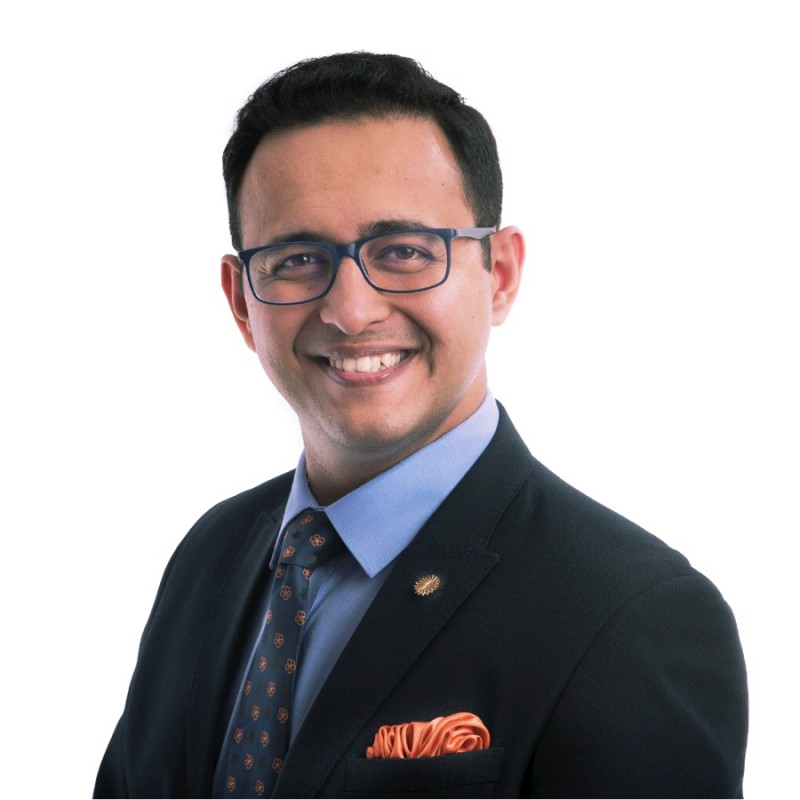 Sanyam Saigal, AGM – L&D, Health Care Global Enterprise Limited, Bangaluru shred his conviction that "The holy grail of training lies in experience, engagement, and enablement. To achieve this, in the new normal, organizations must digitize how we learn and learn how to digitize. New technologies are not just ways of delivering the same content differently; they are avenues for people to absorb and learn differently as well."
He was firm in his belief that L&D managers must develop capabilities to curate learning design and conducting learning interventions to manage the VUCA (volatile, uncertain, complex, ambiguous) multiverse of online learning and teaching.
Sanyam Saigal continued, "From workshops on how to work from home, onboarding psychologists for mental health and wellbeing, seminars on stress management, multi-skilling programs, downtime extended weekends/virtual parties and offering allowances for employees to customize their office at home – companies that have garnered the competitive advantage of L & D and technology will be those that endure."
He added, "While operations will continue to be the cabinet, organizations will have to kowtow to the crown – L & D for sustainable strategies. Without this confederacy, future-proofing and consequently survival would be inconceivable."
Sanyam Saigal is a proud alumnus of the Institute of Hotel Management – Aurangabad who joined Oberoi Centre of Learning and Development (OCLD), Guest Service Management (GSM) program in 2010, he has worked in operations domains of Front office as well as Food and Beverage at The Oberoi, Mumbai.
During his tenure in operations, Sanyam gravitated towards learning and development, opted for a shift in his career, and worked as a Training Manager at the Oberoi Amarvilas, Agra, and The Oberoi, Bengaluru.
He has recently shifted industries – to Health care. He currently heads the learning and development for India's largest oncology care chain – Health Care Global in the capacity of Assistant General Manager: Learning and Development. He is currently spearheading the introduction of a new Learning Management System at Health Care Global.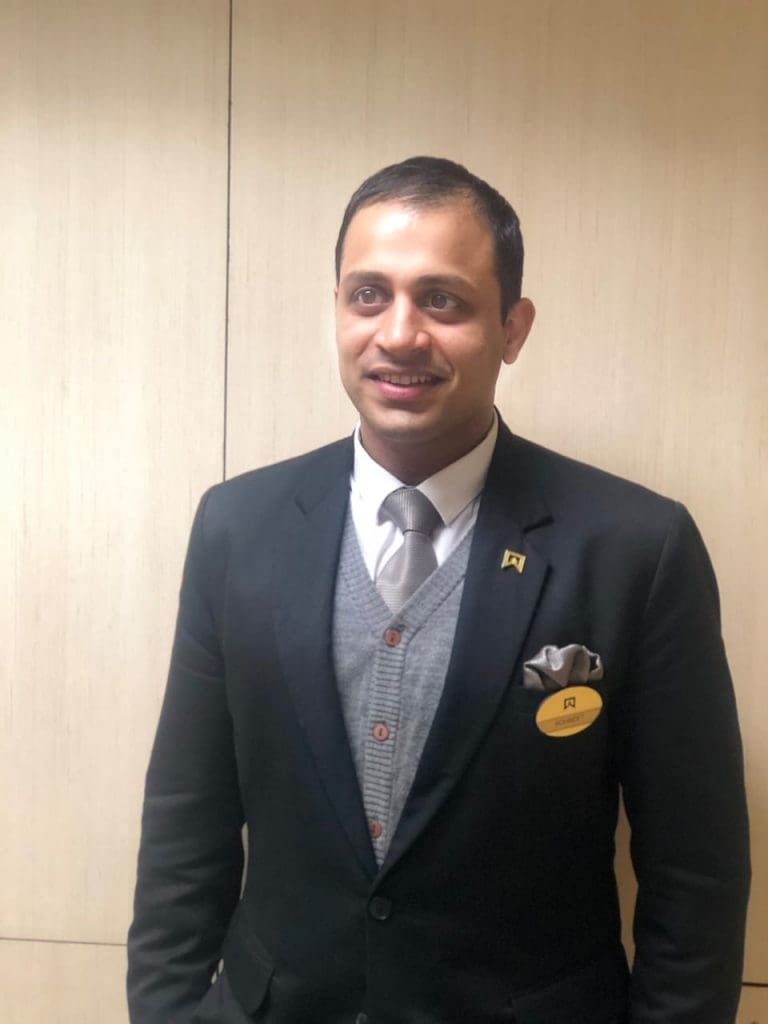 Rohneet Ahluwalia, Learning & Development Manager, ITC Grand Bharat, Gurugram commented, "The current environmental challenges have drastically impacted the way skills training is conducted in hotels. The diaspora of training elements have moved from physical to virtual, keeping in mind the current pandemic scenario."
He pointed out, " The dynamic nature of employment in hotels – moving from long-term employment to a shorter contractual basis has increased multi-folds, impacting the workforce's quality. Zero to nil practical experience before joining hotel operations has created a gap in the overall skills being imparted at the institutional level vis-à-vis shop-floor reality. The holistic nature of training and its importance is in direct conflict with busy operations at the shop floor. Whether your organization is well-established or a brand new start-up, one thing you cannot afford to ignore is providing your employees with the best possible training you can."
Rohneet Ahluwalia is an alumni of IHM Aurangabad. He started his career with Indian Hotels Company Ltd. (IHCL) in 2010 as part of their Management Training Programme. Having dedicated 6 years to IHCL he then completed his higher education in the United Kingdom. Since 2019, he has been part of ITC Hotels as a Learning & Development Manager. In his spare time, he is a bibliophile and a cinephile and likes to collect obscure titbits of general knowledge.
Moderator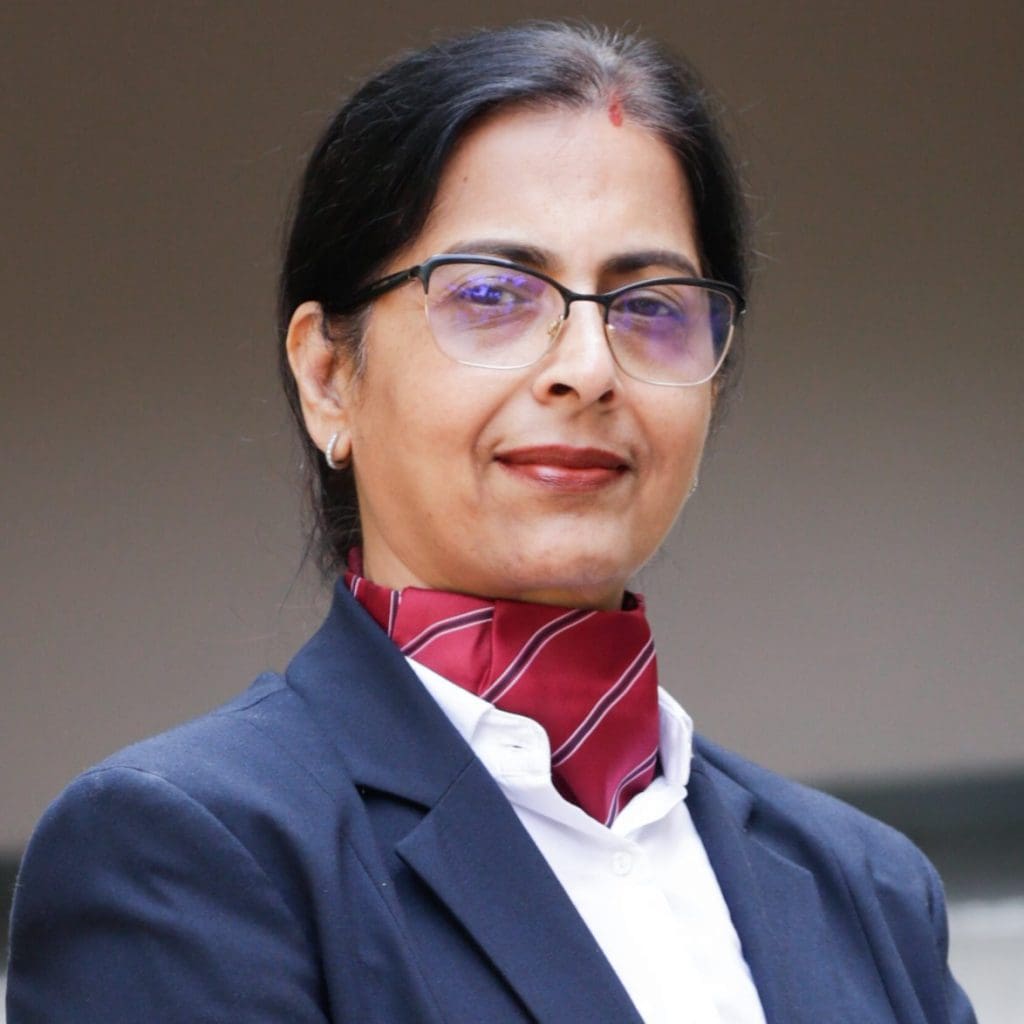 The interesting webinar was moderated by none other than the distinguished Dr Meena Sinha, Associate Professor – Management Studies & Head: Executive Education – IHM Aurangabad.
Key Takeaways
This panel discussion highlighted the importance of continued Learning and Development, which is more critical now as a talent management strategy.
It has to be more people-centric. It requires investing in training programs that improve productivity, wellbeing and culture.
While grappling with a shrinking workforce, one needs to hire and retain talent by upskilling, reskilling, and multiskilling for sustainable growth since the shelf life of career skills falls. Learning, Unlearning and relearning are the bottom-line to remain relevant. Strengthen companies for future disruptions by developing employees' critical digital and cognitive capabilities, social and emotional skills, and adaptability and resilience.
Younger workers show a demand for long-term skill-building. Millennials and Zillenials want an easy-to-access corporate training model.
Design a multi-faceted continuous learning framework.
Plan Practical training in small bites-formal and informal with TNA creating simulatory and participative experiences keeping end-users in mind.
Overall, there should be a roadmap for lifelong learning to be better prepared for the VUCA world. We need collaborative partnerships for the new ecosystem. Training managers need to hone the role of career architects.
Dr Meena Sinha, Associate Professor – Management Studies & Head: Executive Education – IHM Aurangabad is a Bachelor of Science, Master of Science (Microbiology), Master of Arts (English), and a Doctor of Philosophy in Management Studies (Corporate Skills Application), Dr. Sinha has a total teaching experience of 24 years.
Dr Meena Sinha, Ph.D. leads competence-building projects as Head – Executive Education. She has delivered a wide range of Soft Skills Development solutions across corporates like Garware, Greaves Cotton, Wockhardt, and many industries within the Chamber of Marathwada Industries and Agriculture Association.
Her work extends in the public domain across Nath Valley School, Cambridge School, and Poddar School. Recently Indian Oil Corporation and Maharashtra Police have gained from her training interventions. Institutions like JNEC, MIT, CSSIMS, SIPM, and a wide range of higher educations consult with her to develop training solutions. She is now responsible for developing bespoke training solutions for the industry.
At IHM-A, She is associated with the Personal Development Planning module at the Foundation level and the Research Project at the Honors level as the Module Leader across three research domains. In addition, she is actively involved with Organization Development projects for team enhancement and practices human development goals.
An avid researcher with a diverse pool of research interests across competence development and leadership practices in the hospitality industry, Dr. Sinha is also known for her Corporate Social Responsibility projects, the most prominent with Tata Trusts.
Watch More: Webinars