The Westin Pune announced the appointment of Amit Kulkarni as Westin Pune's new Director of Sales and Marketing.
In his role, Amit Kulkarni will show promise to shoulder responsibilities that include developing key growth sales strategies, tactics, and action plans. And as part of his duties, he will also aim to support the regional sales leaders on projects in relation to sales infrastructure development, organization design, and yield improvements within the reward and recognition programs.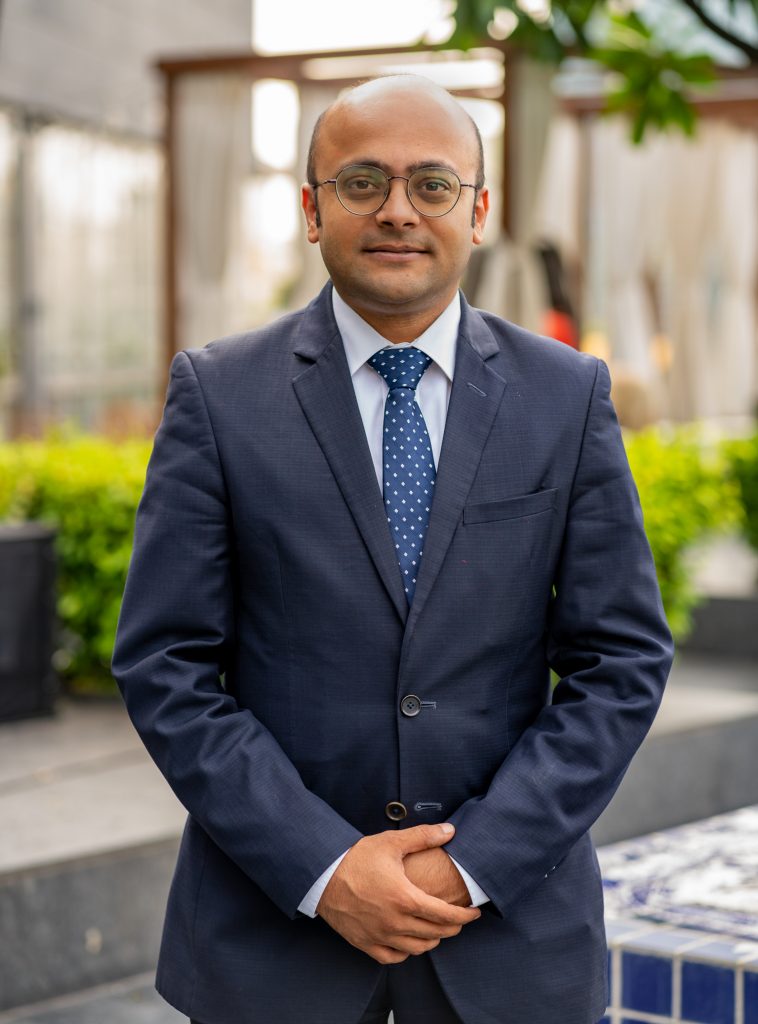 Amit Kulkarni has over 20 years of experience working in the Hospitality space with accrediting 9 years of dedicated work managing sales of many esteemed organizations. His prior work showcases his personal growth from having worked as a team member in the past, to a Director at present.
His portfolio records his position as an Operation & Sales Head for Explore India Tourism in 2009, a CEO/Director at Ubiquity Hospitality until 2013, and a Sales Manager at Novotel in 2014.
Amit Kulkarni commenced his Marriott journey in 2014 starting at Lakeside Chalet, Mumbai, Marriott Executive Apartments and Renaissance Mumbai Convention Centre Hotel as a Senior Sales Manager previously and then as Resident Services Manager until 2017, where some of his accomplishments included doubling m.com Room Night Share for the property, closing hotel room revenues at +6.12% compared to budget and +33.77% compared to Last Year, brought up Food & Beverage revenues by 24.2% for Q1 2017 compared to Q1 2016, and achieved rank 1 for the hotel out of 483 hotels in Specialty Lodgings in Mumbai.
The same year, Amit Kulkarni as Multi Property Director of Sales and was later promoted to Director of Sales and Marketing. In 2020, he was appointed Director of Sales Strategy & Analytics – South Asia, during this time he handled a dual role and was on Taskforce leading Marriott's National Sales Organization for South & East India.
Amit Kulkarni also holds a Masters in Science (M.Sc) in International Hospitality & Tourism Management, from Sheffield Hallam University, England, United Kingdom. His earlier studies were completed with a Bachelors in Science (B.Sc) in Hospitality Management from Glion Hotel School, Switzerland, and a Higher Diploma Degree in Hospitality Management from Merit Swiss Asian School of Hotel Management, Ooty, India.
Commenting on his appointment, Amit Kulkarni, Director, Sales & Marketing, The Westin, Pune, said, "I couldn't be more pleased than to be a part of the Westin family and I look forward to forming a strong connection with the team so that together we bring about more success for the organization. I'm very excited to take on this opportunity as I begin a new chapter facing a new set of challenges post-pandemic. However, I will still continue to strive and put my best foot forward to deliver exceptional results."
Thus the Sales and Marketing team at The Westin Pune will be led Amit Kulkarni as he journeys on his sales director duties to deliver promising results while achieving annual targets, building relationships, and understanding customer trends.
Read More: Appointments