In an excellent summing up of a significant report by Knight Frank on WFH and its impact on the Corporate Real Estate, Shishir Baijal, Chairman & Managing Director, Knight Frank India shares some key learnings of the disruption caused by COVID-19.
In India, the onset of COVID-19 in early March 2020 brought economic activities to a grinding halt as government and people reoriented focus on lives over livelihood.
A key learning over the last five months has been that the impact of disruptions and response measures would not stay the same when normalcy returns.
And many re-settings made during the peak of crisis, whether transitory or permanent, will be tested on their overall merit.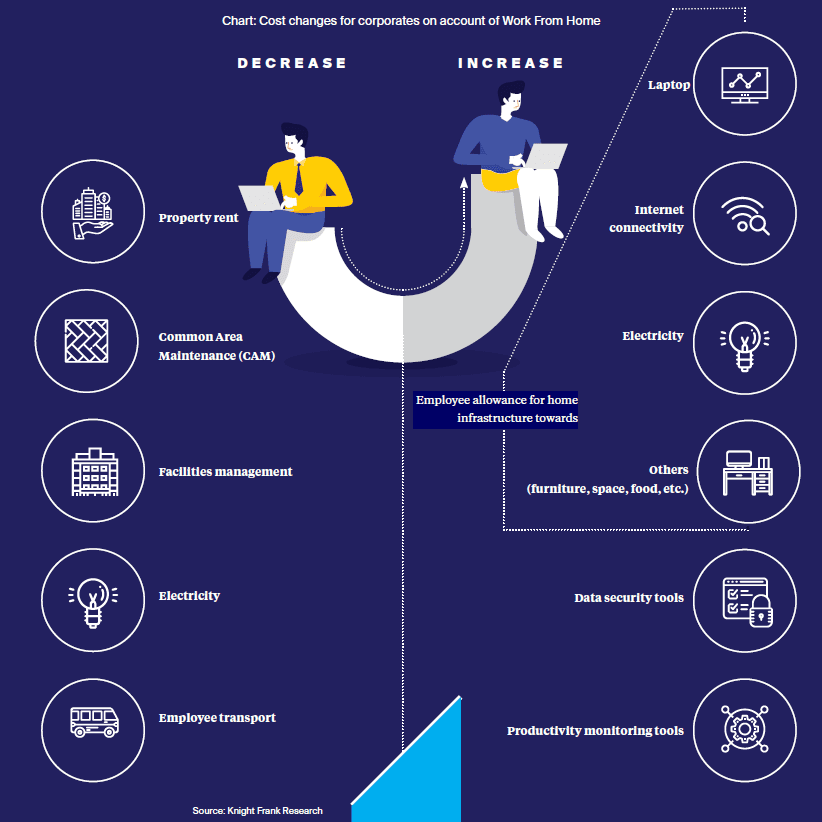 One such change from the perspective of the office property segment is the 'enforced' Work from Home (WFH) arrangement to ensure safety of the workforce.
Organisations across the spectrum adapted to WFH during the initial periods of the country-wide lockdown and many are likely to continue the same at varying degrees in the near term, until COVID-19 prevails as a primary societal concern.
It is not that WFH is a new work setting, but the sheer scale of workforce that moved to this arrangement as a business continuity response makes it worthy of discussion.
In this report, Knight Frank have analysed the key stakeholder considerations to arrive at a qualified opinion on the impact of work from home on the Indian corporate real estate (CRE) segment.
Considering the landscape of the Indian CRE market, the key stakeholders would be the corporate occupiers led chiefly by the Information Technology sector and the employees working in these organisations. The report assess the dynamics of each of these components and key triggers for their decision making on this agenda.
This report captures the financial impact of WFH for the IT sector and view of employees through a survey of 1600 IT professionals across the country.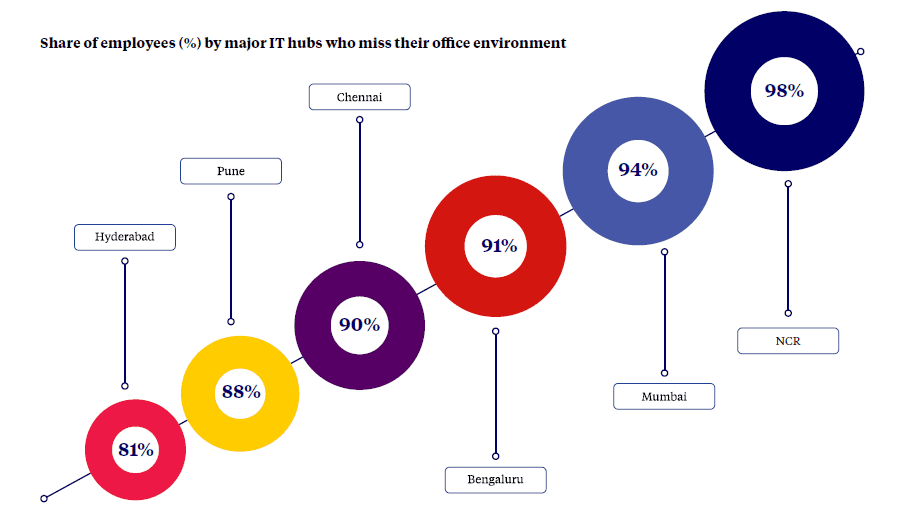 Even as we see many markets resume activity levels and welcome office goers, Knight Frank took a closer look at the key considerations in the context of WFH.
Knight Frank's analysis – based on a large set of Information Technology companies which form the largest office occupier segment in the country – indicates that the corporate real estate (CRE) cost is around 4.3% of the operating income.
After adjusting for the additional cost to be borne for setting up infrastructure for WFH, the savings yielded by WFH turns out to be very low.
Beyond the cost considerations of a WFH arrangement, the survey of IT sector employees – who are the most important influencers of workplace – highlights clear preference of working from office as the primary work setting when normalcy returns.
An astounding 90% of the surveyed employees missed their office environment.
Many more interesting insights are part of this seminal report which attempts to capture the most debated subject in the context of workplaces in current times.
Read More: News