The WICCI National Hospitality Council is an online community that mentors and shares inspiring personal stories about 'breaking the glass ceiling' whilst coaching women from all walks of life to pursue a career and grow within the hospitality industry.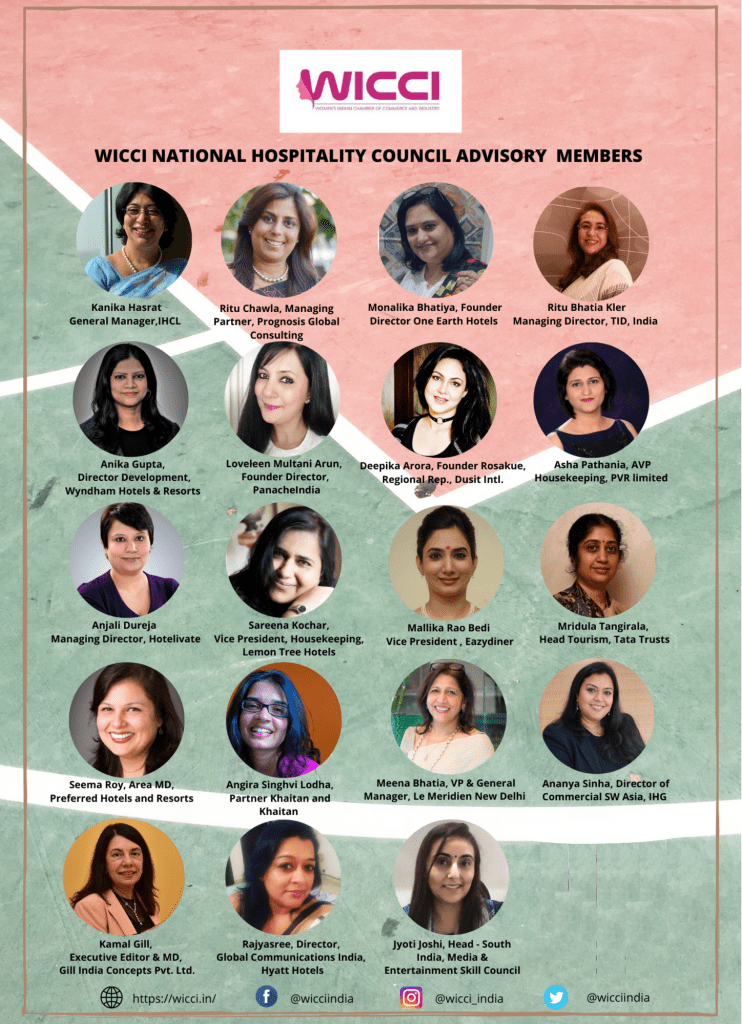 Women's Indian Chamber of Commerce and Industry or WICCI is a relatively young organisation and was founded in 2017 with an aim to improve the inclusiveness of women at the workplace.
WICCI aims at bringing about a fundamental change in governmental policies, laws and incentives with a view to robustly encourage and empower women in business, industry and commerce across all sectors and fields.
The Indian hospitality industry has a female workforce of only 20%, with less than 3% in leadership positions. As per the KPMG Women In Leadership Report 2019, 67% of women felt that they need more support to build confidence to feel like they can be leaders but were motivated and inspired by other women in leadership.
Presided by Kanika Hasrat, General Manager, Taj City Centre Gurugram, IHCL and supported by Ritu Chawla Mathur, Managing Partner Prognosis Global Consulting, the WICCI National Hospitality Council aims to work with organisations to help enhance this percentage significantly.
At its first and one of a kind 'virtual coffee meet', the council members shared individual focus areas and committed to building the community to achieve the goal of growth for women in hospitality. Together the Council and its newly appointed national advisory board have decided to focus on a few initiatives within the first year:
Mentor & coach women to develop skills that help them grow in the hospitality industry
Build a knowledge sharing platform that enables skill and leadership development across levels by partnering with Industry, Government, NGOs, Associations
Sponsorship for women to take on key roles
The Council will Publish/Voice recommendations and best practices that can help organisation help retain and grow women in hospitality
Make suitable representations and recommendations for any incentives, concessions, policy, legislative and structural changes to the Government / Ministries.
Speaking on the occasion, Kanika Hasrat, President, WICCI National Hospitality Council shared, "The WICCI Hospitality Council was initiated by me as a result of a realisation that the pandemic and the fall out on the tourism and hospitality sector may seem to impact women more, with greater risks of job losses, salary deductions and relatively a higher societal and domestic pressure to stay home.
"With WICCI, we hope and endeavour to build a community that keeps a look-out for each other and can help women engage meaningfully in hospitality verticals once again to build financial independence and the confidence to grow. I see this as my opportunity to Give Back and grow the number of women in hospitality!"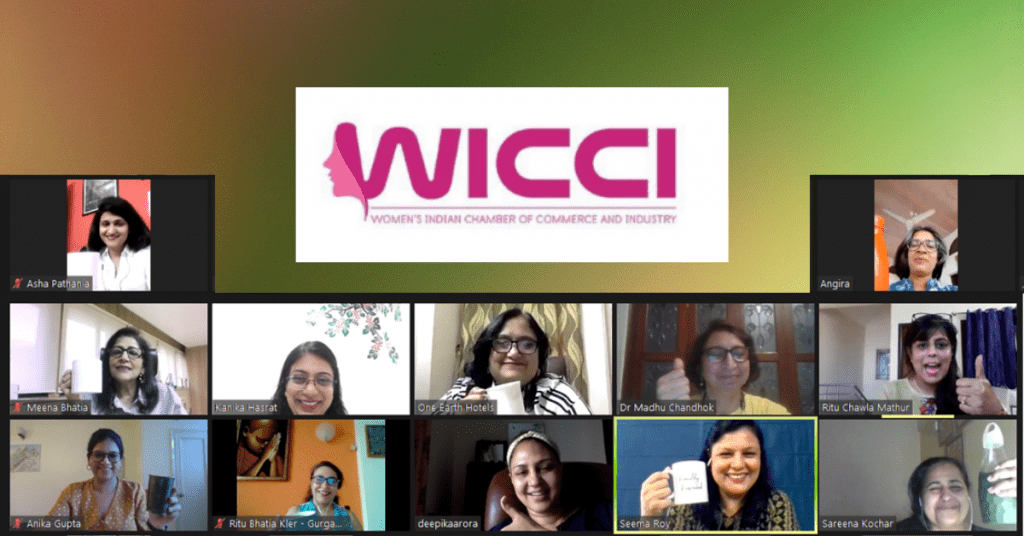 Ritu Chawla Mathur, National Vice President, WICCI Hospitality Council said, "With this meaningful initiative, I hope to reach out women within the hospitality industry to connect and grow, in more ways than one in order to ensure the growth of women as individuals and as professionals."
WICCI Hospitality Council's newly appointed national advisory council not only features senior women leaders from major Global and Indian hospitality companies but also leaders in key hospitality support organisations.
With advisors who are new age women leaders from the fields of Hospitality Operations, Business Development, Entrepreneurs, Travel Professionals, Hospitality Media, Legal, Hotel Architects, Designers and Skill Trainers, the WICCI National Hospitality Council hopes to create a culture that fosters and empowers women to achieve greater heights.

WICC National Hospitality Council's National Advisory Board Members:
Anika Gupta, Director Development, Wyndham Hotels and Resorts
Seema Roy, Area Managing Director, Preferred Hotels and Resorts
Monalika Bhatiya, Founder Director, One Earth Hotels
Deepika Arora, Founder, Rosakue and Regional Rep., Dusit Intl.
Sareena Kochar, Vice president , Housekeeping, Lemon Tree Hotels
Meena Bhatia, VP and general Manager, Le Meriden New Delhi
Ananya Sinha, Director of Commercial , SW Asia , IHG
Rajyasree Sen, Director Global Communications India, Hyatt Hotels
Ritu Bhatia Kler, Managing Director, TIP India
Asha Pathania, AVP Housekeeping , INOX Entertainment
Loveleen Multani Arun, Founder Director, Panache India ,
Anjali Dureja, Managing Director , Hotelivate ,
Mridula Tangirala, Head Tourism, Tata Trust
Jyoti Joshi, Head South India , Media and Entertainment Skill Council
Kamal Gill, Executive Editor and MD, Gill India Publications
Mallika Rao Bedi, VP Strategic Initiatives and Rewards, EazyDiner
Angira Singhvi Lodha, Partner, Khaitan and Khaitan
Read more: Hotels & Resorts