Gatik & Deetya Resorts & Spa LLP announced the signing of Wyndham Garden Jim Corbett Choi.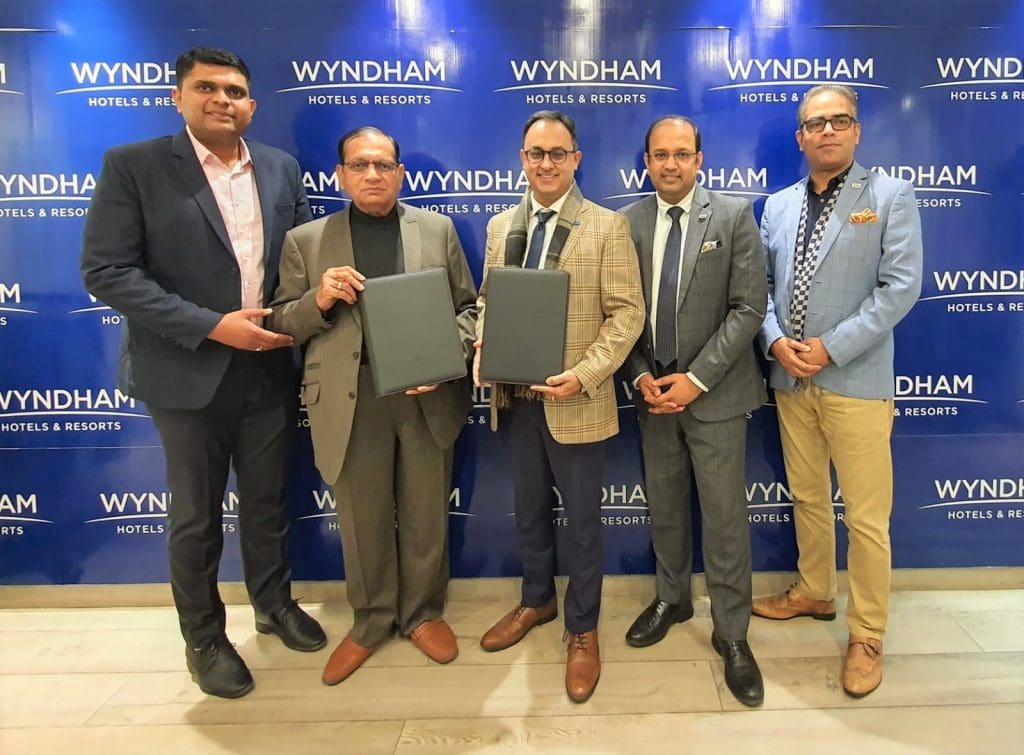 The hotel development company based out of Ram Nagar, signed a franchise agreement with Wyndham Hotels & Resorts for a new resort development at Choi near Ramnagar, Uttarakhand, India under the upper midscale Wyndham Garden brand.
The Jim Corbett National Park (JCNP), situated in the Nainital district of Uttarakhand State, is the oldest national park in India and was established in 1939 as Hailey National Park. In 1956, it was renamed after Jim Corbett – the famous hunter turned conservationist and wildlife author.
JCNP is one of the most renowned wildlife sanctuaries in India, popular for the Royal Bengal Tiger and every year about 70,000 – 100,000 international and domestic tourists visit the park. The park is very well connected to most major cities of India by road, rail, and air. IGI Airport, Delhi is the nearest international airport and is about 260 KM away.
Due to its closeness to Delhi National Capital Region (Delhi NCR), Jim Corbett is also very popular for corporate breaks, brainstorming, and team building. The closest domestic airport is Pantnagar Airport, which is 80 km away. JCNP, fits very well, as an extended leg, in the popular golden triangle tourist circuit comprising Delhi, Agra, and Jaipur. Wyndham Hotels & Resorts currently have hotels in all three locations and a resort in JCNP will further enhance Wyndham's product offering in North India.
The resort sits in a serene forest/rural setting and is spread over 10 acres of mango and litchi orchids once fully developed will have over 80 low-density cottages, extensive banquet and event facilities including party lawns, a business centre, refreshing wellness areas, an outdoor swimming pool and will offer outdoor activities for leisure travellers and families on vacation.
It is about 13 KM from Ramnagar town and about 15KM from the Amdanda Gate, which is one of the main entry gates for tourists going to Bijrani zone for tiger safaris and thus will provide easy connectivity and access to guests visiting Jim Corbett.
"Wyndham Hotels & Resorts is the largest hotel franchise company in the world, and we are extremely happy to partner with them to bring the Wyndham Garden brand to Jim Corbett. The resort will sit amidst mango and litchi orchids and will give guests an oasis of calmness far away from the hustle and bustle of the big cities and allow them to connect with nature and mother earth again. We are working with expert architects and consultants to deliver a truly international class resort in Jim Corbett and look forward to welcoming guests to our resort by 2024," said Girish Kumar Agarwal, Partner, Gatik & Deetya Resorts & Spa LLP.
"Our upper midscale brand Wyndham Garden is growing from strength to strength, and we are delighted to announce another signing of Wyndham Garden in Jim Corbett, Uttarakhand – India. Jim Corbet National Park is one of the most popular national parks in India, famed for its Royal Bengal tiger and we are looking forward to having our presence in this destination, which will act as an extension to the golden triangle tourist circuit of Delhi, Agra, and Jaipur. We look forward to working with M/s Gatik & Deetya Resorts & Spa LLP to deliver a truly international standard resort in the upper midscale segment in Jim Corbett," said Nikhil Sharma, Regional Director Eurasia, Wyndham Hotels & Resorts.
Once fully operational, the hotel will generate direct employment for more than 75+ people in the city of Jim Corbett.
Read More: News