The ancient Indian custom of Yoga and wellness is a priceless gift. It represents mental and physical union, as well as thought and action, constraint and fulfillment, and man-nature balance.
In fitness, Yoga is the new cool, and there's no denying that it is and will continue to rule the fitness world. People have started prioritizing their mental health and as a result, there is an increase in the number of spiritual tourists.
Travellers are keen to visit destinations that are yoga centres such as Uttarakhand, Dharamshala, Varkala, Rishikesh, Mysuru as these places offer the experience of yogi life and are close to the basics, to nature, and to a fitter version of yourself.
Due to the increase in stress levels during the pandemic, millennials and younger adults are now opting for more prominent religious and spiritual sites to recharge their minds to cope with the negativity.
As there is an ease in travel, people are looking for an escape from the sweltering bustle of city life, and want to spend time amid nature. One of the most crucial first steps is finding a place that will give you relaxation and you can pay more attention to once mental health.
Travel confidence in India has increased, as evidenced by a significant rise in spiritual tourism. There is a zest in travelers to explore the spiritual destination of India compared to other places.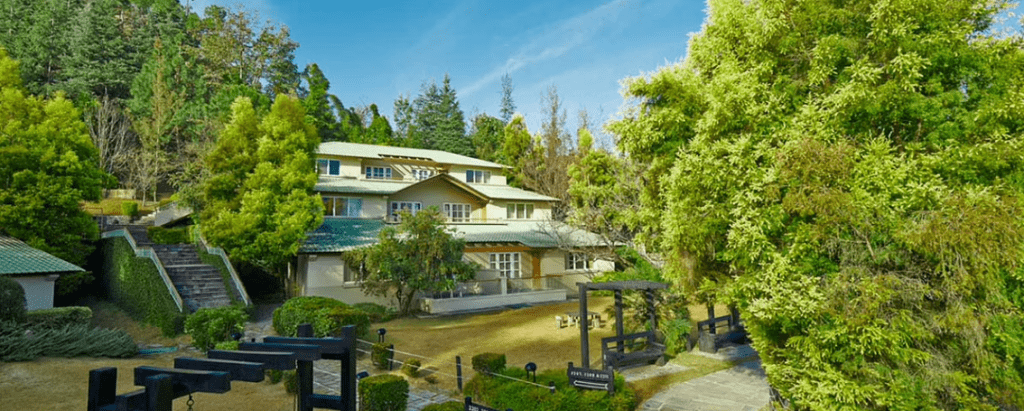 In a recent survey by Mahindra Holidays & Resorts 'India Quotient,' Indians' surprising lack of knowledge of our own country, its diversity, vastness, culture, heritage, and cuisines was revealed in new research from which the finding says
• More than a fifth of the respondents (21%) associate with the role of the 'Modern Pilgrim' who would want to see the religious and sacred sites as part of their holiday
• One in every six respondents (17%) assume the role of the 'Culture Vulture' stating they would want to learn about the history and culture of every place they visit
The launch of a diverse range of Yoga Holidays
The pandemic has reinforced the importance of personal and mental health. This has inspired a significant number of Indians to focus on yoga to seek a balance between mind, body, and spirit.
In commemoration of the International Day of Yoga, Thomas Cook (India) Limited, and its Group Company, SOTC Travel have curated a distinctive portfolio of wellness holidays – yoga being an integral component. In support of the Government's efforts to promote yoga and its benefits, these curated yoga programs encourage Indians with unique yoga and wellness experiences.
Thomas Cook & SOTC's internal data reveals that wellness tourism is witnessing a significant growth of over 30% across India's metros, mini-metros, and tier 2-3 cities, highlighting the new age traveller's growing investment in self-care holidays. Yoga is an age-old Indian well-being discipline that promotes vitality of body and soul. The Companies' Yoga Holidays hence focus on self-discovery and rejuvenation of the senses by incorporating some of the most powerful yoga practices set against India's pristine locales.
Thomas Cook & SOTC's range of Yoga Holidays have been designed to appeal to a wide range of consumer segments including India's millennials/young working professionals, couples, Gen S/Seniors, B-Leisure, and corporate MICE groups.
These Yoga Holidays include a diverse selection of yoga sessions, Ayurveda treatment, art- music-nature therapy, meditation, spas in India's most sought-after wellness destinations including Rishikesh, Thiruvananthapuram, Auroville, Goa, Mysore, Dharamshala, Gokarna and Varanasi.
Retreats include Ananda in the Himalayas, Somatheeram Ayurveda Resort and Carnoustie Ayurveda & Wellness Resort in Kerala, Vana Retreat in Dehradun, Ashiyana: Yoga & Spa Village in Goa, Atmantan in Pune, The Leela Palace in Udaipur, SwaSwara in Gokarna, Khyber Himalayan Resort & Spa in Gulmarg, Hilton Shillim Estate Retreat & Spa, Nimba Nature Cure Village in Gujarat among others.
These Yoga Holidays also focus on India's women/solo travellers, who are seeking personalized experiences that incorporate meditation, yoga, hydrotherapy and luxurious spa treatments.
Taj hotels invites you to embark on a path of holistic wellness with INNERgise
As we navigate the daily rigours of life, it is well-known that a healthy balance of mind, body, and soul is key to maintaining one's wellbeing. In line with 'Yoga For Humanity' International Yoga Day,
Taj hotels invites you to embark on a path of holistic wellness with INNERgise. Designed specifically for enhancing one's overall health, INNERgise offers guests curated stays, rejuvenating spa treatments, immersive experiences, and nourishing meals.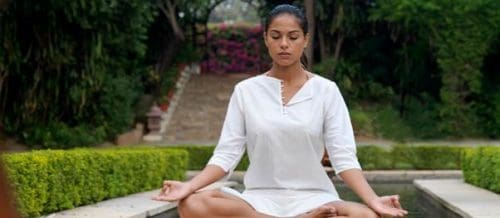 Guests looking to escape routine and embrace a boost of rejuvenation can choose from thoughtfully customized itineraries at breath-taking destinations. The INNERgise experience includes consultations with a wellness coach, a range of spa therapies and treatments at Taj's all-natural Jiva Spas and guided yoga and meditation sessions. Guests can also indulge in authentic local experiences such as the Ganga Aarti in Rishikesh, Homam in Bekal or the Nature Trail in Coorg to invigorate themselves.
For those looking to bite into a taste of wellbeing in the comfort of their homes, the INNERgise menus available on Qmin, IHCL's food delivery app, will satiate tastebuds with soulful flavours. Featuring fresh and home-grown ingredients packed with antioxidants and immunity-boosting superfoods, the food is prepared using simple cooking techniques to ensure that the nutrient quotient of the ingredients remains intact while providing optimum nutrition.
One can also enjoy a Yoga session from the Yoga Capital of the World – Rishikesh – with a specially curated Instagram Live session from Taj Rishikesh Resort & Spa commemorating this year's theme for International Yoga Day – 'Yoga for Humanity'.
Centre for Collaborative Medicine introduces holistic wellness therapies
This monsoon, The Centre for Collaborative Medicine CCM, a multidisciplinary system of wellness centres located inside the Olde Bangalore Resort introduces the best Ayurvedic wellness package. Itoozhi Ayurveda, now part of CCM curates the Ayurvedic 'Wellness from Home' treatments to bring back a healthy lifestyle. It will evaluate your current body health, understand your current lifestyle and daily regimen, and advise a holistic treatment through Ayurveda that is easy to practice and effective in its application even at home.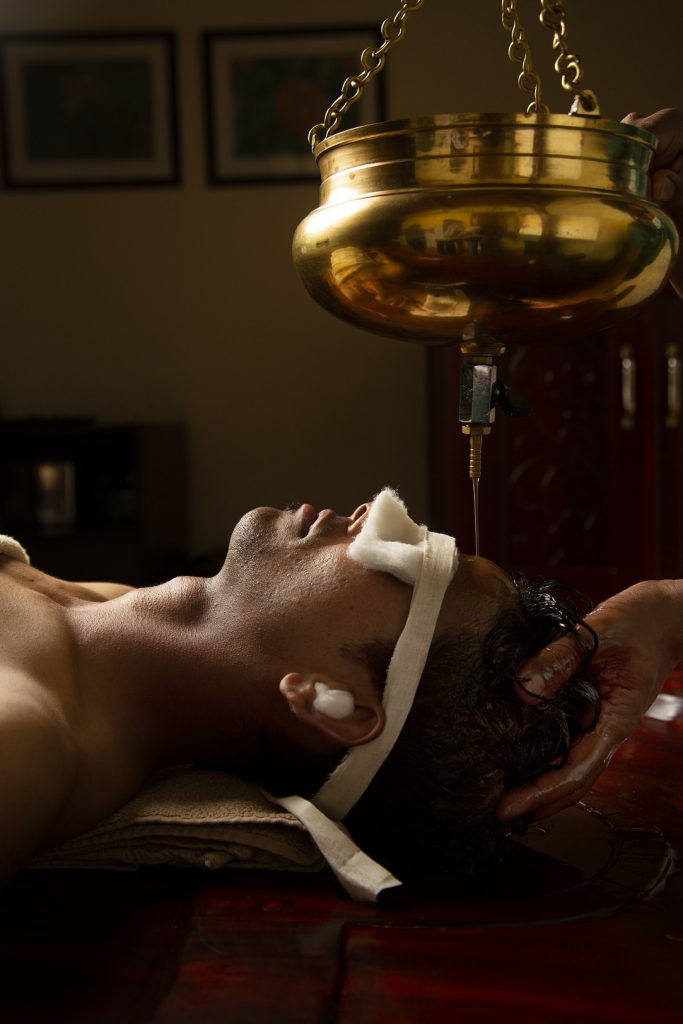 A refreshingly different experience as you undergo the prescribed Ayurvedic therapies for you include Abhayanga, Kativasthi, Nethradhara, and other related wellness therapies. Post-discharge from the Ayurvedic Wellness Center, you would be following either a short period of 3 days or an extended 7 days follow-up diet and medication regimen at home, as per the Ayurveda physician's advice. That's all that is needed to recharge and reset yourself, for a refreshed and rejuvenated new you.
The whole process comes with a stay at the Olde Bangalore Resort surrounded by lush greenery which has unique tent-style cottages for your stay. Situated in the heart of a booming biosphere, it is a great way to resonate with nature to add to the experience.
Yoga in nature works as an ultra-healing medicine at Hyatt Regency Dharamshala Resort
Hyatt Regency Dharamshala Resort, managed by Shanti Hospitality Management Services holds a very special and strong connection with health and yoga.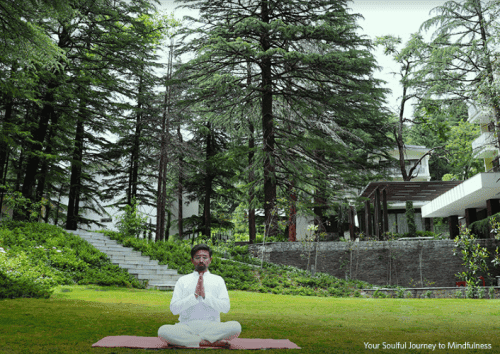 When you visit the resort, you will often find infinity knots all around the resort since it is believed that symbols have a very strong influence on our daily lives. When we talk about the connection of the infinity knot with yoga it represents infinite possibilities, eternity, empowerment, and everlasting love and that's what we manifest.
Therefore while we practice yoga on this day and every other day, we remind ourselves of balance, focus, peace, oneness, and other disciplines and we include those in our lifestyle.
At Hyatt Regency Dharamshala Resort, the belief is to create soul-filling experiences with a daily session of Yoga and Meditation for all guests and also to make them explore the unexplored secrets of Yoga which can benefit their life. Yoga in nature allows us to come back into a relationship with our original selves, nourishing our senses and our soul. Bringing people closer to nature to experience serenity and mindfulness as Yoga in nature works as an ultra-healing medicine.
Hideaway Beach Resort & Spa Maldives marked Global Wellness Day 2022
With Global Wellness Day being celebrated around the world recently, Hideaway Beach Resort & Spa went above and beyond to promote the benefits of a healthy lifestyle, both physically and spiritually.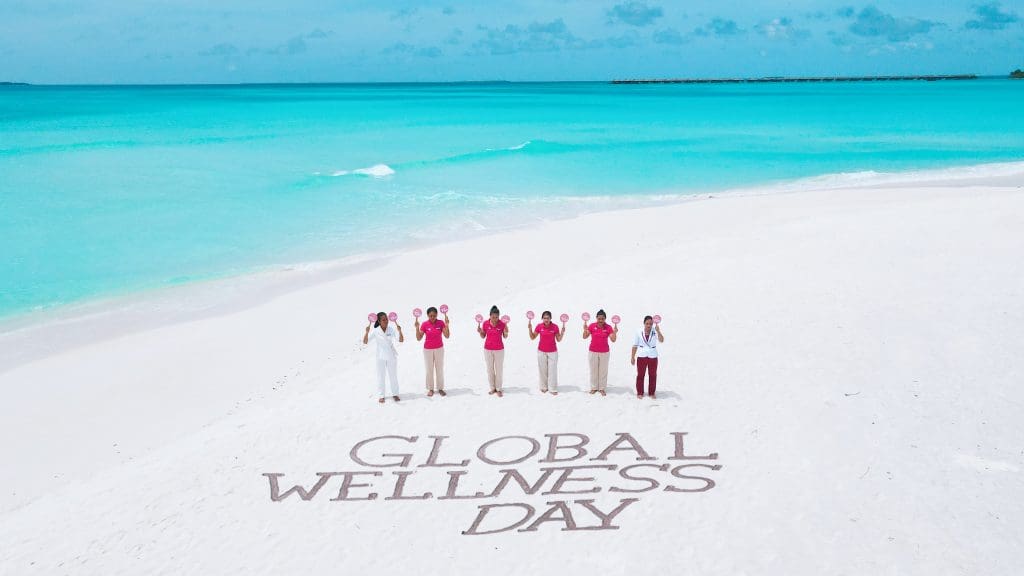 Hideaway said "YES!" to wellness by filling the day with a fun-filled schedule of wellness-inspired activities for guests to get involved as little or as much as they like. In addition to that, the resort also offered a welcome surprise of a special discount available on all spa treatments, select diving center programmes, and motorized water sports activities.
The event began with calming Sunrise Salutation Yoga, allowing guests to start their day in paradise feeling centred and serene. Next, they got their pulses raised at Aquafit, followed by a special afternoon Golfing Experience. Other activities included a thrilling Water Sports competition, Beach Volley, and a Sunset Healthy Apéritif Cooking Class with Executive Chef, Oliver Mette.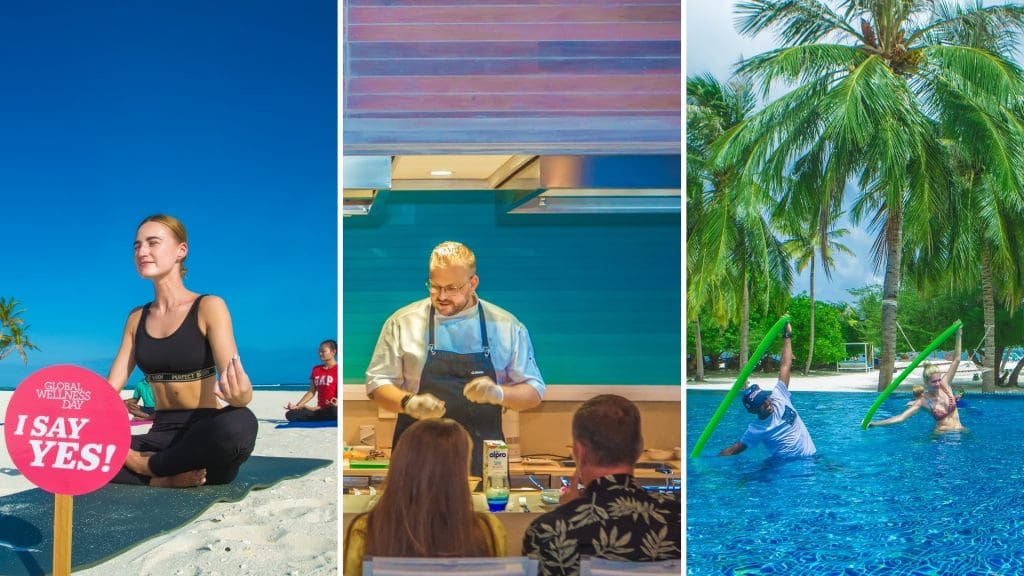 A rejuvenating spiritual journey in the heart of Croatia
For a true adventure for mind, body, and soul, the Ancient Sound Retreat in Croatia ticks all the boxes. Daily yoga, singing workshops, and a sacred cacao ceremony are just some of the fantastic activities you'll experience during this 6-day retreat at Ekodrom Estate in central Croatia.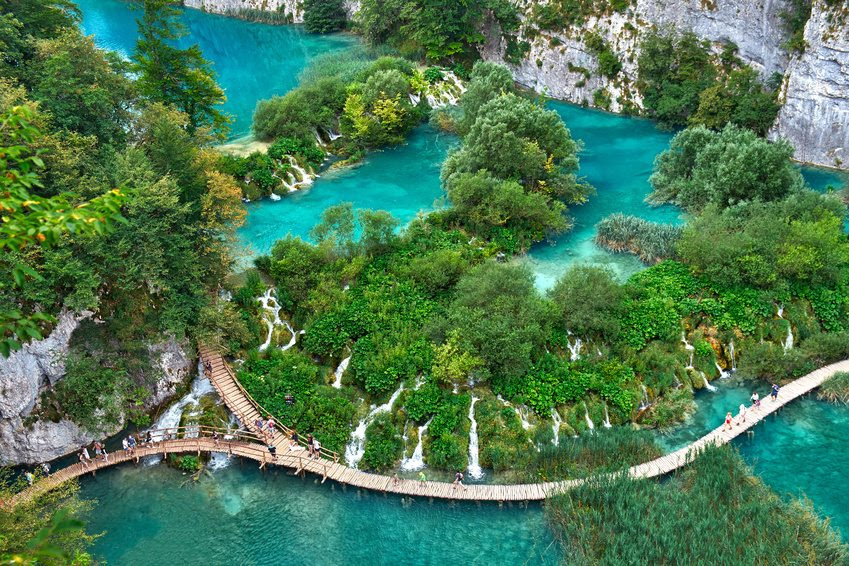 Meditation under the sky-lit sky, star-gazing, music, and a sacred cacao ceremony will all support you to connect deeper with yourself and others. Ancient sound retreat in Plitvice Lakes with Vaskilintu. Bless your soul with ancient sound and cacao ceremony and come to immerse yourself in this magical piece of land.
Read More: Latest