Italian salad is what people associate anytime they eat salad. And that's not an accident. There are many stories that tell us about how the first salad came about. So the famous Caesar's salad was the result of an Italian Chef trying to rustle up something interesting for his hungry guests.
Salads mean different things to different people. Salads are the go-to food that can serve as an entree or side dish, a casual snack or filler, and is easy to prepare. Interestingly, the variations of ingredients that make up a salad are so vast that it is invariably a subject of discussion and trial!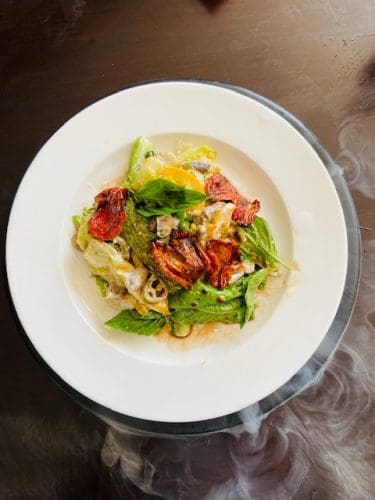 Ingredients can vary from lettuce to seasonal vegetables, fruits, pasta, beans, eggs, seafood, chicken, even jello. And the seasoning could be anything you dream of…from olive oil to parsley, chives, cheese, plain old lime and salt, and oregano and even spices which are hot.
We share an 'Italian Salad' recipe by Chef Akash Chauhan, Hyatt Place Gurgaon.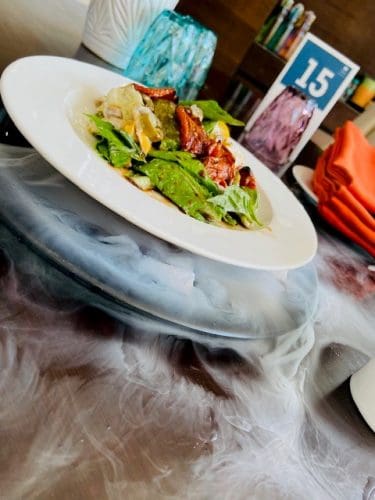 Ingredients
1 cups lettuce romaine or iceberg
1cups radicchio
1/2 cups cherry tomatoes halved
¼ red onion thinly sliced
5,6 pieces seasoned croutons
8 pieces black olives pitted
6 pepperoncini peppers
2 tbsp parmesan cheese or to taste, shredded
1/4 cup Italian dressing homemade or store bought
1 tablespoon fresh herbs parsley or basil
Italian dressing
1/2 cup vegetable oil (or use half olive oil, half vegetable oil)
3 tablespoons red wine vinegar
1 teaspoon dijon mustard
1/2 teaspoon Italian seasoning
1 teaspoon sugar
Salt and pepper to taste
1/4 teaspoon (or 1 very small clove) garlic, optional
Instructions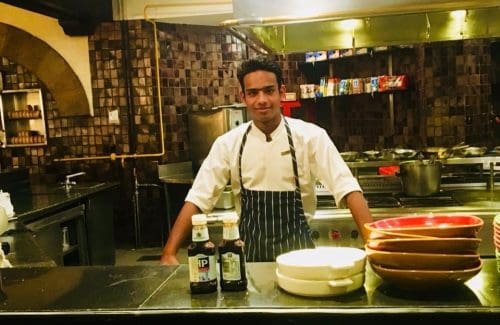 Make your dressing. Whisk all of the ingredients together in a small bowl until combined. Or — my preferred method — just add them to a mason jar and shake-shake-shake until the dressing is ready to go.
Mix the salad. Then combine all of your salad ingredients in a large mixing bowl. Drizzle evenly with the dressing and toss until combined.
Serve! And serve it up right away while it's nice and fresh!