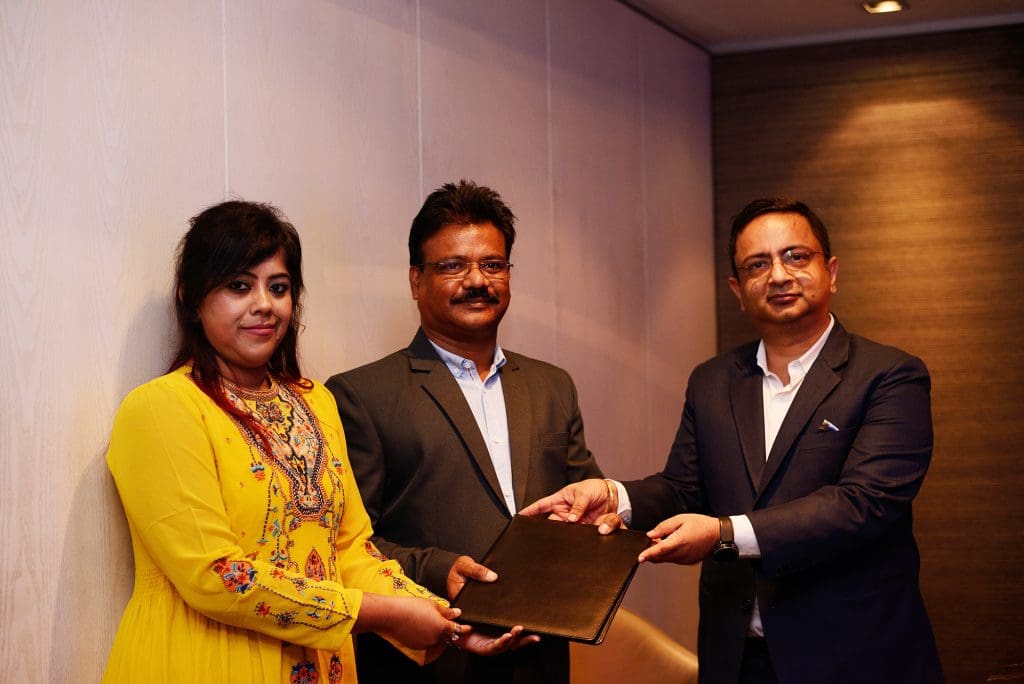 Apeejay Surrendra Park Hotels Ltd's upscale social-catalyst brand, Zone by The Park has signed its brand-new hotel – Zone by The Park Gopalpur in Odisha.
A land with rich culture and heritage from the Colonial Era when it was a trading point for the East India Company, Gopalpur is a flourishing tourist destination. Located on the Bay of Bengal coast in the Ganjam district in the Southern part of Odisha, this commercial port is popular for its beaches and sumptuous seafood.
This new resort is strategically situated with nearest airport in Bhubaneswar about 190 km away and nearest railway station in Berhampur which is 15 km away from Gopalpur. The first Zone by The Park in Odisha will have 40 aesthetically designed Zone rooms.
To cater to the growing demand from MICE industry, the hotel has designed contemporary indoor and outdoor banquets for hosting business and social events. It will also seamlessly blend its social avatars through best in class dining options with Zone Bazaar- All Day Dining and Z Bar – High Energy Bar offering a wide selection of refreshing beverages.
Providing state-of-the-art facilities, the guests can enjoy leisure facilities like Playa – The Pool Side, Vitalia- The Spa, home theatre and kid's activity area among others.
Commenting on the occasion, Vikas Ahluwalia, General Manager and National Head, Zone by The Park Hotels said, "We have been exploring opportunities to expand our brand across all parts of the country and strengthen our leadership in Eastern India. By entering Odisha, a globally renowned tourist destination with multiple business districts, we want to deliver our innate 'social by design' experience to price-conscious and design-conscious travellers. Moreover, Gopalpur has retained its oriental charm which has great tourist attractions. We are quite hopeful that by signing this resort with Specadi Resorts Pvt. Ltd. we will be able to unlock the huge potential offered by the state."
Commenting on the association, Gouri Patra, Director Specadi Resorts Pvt. Ltd. said, "We are very happy to be associating with Zone by The Park for the management and operations of our resort. We strongly believe with our investments and the glorious legacy of more than 50 years of Apeejay Surrendra Park Hotels Ltd., we will be able to make a mark in the hospitality sector."
Zone by The Park, Gopalpur which is the first in the magnificent land of Odisha is slated to open by mid-2020. The new property has been developed with Specadi Pvt. Ltd. and the agreement was signed in the presence of Mr. Vikas Ahluwalia, General Manager and National Head, Zone by The Park, and Ms. Gouri Patra and Mr. Biswaranjan Patnaik, who are the directors of Specadi Resorts Pvt. Ltd.
Zone by The Park offers a social zone to foster networking, connectivity and collaboration. Zone by The Park is currently present in Bengaluru, Kolkata, Chennai, Jaipur, Coimbatore, Jammu, Jodhpur, Raipur, Gurugram Central, Dimapur with upcoming properties in Tirupati, Srinagar, Vijayawada and Goa.
Read More: News