Scenic lesser-known forts in Rajasthan, the land of the Maharajas is a must-visit for travellers, especially culture enthusiasts.
We can't mention Rajasthan without thinking about its magnificent forts. Six of these majestic forts of Rajasthan lie in the rocky ridges of the ancient Aravalli range and are clustered together as UNESCO World Heritage Sites… Chittorgarh Fort, Kumbalgarh Fort, Ranthambore Fort, Amer Fort, Gagron Fort, and Jaisalmer Fort.
The forts of Rajasthan are historically significant as they reverberate with legends and stories of valour and sacrifice. These forts are sentinels to the warrior spirit of Rajasthan, their brave kings and queens and remain a testament to the Rajput culture and values of heroism.
The state is fortunate to have a treasure of beautiful palaces and historic forts that bring alive the glamour, and the rich history of the region. Most of the forts, even the ones in ruins, display delicate carvings and stonework, large ramparts, arched gateways and paved paths. Many of the forts command impregnable positions atop a hill or mountain in strong defense of its kingdom.
These wonderful Forts have breathtaking views of the princely state around it, not to forget moats filled with water or surrounding lakes. No wonder the forts in Rajasthan for wedding and special events are much sought after venues.
In many cases the Forts stand proudly amidst sparse vegetation or stand within the golden sands of Thar Desert with brilliant craftsmanship as testimony to its heritage of kings and warriors,. Within the Forts there are temples, palaces, havelis, gardens and even canons on the ramparts.
For instance, among the famous forts in Rajasthan is Jodhpur's Mehrangarh Fort, built in 1459, is considered the biggest fort in Rajasthan. It is a massive fort atop a 410 ft high hill and is structured with huge walls and seven gates. Containing opulent palaces like the Sheesh Mahal (Glass Palace) and Phool Mahal (Rose Palace), it has featured in many a Hollywood and Bollywood movie.
Although we've all heard of these famous forts and visited many of them, there are some like Jaisalmer Fort and Bhangarh Fort, considered one of the most haunted places in India.
We share with you some of the lesser-known forts in Rajasthan, so you are spared the crowds of these living forts and can enjoy their spectacular beauty in peace.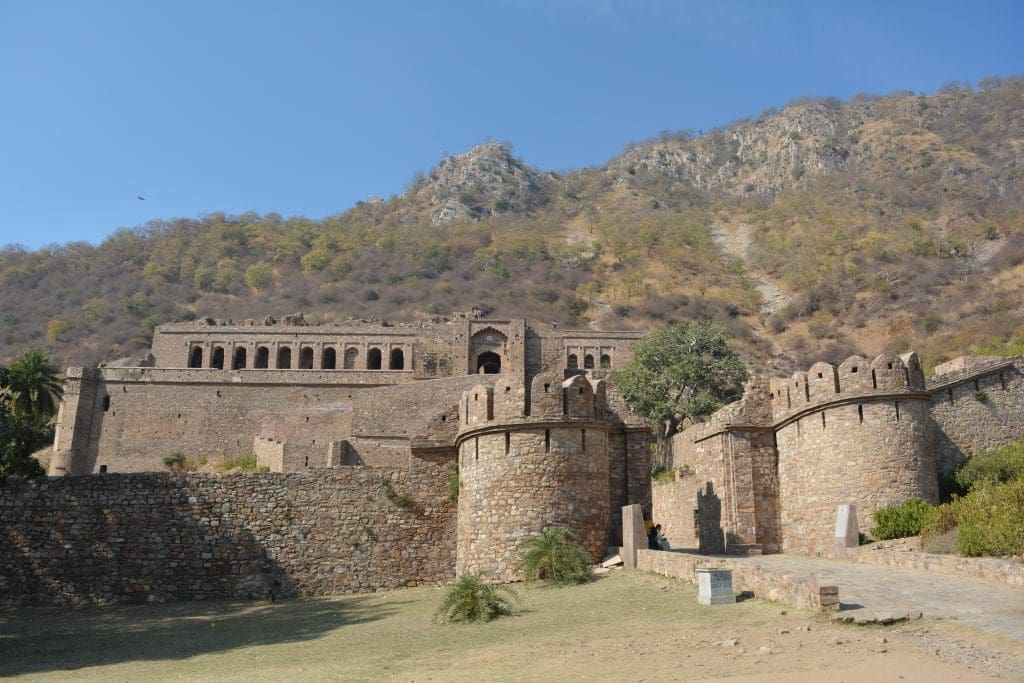 During days of Covid, a visit to India's lesser-known Forts ensures a safe as well as an exciting holiday as they are far from the madding crowd.
Anupgarh Fort
This fort is located in the town of Anupgarh, close to the border of Pakistan. The fort was built by a Mughal governor in the year 1689 who wished to keep Anupgarh under Mughal tutelage.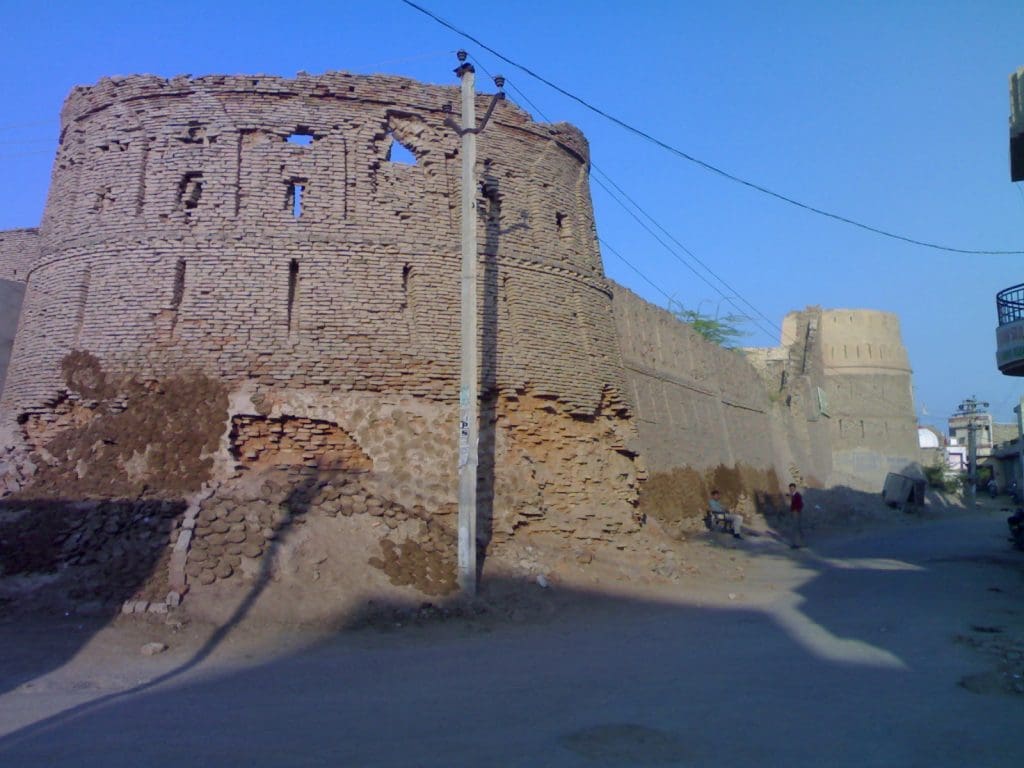 Although the fort is in ruins, it shows the architectural excellence of the Mughal era.
Bala Qila
The Bala Qila which means young fort was built on the foundations of a 10th-century mud fort.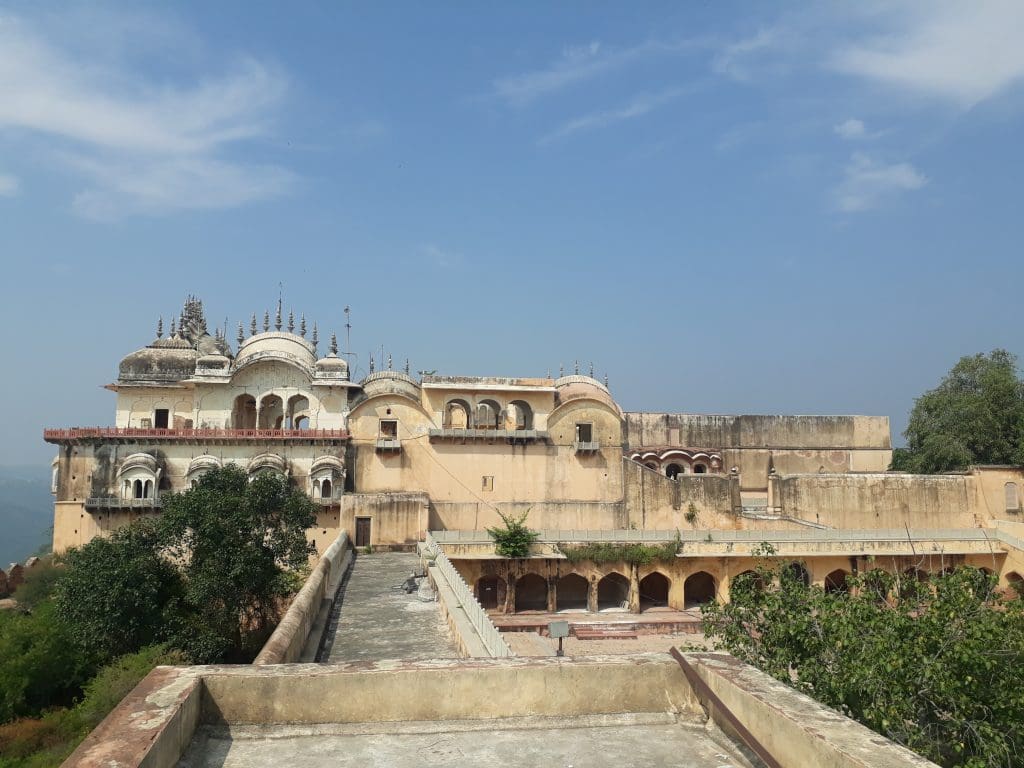 It is a huge and magnificent structure set atop a hill. It has Strong fortifications, graceful marble columns, and delicate latticed balconies make up the fort. Bala Qila can be entered through six gates, which are Jai Pol, Suraj Pol, Laxman Pol, Chand Pol, Krishan Pol, and Andheri Gate.
Gagron Fort
This fort is said to be a part of the UNESCO world heritage site list. It is a hill fort as well as a water fort and is certainly one of the scenic lesser-known forts in Rajasthan.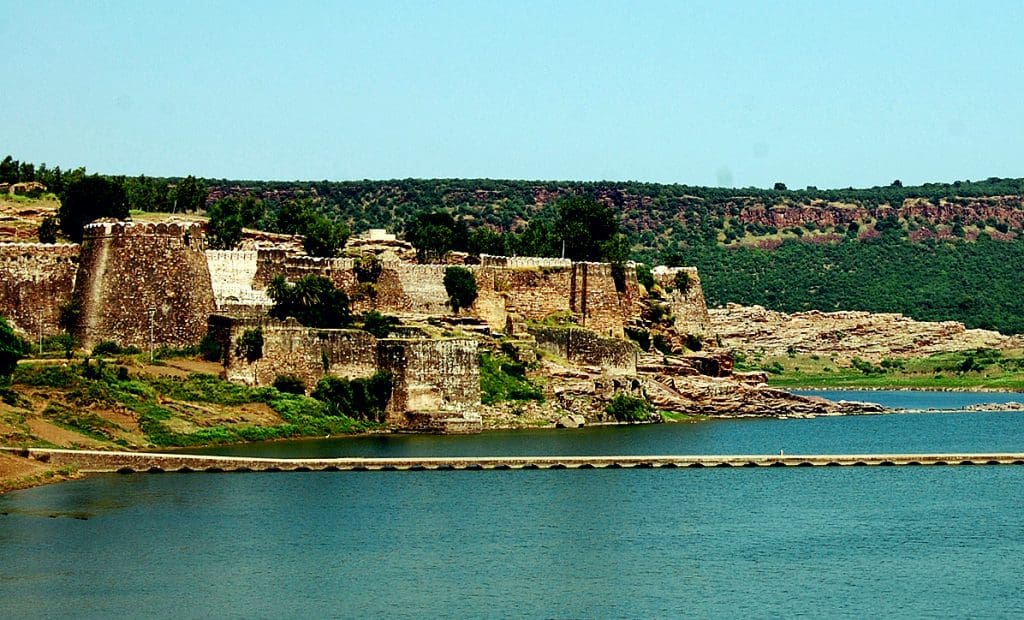 This fort was built by King Bijaldev of the Doda/Parmara empire. Although it wasn't a huge tourist attraction in the past, it has started gaining popularity in recent times. The fort is at a distance of 12 to 14 kilometers from Jhalawar city.
Hill fort Kesroli
Now a heritage hotel, the Hillfort Kesroli was a 14th-century fort best known for its turrets, ramparts, and arched verandas. It was built by the Yaduvanshi Rajputs.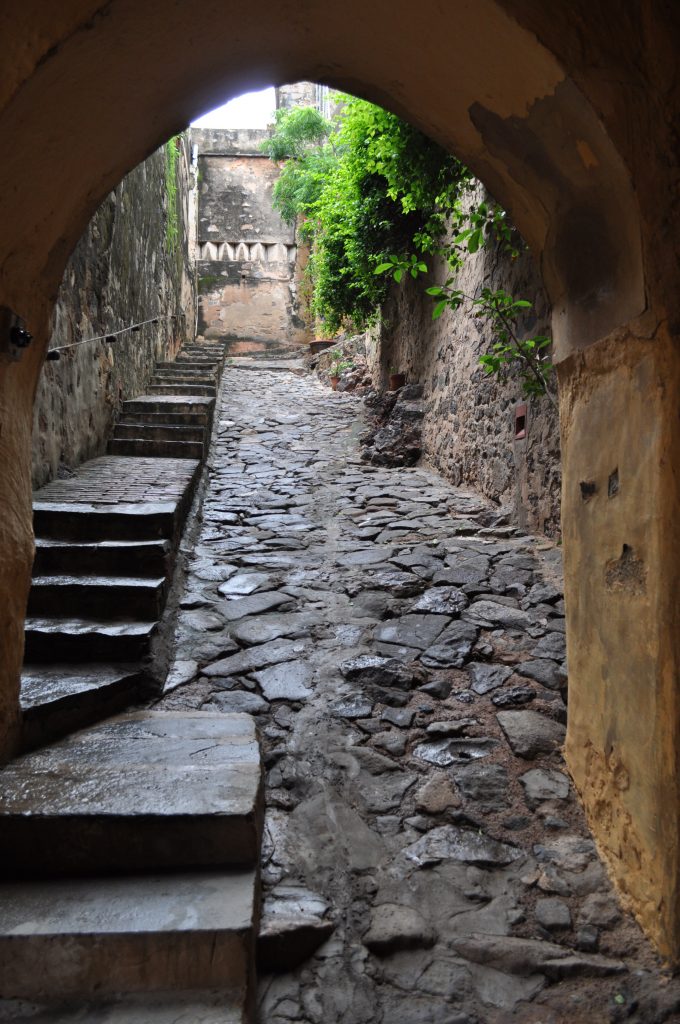 They are said to be descendants of Lord Krishna. If you would like to experiment living like royalty in the present times, spending a night at this fort is just for you.
Jalore Fort
Located in the town of Jalore, this fort is its main attraction and is an impressive piece of architecture.
It is believed to have been constructed between the 8th and 10th centuries. It was built by the Parmaras during the Parmar Rajputs Dynasty. The fort is now under the Archeological Survey of India who protects and supervises restoration works.
Laxmangarh Fort
The construction of this fort started in the year 1805 by Rao Raja Laxman Singhji of Sikar, and within two years, the construction was completed.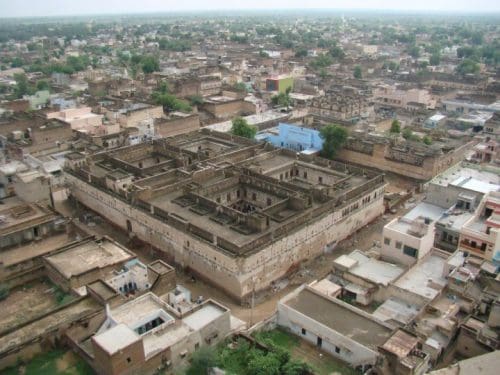 The fort is built on a hill that is approximately 300 feet high and spread over a large area. The Laxmangarh fort has been purchased by Ram Niwasji Jhunjhunwala's family and is now the private property of the family, not open to the public.
Lohagarh Fort
Situated in Bharatpur, the Lohagarh fort also known as the Iron fort has one of the finest architectural designs in Rajasthan.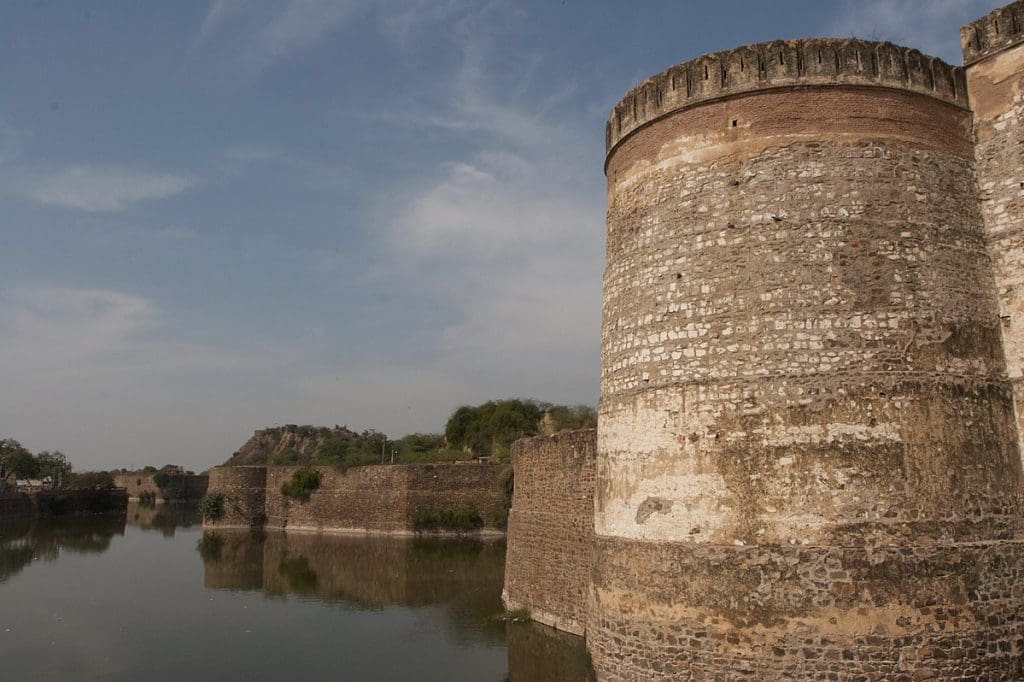 It was built by the Jat rulers in the 18th century. You can enter the fort through two gates; Ashtdhaatu (eight-metalled) to the north and Chowburja (four-pillared) to the south. The Lohagarh fort is one of the strongest forts ever made in history.
Shergarh Fort
It is located around 65 km from the Baran district and is one of Baran's most popular tourist attractions.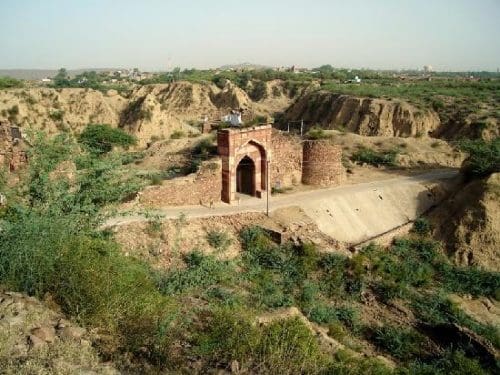 This fort is known for its ancient Jain and Brahmanical temples. Here, visitors can see a stone statue called Koshvardhan which dates back to 790 AD in the fort.
TaraGarh Fort
This fort is a beautiful architectural structure located in the district of Bundi.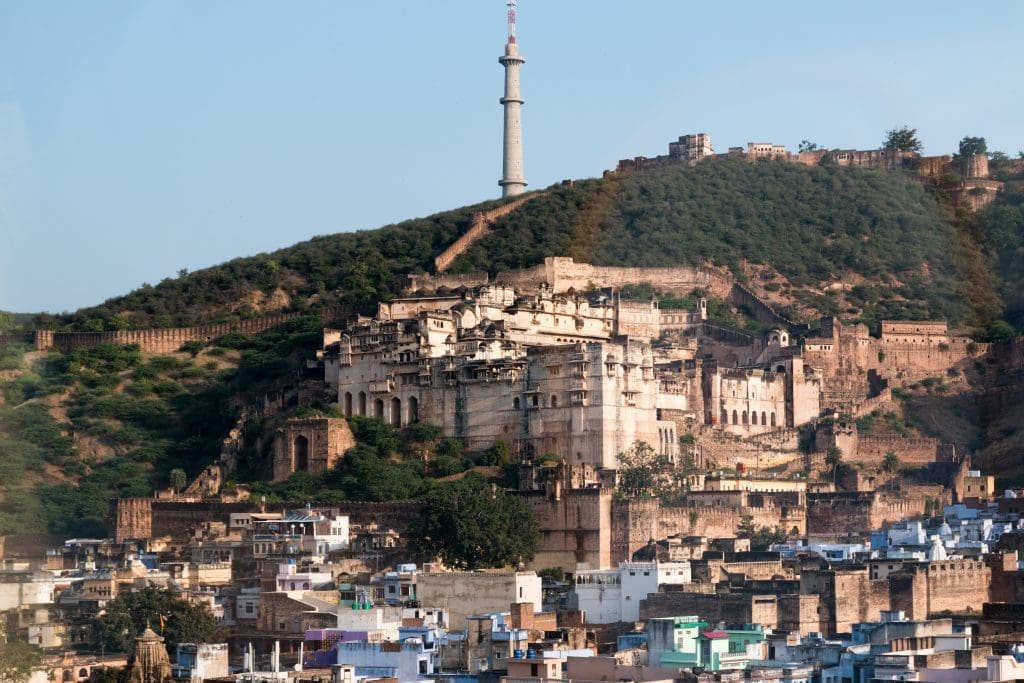 It was constructed in the 16th century and is also known as Star fort. It is built at an elevation of 1,426-foot, it houses a highly regarded painting gallery from where the Bundi style of mural painting originated.
TimanGarh Fort
This Fort was built in 1100 AD and is named after King Timanpal.
It is situated at a distance of 40 km from Karauli. The Timangarh fort was destroyed in one of the many attacks and then rebuilt by King Timanpal of Banaya in 1058 AD. The architecture of this fort bears a unique sign of India's ancient yet royal history.
Read More: Discover your India